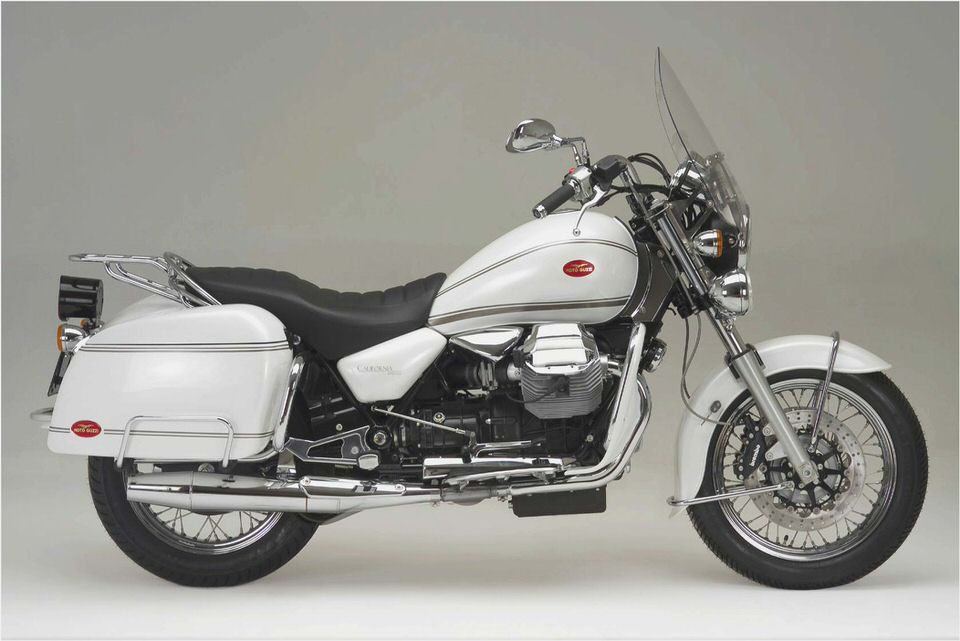 Moto Guzzi California 90 Grand Finale Cali
Moto Guzzi California 90 is a limited edition California Vintage commemorating the 90th anniversary of the Moto Guzzi company.  The special features that make it unique are the metallic orange and white paint scheme, a brown leather seat,  a special nameplate, and Anniversario logos.  So this is it?  Yup.  Apparently how the traditional Moto Guzzi California will end its production run of the 1064cc design.
  All dressed up for the farewell party and positioned to be replaced by the California 1400 very soon.
While the California 90 anniversary model does have a quite a cool factor, this owner and lover of the California series is kind of struggling with the special paint scheme.
Is it a little too gaudy?  I'm not sure. My wife loves it. I'm reminded of that funny line from Seinfeld episode 37 when an older man described a painting of Kramer by saying "He is a loathsome, offensive brute,  yet I can't look away."  Maybe just slightly true.  The paint scheme grows on you after a while.
  I do absolutely love the California Vintage motorcycle hiding below the surface. I very happily and proudly ride mine almost every day.
Using the 1930′s "Guzzi" logo on the fuel tank was a fantastic idea!  Maybe the huge size of the logo perhaps diminishes it's value somewhat?  Sometimes less is more.  The 75th Anniversary California was much more subtle and continues to retain a very loyal following.
  The California 90 reminds me more of the EV 80, an 80th Anniversary California that was also boldly dressed.  Nothing is wrong with the EV80 or the California 90, but they are just a little too bold for me, but I truly do admire both.
Orange is an interesting color choice also.  Metallic orange paint has appeared as a fad on some production cars and trucks over the past few years.  It was a popular choice in the custom car world a while back.
  I personally don't think of the color orange when I think of Moto Guzzi or the the 90th anniversary of Moto Guzzi, but it sure gets my attention.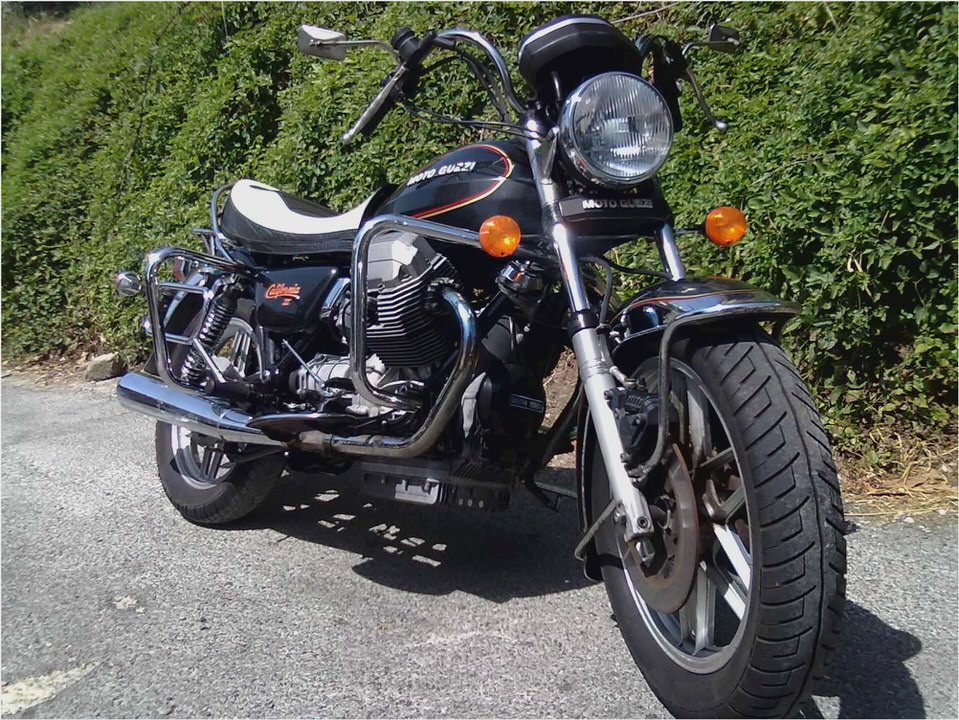 Metallic orange paint and a brown seat.  Well, it is definitely a tribute to the Guzzi California models of decades past, and to Carlo Guzzi's marque name for sure.  I do respect that fully.
  I also believe we all admire Moto Guzzi for releasing an Anniversario model to celebrate 90 years of continuous motorcycle production and choosing the California model to highlight the occasion.
One thing is for sure.  This anniversary model California certainly works perfectly to distance the old Guzzi California well into the past when compared to the new California 1400.  I'm not sure that the old California is going out with all of it's dignity or not, but at least it has been recognized for its years of work-horse service to the Moto Guzzi brand and to the Guzzisti of the world that continue to ride it and love it, like I do.  To me, this is the Grand Finale Cali !
About John Clay
John Clay is the author of MotoGuzziCalifornia.Com. He and his family reside in North Carolina in the United States. A graduate of the Motorcycle Safety Foundation's Experienced Rider Course, he enjoys riding and maintaining his Moto Guzzi California Vintage.
John participates in local charity rides and also serves as a volunteer motorcycle marshal for one of the largest annual bicycle charity event in the Carolinas.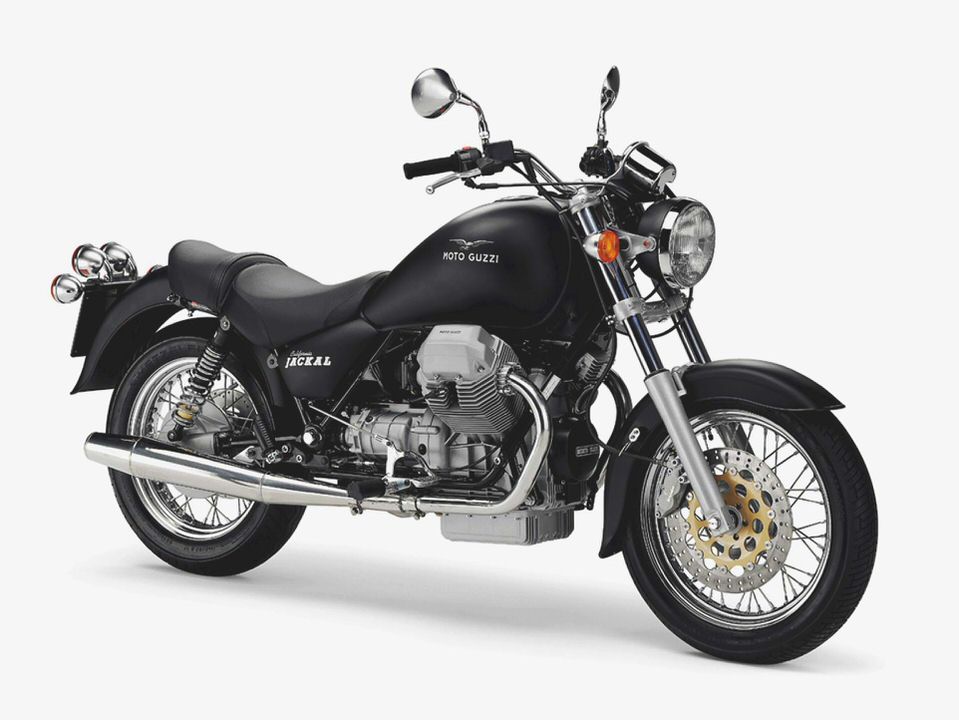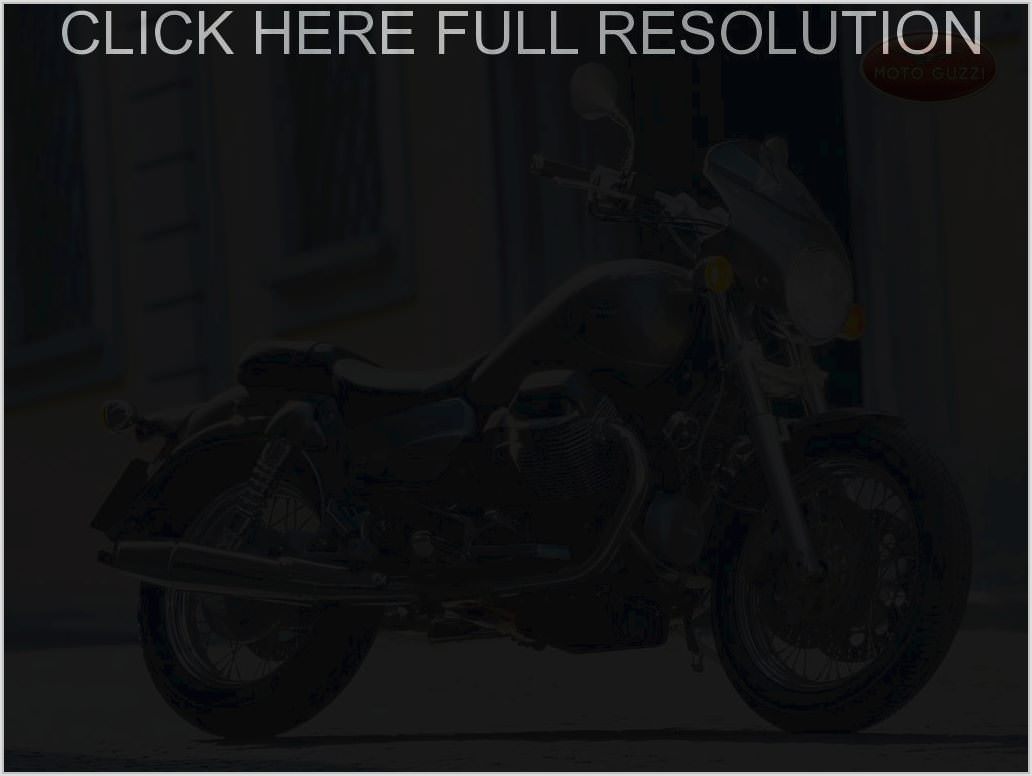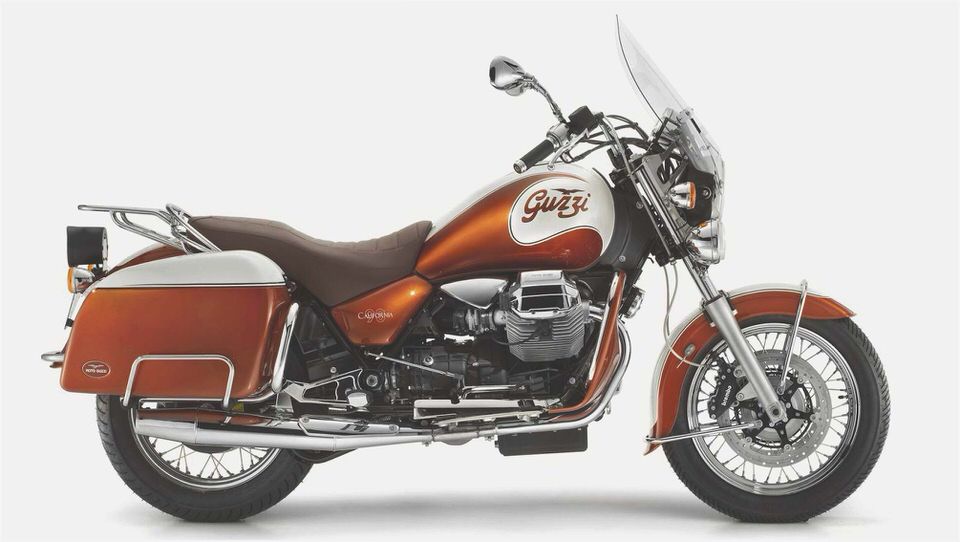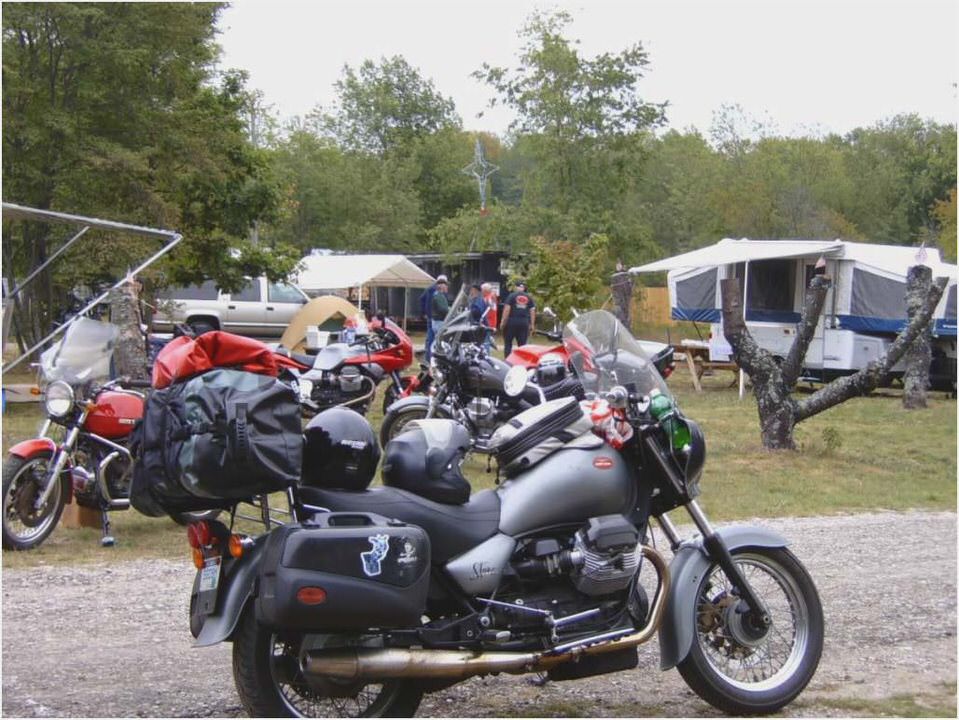 2013 Moto Guzzi California 1400 Custom and Touring: Southern California…
2001 Moto Guzzi V11 Sport Naked Consumer Reviews Moto Guzzi V11 Sport…
Moto Guzzi Griso 1100 – Moto Guzzi builds its best ever – PNW Riders
Faster and Faster: 2013 Moto Guzzi V7 Racer, other variants, unveiled
Miguel Angel Galluzzi – Wikipedia, the free encyclopedia