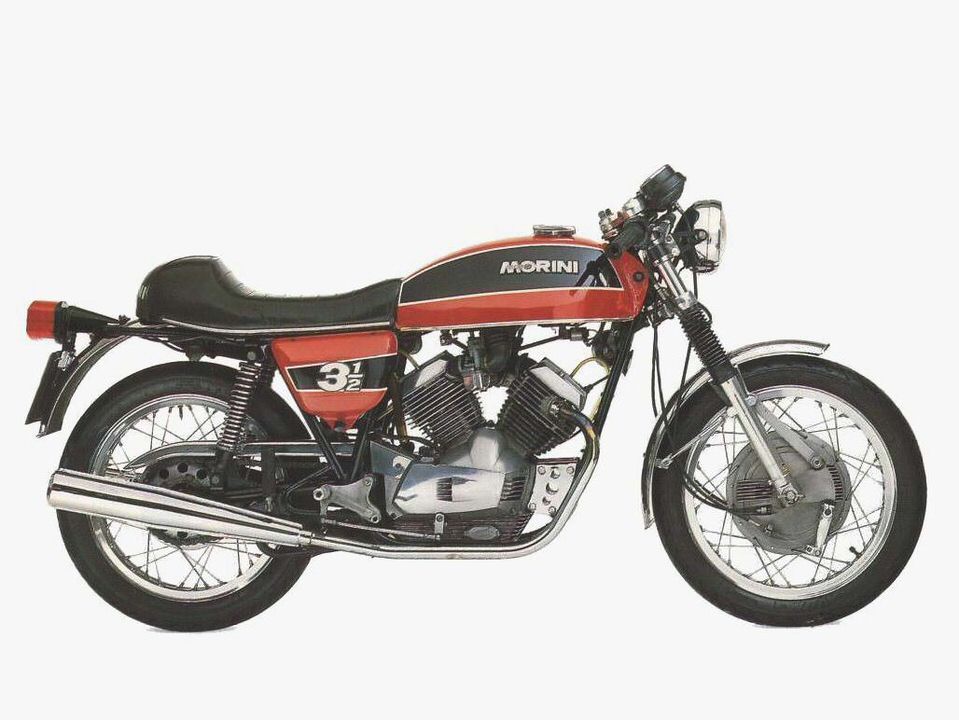 Moto Morini to come to India with Vardenchi
Moto Morini, the small Italian manufacturer, our sources say, has tied up Indian motorcycle custom phenom Vardenchi to bring their bikes to India. The reciprocal arrangement means Moto Morini will import and sell Vardenchi's creations in Europe as well. Details are unclear at this time as to the exact modalities and models this arrangement will cover.
The Italian motorcycle manufacturing firm was founded in Bologna in 1937 by Alfonso Morini. His penchant for mechanics and motorcycles caught the eye of Mario Mazzetti, who asked the 27-year-old to build a single-cylinder 120 cc two-stroke racing bike, making him the designer, constructor and racer. Together, under the brand name of MM, they dominated the racing circuit.
In 1927, Alfonso's MM 125 set six world records at Monza, during the Grand Prix of Nations. These records were untouched for two decades. In 1933, he set a new world speed record for 175cc motorcycles of 162kmph.
Then in 1937, he parted ways with Mazzetti to establish Moto Morini, to build three-wheelers. Business was good, but then the World War II happened, and Moto Morini ventured into aircraft spare parts. The venture ended with bombing of the factory.
However in 1987, Morini faced an economic turmoil and came under Cagiva's control. Subsequently in 1996, Morini was brought by Texas Pacific Group, which at that time also had Ducati under their umbrella. In 1999, Morini's nephew-owned company Morini Franco Motori Spa brought the rights to the name. After more than 10 years thereafter, the company went into liquidation, only to resurrect
Vardenchi started as a small-time custom bike builder working on Enfield, but also the occasional other make motorcycle. Today the firm has a large space in Navi Mumbai and is approaching the custom bike business not only from the creative end but also makes in comparatively larger numbers, their custom kits. However, after an attempt to source engines and frames directly from Royal Enfield bore no fruit, Akshai Varde, the brains behind Vardenchi, has been on the hunt for an alternate source of engines, ideally V-Twins.
Moto Morini fits that need smartly  and will allow the  Indian firm to access these engines and use them as the base for his wild chopper designs. We expect that Morini will import these Morini-powered customs for sale in Europe.
Moto Morini's products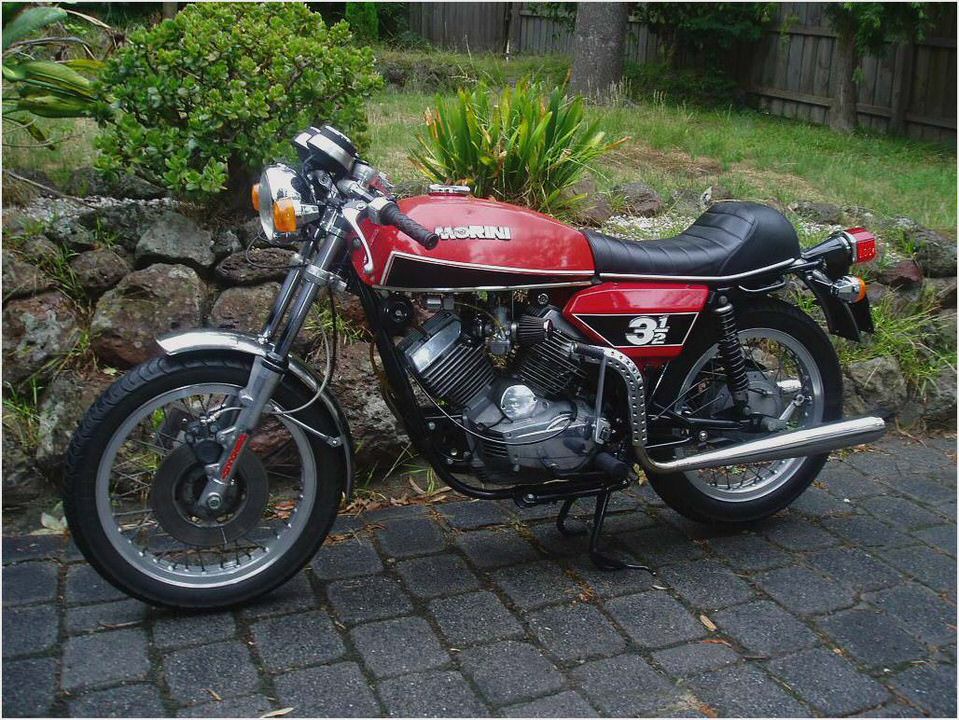 The Corsaro 1200 Veloce portrays the essence of a street bike and needless to say, makes a statement. It is powered by a V-twin engine which makes 140PS of power and 220Nm of torque. Putting this power to the road is a 6-speed transmission. The engine of the Corsaro 1200 boasts of a dual overhead camshaft, one-piece central sump and a mixed gear-chain drive. A set of Brembo brakes- front and rear, provide stopping power for this bike.
The motorcycle though weighs a portly 198kg without fuel.
The Granpasso 1200 is Moto Morini's answer to the BMW and KTM Adventure series. It boasts of a 1187cc V-twin oversquare engine which is good for 120PS of power and 103Nm of torque. The clutch is a multi-disc wet slipper one while the brakes are dual-Brembos.
Typical to these class of motorcycles, the Granpasso has an oversize windshield and comfortable seats. Suspension duties are taken care by Marzocchi upside down units in the front and an Ohlins side-mounted monoshock with a piggy bank reservoir.
Moto Morini Scrambler is built for all-terrain crossover use, ably aided by the 19" front wheel and the tread-blocked tyres, be it asphalt, the cobblestones, or else the off-roads. The Scrambler is equipped with the Bialbero CorsaCorta 1187 cc twin cylinder designed by Franco Lambertini  that makes 120PS of power and and 102 Nm of torque. The 21 liter tank is one of the most striking styling elements and has a sporty and ergonomic design which is not intrusive for the rider.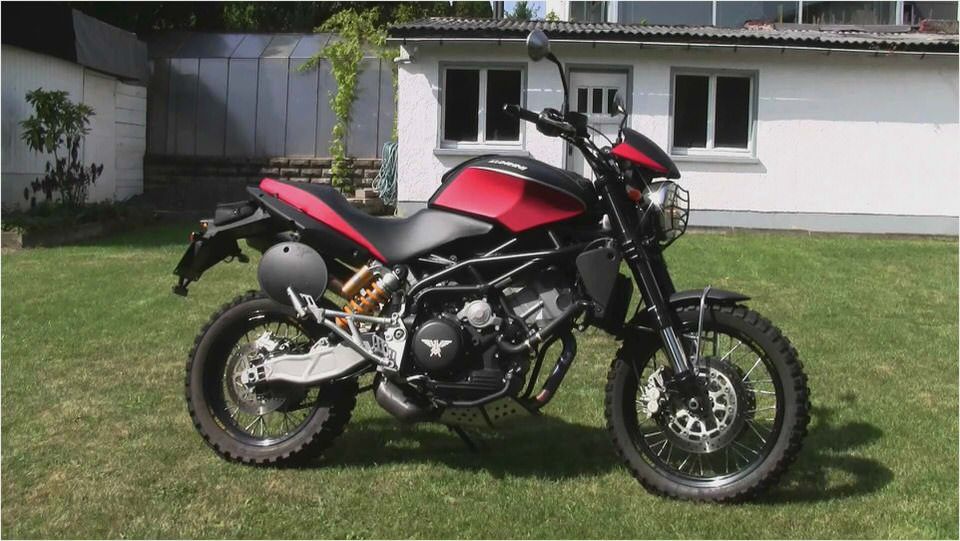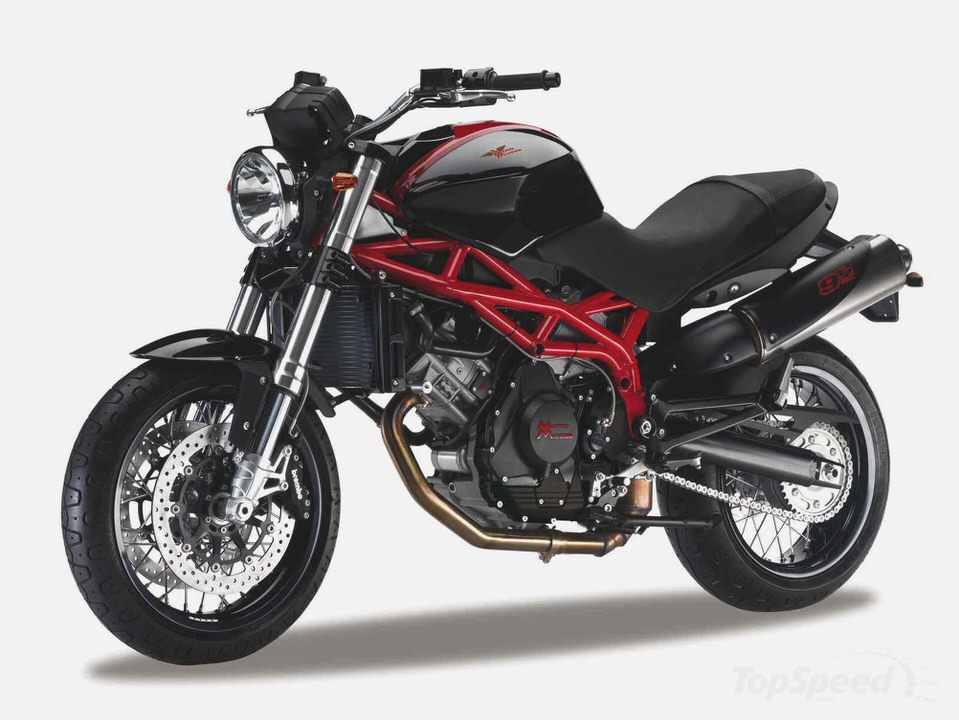 RealClassic.co.uk: Moto Morini 3 1/2 – Due
Morini Interview translated by Steve Hough
Moto Morini Scrambler 1200 First Look – Motorcycle USA
2013 Moto Morini Scrambler 1200 motorcycle review @ Top Speed
Moto Morini 350 / 507 'Moreini' – Classic Motorcycle Review – RealClassic.co.uk