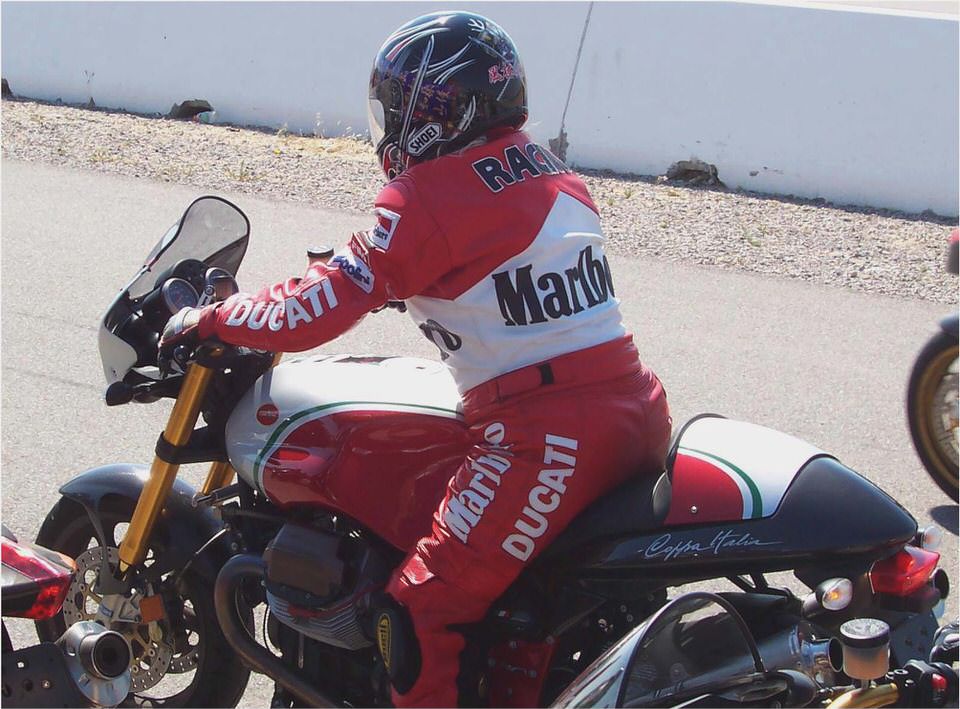 Portale del Lago di Como
Moto Guzzi
On 15 march 1921, the company Società Anonima Moto Guzzi was constitued in Genoa by Emanuele Vittorio Parodi, his son Giorgio and his friend Carlo Guzzi. The aim of the company was the fabrication and sale of motorcycles, and all other activities pertinent or correlated to the metalworking and mechanical engineering industries.
Guzzi was a former comrade of Parodi's in the Italia Air Corps, as was another friend giovanni Ravelli, an aviator – like Parodi – who died, however, on 11 August 1919 during a test flight. It was in memory of this friend that the spread-winged eagle motif in the Moto Guzzi badge was chosen.
The company's first motorcycle was the legendary 8 HP Normale. The activities started with 71 motorcycle produced and the company entered immediately in the competition running the Milano-Napoli race.
That was the beginning of the myth!
Since then there was a continuous of amazing and innovative models (1928: GT, the first suspension frame in the world; 1930: the 4-cylinder; 1933 the 500 V; 1939: the 250 Compressor; 1955: the Eight Cylinder) from the genious of engineers such as Umberto Todero and Giulio Cesare Carcano, able to anticipate the times (in 1950 Moto Guzzi was the first company to have a wind tunnel for aerodynamic research) and that guaranteed an impressive series of victories (1924: domain of the European Championship; in 1935: the first non-English bike to win the Tourist Trophy; 1952-57, five consecutive 350cc world Championships), to end up, in 1957, with the decision that still rekindles controversy between opposing factions of Guzzi: Moto Guzzi retires from competition after 8 world titles and more than 3000 GP victories.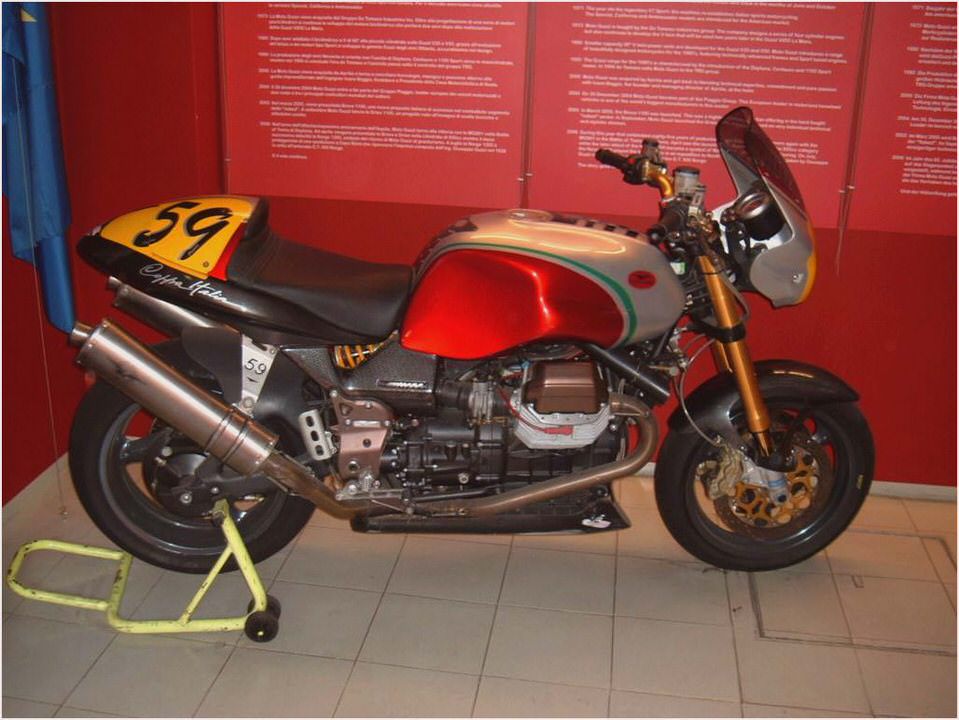 Therefore, focusing only on the production of road motorcycles, Moto Guzzi presents in 1965 what will be the first of a new generation of engines that, over the decades, has come to identify the house, the 700 V7, with a V-twin longitudinal 90 degrees engine of 700 cc, still in use on currently produced motorcycles. From this motor are derived several other popular models: the V7 Sport, the 850 GT, the V7 Special and V7 Ambassador, and the first of a long series of motorcycles called California, with whom Moto Guzzi has managed to gain riders all over the world thanks to style, performance and unmatched driving pleasure. The V-twin becomes a symbol and the production branches out into two main areas: the large Grand Tourer (California, in all its versions and evolutions) and the high-performance (Le Mans, Daytona, V11 Sport), being these a classic for Moto Guzzi, famous for ride comfort and the many racing victories.
What comes next is modern history.
THE MUSEUM
Historical, technical and cultural heritage, the Moto Guzzi Museum gathers a rich collection of over 150 pieces of motorcycles, sport bikes, prototypes and experimental engines, which testify the glorious history of a timeless Italian myth known all over the world.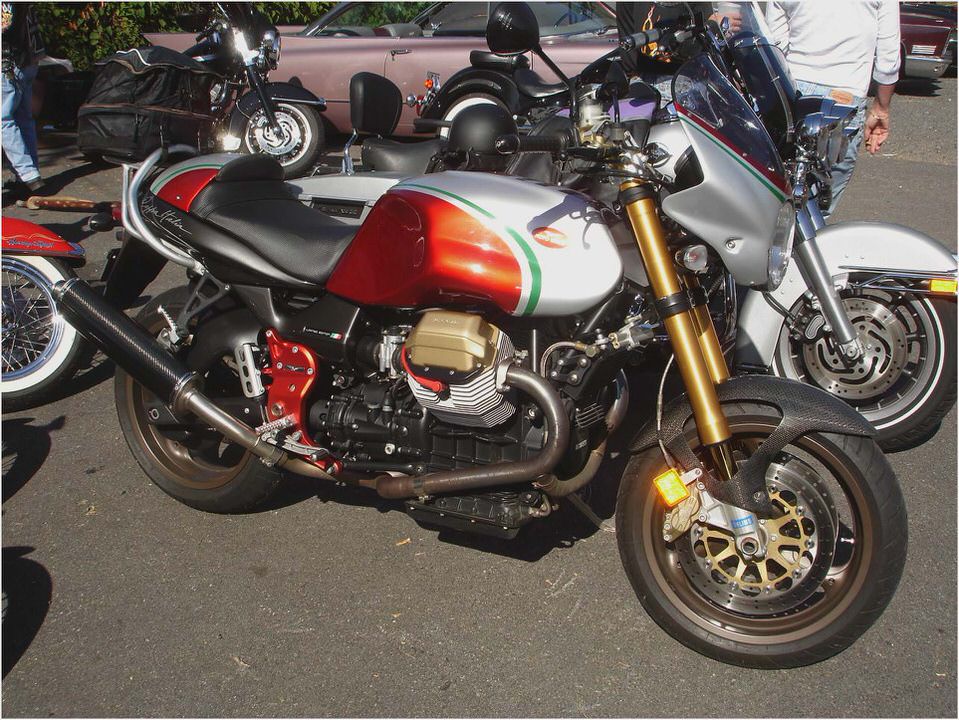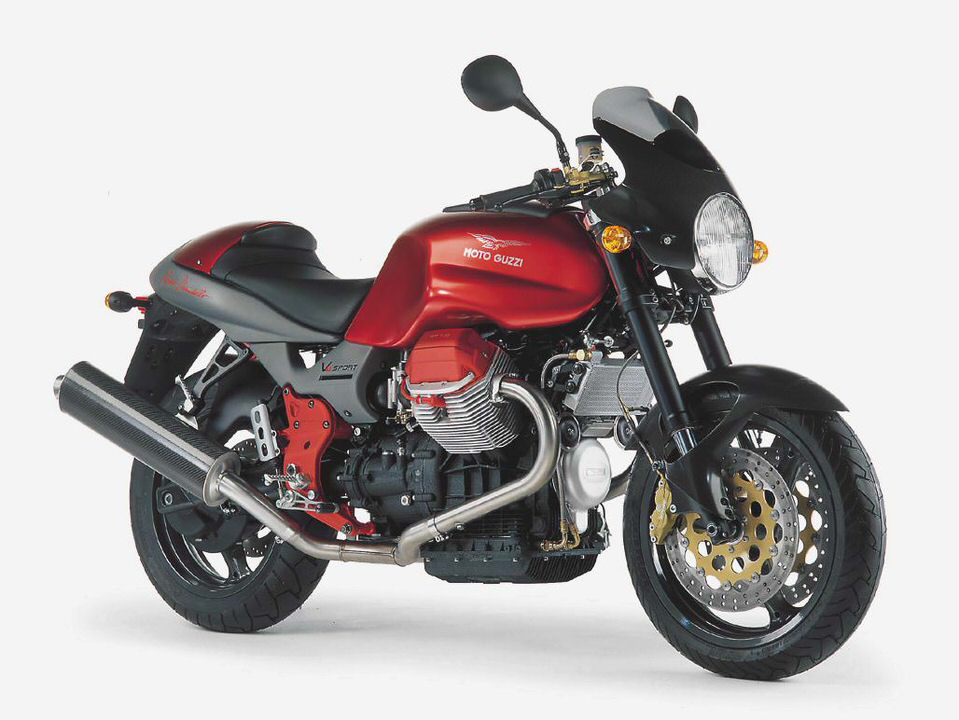 Moto Guzzi California – 600 mile review Gavsta's Blog
WIDE MAGAZINE
Moto Guzzi Le Mans Mk 1 Restoration » PhimsViet.com » mHpi4pHDpJw
Moto Guzzi Bikes. Information about motorcycles produced by Moto Guzzi…
Moto Guzzi V7 Classic Owner's Review – The First Week and…