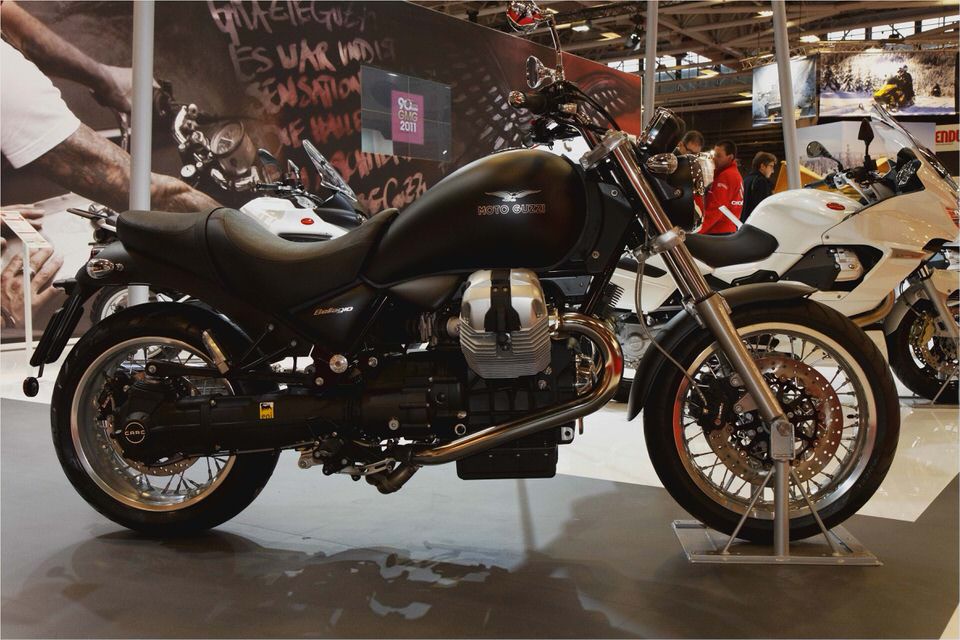 Moto Guzzi Range Revamped For 2012
Moto Guzzi are refreshing their 2012 range with a host of all-new models, new colours, technical updates and relaunches.
The V7 range benefits from a new engine and a completely new model line-up for this year. The Stelvio and the Griso SE boast all new 2012 colour options. Plus the Moto Guzzi Bellagio is back! This is just the start for Moto Guzzi in 2012.
This year will see the launch of some all-new key models, taking the brand to new segments and new riders.
New 2012 V7 range
The new V7 features a new engine, larger fuel tank, full style redesign and a new model line-up. Moto Guzzi's legendary 'seven and a half' will be available to buy in March in these three versions:
V7 Stone – classic style, upright bars, cast alloy wheels. Available in black or white – £6,628 OTR
V7 Special upright bars, aluminium rim wire wheels retro two-tone paint – £6,928 OTR
V7 Racer – the high spec racer version with clip-ons, aluminium rim wire wheels, adjustable suspension, chrome tank red frame – £7,928 OTR
The Moto Guzzi 750cc twin-cylinder engine has undergone a full reengineering, inside and out.
The manifolds have been replaced by a single Y manifold which links to a single Magneti Marelli MIU3G 38mm throttle body. The new motor features two lambda probes, plus a new head with larger intake ducts, a centrally repositioned spark plug hole and a more modern plug with 10mm threading and a prominent electrode.
Power and torque have been boosted, fuel consumption and emissions have been improved and as a result riding pleasure has been enhanced. Compared with the previous engine, the new single-feed model provides more than 10% extra power and most importantly 10% more torque.
Changes to the Moto Guzzi V7 range go way beyond more power and torque. The V7 benefits from a whole host of improvements, making the V7 more practical, more fun to ride and cheaper to run:
Improved fuel economy thanks to the more efficient 2012 engine.
Improved tank range thanks to a new metal tank that now holds 22 litres – up from 17.5 litres, despite being lighter.
Better handling lighter wheels (both the cast and new aluminium rim wire spoke versions) and Pirelli Sport Demon tyres (standard across the range) give quicker steering and better grip.
Smoother gear change – a new pre-selector makes shifts more precise, smooth and quiet.
New colours for the Moto Guzzi Stelvio range
The Moto Guzzi Stelvio NTX is now available in an Amazon Green colour scheme, alongside the existing matt black option. The standard Stelvio is now available in burnt orange, as well as black or white.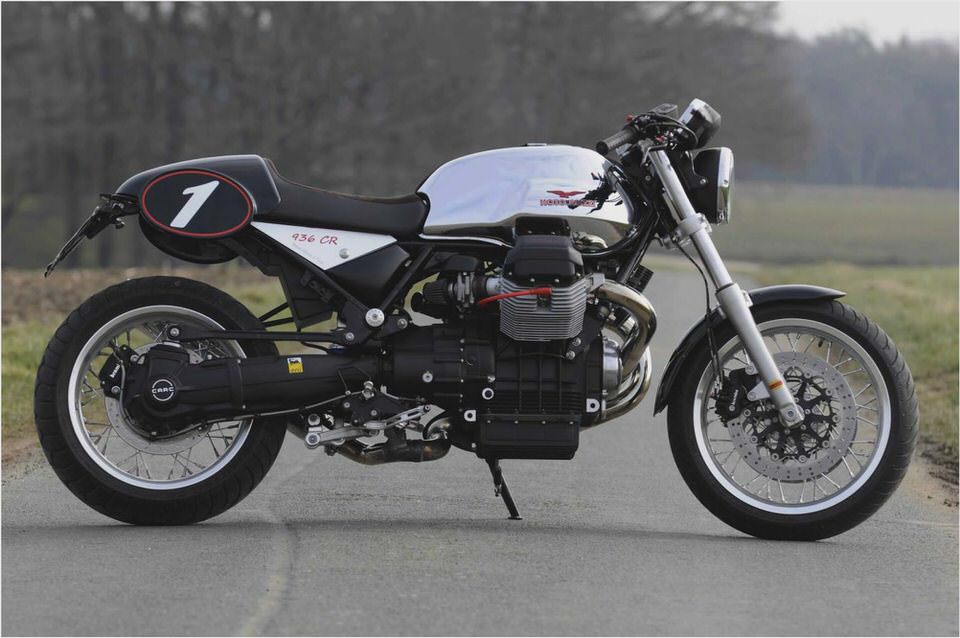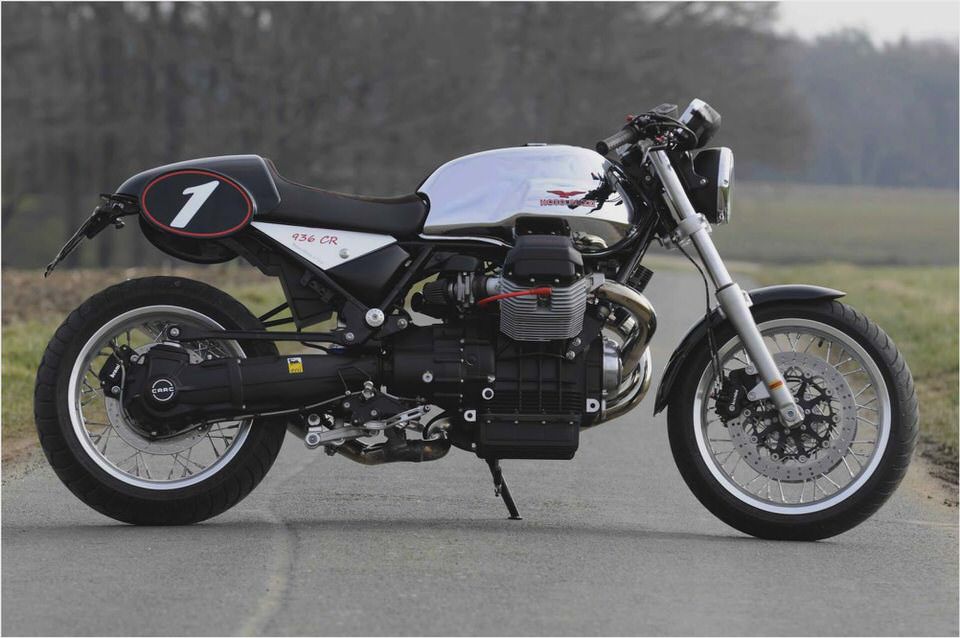 The Stelvio Stelvio NTX underwent a major update in 2011 putting it at the forefront of the competitive adventure touring segment. The Stelvio now features a huge 32-litre fuel tank, new fairings for better protection stability and advanced engine tweaks to improve throttle response, midrange power delivery and fuel consumption. Traction control and ABS come as standard.
The adventure-ready Stelvio NTX is £11,978 OTR, while the standard Stelvio is £10,778 OTR.
New Moto Guzzi Griso Special Edition
The Moto Guzzi Griso SE now comes in a new-for- 2012 'Black Devil' scheme, comprising of a black and gunmetal paintjob and subtle red detailing. The new 2012 Griso SE is £9,928 OTR. The standard Griso available in white or black is £9,578 OTR.
The Moto Guzzi Bellagio is back!
Due to popular demand, The Moto Guzzi Bellagio is being reintroduced in the UK market. The Bellagio sport cruiser has always been a popular model worldwide – it's the Italian take on the traditional all American custom.
It has good ground clearance, because an Italian cruiser needs to tackle the twisties, not just arrow-straight highways. The much-praised 940cc v- twin engine is smooth, powerful and features CARC shaft drive and a responsive six-speed transmission.
The Bellagio also features adjustable suspension, spoked wheels and a meaty chromed exhaust system, with a spine tingling exhaust note emphasising the impressive power of the engine. Its low two-up saddle, forward-mounted footrests and spectacular drag strip handlebars give total control and a unique riding experience.
http://uk.motoguzzi.it/#/motoguzzi/UK/en/dealer
http://uk.motoguzzi.it
http://www.facebook.com/#!/motoguzziworldclub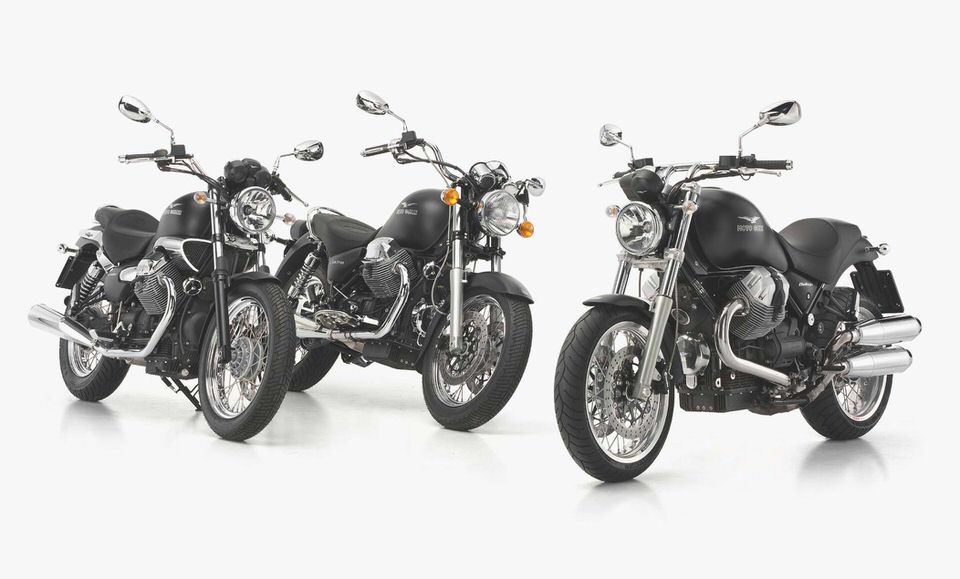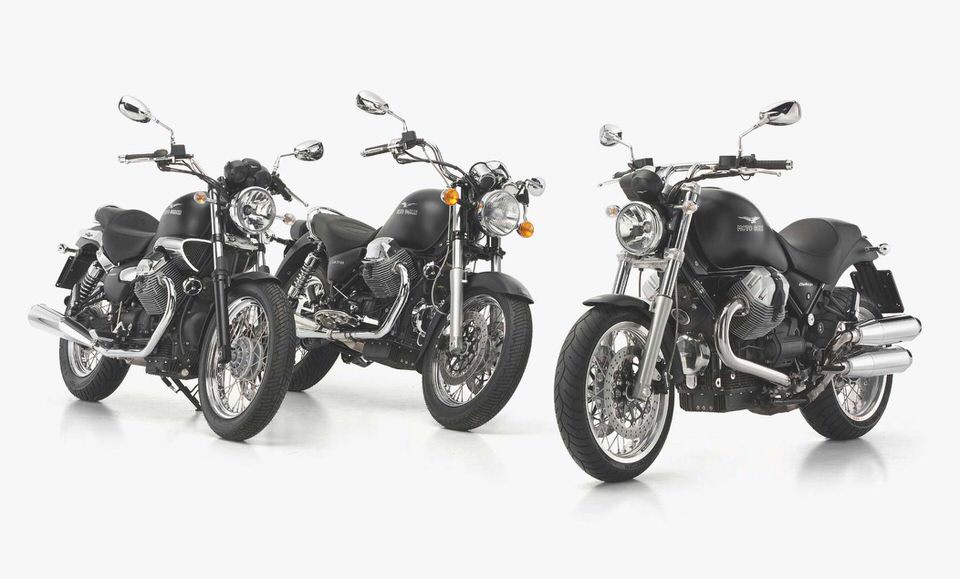 Moto Guzzi MGS-Moto Guzzi
The LSR Pilots – Moto Guzzi pushrod engined Land Speed Record assault
Moto Guzzi LeMans Motorcycle – webBikeWorld
Adventure Allotment: 2000 Moto Guzzi Quota 1100ES
Racing Moto Guzzi Bike EXIF