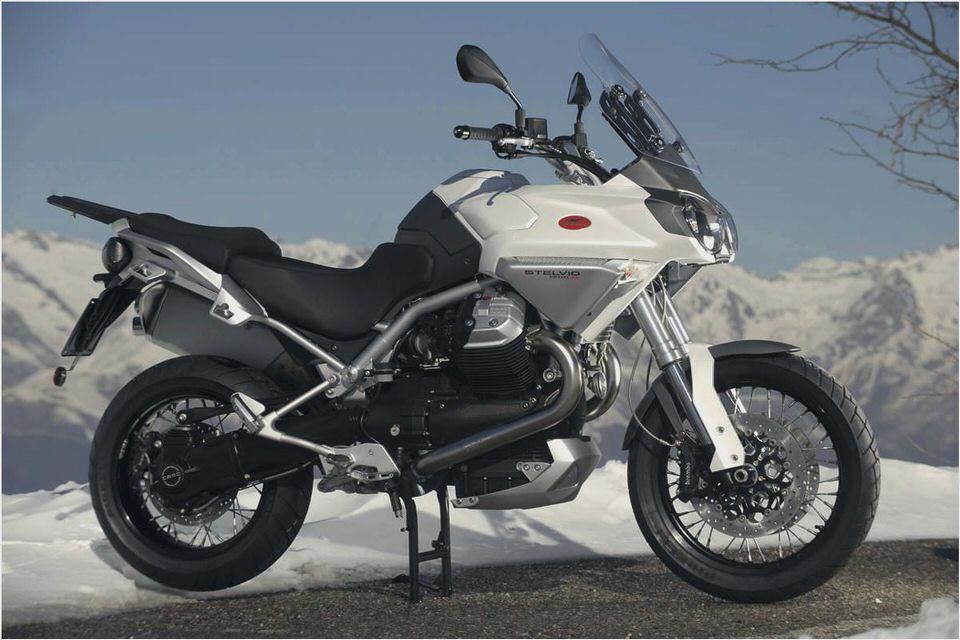 Discussions
If you only you read the main stream UK bike press you may not have heard of a Stelvio and what is said in general, is not particularly kind.
I have ridden many bikes road many miles on many types of road. I believe if you love motorcycling and motorbikes every bike has its good points and in today's world I don't believe there is no such a thing as a bad motorcycle, Its just that some are better than others and for me the Moto Guzzi Stelvio hits the spot. Its not sterile, Moto Guzzi has managed to keep its Italian heritage.
When you first straddle the Stelvio you do not notice the 32 ltr tank (7 UK Gallons) holding the bars it could be any other modern Adventure styled bike. Ditto when you turn the key the clocks wirle and lights do the usual self test and you're ready to press the starter button. This is the point you notice the difference, as the starter motor spins pushing pistons into life you can feel the momentum as the engine says to you "Im ready lets go".
The clutch is light especially for a dry car type clutch and Guzzi's of old. Pressing lightly into gear and solid "clunk" as first gear is engaged and off we go like the German shaft drive you feel confident straight away, then as you select second and subsequent gears you forget that it's a big twin with a shaft drive. If you look for it, as with the BMW you can feel the inertia as the engine spins across the frame.
You can't help but notice how solid the Stelvio feels, It is big no denying the weight But no heavier than many of the other big Enduro tourers.
How would I describe a this bike, "Like A 1200 BMW GSA" "4 vales per head, shaft drive, 300mile range, Comfortable seat, loads of luggage space, solid build quality, held together with a lot of charisma. You don not find one on every corner.
Talking of corners the Stelvio is a match for most large capacity touring bikes. I really do like the BMW tellileaver front suspension I always found it so forgiving in many ways. The Stelvio come with standard all be it upside down forks, that are manufactured to high specification easily adjusted to suite the rider with both damping and rebound adjustment.
For me factory setting work fine, If its not broke don't fix it.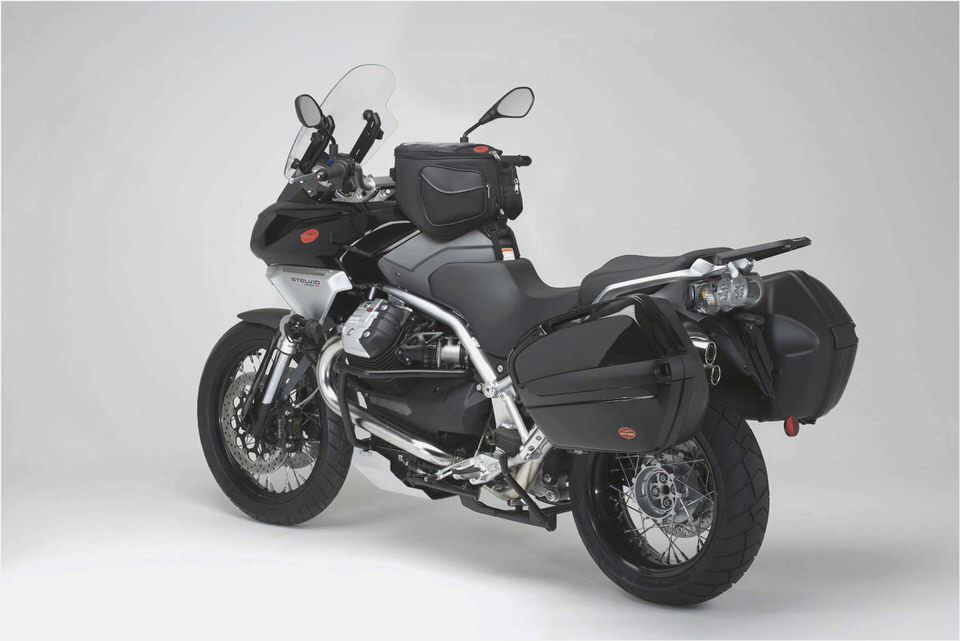 Under the seat the rear shock attached t the single sided swinging arm is good, the usual adjustment works well I find wind up the preload to 33 clicks two up loaded, touring is stable at high speeds soaking up the bumps on mountain passes. I am not the fastest of riders, But. I have seen a Stelvio pushed in to corners removing the paint from the underside of foot pegs with out a knee slider in sight.
Not a trick for me. I have ridden from Mount St Bernard in the Swiss Alps home too south Wales in one day. Fuel consumption at motorway speeds is in the low 50s, (MPG) dropping to the lowest of 44.6mpg at Higher speeds fully loaded, the best I have achieved is 60 mpg over a distance cruising at 60mph.
Pre 2011 Models had softer and shorter suspension adequate for road use. My wife and I coved some 17000 mile in 12 months on a 2009 model, When I first road this bike, The first thing I noticed was I could plant my feet almost flat on the ground, I couldn't do this on my GS1100. The negative side of this fully loaded the suspension in extreme circumstances did bottom out.
Extreme been, full load at speed 2 weeks camping kit and a hair drier for my wife. I have never managed to bottom out on the later model but this requires you to stretch the legs a little due to the extra length. This helps when on dirt tracks also, Yes you can take a Stelvio off the tarmac.
Like a good Wine and so I am told most large block Guzzi's the more miles the better the bike gets or am I getting use
Posted: 20/02/2013 at 13:07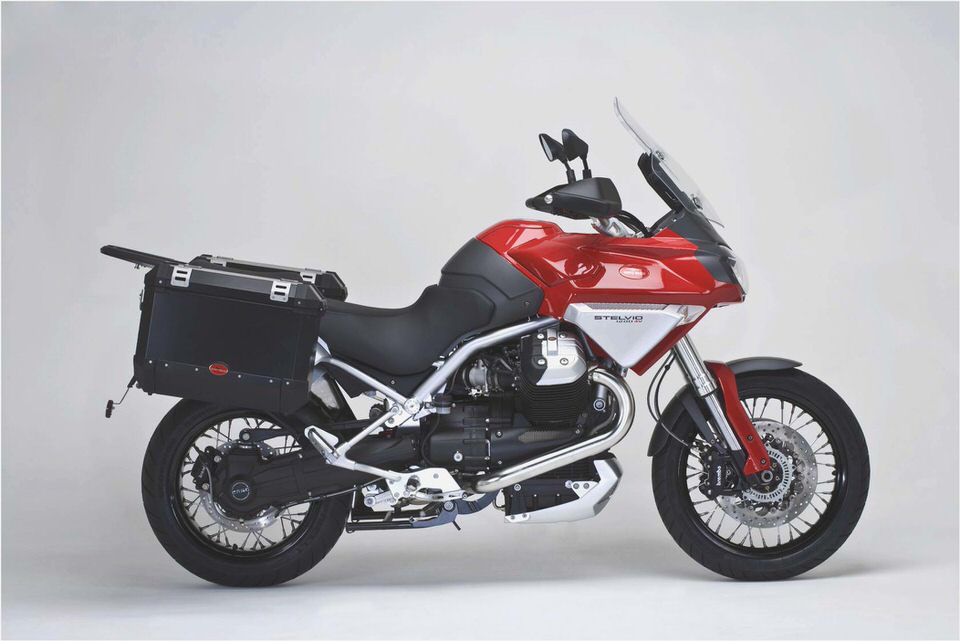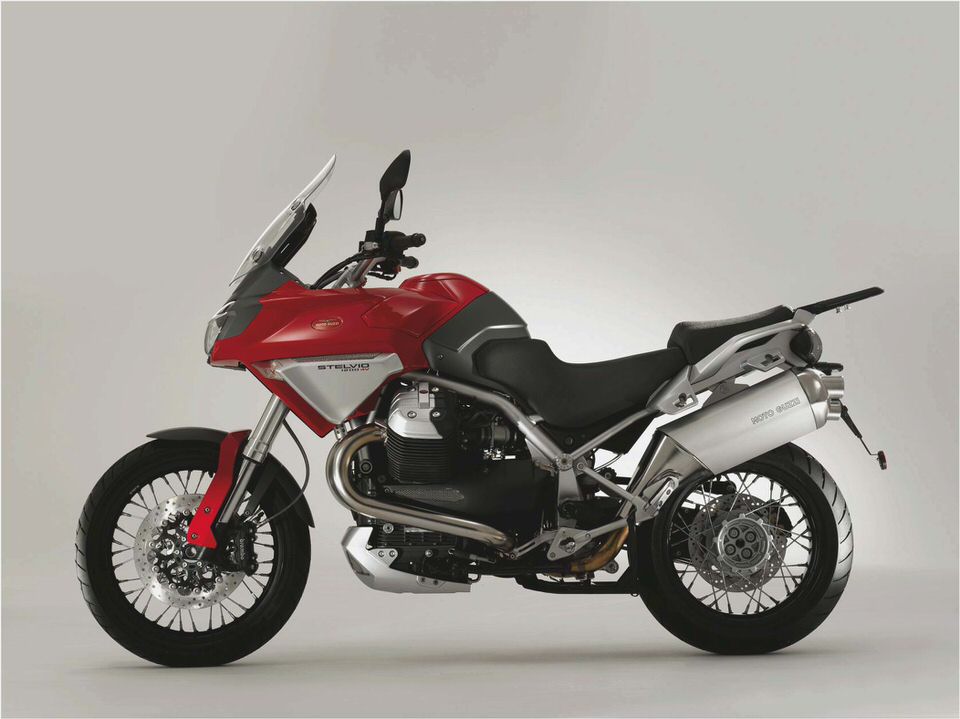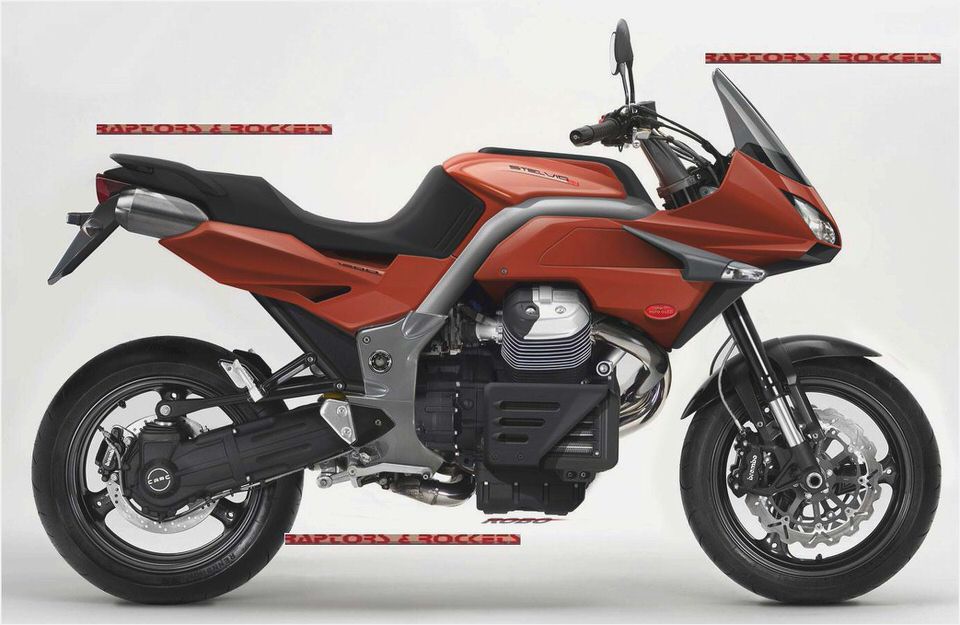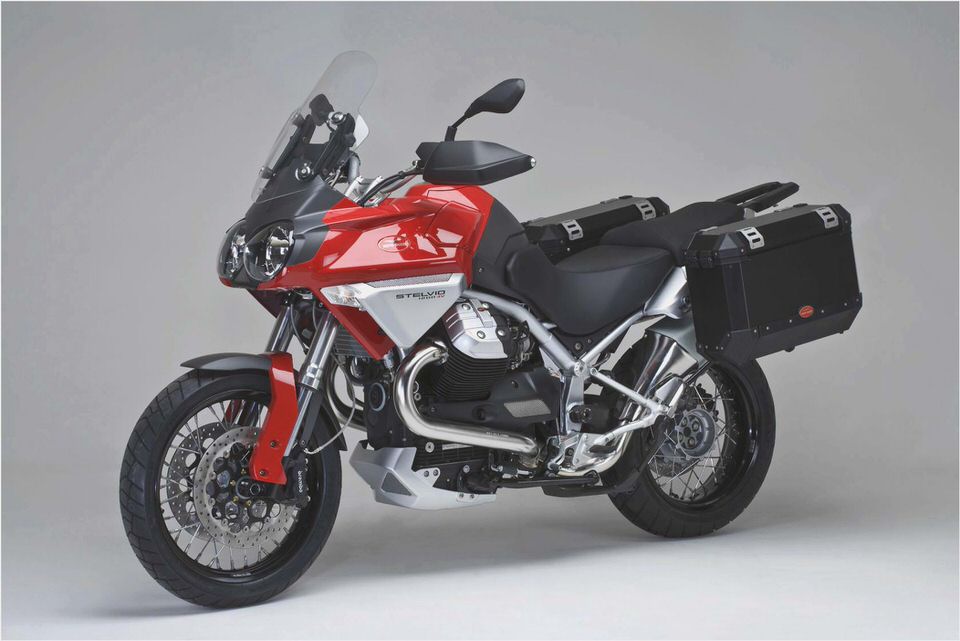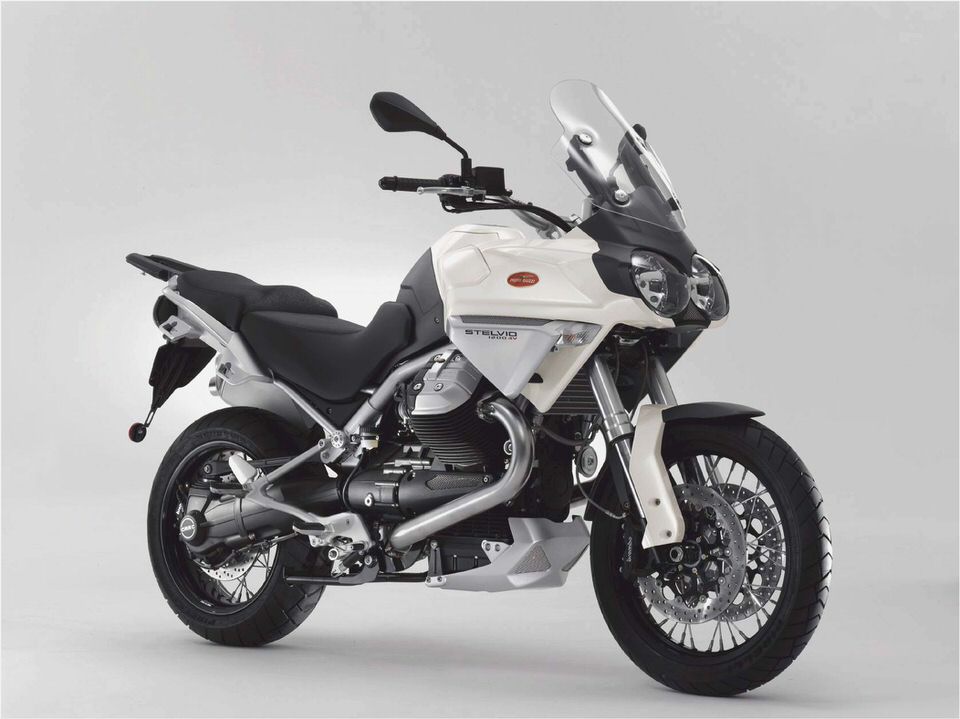 Scrambler cycle vintage metric motorcycle repair, restoration, and customization…
Speciali Moto Italiche
The Little Guzzi That Could – Vintage Motorcycles Online
Moto Guzzi California 90th Anniversary Edition
CarpiMoto – Racing Throttle Control Robby Moto – Yamaha FZ1 Naked 06-