Moto Guzzi V-11 Café Sport
Text: Warren Sobat • Photography: Warren Sobat
When charging through the spaghetti-strand switchbacks of the Georgia mountains, it's easy to succumb to the allure of Italian cooking – Guzzi style.
For 2004, the Moto Guzzi kitchen has revamped the menu and added some steamy new items. They're rolling out a sporting standard edition of its popular V11 Sport model and offering it in two guises. The basic model is the V11 Sport Ballabio, named for the small northern Italian town that hosts the famed Ballabio-Resinelli hill-climb competition. But for this test, Moto Guzzi North America provided us with a V11 Café Sport, the more massaged model of the sport standard.
The Café Sport features Öhlins suspension pieces, steel-braided lines and stylish carbon fiber bits sprinkled about.
As far as looks go, this latest Italian marque offering elicits a first response typical of exotic machines: i.e. Wow! This thing is drop-dead gorgeous.
Bronze gold paint covers the tank, the tail section and steering-head mounted bullet fairing. The classic Moto Guzzi transverse mounted 1064cc engine thrusts out from the undersides of the fuel tank with steel exhaust pipes snaking back to a pair of brush-finish black muffler cans. A gold anodized handlebar (plucked from Mama Aprilia's Tuono parts bin) sits atop the gold upside-down Öhlins fork.
Carbon fiber units cover the front wheel, starter motor and side panels.
Leaned on its quirky side stand, this bike screams road-ripping potential. Looks are great but how does it perform?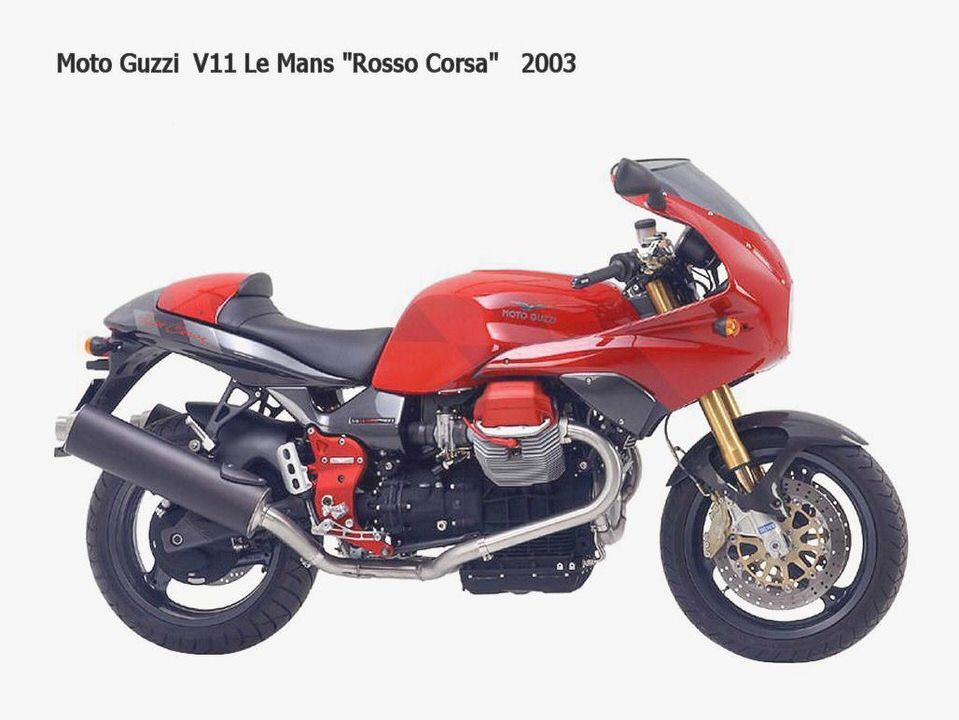 Well, the same venerable V11 motor used across most of the product line gets a bump in compression to 9.8:1 and an exhaust crossover pipe to help balance spent gasses, giving mid-range power a boost.
When you're pulling out of the parking lot of your favorite Italian bakery and into traffic, feedback from the hard-mounted engine and bars registers high on the Richter scale. Heavy vibrations are enough to shake loose the most stubborn dental fillings until the engine spins up to about 5,000rpm – that's when the whole thing seems to snap together and smooths out.
From there, the claimed 91-horsepower engine revs with tree-stump pulling torque all the way up to its 8,000rpm redline where the spark inhibitor shuts the party down. Even the smoothest of throttle changes are met with severe engine braking and violent acceleration kicks.
(End of preview text.)
For the complete article of the riding impression(s) and technical specifications, please purchase the March/April 2004 back issue.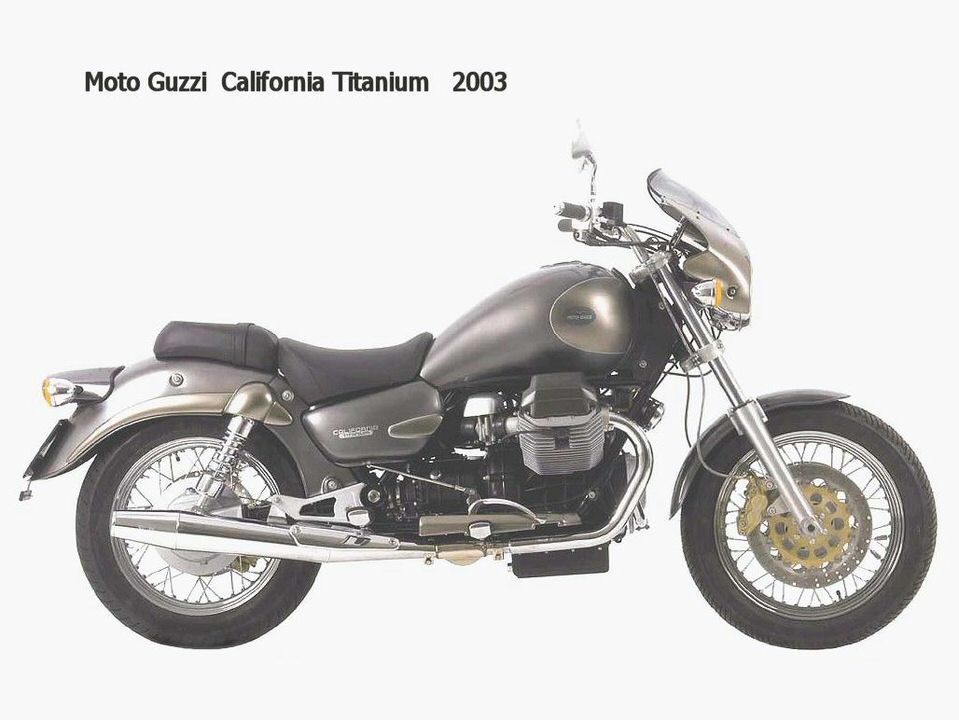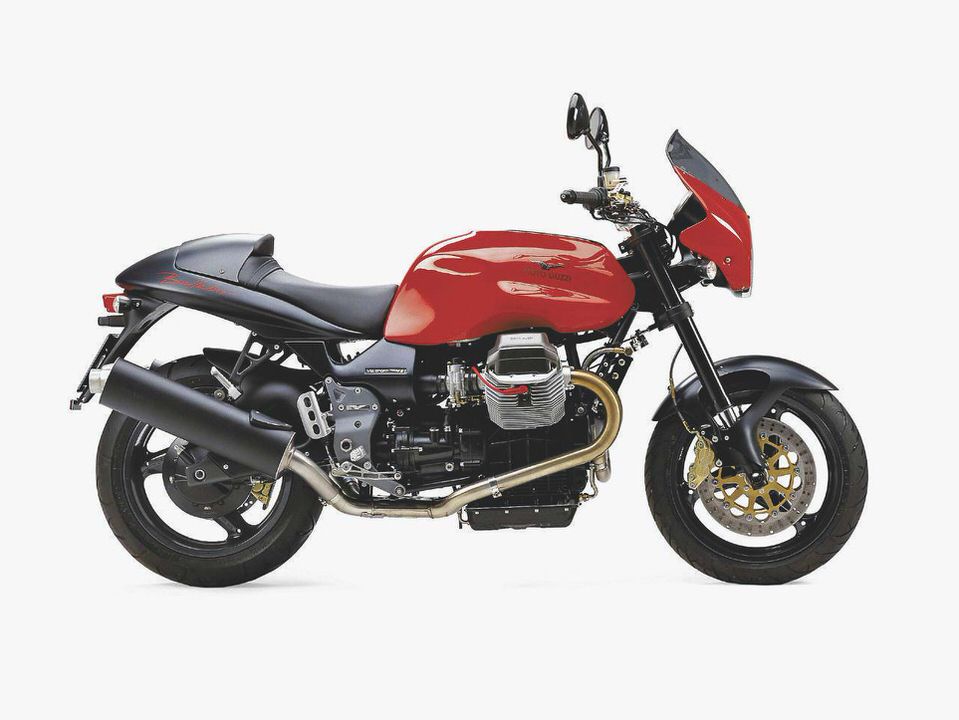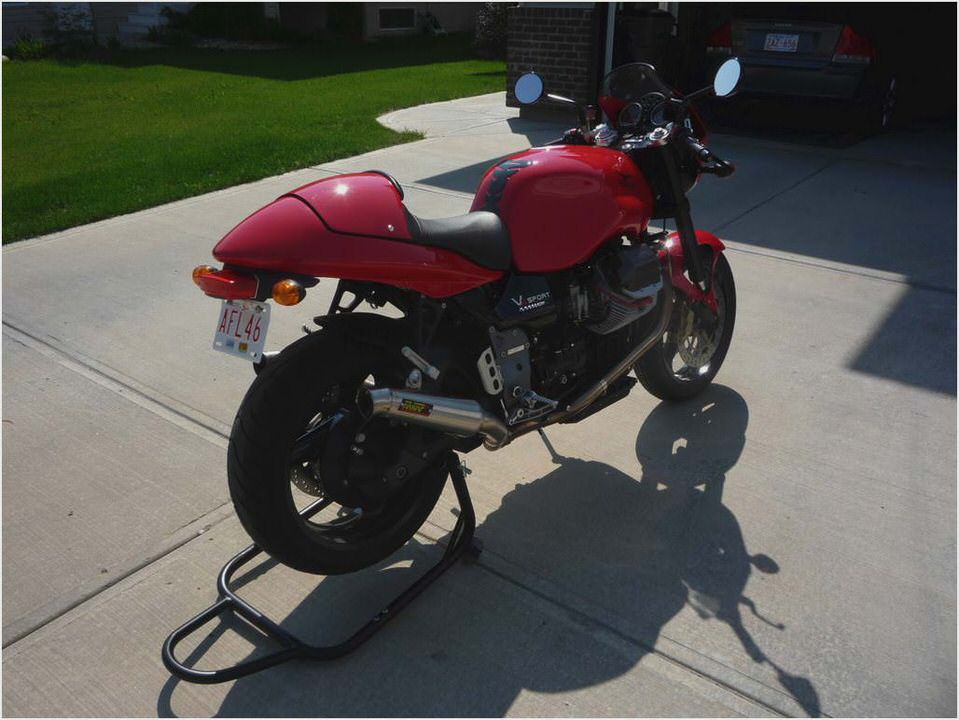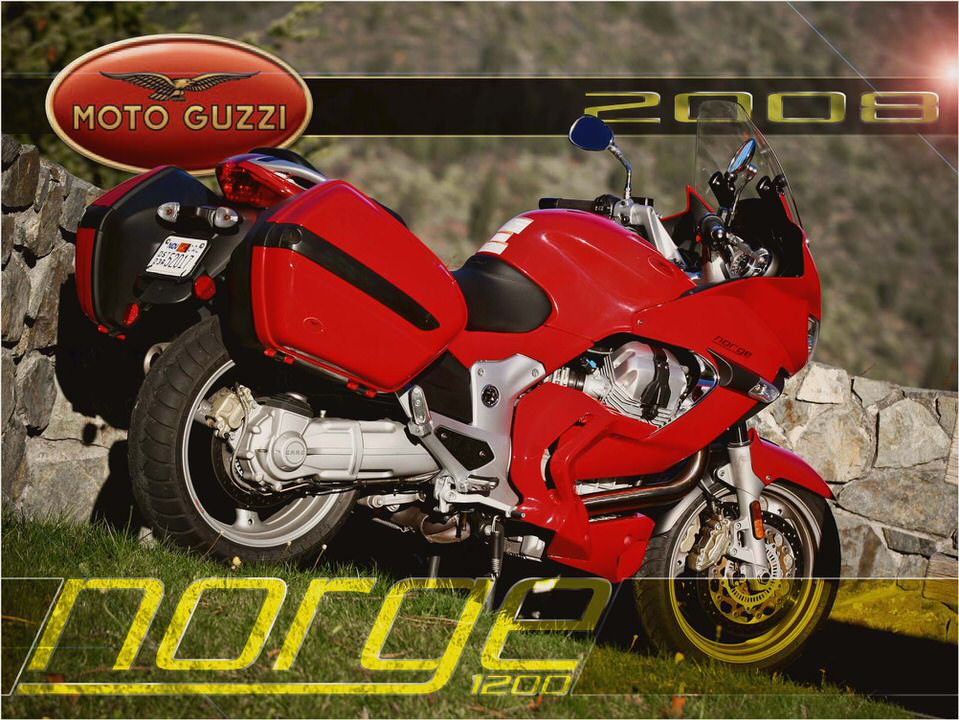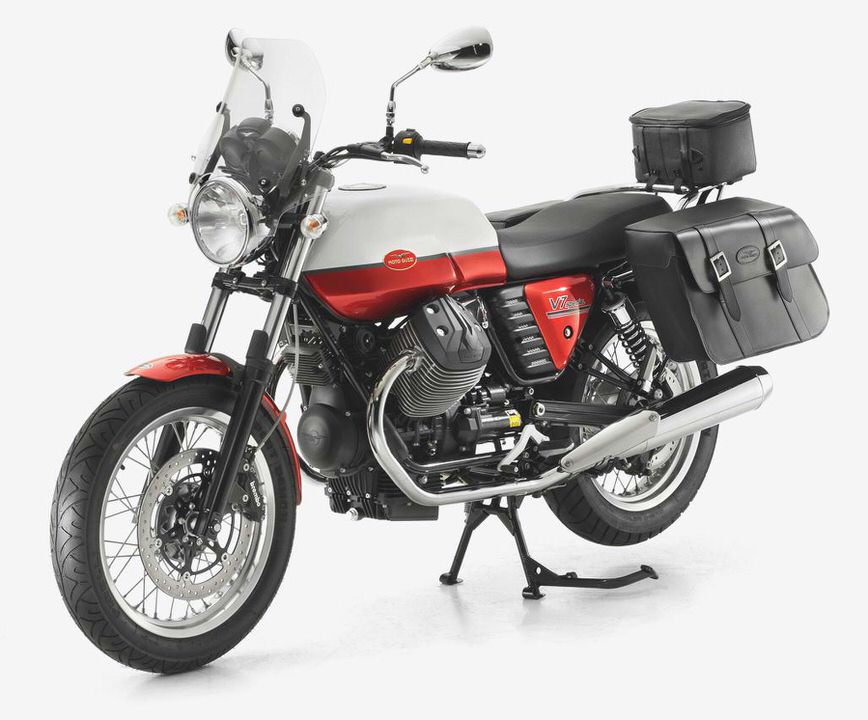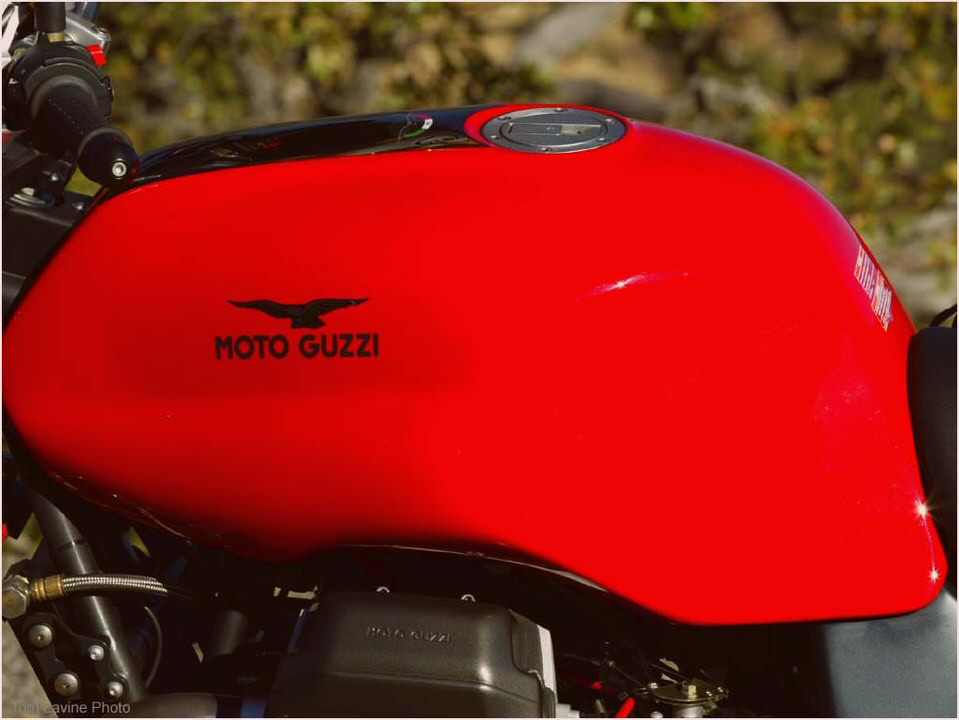 Moto Guzzi Norge 1200 Sport Touring. Silver hard for sale on 2040motos
Von Dutch Moto Guzzi Falcone Classic Throttle
Road Test: 2012 Moto Guzzi Stelvio NTX Rider Magazine
Guzzi V7 Stone, Special, Racer: Review and corrected … as well!
Moto Guzzi Breva 750 – Road Test & Review – Motorcyclist Online