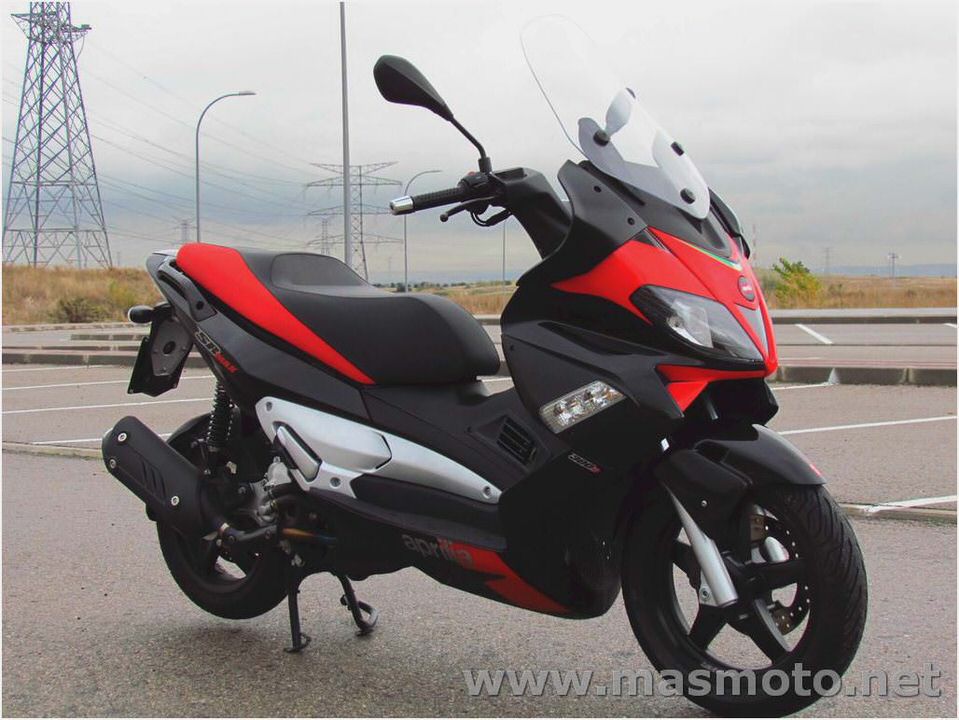 MotoGP News Archive. Page 398
March 2001
20 March 2001: MotoGP 500 newcomer Tohru Ukawa led the second day of testing at Suzuka in Japan riding the NSR Honda. The former MotoGP 250 rider recovered from a bout of flu to lead the Marlboro Yamaha's of Carlos Checa and Max Biaggi.
Open article Rossi tops first day at Suzuka
19 March 2001: With the first GP of the 2001 season taking place at Suzuka on April 8, the MotoGP teams have begun fine tuning their machines for the Japanese circuit, with Honda's Valentino Rossi setting the initial pace.
Next fastest was Carlos Checa on his Marlboro Yamaha – but almost half a second adrift of the Italian. MotoGP newcomer Noriyuki Haga was third around the 5.864km track that surrounds a motorcycle and motor science education facility.
Open article New setback for Walker
14 March 2001: British GP500 graduate Chris Walker will start the new season at a disadvantage in Japan next month – because he won't be testing at Suzuka with his peers.
Open article Jacque back on track
14 March 2001: Injured Yamaha star Olivier Jacque will return to testing in time for the start of the 2001 season, it has been confirmed.
Open article Team Roberts stick with one rider
12 March 2001: The British based Team Roberts will compete in this year's MotoGP 500cc Championship with just one rider – the impressive Dutchman Jurgen vd Goorbergh.
9 March 2001: Marlboro Yamaha Team riders Max Biaggi and Carlos Checa completed their European pre-season testing programme at a cool and windy Catalunya Circuit yesterday.
The pair ended the two-day session feeling confident that their 2001 YZR500 machines are now well dialled in for the 500cc MotoGP season that begins on 8 April at Suzuka, Japan.
8 March 2001: Following recent rumours, Yamaha have confirmed that American John Kocinski has been contracted by Yamaha Motor Co. Ltd, Japan, to carry out a preliminary test of the Grand Prix four-stroke prototype motorcycle, codename OW-M1.
Open article Haga impresses, Criville catches up
6 March 2001: Although Alex Barros set the fastest lap, the performance of former World Superbike Championship Yamaha rider Noriyuki Haga equally impressed the experts in Barcelona at the weekend.
Haga, riding the Yamaha, was just three tenths of one second behind Barros and shared second place with another Japanese Yamaha rider Norick Abe.
5 March 2001: Alex Barros marked his final European pre-season test by setting the fastest time in Montmel-, with a last gasp lap on qualifying tyres.
The West Honda Pons rider left it late on the second and final day of the test, before bolting on a set of 'qualifyers' and setting a time 0.3secs quicker than the impressive Red Bull Honda rider Noriyuki Haga.
4 March 2001: The West Honda Pons team test at the Montmel- circuit on the outskirts of Barcelona started with good weather and ended with Barros lapping inside the circuit record.
Open article MotoGP: Over 1.5 million spectators in 2000
3 March 2001: Over one and a half million spectators watched the 16 round MotoGP World Championship last year.
Open article West Honda Pons prepare for Montmelo test
2 March 2001: The members of the West Honda Pons team have arrived at the Montmel- circuit, on the outskirts of Barcelona, and are ready to start testing during the next two days.
Loris Capirossi has recovered from the flu and travelled to Barcelona in perfect physical condition. Alex Barros, who has a house in Barcelona, has also used the last few days to recover from the injuries he sustained in his fall at Estoril.
February 2001
28 February 2001: After threatening the top runners with his pace in the last few days, Tohru Ukawa finally broke the Yamaha dominance when he put his Honda at the top of the timesheets on the second day in Valencia.
Open article West Honda Pons quit Valencia test
27 February 2001: With the weather conditions in Spain not improving today, and rain falling on the already cold circuit at two o'clock this afternoon – ruling out any more useful testing, the West Honda Pons team decided to call it quits.
Open article Valencia IRTA test – day one: February 26
27 February 2001: Noriyuki Haga put his Red Bull Yamaha just 0.001secs ahead of Tohru Ukawa to head the first day of testing in Valencia – while Katoh continued his domination of the 250cc class.
Haga completed a mammoth 99 laps on the way to setting his best time of 1min 35.482secs, while new Repsol Honda rider Ukawa presented the only consistent challenge to his fellow countryman.
26 February 2001: Youichi Ui once again showed that he intends to go one better than last season and claim the 125cc World Championship, after finishing the two day IRTA test 0.817secs clear of his nearest rival.
Open article Van den Goorbergh shakes up the establishment
25 February 2001: New Proton KR3 rider Jurgen Van den Goorbergh put himself, and the three-cylinder lightweight, firmly in the frame at the second round of IRTA tests, held over three days at the Portuguese GP circuit of Estoril.
24 February 2001: Loris Capirossi headed the times with a new lap record on the final day of the IRTA test in Estoril, Portugal.
Open article Estoril IRTA test – day two: February 22
23 February 2001: Marlboro Yamaha's Max Biaggi replaced his teammate at the top of the timesheets after the second day of testing in Estoril.
Meanwhile, in a shock second place was Jugen Van Den Goorbergh, underlining the Proton Team KR's capability. The Dutchman's time was just 0.179secs off the Italian's best, while Carlos Checa confirmed Marlboro Yamaha's performance the with third fastest time.
22 February 2001: With bad weather conditions at the Portuguese circuit, the 250 and 500 MotoGP teams struggled for grip all day, with Marlboro Yamaha's Carlos Checa gain emerging as fastest.
Open article New Sponsor for Suzuki
22 February 2001: Suzuki's motorcycles look a little different this year. As well as the coveted Number One plate, the fairing has a splash of red, marking the arrival of a new sponsor – Fortuna – for the team that took Kenny Roberts Jr. to a first championship win last season.
The long-time motorcycle racing backers are secondary sponsors of the factory Suzuki team, with Telefonica MoviStar the main sponsors. Although the tobacco giant has had a long association with top-level motorcycle GP racing, this is it
Open article Criville out of Estoril test
21 February 2001: Alex Criville has been forced to miss the IRTA Estoril test following a hand injury he sustained during at crash at Jerez.
Open article West Honda Pons head to Estoril happy
21 February 2001: With Loris Capirossi and Alex Barros fourth and fifth respectively at the end of the first IRTA test in Jerez, the team heads to Estoril looking to build on their promising form.
Open article IRTA test – Estoril: 125cc
21 February 2001: Youichi Ui emerged as the fastest 125cc rider after two days testing at Estoril, Portugal, closely followed by TSR Honda's Nobby Ueda.
Open article vd Goorbergh: I want them to be scared of us
19 February 2001: The strength of the Proton team's challenge to the giant factories who dominate GP racing was confirmed at the Spanish GP circuit of Jerez yesterday, when Dutch rider Jurgen van den Goorbergh put the lightweight three-cylinder machine right in among the best of the Japanese V4 heavyweights.
Riding the refined and polished Mk3 machine, Jurgen placed 7th, ahead of a number of V4 riders, including Suzuki's defending World Champion Kenny Roberts Junior and GP winner Garry McCoy's Red Bull Yamaha.
Open article IRTA test – day five: February 18
19 February 2001: After leading the time sheets during the first two days of testing, the Marlboro Yamaha Team riders found themselves pushed into second and third by Valentino Rossi on the final day of the IRTA test in Jerez.
18 February 2001: Following the January launch of the Moto GP team in which Jeremy McWilliams was to attack the 250cc GP series, the squad has run off the rails even before it has left the station, it was revealed today (Feb 17) at Jerez.
Rumours have been bounded about the test that the team was in trouble and as to why they were not present with Jeremy and German lady rider Katja Poensgen.
18 February 2001: The Marlboro Yamaha Team continue to lead the competition during the 2001 Jerez IRTA test, with Max Biaggi the only rider to break into the 42s with a lap of 1min 42.847secs lap – 0.193 seconds faster than his nearest rival, Loris Capirossi, on the new West Honda Pons.
Open article IRTA test – day three: February 16
16 February 2001: The 250 and 500cc MotoGP teams took to the Jerez circuit today as they continued their preparations for the 2001 season.
Open article Suzuki's new 'Tallboy' on test in Jerez
16 February 2001: The 2001 Suzuki at Jerez this weekend, the XRB1, is an evolutionary step forward from last year's title-winning machine, Warren willing explains the key differences between this years and last years bike…
Open article Yamaha confirms factory four-stroke GP motorcycle
16 February 2001: Yamaha has released details of its all-new four-stroke prototype machine, to debut in the 2002 World Championship, with Max Biaggi and Carlos Checa revealing their initial impressions of the machine.
Open article Roberts sends Suzuki warning
16 February 2001: MOTOGP 500cc World Champion Kenny Roberts Junior has said that Suzuki still have work to do on their 2001 GP bike if they are to repeat last season's title winning campaign.
Open article West Honda Pons launched at Jerez
16 February 2001: Two World Championship winners, Spaniard Sito Pons and West, joined forces to launch a new 500cc Grand Prix team in Jerez last night, February 15.
West will be the title sponsor of the Honda Pons team in the 16-round 500cc MotoGP World Championship that starts at Suzuka, Japan, on April 8.
16 February 2001: Aprilia's 125cc rookie Gaspare Caffiero shocked the MotoGP teams in Jerez when he outpaced the established front-runners on the second day of the IRTA tests in Spain.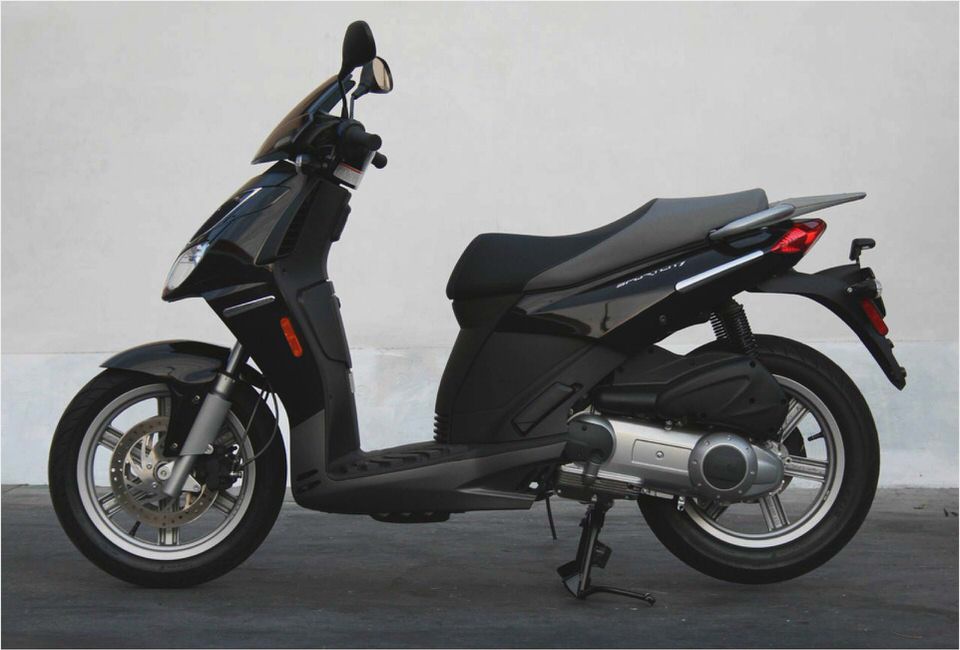 Open article IRTA test – day one: February 14
15 February 2001: Derbi's Manuel Poggiali emerged fastest after the first day of the IRTA tests in Jerez, Spain.
Open article Laconi eyes Grand Prix return
14 February 2001: Regis Laconi has admitted that he hopes to return to Grand Prix racing despite making the move to Superbikes for this season.
The Frenchman finished 12th in last years 500cc World Championship with Red Bull Yamaha, but then lost his seat alongside Gary McCoy to ex-Superbike ace Noriyuki Haga. Short of offers from factory teams, Laconi decided to make the move to Superbikes after taking up an offer from Aprilia.
Open article Crafar takes up new job in Sepang
12 February 2001: Having left the international arena as a rider, Simon Crafar was present at last week's Sepang test in his new capacity as an Ohlins technician.
Open article New Yamaha strong in pre-season tests
8 February 2001: Yamaha's 2001 YZR500 made a strong debut during the Malaysian Yamaha factory test, held January 28 to 31. Both Max Biaggi and Garry McCoy set the pace during the four-day test with a 2min 06.8secs lap apiece.
Open article Walker: That is an extremely quick bike!
1 February 2001: The rain in Spain kept away from the circuit of Jerez long enough to allow Chris Walker and Leon Haslam the opportunity to make their respective debuts on 500cc Hondas.
Walker was undoubtedly the centre of attention as he completed his first tentative laps on the NSR 500 he has spent the last few weeks dreaming about. That is an extremely quick bike," observed the 4-time British Superbike runner-up. I've been looking forward to riding it for the last few weeks and it has met all my expecta
Open article Honda Pons to unveil new team at Jerez
1 February 2001: It has been announced that the presentation of the new West Honda Pons team is to take place at Jerez on February 15.
January 2001
31 January 2001: Marlboro Yamaha Team duo Max Biaggi and Carlos Checa today completed a four-day test session at Sepang – but rain prevented them from achieving the hoped-for progress.
Open article Jacque breaks arm in Malaysia test
30 January 2001: 250cc World Champion Olivier Jacque has broken his right arm after crashing in a pre-season test at Sepang, Malaysia.
The accident occurred when the Frenchman apparently put his 500cc Yamaha into first gear instead of second as he approached a corner on just his fourth lap.
Jacque was thrown from the bike as result – and broke his forearm as he landed, the Gauloises Yamaha Tech 3 rider was then taken immediately to Hospital for tests.
26 January 2001: New Shell Advance Honda signings Chris Walker and Leon Haslem completed their first laps on the teams 500cc Honda, during testing yesterday at Jerez, Spain.
23 January 2001: TSR have announced that Nobby Ueda will be visiting the Road Racing and Superbike Show at the Alexandra Palace, North London, this weekend.
Open article Tech 3 confirms 500cc move
22 January 2001: After dominating the 2000 season, clinching first and second in the MotoGP 250 championship at the hands of Olivier Jacque and Shinya Nakano respectively, the Tech 3 Yamaha team is now set to take on the big guns in the premier 500 class with the support of the French tobacco brand Gauloises.
The announcement of the Tech 3 Yamaha and Gauloises two-year partnership came during a press conference held at Monaco, France, and puts the Tech 3 team in the prime position to face their new challenge
Open article Roberts makes a splash in Sepang
18 January 2001: World Champion Kenny Roberts and the rest of the Telef-nica MoviStar Suzuki team opened the new year's testing season at Sepang in Malaysia – and conquered equatorial flood conditions to complete their first-run test sessions early.
Open article Ukawa weathers the storm
17 January 2001: Team Repsol YPF Honda's pre-season preparations were hit by bad weather, as the team travelled to Malaysia on January 14-16. Tohru Ukawa was the team's only rider present, with teammate Alex Criville still recovering from his finger injury.
Open article Vincent confirmed at Pulse Racing
12 January 2001: The Padgetts team have announced that Jay Vincent, who rode for the team last season, will contest the 2001 500cc World Championship with the French based Pulse Racing Team.
Vincent will join Australian Mark Willis on a Swissauto V4 500cc machine, in an all-new 2001 Kenny Roberts chassis. His first taste of his new machine will be in the IRTA tests at Jerez, Estoril and Valencia in the coming weeks.
11 January 2001: The decision, made as expected last Friday and apparently on the grounds of non-competitiveness in the 500cc class, means the small Italian outfit founded in 1958 will not play a part in the 2001 MotoGP World Championship.
Giuseppe Pattoni's team made its first steps in motorcycle competition with a young Mike Hailwood in the saddle of modified 125 and 175cc machines, gaining a place at the Tourist Trophy, before Paton stepped up its competition activity in the 1960's with the development of
Open article Provisional entry lists – 2001 season
9 January 2001: Nominated runners and riders for the forthcoming MotoGP campaign.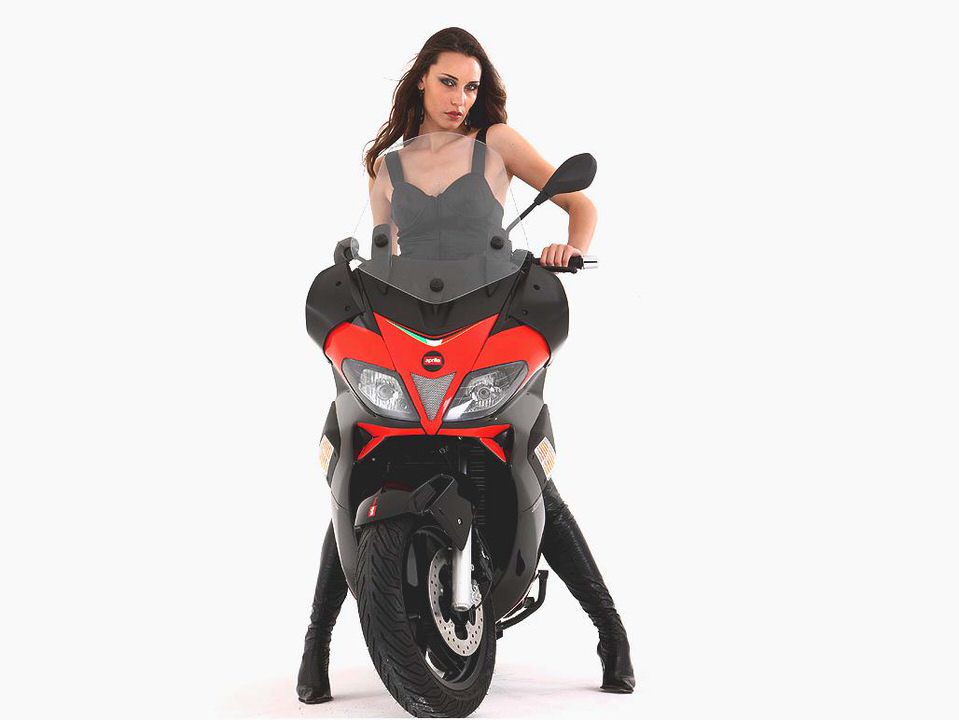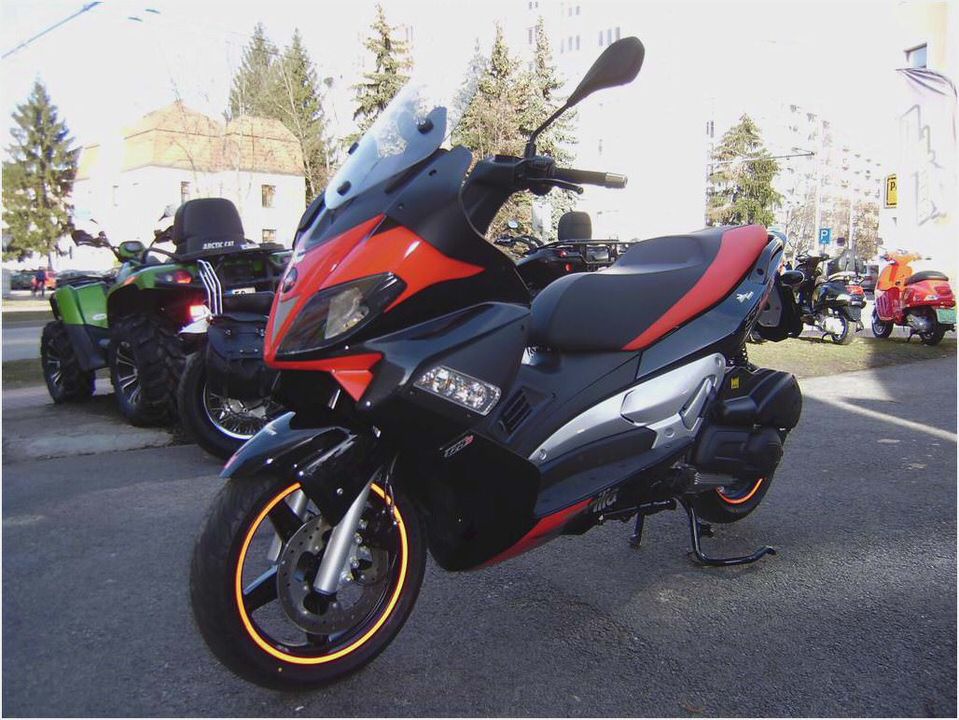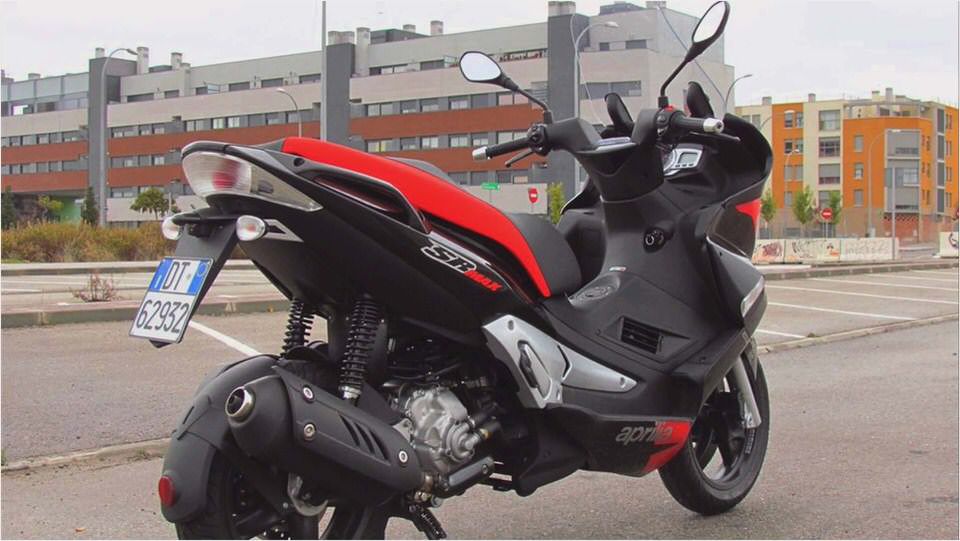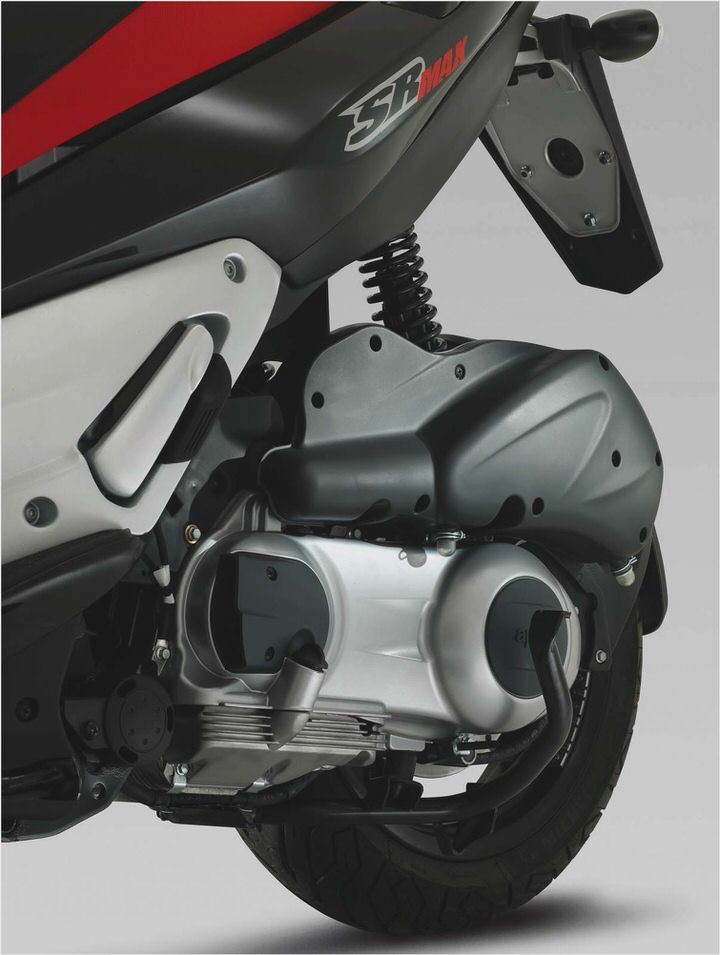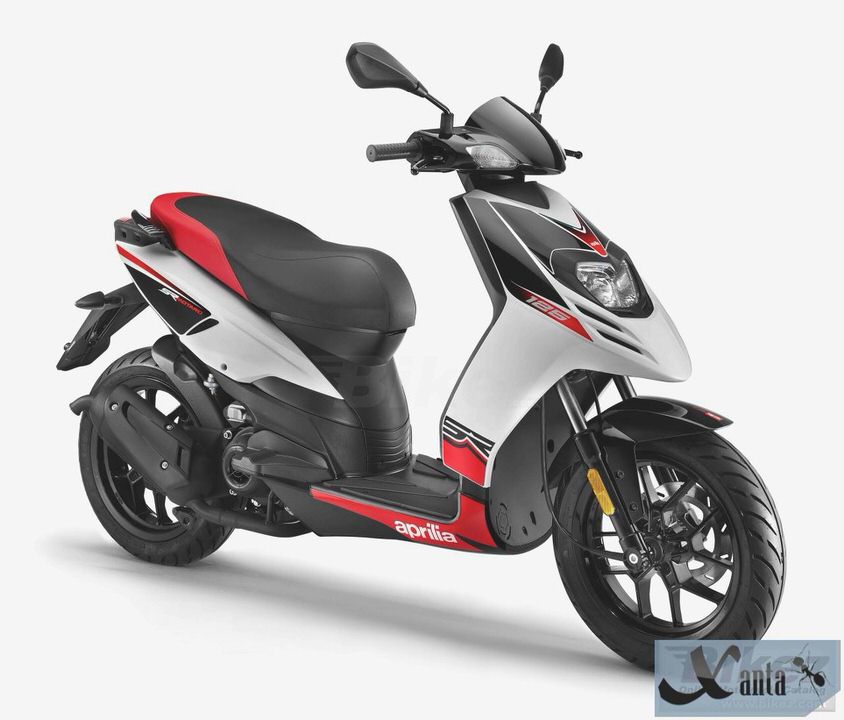 Aprilia RS250 brought to you by MadaboutMotorcycles
Aprilia Motorcycles In India – Details and Price
Aprilia's New Caponord 1200 Combines High Performance and Long Distance…
2010 Honda NT700V vs. Aprilia Mana 850 GT ABS –
Aprilia Pegaso 125 – CycleChaos