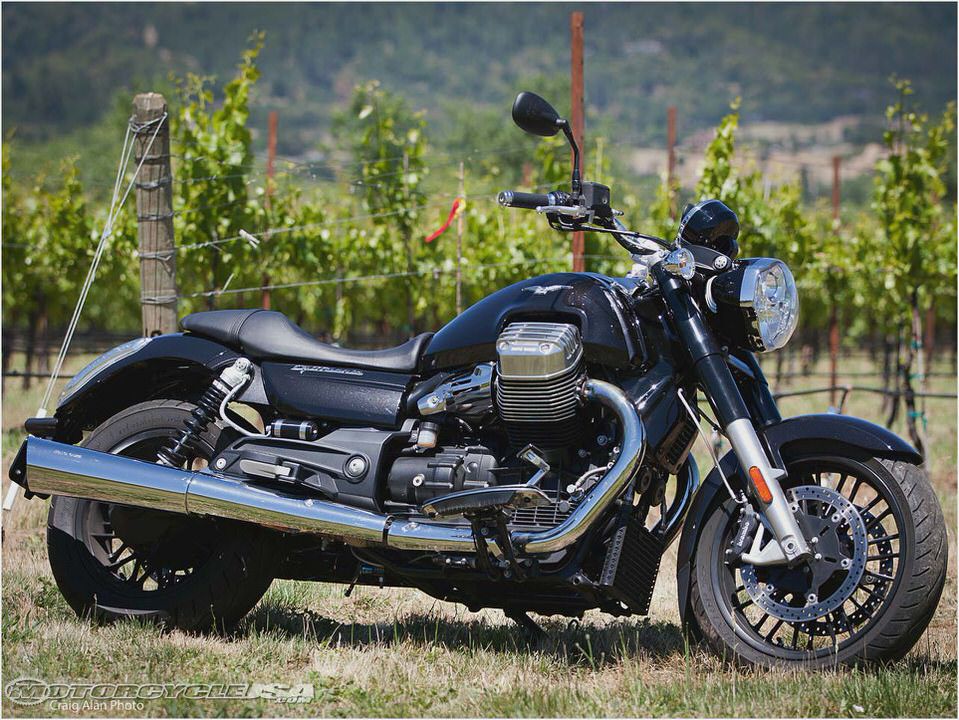 No. 45, Thursday June 1, 2000
From Honda: the company has announced a strategy to expand sales within each of its three product lines: motorcycles, motor vehicles and power equipment. based on accelerated innovation in manufacturing, research and development.
With annual sales reaching an all-time record of nearly 11 million motorcycles, automobiles and power products in the most recent fiscal year, Honda has announced a new sales target of 16 million units for the fiscal year ending March 31 2004.
At a press conference held at the company's headquarters, Honda CEO Hiroyuki Yoshino said, Honda's goal is to be a company at the leading edge that creates new values for our customers.
Honda has forecast motorcycle sales to reach seven million units, an increase of 2.6 million units, automobile sales to reach three million units, an increase of 500,000 units and power product sales to increase by 50 per cent to six million units.
To achieve the targets, Honda will focus on growth segments within each product line. It expects the biggest increase in motorcycle sales will be achieved in Asia and other industrialised countries.
The firm also announced that it has a developed a new system called Digital Manufacturing Circle (DMC). The information technology system works as a global database network from design through to production engineering. Honda hopes the new system will shorten new model development time and reduce the number of costly prototype models needed to reach production standards.
This issue delivers both text and Acrobat PDF editions to all subscribers in one hit. We've done this to simplify our admin and allow you the choice of using the quick read, or the much nicer full-colour version with pics and extra web links at your discretion. Unless we cop a major serve over this, that's how it's going to stay.
For the trivia buffs: Loris Capirossi's first 500cc victory at Mugello last weekend has produced the fifth winner in six rounds for the premier class. The win also made Honda the first manufacturer to break MV Agusta's long standing record for the most GP victories.
Mugello GP report: a crash in the Italian 500cc Grand Prix at Mugello cost Australia's Garry McCoy a possible podium finish and has lost him two places in the world championship he led early in the season.
However, fellow Aussie Anthony West gained a place in the 250cc championship with a gutsy ride after two crashes during qualifying, concussion and a brain scan, and starting 23rd on the grid.
It's not so bad after everything that's happened here, but I expect even more, the 18-year-old West, from Queensland's Gold Coast, said of his seventh-place finish on a Shell Advance Honda which earned him nine points and put him fifth in the 250cc standings.
McCoy, winner of the season-opening 500cc GP in South Africa, has dropped to fifth in that series after six rounds – with 10 races to go, culminating in the Qantas Australian GP at Victoria's Phillip Island on October 29.
The 28-year-old Red Bull Yamaha rider from Sydney has 61 points – 41 of which he scored in the first two races. He trails the joint leaders, American Kenny Roberts and Spaniard Carlos Checa, who have 100, Japan's Norick on 65, and Italian Loris Capirossi on 63.
Reigning world champion, Spaniard Alex Criville, remains two points behind McCoy as he was one of many victims of the crash-strewn Mugello event.
Capirossi, a former 250cc and 125cc world champion, scored the 21st GP win of his career at Mugello – and his first 500cc victory since Sydney's last Australian GP in 1996, when Criville cannoned into Australia's Mick Doohan on the last lap.
At Mugello it was Capirossi's countrymen Max Biaggi and Valentino Rossi who fell on the last lap, robbing Italy of a clean sweep of the podium. Nonetheless, Capirossi's triumph was the first by an Italian in a 500cc GP at Mugello, although it was Honda's eighth straight at the Tuscan circuit – six of them having come from five-time world champion Doohan.
Capirossi also gave Honda a record 140th 500cc GP win, taking it past Italian manufacturer MV Agusta.
It was my best win, said Capirossi, who was disqualified at Mugello last year for dangerous riding. I had tears of anger that day, but this time they are tears of joy. Biaggi had me a couple of times, but I held on.
Biaggi, a superstar but with only one finish this year, said: I wanted to win so much, but I would've been happy enough with second. It's a real shame, but it was a great race for the fans.
Checa took second place on a Yamaha for the fourth time this season, while 36-year-old Ulsterman Jeremy McWilliams was third on an Aprilia, becoming the first British rider to score a 500cc podium for seven years.
Roberts was the early leader on his Suzuki but had to settle for sixth place after tyre problems, while Brazilian Alex Barros, who had taken a surprise pole position on his Honda, tumbled out of the race.
McCoy started a lowly 13th but made his trademark charge mid-race to be sixth at three-quarter distance, right behind McWilliams, when he crashed.
I was closing on McWilliams, who finished on the podium, so who knows? McCoy said.
I passed a few guys pretty quick and was on a consistent pace, which I felt I could keep up until the finish, but it's all 'ifs and buts' – and they don't count on the points table.
The crash has cost me a couple of spots in the championship but there are still 10 races to go, so it's better it happens now than later in the season.
In the 250cc race West charged at the start and then worked his way into the top 10 as many of his rivals crashed, including the Aprilia favorites – 43-year-old Italian pole-setter Marcellino Lucchi and German Ralf Waldmann.
Japan's Shinya Nakano scored his third win of the season on a Yamaha, giving him the 250cc championship lead with 112 points, while his compatriot Daijiro Katoh now trails on 107 after finishing third at Mugello on his Honda, behind Nakano's French teammate Olivier Jacque.
West is on 62 points, having displaced Waldmann from fifth in the series.
Italian Roberto Locatelli, on an Aprilia, easily won his second straight 125cc Italian GP and is now second in that series, four points behind countryman and Honda rider Mirko Giansanti.
Giansanti inherited his fourth second place of the season at Mugello as San Marino's Manuel Poggiali and Italian Lucio Cecchinello collided at close to 200kmh on the last bend.
Japan's Masao Azuma was third on a Honda while Spanish world champion Emilio Alzamora's seventh place cost him the series lead.
The seventh round of the world championships is the Catalunya GP in Barcelona, Spain, on June 11.
500cc standings: 1 ROBERTS, JR. Kenny 100 USA, 2 CHECA, Carlos 100 Spain, 3 ABE, Norick 65 Japan, 5 CAPIROSSI, Loris 63 Italy, 4 MCCOY, Garry 61 Australia, 6 CRIVILLÉ, Alex 59 Spain, 6 AOKI, Nobuatsu 59 Japan, 8 BARROS, Alex 52 Brazil, 9 OKADA, Tadayuki 42 Japan, 10 ROSSI, Valentino
More info:
Former GP rider Luca Cadalora tested the Roberts KR3 GP bike last Monday at the Mugello circuit. Kenny Roberts asked me if I could lap around on the new motorcycle to help them towards a better development of the bike, explained Cadalora after the test session. This is the only 500 David (De Gea) has ever ridden, team manager Chuck Aksland commented. But Luca has vast experience and he knows the team well.
I'm confident he'll be able to give us a lot of information that we can use to help David and our own development.
Jean-Michel Bayle and teammates Christian Lavieille and Arnaud Van Den Bossche won the Estoril 8-hour endurance race last weekend, on a French-based Suzuki GSX-R750. They now hold the championship lead with four races remaining. The Guyot GMT Kawasaki team took second place (after a UK Suzuki team crashed in the last hour) while the Phase One Suzuki team took third.
The next race is at Spa-Francorchamps.

British MX GP (Foxhill) 125cc GP Results: Moto1: 1. Kenneth Gundersen (N) KTM; 2. James Dobb (GB) KTM; 3. Mike Brown (USA) Honda; 4. Steve Ramon (B) Kawasaki; 5. Grant Langston (SA) KTM. Moto 2: 1. Dobb; 2. Carl Nunn (GB) Yamaha; 3. Sandro Puzar (I) Yamaha; 4. Caps; 5. Cédric Melotte (B) KTM.
Standings after 6 GPs (12 motos):1. Brown, 167; 2. Langston, 166; 3. Dobb, 164; 4. Seguy, 120; 5. Caps, 108;6. Nunn, 102; 7. Gundersen, 97; 8. Parker, 95; 9. Thomas Traversini (I) Husqvarna, 86; 10.
Puzar, 81.
The 250 and 500 events were cancelled due to rain while the next round will be held at Spa-Francorchamps in Belgium next weekend, with all classes running.
Former GP racer John Kocinski, now competing at home in the USA, has won a law suit against Bell helmets. He claimed the company owed him 748,000 from a sponsorship contract and was awarded 1.6 million by a Californian jury.
Cannondale has just had its first 400cc MX bike come off the end of the production line. The USA bicycle manufacturer, now getting into motorcycles, can be visitied on the web at .
Yamaha has redesigned its race website at . Have a look.
Suzuki has announced a reshuffle at the top of the corporate tree. Current President Osamu Suzuki is about to become chairman, while current Vice-President Masao Toda will become President.
Got a web site that you reckon the rest of us should be looking at? Drop the Ed a line at [email protected]
Negotiations are underway for the continuation of the motorcycle GP at Australia's Phillip Island circuit. According to the Victorian Minister for Tourism, John Pandazopoulos, the licence fee charged by Dorna and the cost of track hire are at issue. The race is contracted up to (and including) 2001, while the current negotiations are over the extension of the contract.
The bike GP loses about $5 million (compared to the Albert Park F1 car GP which loses around $3 million), which is underwritten by the state government of Victoria as an investment in tourism. We understand that, despite the Threat to Phillip island GP story published in last Saturday's The Age newspaper (Melbourne), negotiations are continuing and so far do not represent a threat to the future of the race.
Since we're on that subject, series organiser Dorna tells us that last weekend's Mugello race pulled a TV audience of 6.36 million in Italy during the closing laps, with an average of 5 million for the whole event.
Honda Australia has released details of its annual owner rally, set for the first weekend of November. See your local dealer for more info.
We're a little late with this, but the Motorcycle Riders Association has announced that the Melbourne city council has finally dropped its campaign against the very civilised idea of allowing motorcycles to park on footpaths so long as they don't hinder pedestrian traffic. You can visit the organisation on the web at .
This year's Munich motorcycle show is likely to reveal a prototype of MV Agusta's superbike contender – or at least that's what the rumour mill says.
Australian Motorcycle News has an edition out featuring the Suzuki Hayabusa and Kawasaki ZX-12R run side-by-side. See it at your newsagent.
Australia's Michael Doohan has been inducted into the Moto GP Hall of Fame in recognition of his exceptional motorcycle road racing career, highlighted by winning five successive 500cc world championship titles.
Doohan, who was forced into retirement in 1999 because of injuries, is the inaugural recipient of the honour.
He was presented with a plaque in honour of the award at the Italian Grand Prix on Sunday at Mugello, which he attended as part of his new position as Honda Racing Corporation's General Manager of Racing.
I've been lucky enough to receive many awards over the years and being recognised by motorcycling is extra special because it's from the sport and people I'm involved with said Doohan.





Moto Guzzi Centauro Road Test
2012 Moto Guzzi California 90
2013 Moto Guzzi V7 Racer Review
Store Policies MG Cycle – Moto Guzzi Parts and Accessories available…
Motorcycle Maniac: 2013 Moto Guzzi California 1400 Custom TwoWheelMania