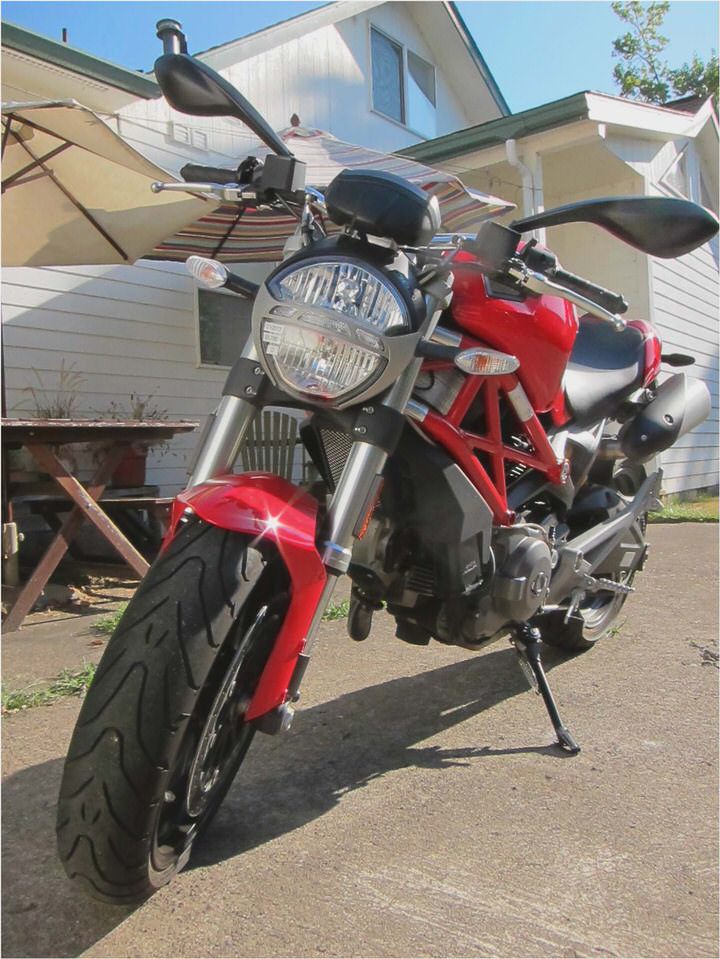 The Harley Davidson King Kong Is Truly A Monstrous and Wonderful Creation
It's King Kong, a bike Fay Wray might like to ride
Stored in the late-model display section of the Harley-Davidson Museum in Milwaukee, there's one machine sure to cause it's share of shock and awe.
It's the King Kong Harley. A one-of-a-kind custom with two complete engines and transmissions, four pipes, two saddles and two sets of handlebars, the King Kong was built (or should we say grafted together) by motorcycle builder, customizer and genius, the late Felix Predko.
Predko, a man who's name became synonymous with custom-built motorcycles, was a factory-trained mechanic who worked for Zepka Harley-Davidson from 1940 to 1962.
King Kong, his masterwork and magnum opus,  was created in 1949 when Predko came up with the wild idea to combine two motorcycles in one. The entire project took him four years to complete.
Equipped with bullet-shaped taillights recycled from a vintage Cadillac, twin 1,200-cc v-twin engines. a stereo radio for the rear passenger and two scuba tanks to hold compressed air to power deafening air horns (horns loud enough to shatter windows and the occasional eardrum), King Kong is now on display at the Harley-Davidson Museum in Milwaukee.
This enormous sucker is more than over 13 feet long from end to end, weighs more than 1,000 pounds with its two synchronized Knucklehead motors, and more than 4,000 hours of work went into the final product, but above all, it lives on as a tribute the the work of a madman and a master, Felix Predko.
Predko passed on in 2004 at the ripe old age of 88…
Our Three Favorite Enormous Motorcycles
HOREX VR6 Roadster ride June 2012
In June of 2010 Horex announced plans to resume production with a bike featuring a narrow-angle, six-cylinder supercharged engine. The latest Horex boasts a VR6 supercharged engine and an aluminum bridge frame with a steel steering head and a single swing arm which controls the rear wheel via a belt drive system.
The VR6 Horex Roadster with its muscular 200 bhp, narrow-angle, V6 will be handcrafted and built by a single mechanic from start to finish right down to the final test phase on the dynamometer.
While initial production will be a decidedly low-volume affair, each bike is expected to command something like a $26,500 pricetag, so they won't come cheap.
Triumph Rocket III Roadster
Harley-Davidson Fat Boy Lo
Probably not the most comfortable or powerful bike in this Gang of Three, you just can't touch this for pure, old-school looks and panache. If you ride one of these, you're sure to cut a dashing figure as you pound on down the road…and the ZZ Top soundtrack is a killer of the highest order.
Insuring Your Monster Motorcycle
If you're considering the purchase of a really, really big bike, here's a series of tips to help you limit the cost of insuring it:
If you don't own the bike yet, then shop for the insurance first or at least concurrent with your purchase. Insurance is a major expense, so you need to know the full story of what kind of expenses will be associated with ownership. Depending on the make, model and year of the bike you have in mind, you might be in for a nasty shock when it comes time to pay the tab to insure your purchase…
Don't assume that because an insurance company offers insurance for motorcycles it will also offer insurance for bikes that are considered "classic" or "vintage." Many companies don't offer to insure them at all, and some of them charge higher rates for classic bikes.
There are discounts available for vintage bikes because of the lower risk associated with this type of driving. So you should seek out an insurance company that offers this kind of discount.
Many classic bike owners do not ride their bike often. There are weekend warrior discounts available. These discounts are getting quite good now that there are ways to track usage.
Understand the concept of agreed value. This is the compromised between your perception of the bike's value and the insurance company's perception of the bike's value. The agreed value can make a big difference in the long-term cost of the policy and the total coverage that is available.
If you are buying insurance for a motorcycle or classic motorcycle for the first time, speak to an experienced rider in your area. They can help you avoid many of the most common pitfalls.
Comparison-shop. Insurance rates for motorcycles fluctuate greatly, much more so than it does for standard cars. The worst thing you can do is settle on the first seemingly low rate you come across.
Use the Internet. The competition among insurance companies is much higher online and thus rates are lower. You can always use the online quotes as a negotiating ploy with the local agent.
Consider combining your insurance policies. Insurance companies provide major discounts when you combine bike insurance with car insurance, homeowners insurance, life insurance and so forth.
Consider limiting your overall costs by getting just the insurance that the law requires. You can also limit costs considerably by raising the deductibles as much as possible.
Many owners take the position that they will not use the insurance to protect their investment. Long term, this approach can be considerably less expensive than full insurance.
If you opt to protect your investment with the insurance, consider custom parts and equipment (CPE) insurance. It can increase the overall cost of the insurance dramatically. However, it is necessary when replacing or repairing vintage bikes that have special, custom and hard-to-find equipment.
A Rethink of the Touring Motorcycle From Renard
Renard Motorcycles is trying to make you think differently about what a touring motorcycle should be.
Renard, French for "fox", has been around a long time as a brand. The original Renards were elemental, pipe-framed motorized bicycles featuring with a 98cc Sachs engine.  The factory was, in the blink of an eye, wiped off the map during a bombing campaign in March 1944, and as a result, not a single pre-war Renard motorized bicycle still exist in complete form.
One frame, the second ever off the line, has survived from 1938.
In 2008 a group of Estonian entrepreneurs, designers and racing engineers took on the challenge of reviving the Renard brand.
According to the company, Renard believes a motorcycle should be "more than just transportation."
The firm wants the Renard Grand Tourer to epitomize modern "engineering intelligence," and to that end, the bike features an ultra-light composite unibody, longitudinally mounted Moto Guzzi V2 engine and components which represent the cutting edge of technology in the motorcycle industry. A carbon-fiber monocoque body weighs a scant 25 pounds and is reinforced with Kevlar for impact and vibration resistance. This "unibody" integrates the motorcycle's frame,  petrol tank and air box into a single fully load-bearing structure.
Will it move out? You bet it will. The air-cooled Moto Guzzi powerplant produces 125 hp at 8000 RPM and makes the  GT capable of a top speed of just over 142 mph.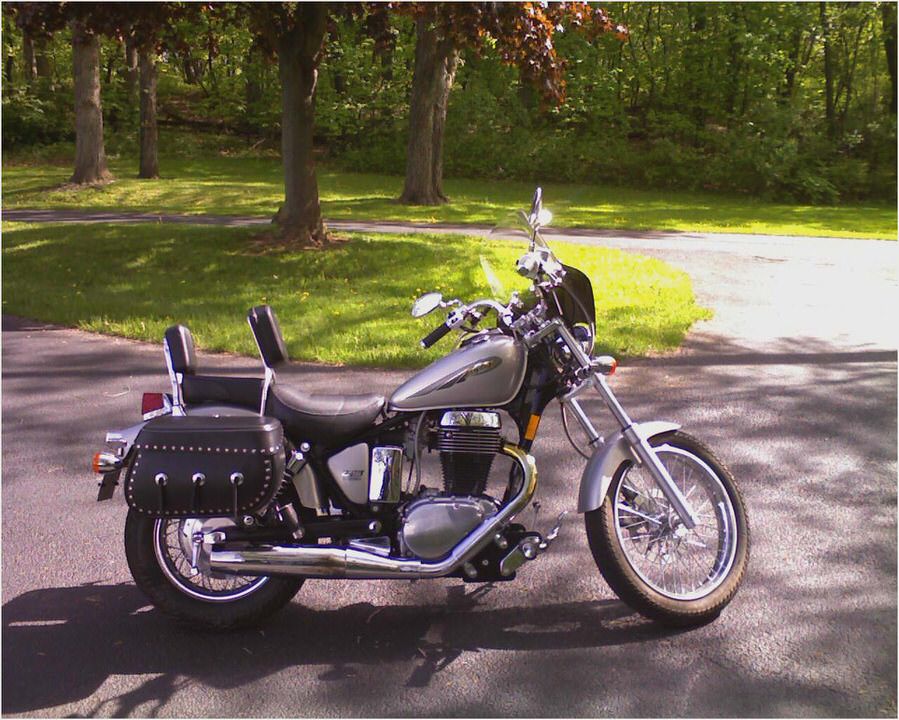 Renard Grand Tourer Specs:
Engine Type: V2 90° Moto Guzzi "Quattrovalvole"
Displacement: 1151 cc
Engine Management System: EFI Euro 4
Carbon fiber/Kevlar monocoque chassis
Wheelbase:  57″
Trail:  3.8″
Steering angle: 23°
Front suspension: 2 way adjustable Öhlins S36DR1L
Rear suspension: 3 way adjustable Öhlins TTX 36
Front/Rear brakes: Twin semifloating discs; 12.6″ six piston monoblock calipers/Single semifloating disc 8.7″ four piston monoblock caliper.
Front/rear rims: Carbon fiber 3.50 x 17″ / 5.50 x 17″
Front/rear tires: 120/70 ZR17 / 190/55 ZR17
Lenght:  83″
Width:  33″
Height:  39″
Seat height:  33″
Minimum ground clearance:  5.5″
Dry weight: 419 lbs
Fuel tank capacity:  4.8 gal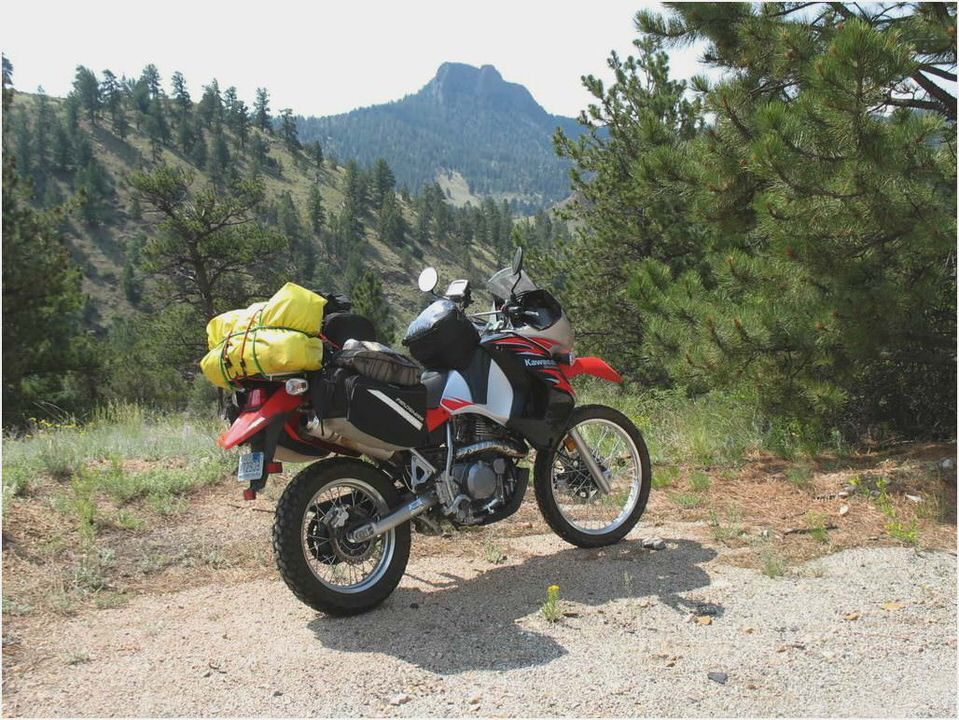 Paul Muscle Car Specifications & Pics
Performance Auto Parts – Racing, Stree Rods, Custom Cars.
Triumph Thunderbird med 1600 Twin
Uncategorized Motortrend
View the latest first drive review of the 2009 Hyundai Genesis. Find pictures…