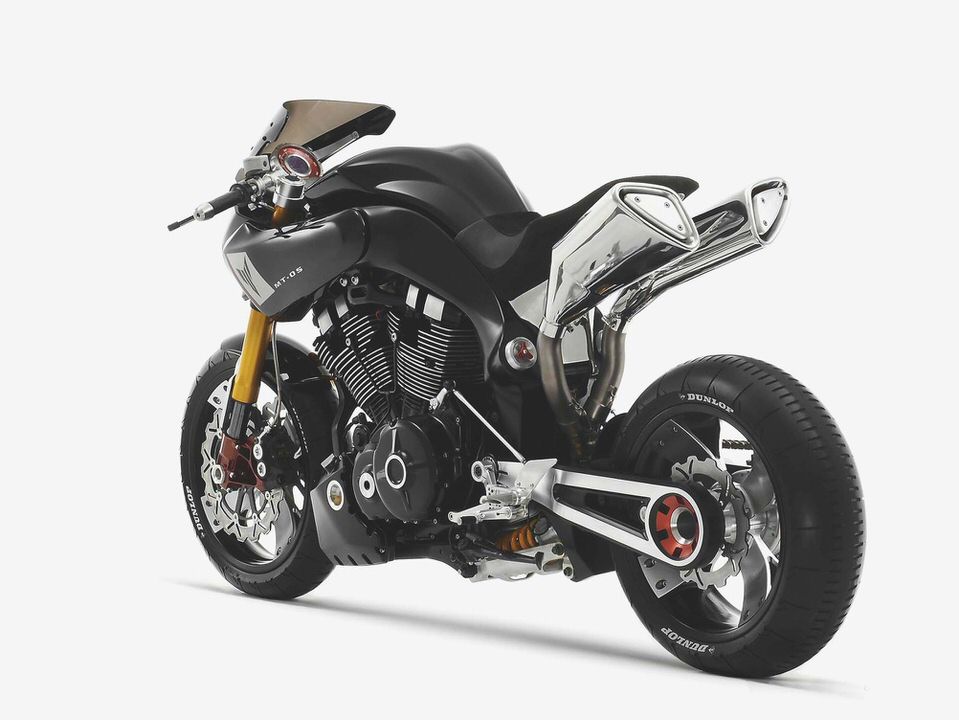 MT-03 – a single minded pursuit
3 Jul 2013
Yamaha Motor Australia has expanded its MT range with the release of MT-03, a trick 660cc single cylinder machine designed to appeal to single minded riders keen to experience a unique riding sensation.
We call the MT-03 a roadster-motard. Roadster, because it projects the same kind of mechanical beauty and radical, sophisticated design as our MT-01 roadster. And motard because it offers the same characteristics as an easy-handling, agile supermoto bike.
And better still, this stylish single is a Learner Approved Motorcycle.
The MT-03 retails for $9999, but as a special introudctory offer, YMA is covering on roads costs from 1 July to 25 September. So the new MT-03 is available for $9999 ride away during this period.
Like the MT-01, the MT-03 is the mechanical embodiment and expression of Kodo, a word which means not only heartbeat or pulse, but also a pulsating drum beat that appeals directly to human sensuality.
Besides sounding special, this machine has been created to deliver remarkable performance in a wide range of riding situations. With its highly responsive 660cc single engine delivering strong torque right across the rev range, the MT-03 is ready to deliver instant excitement at any rpm.
In the city this radically styled big single is one of the quickest and most rewarding ways to get from A to B. And out in the twisties this new super-agile high-torque roadster-motard has the potential to pack in more action per kilometre than just about any other machine.
The MT-03 has been desinged for super-agile handling and high torque output. And one of the keys to its supreme road manners is a forward mass design which places engine and chassis components ahead of the bike's midway point.
This forward mass theme is accentuated by the Supermoto-style forward riding position in which the rider sits closer to the handlebars than on conventional big singles, to achieve an idealised weight distribution and enhanced handling agility.
The high specification and sophisticated styling of the bike's component parts are comparable to those of class-leading roadsters, and this emphasis on Yamaha's art of engineering underlines the bike's sporty character and unique appeal.
For example, the underseat exhaust system features megaphone-shaped muffler ends which express the concept of pulse, sound and torque, while accentuating the MT-03's unique style and character.
ENGINE
High-torque XT660-based engine
Powering the new MT-03 is a high torque 660cc engine that is based closely on the highly-acclaimed XT660 powerplant. With its high levels of low to mid-range torque, this reliable, liquid-cooled engine has already established a strong reputation with XT660R, X and Z model Ténéré owners.
Large capacity air box
Big single cylinder engines need a large capacity air cleaner box, and the MT-03 is equipped with a massive 5.9 litre system. This easily accessible air box draws air from the machine's right side, and runs with a cassette-type filter for ease of maintenance.
To complement the intake design – and following intensive test riding in varied conditions – Yamaha's engineers have optimised the fuel injection calibration in order to obtain strong torque in the low to mid-speed range.
Separate aluminium die-cast oil tank
To ensure better concentration of mass around the machine's centre of gravity, the MT-03 is equipped with a separate low slung aluminium die-cast oil tank, and its deep design ensures a stable oil supply to the 660cc engine.
Compact two-into-one exhaust
• 15-47 final drive ratio makes the most out of the torque rich engine
• Modified fuel injection characteristics
• Large capacity 5.9 litre air cleaner box
• Compact mono chamber exhaust system
• Dry sump lubrication with separate aluminium die-cast oil tank
• Single catalyser
CHASSIS
Tubular steel diamond truss-type frame
The MT-03's compact and minimalist frame is manufactured from high tensile steel tubing, and has been designed to give optimal rigidity for responsive handling performance and excellent rider feedback.
This extremely strong design utilises the 660cc engine as a stressed member, and features a right side high tensile steel tension bar which counteracts the additional forces generated by the new asymmetrical lateral rear suspension layout.
Lateral rear suspension system
The MT-03 is equipped with the same type of lateral rear suspension system that was first seen on the MT-01 concept bike. This distinctive design – in which the shock is mounted almost horizontally on the right side of the bike close to the engine – offers a number of important benefits.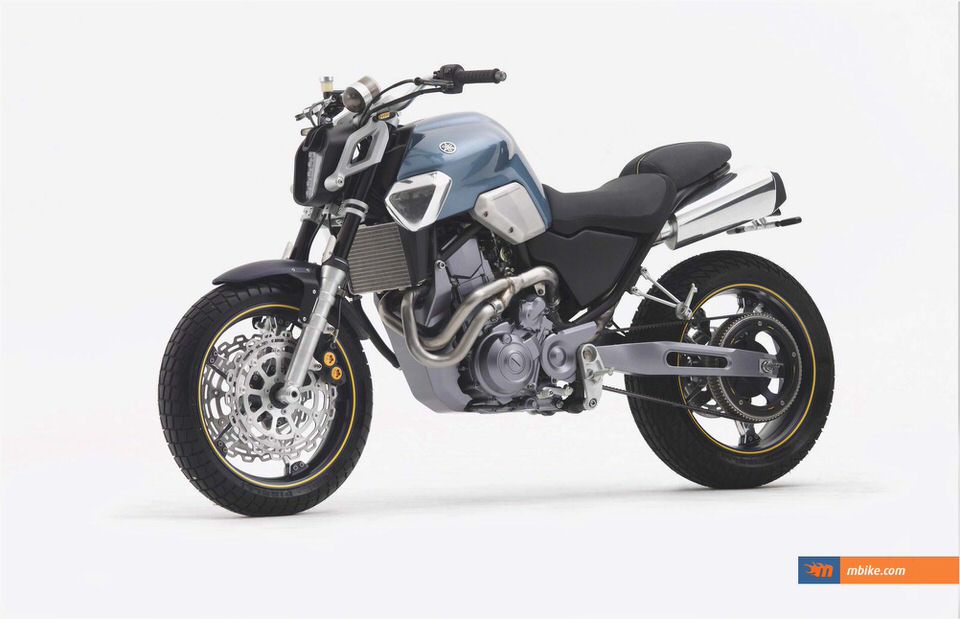 Firstly, by moving the shock absorber to this side-mounted position, the MT-03's chassis can be made much slimmer around the mid-section – which is normally taken up by the shock and linkage.
Secondly, locating the rear shock close to the engine helps to concentrate the machine's mass around the centre of gravity, which enhances handling agility.
One-piece cast swingarm
This beautifully-styled one-piece cast aluminium swingarm incorporates a relay arm that projects forward of the pivot point, where it connects with the base of the shock.
Giving 120mm of rear wheel travel, the highly rigid one-piece casting pivots on the outside of the frame, and the whole design underlines the MT-03's radical looks and innovative engineering.
Idealised geometry and 52% front wheel weight distribution
The agile handlign goal has been acieved by building an all-new chassis with a compact wheelbase of 1420 mm, combined with 26 degrees caster and 97mm of trail.
These figures indicate high manoeuvrability– but add a 52% front wheel weight distribution to the formula and witness outstanding agility for maximum riding enjoyment.
High rigidity 43mm front forks
The MT-03's front forks are equipped with flex-resistant 43mm inner tubes that ensures optimal fork rigidity for precision turning.
15-litre nylon moulded fuel tank
Yamaha's engineers specified the nylon rotation moulding system to manufacture this fuel tank because it offers greater freedom in creating dynamic shapes. With a capacity of 15 litres, this MT-03's uniquely-styled fuel tank gives a range of around 300km, and its concentrated mass-forward design helps to achieve the 52% front wheel weight distribution.
New designed 5-spoke 17-inch wheels
The MT-03 runs with 5-spoke 17-inch wheels whose low weight ensures that the front and rear suspension is able to work efficiently and effectively. At the front a 120/70-17 tyre grips the road, while an extra-wide 160/60-17 rear tyre delivers high levels of traction.
Dual 298mm front discs with 2-piston calipers
Powerful and progressive FZ6-type dual 298mm front discs with floating twin piston calipers indicates high spec for a big single. And combined with the large-diameter 245mm disc at the rear, this new bike delivers remarkable stopping power.
CHASSIS TECHNICAL HIGHLIGHTS
• Tubular steel diamond truss-type frame with short wheelbase, 97mm trail, 26 degree caster angle and 52% front wheel weight distribution for agile handling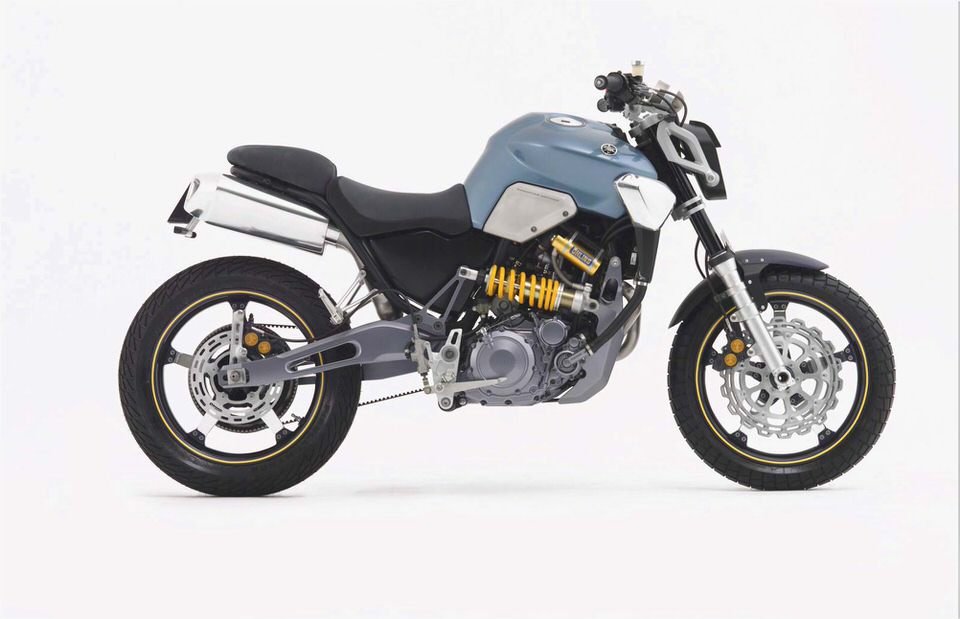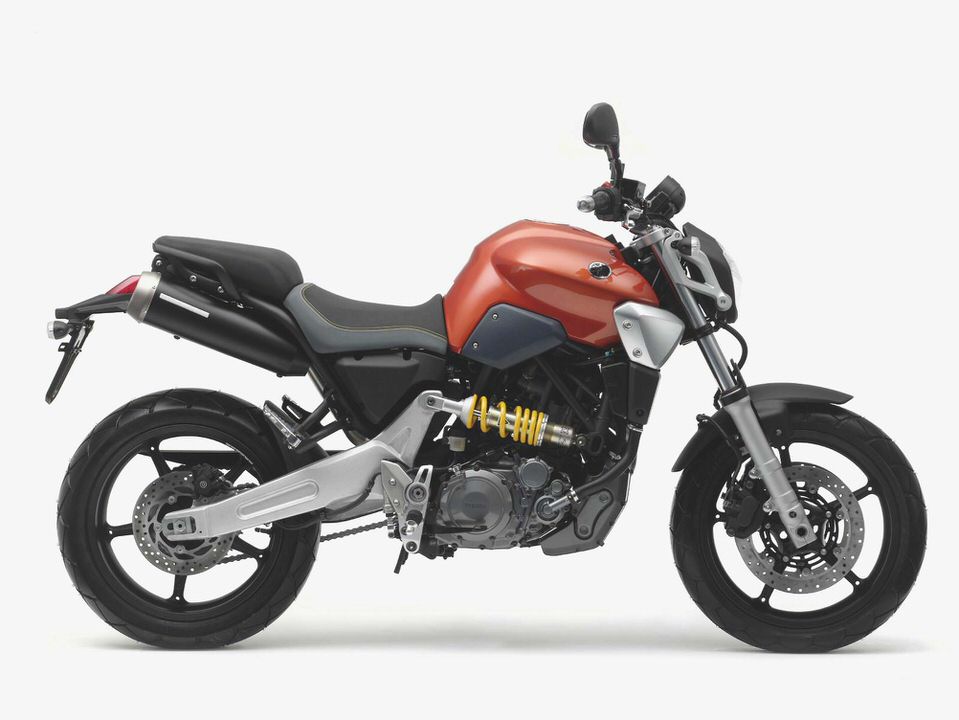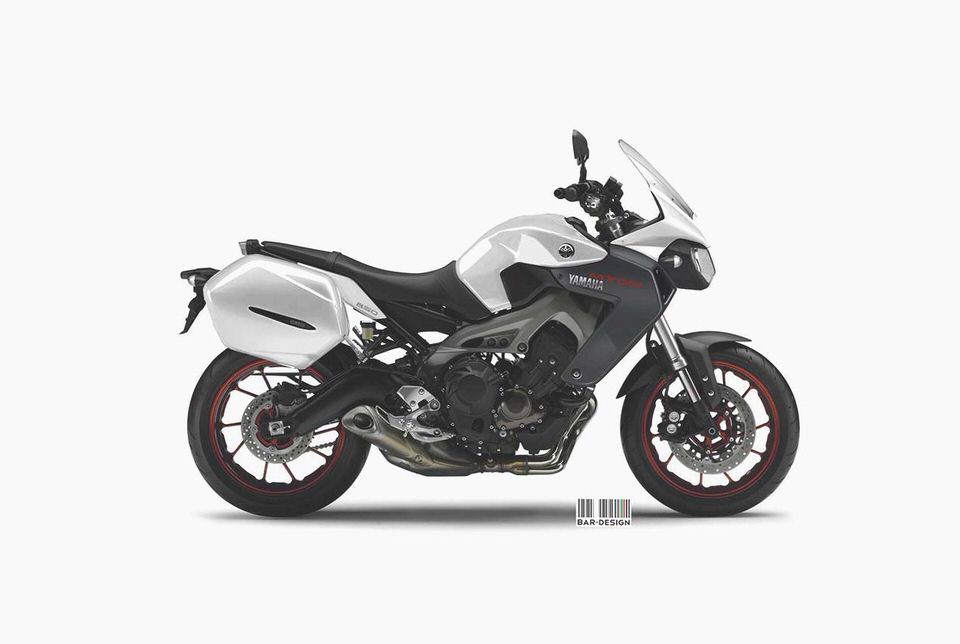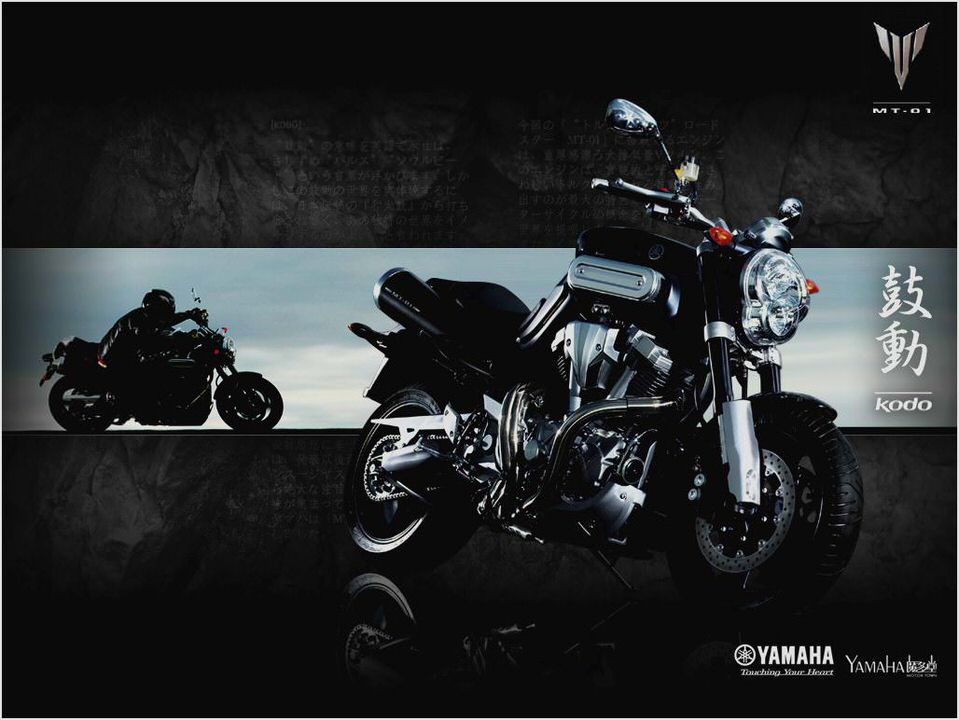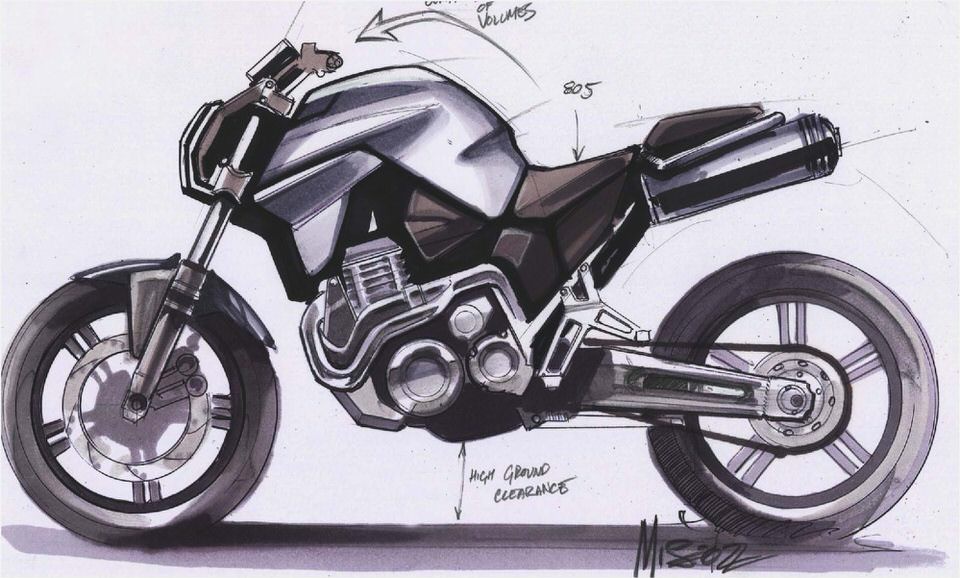 Yamaha X-MAX 250 Sport 2011 Scooters Mopeds
Yamaha C3 Motor Scooter Guide
Yamaha YB125 SP Commuter Motorcycle Launched In China
Yamaha Majesty 400 Scooter News and Reviews Scootersales
Yamaha XV 750 Virago – Bikes Details Video – Motorcycles