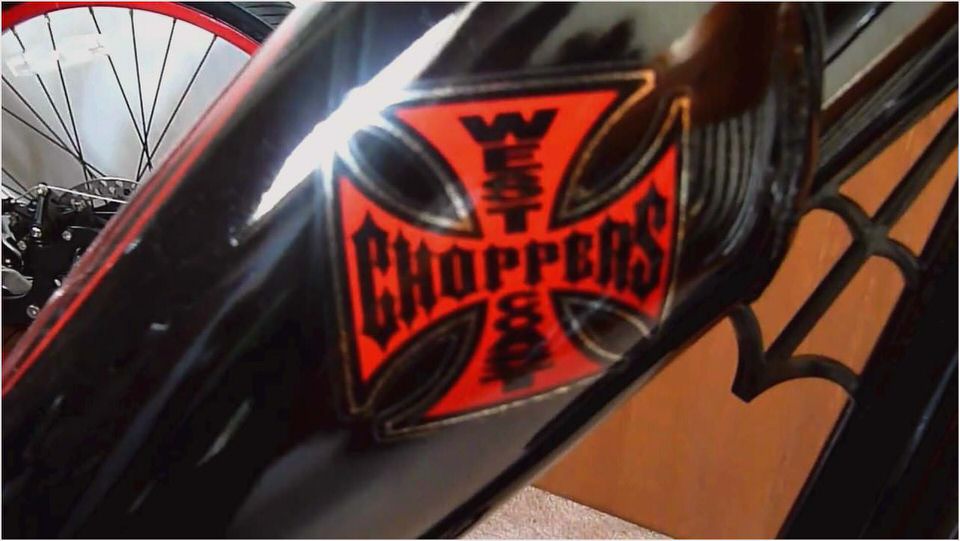 Of Tank Girl, Pete Pepe's CFL, and Craig Fraser.
Before you accuse me of hipsterism, please, bear with me. I promise you there's a connection to all this.
Here we are folks, the cover of Issue #1, May '91 of Tank Girl – from the collaborative efforts of wordsmith Alan Martin, and artwork by Jamie Hewlett. Tank Girl had a pretty good following then, and still has a large cult following today.
Lori Petti portraying Rebecca Buck (aka Tank Girl) in the movie version of the comic, circa '95. The movie was a giant flop. Seriously, Miley Cyrus recently said she wants to re-make Tank Girl , as a big-budget movie this time. , and play the lead. Oh, brother. I would kinda like to see her wearing the tit missiles, though.
I wonder if Miley knows that there's an authorized line of Tank Girl dildos? There are!
. and here's a variant on the Tank Girl, as depicted by custom painter/pinstriper/airbrush artist Craig Fraser, on the gas tank of Pete Pepe's WCC-built CFL. Ironic that Tank Girl became the inspiration for the tank girl art on Pepe's CFL. Double entendre', anybody?
One of my Top 5 most favorite WCC CFL's of all time, is Pete Pepe's CFL Wasp. The wasp is in reference to the style of the gas tank Pete's bike has. You may also recognize the Wasp as being the same style of tank Jesse's Chongo Blanco CFL has, too.
Not too many of these shop-built tanks out there.
This is the same bike that Giuseppe Roncen (then the Editor of Freeway Magazine ) rode from Long Beach to Sturgis in Jesse's Motorcycle Mania II. I remember Giuseppe telling me in Sturgis back then, that the Perse front end was locking up (not WCC's fault), and in effect, he rode 1,400 mi. with rigid front and rear suspension. He was sore in more ways than one!
You've probably seen this flat black CFL referred to as just Pete Pepe's, and not known much more. Here's a little blurb I found online on the man:
PETE PEPE (Creator/Executive Producer)
Pete Pepe is a producer, writer, animator and conceptual artist. As an animator, Pepe's artistic talents can be seen in the Disney Feature movies Hercules, Tarzan, The Emperor's New Groove, Atlantis, Treasure Planet, Home on the Range and Fantasia 2000, for which Pete received a 2000 ASIFA-HOLLYWOOD ANNIE AWARD — CERTIFICATE OF HONOR for his contributions to the film.
Following Disney, Pete became a conceptual designer. He developed and designed the original concept vehicles for the pilot episodes of The Discovery Channel's Monster Garage.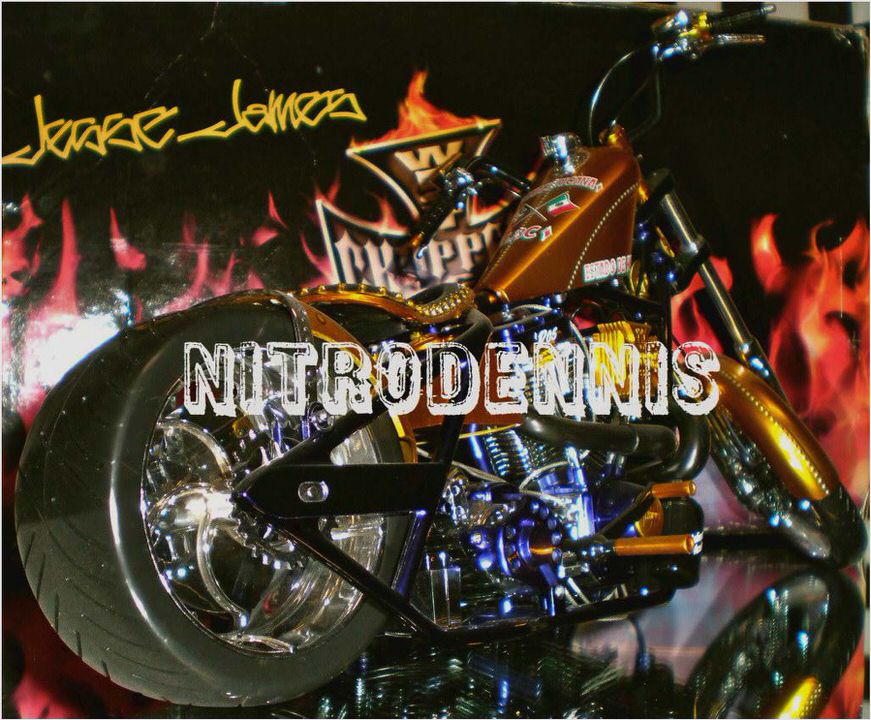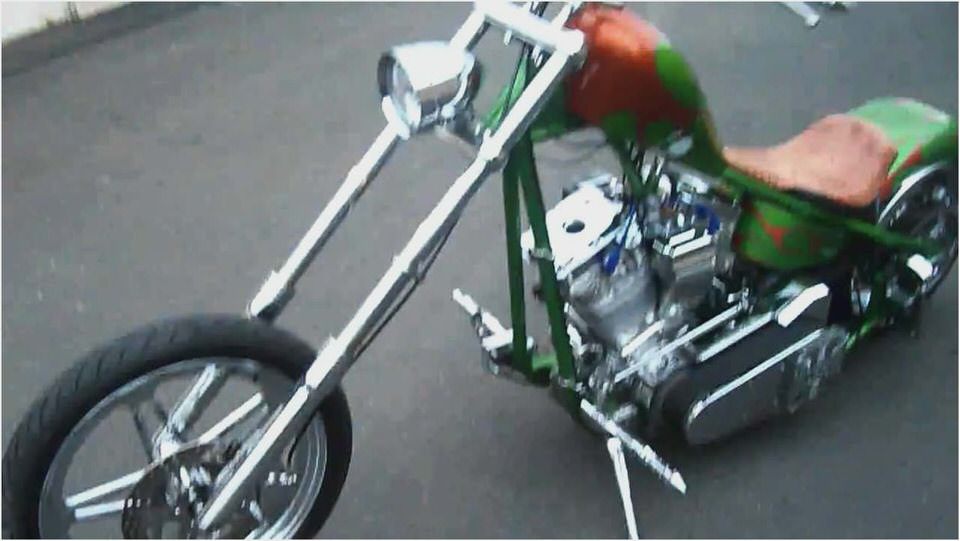 He has also been designing for the world famous Jesse James West Coast Choppers. He has designed a variety of custom gas tanks and wheels for high profile customers like Shaquille O'Neal, professional wrestler Goldberg, Camel Cigarettes and Jesse James himself.
Luckman's Scanner and computer tower, paint by Craig Fraser.
Here's an interesting sidebar. Craig Fraser was also one of the copy editors on the book Pinstriping Masters-Techniques,Tricks, and Special F/X for Laying Down the Line, on Nikko Press, and did the introduction page to the book as well. The book is available on Amazon.com if you wish to check it out.
There's a section in there on Craig Fraser doing a step-bystep large freehand pinstriped mural, and an assortment of his work is also featured in the same section.
One of the photos (printed backwards, I might add) depicts a computer tower, and a scanner that says Luckman. Just as Jim Morrison was Mr. Mojo Risin, not a lot of people know that Frankie Luckman or Frank Luckman was/are Jesse James aliases.
Several of the bikes that have come out of WCC have been attributed to being owned by Frankie or Frank Luckman. Matter of fact, the first Email I got from Jesse was from frankieluckman@.
I remember seeing these computer pieces sitting on a work table on a trip to Jesse's penthouse in Downtown Long Beach in '01, which is the location the above photo must have been taken at. The table in the photo that the pieces are sitting on I believe (and somebody can correct me if I'm wrong) was a Jimmy C piece. I remember thinking How cool would it be to work on this computer!.
The whole place was full of original Kustom Kulture works like the above – from original Pizz paintings and Dan Barnett life- sized door art, to Jay Hodge sculpted surfboards – I didn't know where to look next!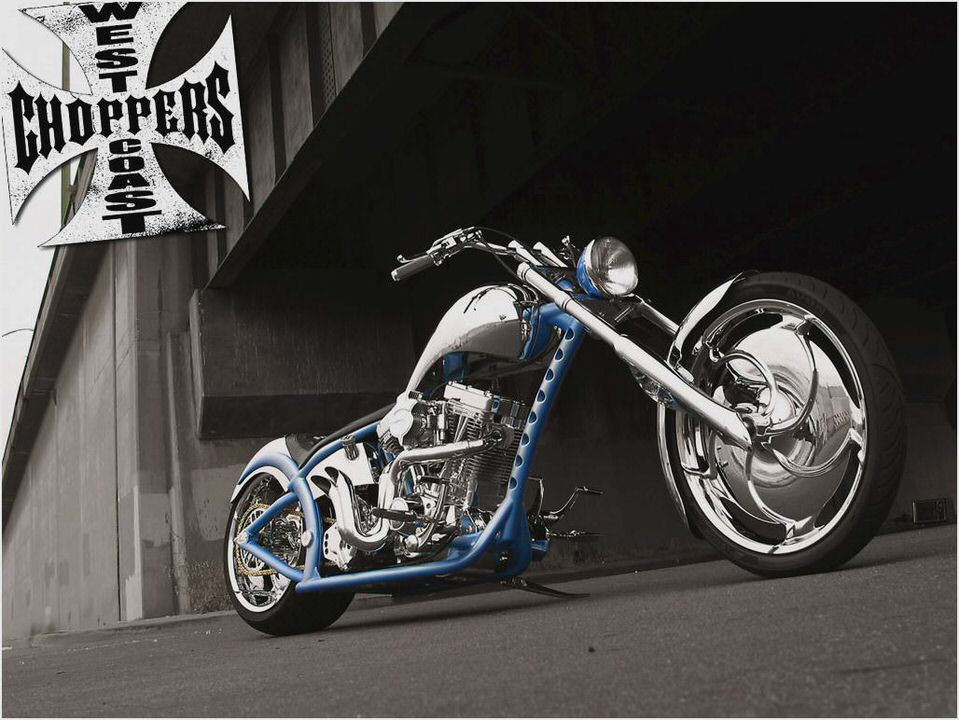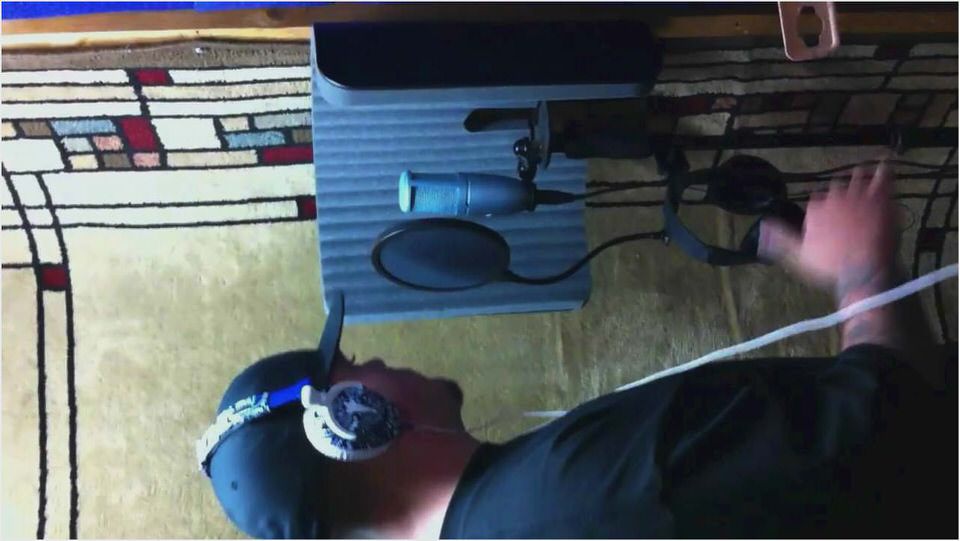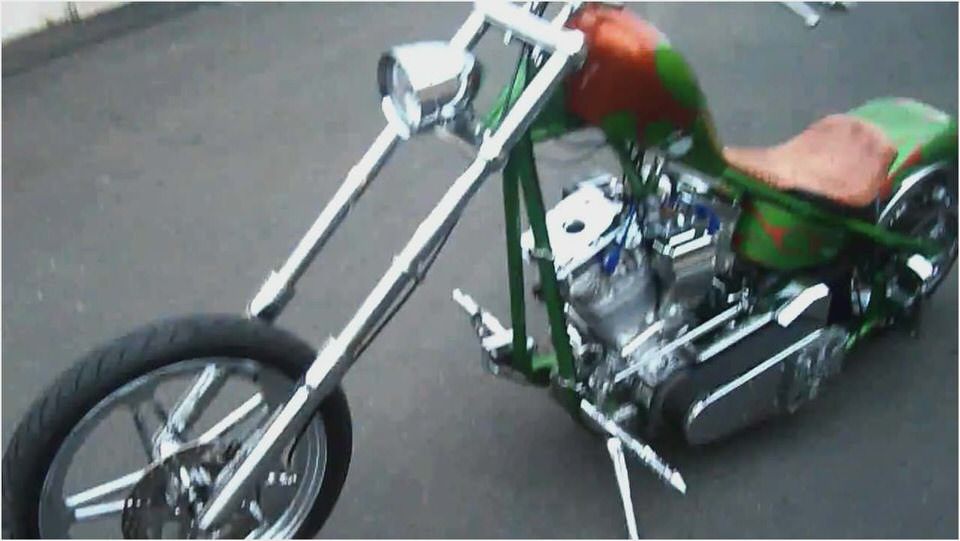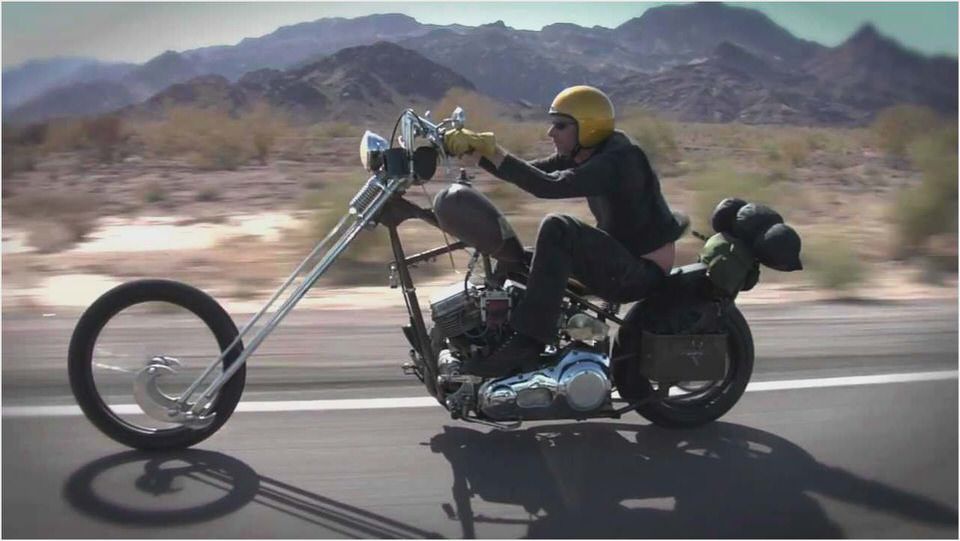 Painting By Numbers by Steve Kelly Photography stephen berner's 45dgree
2005 CFL Motorcycle Street Chopper
Exclusive: Jesse James Is Relaunching West Coast Choppers. at Cyril Huze…
More Articles On Victory Hot Talk Hot Bike
West Coast Chopper Sturgis Special Kustoms and Choppers Magazine