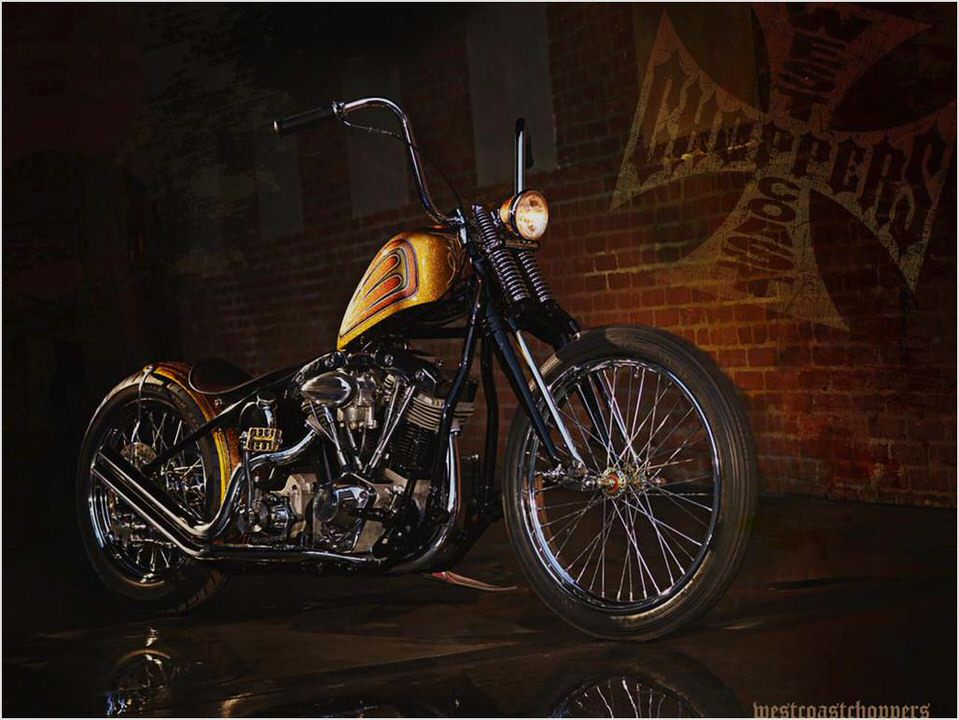 Painting By Numbers by Steve Kelly Photography
Many people are surprised when they discover that this speed icon Suzuki Hayabusa street bike, has been built by legendary American custom bike builder and painter Dave Perewitz; but they really shouldn't be, as it only shows that Dave has his finger on the pulse of what is new and happening in today's custom bike world.  Plus, in such dire economic times, who would be dumb enough to turn away work just because it didn't come with a Milwaukee built V-Twin engine?
The 2008 1340cc Mk II Busa's are harder, faster and sweeter, straight out of the factory than the previous model, so what possesses owners to make them even faster still, or to customise them?  I'm guessing the same urge that makes a biker cut up his brand new Harley-Davidson to turn it into a chopper, the need for a little more speed than his friends and to show off!  Frank's Busa develops 197bhp and has a limit controlled top speed of 186mph, but anyone with a pocket full of cash can procure one of Suzuki's most savage motorcycles, and Frank likes his bikes to be unique.
Frank had his new Busa shipped straight from Suzuki to Dave Perewitz's Bridgewater Massachusetts custom emporium still bolted into the shipping case.  When it arrived at the glitzy new Perewitz facility, it was completely stripped by Dave's right hand man Kory.  Unlike other Perewitz custom bikes, this Busa is basically a bolt together custom, rather than a uniquely fabricated build, a paint it by numbers kind of build if you like?
  The hardest part is in choosing the right products to get a killer looking finished bike; and, in this case, a bike that would please Dave's customer.  Frank already has an impressive collection of motorcycles, (many of which were built by Dave Perwitz) I'm told he owns somewhere in the region of thirty or forty motorcycles at any one time, so this Busa had to be something special!
The major components for this build were procured from Myrtle West Customs and Tricky.  Myrtle West supplied the wide tyre swingarm, custom billet aluminium wheels, and jockey shaft kit, while Tricky's input came in the form of the innovative front and rear air ride suspension kits.  Frank's Busa has gained an 18-inch x 10.5-inch wide rear wheel that is shod in a mammoth 330 section Avon tyre, this in turn sits within a ten inch over, precision manufactured aluminium swingarm.
  Myrtle West produce these swingarms in a variety of over stock lengths, the shortest offered is eight inches over, and the longest is twenty inches over stock.  Frank's moderate length black anodised swingarm cost an eye popping $2,500, but as the old saying goes, 'you get what you pay for.'  And this was only one of a number of big ticket items: The rear air ride suspension kit comes complete with onboard compressor, wiring harness and chrome shock body but costs a little over $1,000.
  The front suspension allows for 2.5-inches of travel, and has stainless steel internal legs, a modular brake configuration and are offered in chrome or black anodising and run to a wallet busting $2.3k.  Black anodised Tricky forks were selected for Frank's Busa so that they matched up with the rear swingarm and a number of other black anodised parts fitted to the bike, like the drop height top triple tree.
Watching the bike being dropped to the ground from riding height is quite spectacular and only takes a split second, not that getting it back up is any the less impressive, as this only takes about four seconds!  For riding, the air suspension provides the ultimate ride, but it is the look on people's faces as you park your street bike that will sell these items to most bikers.
The fitment of such a large rear wheel and tyre requires a jockey shaft to be employed to line up the drive sprocket with the sprocket on the rear wheel.  This is no great problem as there are a great number of bolt on kits available on the market to take care of this aspect of the build.  In this instance, it is probably better to go with a tested and proven kit rather than to manufacture their own, that way they could be sure that it will stand up against the abuse thrown at it by the Busa's awesome power plant.
Reading through the parts list, I get the idea that money is no object, which is just as well, as a Perewitz paintjob is about as expensive as they come.  The Perewitz clan have painted the Busa bright candy orange over a gold metal flake base.  This has been topped with tribal inspired scalloped artwork and more skulls than you would find in a head-hunter's village in Borneo.
  Frank's Busa has been given a lightweight, all stainless steel, four into two into one megaphone exhaust system that weighs in at just 6.8 kilos, but added another $850 to the build cost.  A tiny, cut down billet chain guard had been added to the front left hand side of the swingarm, it is so small, it looks like it has been added more for decoration rather than functionality, that however can not be said of the Performance Machine front and rear brakes that are more than capable of hauling this hulk of a bike to a controlled stop.
After an all too brief road test, it would be easy for me to drape Frank's Busa in superlatives, especially as I wrote my notes at the side of the road immediately after dismounting while the testosterone still pulsed through my veins.  There can be few road riders who are able to keep the rev needle nagging at the limiter, flashing by at almost 200mph is a lot of fun, but boy is it tiring!
  When you first fire up the big lump and let it idle, you would never guess that the GSX-R technology was at work, were it not for the tacho needle, yes, it is that smooth! To give the Mk II Busa it's boost in engine size, (up from 1298cc), Suzuki have increased the stroke.
  This is a good thing for a number of reasons, firstly, it gives the road rider more torque, rather than increasing power and revs, and secondly, it allows Suzuki to retain the same barrel and head design, which equates to the engine staying the same width.  More GSX-R know how has been employed, including crankcase breather holes between the cylinders that equalise under skirt piston pressure.  The new engine also boasts titanium valves, low friction piston rings and Suzuki's faultless twin injector, twin throttle valve fuel injection system.
As for the basic look of the stock Busa that Frank started with, the Mk II Busa has retained the broad outline of the original, but as the head of Suzuki European styling Koji Yoshiura noted, if they had changed that, the new bike would no longer have been a Hayabusa!   Frank's, Perewitz Busa, is now anything but run-of-the-mill; it is a real head turner, just perfect for showing off and for doing controlled power slide burnouts… You will simply never tire of the sort of performance this bike meets out.
  It possesses churning, stomping power that is akin to an avalanche rolling down a mountain swamping everything in its path.  You can ride the bike again and again, day after day for years on end and it will still make you giggle like a naughty schoolboy.  Just watching how rapidly the speedo needle sweeps around the clock, how fast the horizon flickers briefly before it is suddenly behind you, how the screen blurs into a warped, sci-fi vision of hyperspace.
  It is just astonishing, and each and every time is as remarkable as the last.  The only other bike I have ridden that even comes close, was a similar looking bike that was powered by a Kawasaki ZZR1400, but the Busa is a more sophisticated expression of brute force, riding one is an extraordinary experience, offering the rider the ability to utterly destroy anything else on the road. It gives you the chance to travel faster than you ever thought possible, with a stupefying degree of control, and the opportunity to arrive at work each day with a smile on your face.
Feature written August 2008
2005 CFL Motorcycle Street Chopper
Exclusive: Jesse James Is Relaunching West Coast Choppers. at Cyril Huze…
More Articles On Victory Hot Talk Hot Bike
West Coast Chopper Sturgis Special Kustoms and Choppers Magazine
2011 El Diablo Run Hot Bike