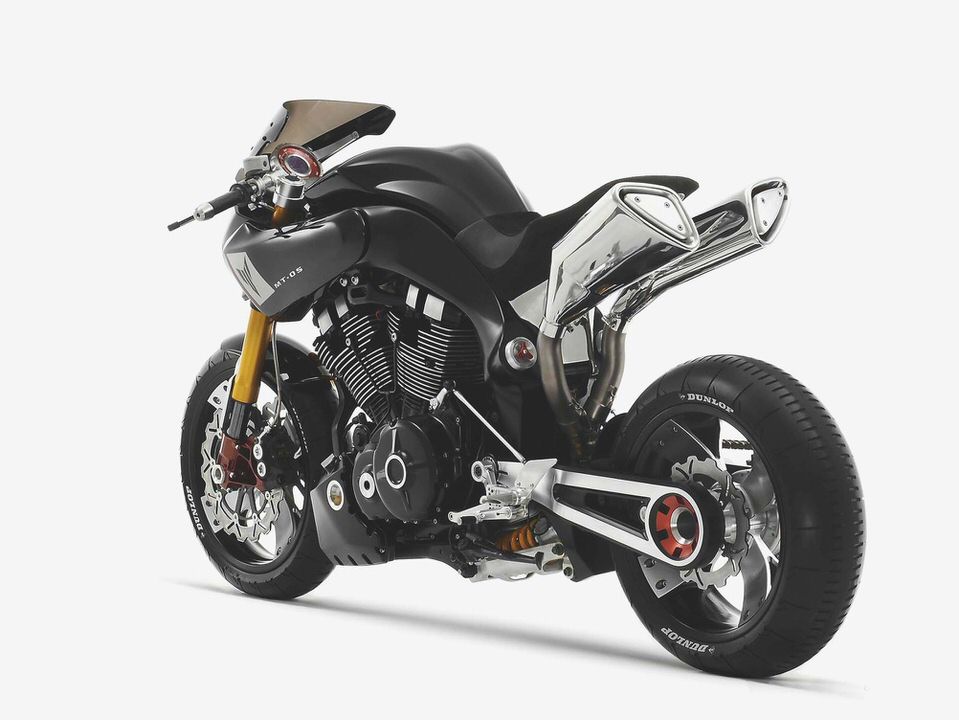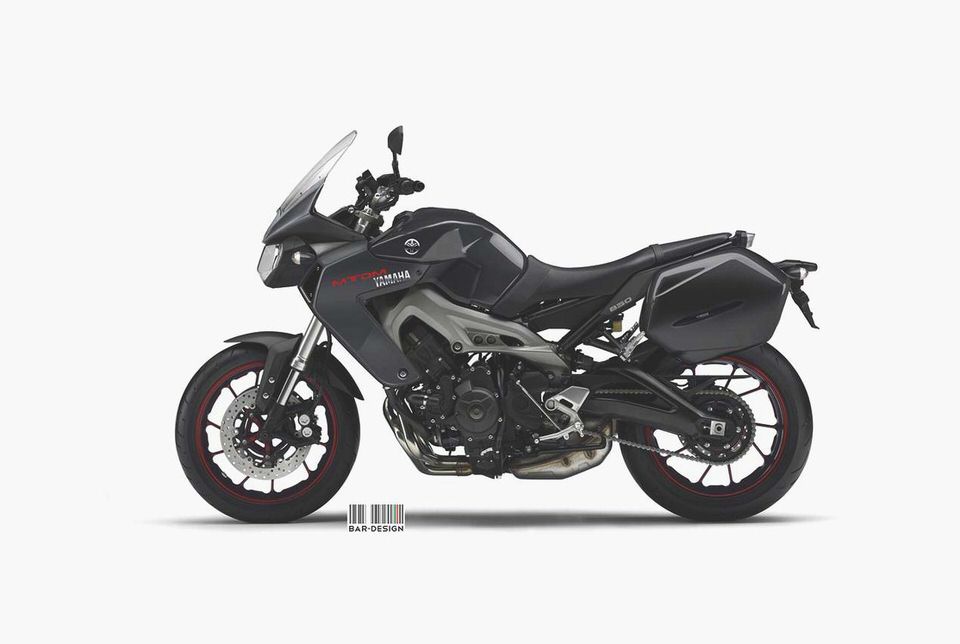 MT concept reappears in a big single Second wave MT series proposes a Roadster- Motard European model 2006 Yamaha Sports MT-03
Engine
1) Liquid-cooled single-cylinder 660cc engine accentuates sense of pulse
The engine is based on the acclaimed XT660R/X liquid-cooled, 4-stroke SOHC, single-cylinder 4-valve, 660cc fuel injection engine that has had its torque characteristics optimized. With its extremely short stroke, bore x stroke 100 mm x 84 mm, and compact combustion chamber, it delivers maximum torque at 5,250 rpm and maximum power output at 6,000 rpm.
To accommodate the big bore, each gear around the crank, main and drive shafts has been designed for optimal strength and size to ensure reliable performance. One characteristic of the design is the elimination of the kick axis to realize a compact crankcase that contributes to concentration of mass.
2) Optimized fuel injection calibration and large-capacity air cleaner
A new 5.9 liter large-capacity air cleaner box has been adopted to bring out the wide-range torque characteristics. Fitted on the right side of the machine, it realizes excellent intake efficiency and, at the same time, is one element that establishes the design presence of the machine.
Furthermore, fuel injection calibration has been optimized to bring out excellent torque characteristics in the low- to mid-speed range.
3) Aluminum oil tank contributes to mass concentration
A newly designed aluminum oil tank has been adopted to provide excellent oil cooling performance and mass concentration. It also contributes to optimization of the machine's front/rear weight distribution.
4) Mono-chamber up-slanted muffler adopted
In order to bring out a truly pulsating exhaust sound and good exhaust performance, an up-slanted mono-chamber muffler with dual-style pipe construction is adopted. The rear end is given a distinctive and attractive look.
A honeycomb catalyst is adopted inside the muffler; in combination with the fuel injection, it realizes environmental performance that clears European emission regulations (EU2) by a comfortable margin.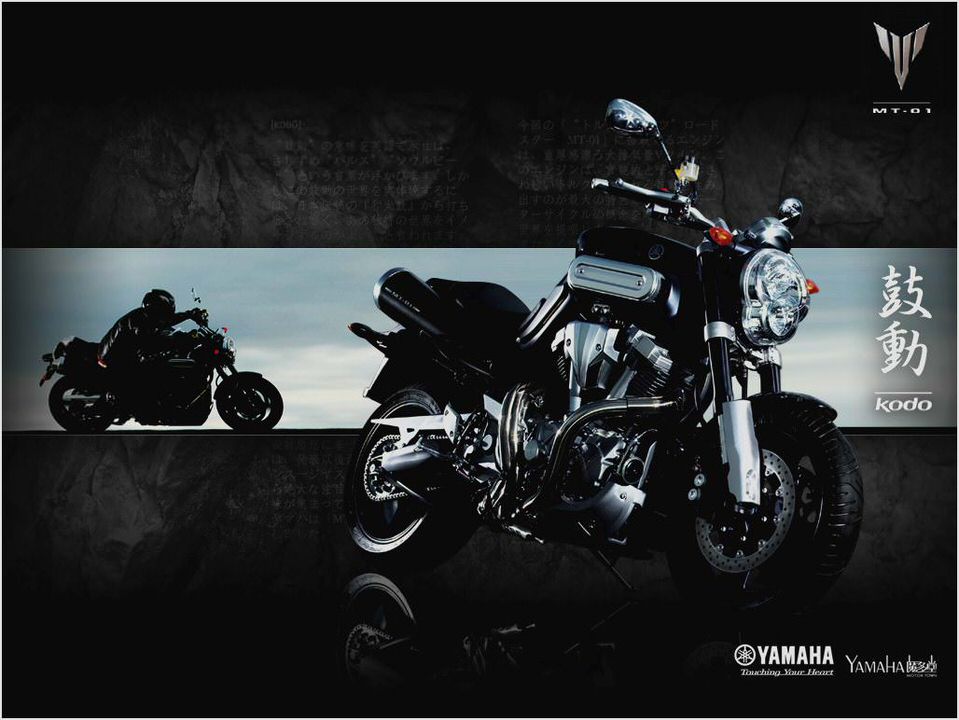 Chassis
1) Newly designed diamond frame adopted
A newly developed diamond frame has been adopted to realize a strong visual presence for the body as well as agile handling. The combined effect of optimized dimensions such as a wheelbase of 1,420 mm, a trail of 97 mm, caster at 26 degrees, and front-wheel weight distribution at 52% provide superb handling.
2) 43mm inner tube front fork and side-mounted rear cushion unit
The front suspension adopts 43mm inner tubes for a full 130 mm of wheel travel to ensure both sharp handling and an extremely comfortable ride. On the other hand, the rear cushion unit is mounted almost horizontally on the right side close to the engine, improving on efficient use of the space around the linkage and at the same time, furthering the concentration of machine mass. The combined effect with the one-piece cast rear arm delivers superb suspension performance, while being one more point that emphasizes the distinctive body styling.
3) Other characteristics
Other features adopted include: (1) newly designed 5-spoke, 17-inch wheels; (2) 298mm double-disk, two-caliper front brake and 245mm disk rear brake; (3) compact headlight placed near the front fork, concentrating mass forward while providing a unique look; (4) 15-liter plastic resin fuel tank and (5) wide-type handlebars.
Yamaha YZR-M1 – CycleChaos
2009 Yamaha XJ6 & XJ6 Diversion Review –
Yamaha Xvs 400 Service Manual Owners Guide Books
Tested: Yamaha Fazer8 ABS – Road Tests – Visordown
Yamaha Majesty 400 ABS manual, review