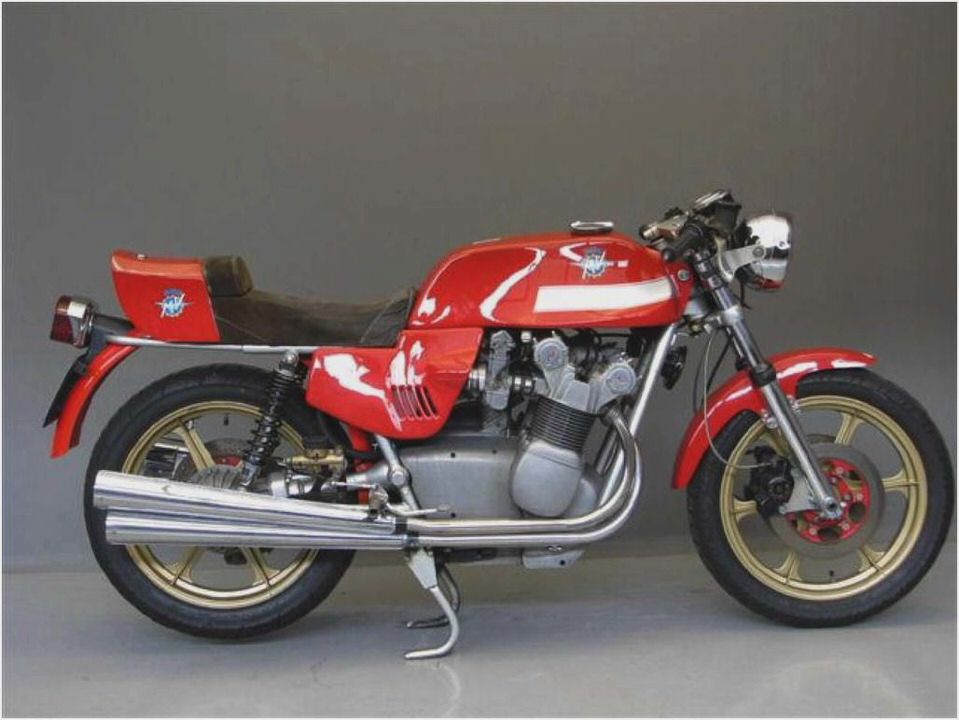 Test: MV Agusta F3 800
Best of both worlds
It had to happen, sooner or later. After the acclaim accorded to the punchier, torquier, 798cc long-stroke version of MV Agusta's 675cc three-cylinder F3 engine, which debuted at the end of last year in the 800 Brutale naked bike, the Italian company has now followed this up with an F3 800 sportsbike version. I had the chance to spend a full day riding the F3 800 around the Misano GP circuit in Italian summer sunshine.
After doing so, there's only one conclusion to be made: this new bike is truly the best of both worlds, combining the slim build, nimble handling and appetite for revs of a 600 Supersport, with the torque and rideability of a 1200cc V-twin.
To create it, MV's RD team has developed an up-rated version of the 800 Brutale motor, similarly obtained by increasing the stroke from its F3 675 sister bike's 45.9mm to 54.3mm, while the bore size remains unaltered at 79mm. This has increased engine performance by 20bhp to a peak of 148bhp/108.8kW at 13,000rpm, with maximum torque of 88Nm delivered at 10,600rpm, a 10% step up from the 800 Brutale's 81Nm produced 2000 revs lower.
The revlimit has been reduced to 13,500rpm from the F3 675's 15,000rpm redline, but in weighing exactly the same at 173kg dry, it results in a huge step up in the power-to-weight ratio for the F3 800 that for sure allows MV's latest and greatest to compete on overall performance terms with bigger-engined, more potent, but heavier and less agile, one-litre superbikes. It also gets the slipper clutch that's missing from the F3 675, and MV claims a homologated top speed of 269km/h for the new bike.
MV has fitted the same cylinder head as the F3 675, with titanium valves all round (the 800 Brutale has steel valves), while the three 50mm Mikuni throttle bodies each now carry twin injectors, same as on the smaller F3. The Eldor ECU has been completely remapped and also has a new software strategy, which results in a more connected, smoother throttle response, especially on initial pickup from a closed throttle, where the F3 675 this will be retro-fitted to had a more abrupt response.
I immediately noticed this riding the F3 800 at Misano, where, in any of the sequence of slow corners in the first part of the circuit, there was definitely a stronger drive than on the smaller F3, but paradoxically delivered more smoothly when I got back on the throttle again on the exit of a turn. You realise almost at once on this bike how much smoother the throttle action is, how much more connected it is to the engine.
In the past, all MV triples had a little delay between the two, and then when it did respond, it did so more abruptly. Together with the noticeably improved torque, this makes the F3 800 much more rideable.
But that's not all — thanks to the much torquier, wider spread of power, you're not changing gear as often as on MV's smaller triple, whose narrower power band means you must work the gearbox harder to keep it revving higher, for optimum performance. The new MV pulls really strongly from 7000rpm upwards, where there's already 72Nm of torque available, so at just half way to redline you're already coming right up onto the fat part of the curve.
It's a really delightful, forgiving engine that'll readily lift the front wheel in a power wheelie, especially if you short-shift around 12,000rpm, putting you right back in the fat part of the torque curve as you gas it wide open in the next gear higher. Fun, fun, fun!
It's downright meaty for a middleweight triple, delivering considerably enhanced performance, and enjoyment, over the 675 — and to the sound of an even more glorious background soundtrack, with a deeper, gruffer exhaust note over the smaller F3, enhanced by the intake noise when you're on board. It delivers genuinely impressive acceleration, but also improved rideability on part throttle — which is bound to make it a great real-world road bike.
The Eldor ECU has the same electronic rider aids as on the other MV triples, with three preset engine modes — sport, normal, rain — plus a fourth Custom map, eight-stage traction control, and full ride-by-wire technology. It was noticeable that even with the 10% extra torque on tap, on the F3 800 I could get away with using level 1 TC (as in, least intervention), so as not to sacrifice any of that sparkling acceleration, yet with the rear Pirelli still hooking up well out of the several slow turns. MV and Eldor have dialled in the electronics really well — and it's a credit to the Italian electronics company, whose first motorcycle engine management system this is, that it's learnt so much in such a short time.
"Eldor and MV Agusta are learning together," says MV's American F3/F4 platform director, Brian Gillen. "But I've got to admit one really important feature of this is that we were aware that in the beginning we didn't know everything. So we've created the system in such a way that we can immediately make every new engine map available to all of our customers through our dealer network. So as soon as we develop a new map, we immediately make it available to all our existing customers.
We have a window on our website where all our customers can find the date of the latest available map for their specific model, and we ask them if they haven't been to the dealer since that last update, to visit them to get the latest map available downloaded free of charge into the ECU. That way, they can be sure they have the latest spec electronics in their bike, irrespective of when it was built."
The F3 800 uses the same dashboard instrument as the other MV triples, a small, compact triumph of design over practicality, which is overly cluttered and downright hard to read — especially at the increased speeds of which this new bike is capable. Only the gear-selected readout parked in the far left corner is instantly legible at any kind of speed, and that's very welcome because of the torquey nature of this up-rated engine, which will sometimes cause you to lose track of which gear you're in.
But the improvements on the F3 800 aren't restricted to the engine package. In addition to the fully-adjustable 43mm Marzocchi fork and Sachs piggyback monoshock being revalved to handle the bike's extra power, the new MV's chassis package that's otherwise identical to the F3 675's, is also now fitted with radially-mounted Brembo Monobloc one-piece front brake calipers, an upgrade from the two-piece Brembos that come standard on the F3 675 — although disc sizes are unchanged at 320mm up front, and 220mm on the rear.
This upgrade delivers absolutely outstanding stopping power on such a small, light bike, and I'm sure the Marzocchi fork's revalving included some steps to counter the massive weight transfer delivered when you squeeze the adjustable brake lever hard to slow down from high speed, and feel the rear wheel start to lift off the ground beneath you in the beginnings of a street-sweeping motion. In addition to the noticeable, and welcome, amount of engine braking MV has left dialed in to its slipper clutch settings, there's phenomenal bite from the front brake package, to the point where I'm not sure I'd like to ride this bike on a wet road surface.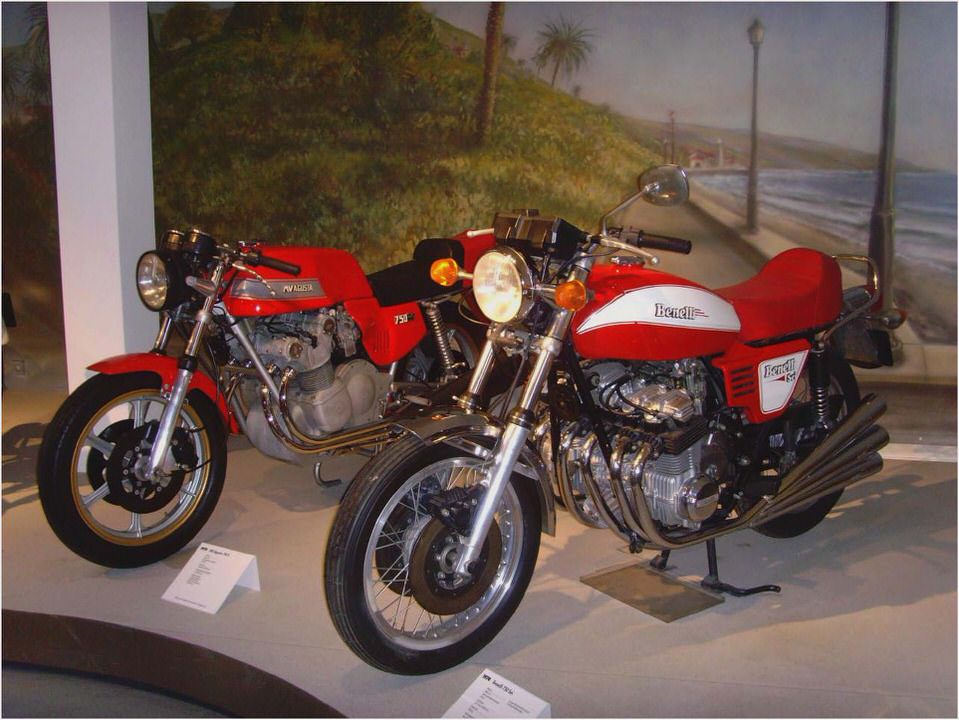 There, I think the very aggressive response from the Monobloc calipers, and the high-performance brake pads MV fits as standard, might cause problems for some riders — including more experienced ones. However, that thankfully wasn't an issue I had to contend with at sun-drenched Misano — but for sure the ABS MV is developing in conjunction with Bosch to be introduced later this year should be included as standard on this bike, thereby resolving this issue.
So, nestle aboard this small, slim motorcycle, resembling a 250GP bike with a relatively-low 805mm-high seat and you'll discover a rational riding position with plenty of space for a six-footer to tuck away behind the small screen surmounting the bike's trademark MV Agusta face, with its single distinctively-shaped headlamp. The payoff for the F3's lower, more compact overall build comes in the way it steers so quickly and easily, yet without betraying any sign of nervousness or instability in a turn.
The F3 800's handling is completely intuitive — you just have to think about changing direction, especially in a chicane, and it's gone and done it for you, practically on autopilot — perhaps as a benefit of the counter-rotating crank. The MV is so light-steering, it requires a conscious decision not to use too much effort in corner entry — just small amounts of steering input and body movement are enough to take you where you want to be.
The only major criticism I had of what is otherwise a true landmark bike in terms of sportsbike satisfaction, was the gear-change. It was evident the gear-change on the F3 800 is much heavier and stiffer than on the F3 675, with which it shares the same identical gearbox ratios. The reason isn't hard to find, as Brian Gillen admitted when pressed.
Faced with the task of harnessing the substantially-increased power and torque of the 800 motor, on this bike MV has undercut the gearbox cluster's engaging dogs — between three and five on each gear pinion, depending on the ratio — at an angle, in order to ensure they stay meshed under the extra force from the enhanced torque. But of course, what this does is make them harder to prise apart again via the selector forks when the time comes to change gear, resulting in that heavier shift action.
MV is working on a solution, but it's disappointing this problem wasn't picked up and sorted out during RD. Doubtless it's an inevitable spinoff from MV Agusta being a smaller company with reduced human and other development resources — but hopefully they'll soon fix what is the only real blemish on an otherwise exceptional motorcycle.
After such an enjoyable day riding the new MV Agusta F3 800 with its outstanding, frankly trendsetting, all-round performance, I have to ask myself two things. One, how on earth did Triumph allow itself to be beaten to the punch by its Italian rivals — the only other company in the world with a comparable three-cylinder engine — in developing and launching what, in terms of rider satisfaction and overall performance, may well be the ultimate real-world sportsbike?
Good as the new Daytona 675R undoubtedly is, the British company has had its 800cc triple motor in production for over two years in the Tiger 800 — so how did it pass up the chance to build this bike first, before MV? Especially without a larger-capacity superbike like the MV Agusta F4 in its model range? And secondly, does Yamaha have a similar such sportsbike model under development, powered by its new 850cc three-cylinder engine, that's just made its debut in the MT-09?
I think we all know the answer to that, don't we. Like I said, the new MV Agusta F3 800 is quite definitely a trendsetter…
MV Agusta F3 800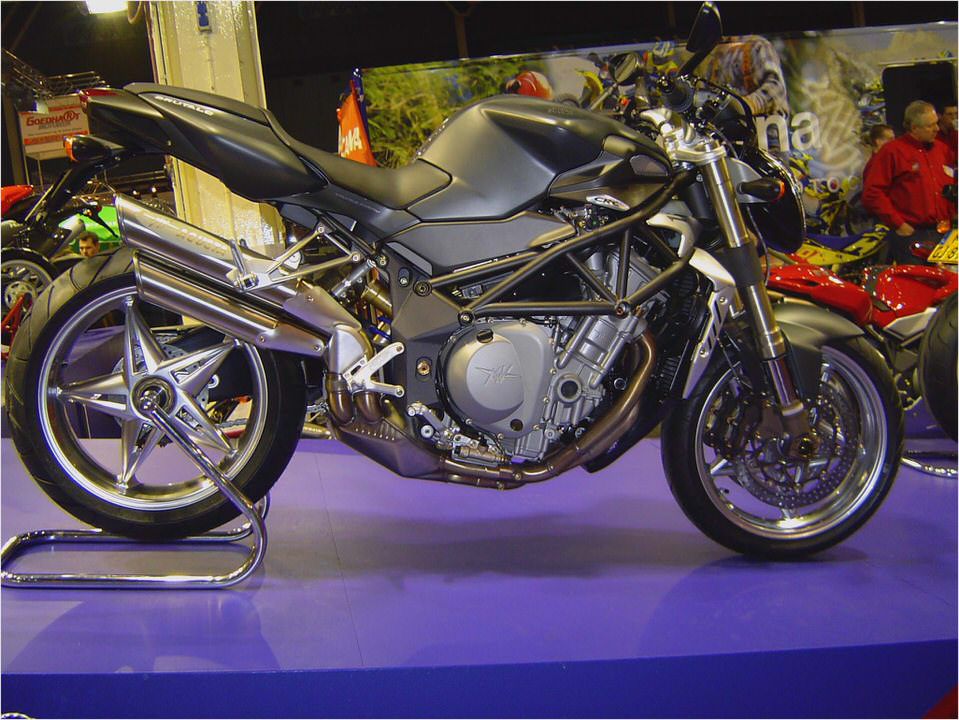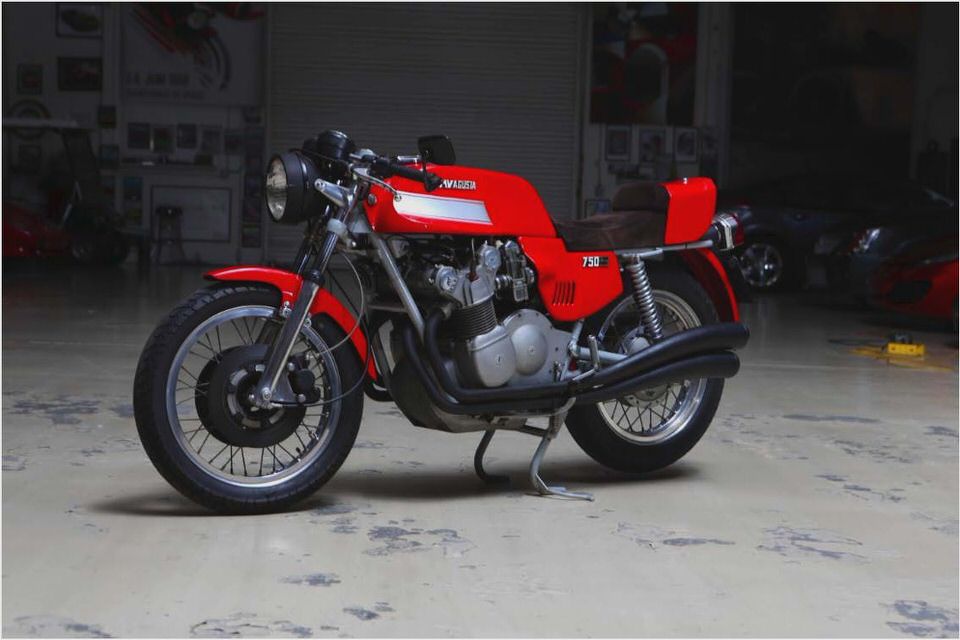 MV Agusta F3 – CarMag.co.za
MV Agusta F4 Ago – Motorcycle news, reviews & riding tips – bikesales.com.au
2010 MV Agusta F4 1000 test at Misano
2012 MV Agusta F3 – Brutale 675 Unveiled- EICMA 2011 Milan Motorcycle Show
2008 MV Agusta F4CC Claudio Castiglioni Motortrend