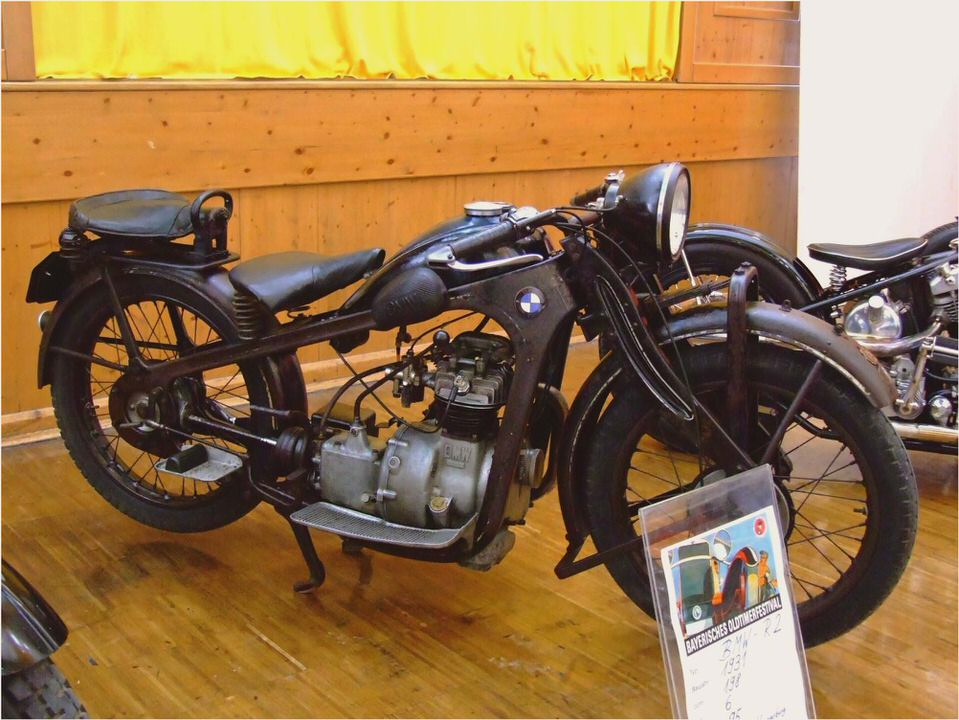 Related Content
Petersen Automotive Museum Fourth Annual Swap Meet
The fourth annual Petersen Museum swap meet and garage sale will take place Saturday December 1, 201.
Ken Peters' 1973 Norton 850 Commando
Firing up Ken Peters' 1973 Norton 850 Commando after installing a Tri-Spark electronic ignition syst.
Max BMW's New 1975 BMW R90S
Max BMW is planning to build a vintage BMW R90S from new parts ordered directly from BMW.
Rally Rambles
Looking back, high summer equates to rally season. Whether you ride a Vespa or a Ducati, there will.
Keeping any classic machine on the road is a combination of who you know and what you know, and this is especially true in the classic BMW motorcycle market. Shops specializing in classic BMW motorcycles are few and far between, so networking can be critical. To learn more about these bikes and the hobby, we turned to four enthusiasts with a great deal of expertise and experience in this field: Peter Nettesheim, Mac Kirkpatrick, Kevin Brooks and Darryl Richman.
What are the most collectible BMW models?
Our experts all agree that the earliest models (think pre-World War II) are the most collectible. However, because so few early Beemers are left, especially in the U.S. they are increasingly expensive. "Ask a veteran BMW collector about the most collectible early BMWs," Nettesheim says, "and he might answer the 1960-1969 BMW R69S models. This is probably because most collectors have no experience with the bikes from the early 1920s, and don't even consider them."
As for the highest values paid for classic Beemers, Nettesheim notes that examples of the 1923-1926 BMW R32 have recently sold for $80,000 to $130,000, and a 1926 BMW R39 has sold for more than $50,000. He also says that other models from the 1920s, such as the R42, R47, R52 and R62, can bring $40,000 and up.
"For the 1950-1954 plunger twins," he adds, "prices range from about $8,000 to $18,000. And 1955-1969 Earles fork models have been bringing $4,000-$20,000, depending upon model and condition."
Why collect classic BMW motorcycles? "It's varied," Nettesheim says, "but one underlying reason surfaces regularly, and that is the attraction to quality machinery. A BMW is typically perceived as a machine of the highest quality. It is the most significant reason by far that I collect BMW motorcycles."
Mac Kirkpatrick is also an avid collector. He lives in Pennsylvania and, like Nettesheim, has a personal BMW museum. "I think the BMW R90S is the most collectible, hands down. I am sure there are other BMW models that are rarer, and therefore more desirable, but practically speaking they cannot be more collectible as there are so few," Kirkpatrick says.
"The BMW R90S is remembered by many riders from their youth. They could not afford it then, but now that they can, they seek to own one as they remember it fondly. Enough were made and parts are available, so owning the bike makes sense," he says.
It was the first BMW with disc brakes, it had that smoked color, a 900cc engine, Del'Orto carburetors, a five-speed, bodywork and a seat cowling. And it won the first Superbike race at Daytona. It was a 'first' in many ways." Kirkpatrick's next choice is the BMW R100RS. "Again, it is practical to keep on the road from a parts availability standpoint.
"I also like the R68, but that is a very rare bike. Many will say the R69S is the next most desirable BMW, and maybe they are correct. I saw where a beautifully restored R50 and another R-bike went at auction in Las Vegas for something like $18,000.
And I know of one immaculate R90S that recently went on eBay for $19,000. That speaks to the desirability of BMWs generally, which 15 years ago was not the case."
But why collect BMWs rather than other brands? "I used to like some British stuff myself, but the reliability and. I don't know. the 'toughness' and the practicality that BMWs present appeals to me. I like the quiet 'get-r-done' engine, enclosed drivetrain and the longevity, but the colors are a sure appeal," Kirkpatrick says.
Kevin Brooks. who restores BMWs, says, "Personally, I prefer the R69S. My wife and I log 12,000 to 15,000 miles annually; she on her Dover White 1965 R69S, while I am riding either my black 1968 R69S with Steib S501 sidecar or my Turf Green 1968 R69S. And we are not alone in our affection and enthusiasm for these fine old machines; many consider the 1950s and 1960s BMW twins to be the most rideable classic machines of all time.
Got a little trip you'd like to take, say 10-12 days and 2,500 to 3,000 miles? No problem."
Other considerations
Darryl Richman lives in California and restores old Beemers. "There are different eras of bikes, and you have to put yourself in touch with the right vendors and service people according to era," Richman says. "While Craig 'Vech' Vechorik has significant experience working on prewar bikes, and both he and Mark Huggett have parts for them, you still probably have to turn to European vendors when you really get into such a project. One of the difficulties in going to a European vendor is that most of them only speak their native tongue — you'll need to learn some German.
"Another problem is money. In Germany, it's expensive and somewhat difficult to get a merchant account to accept credit cards. On the other hand, interbank wire transfers within Germany are free, and nearly so within the EU. The Germans are used to sending out parts, and then waiting for the money (or the parts) to come back.
Add to that the expense of sending a wire from the U.S. (my bank charges me $50), currency conversion and the fact that most bank branches don't know how to send a wire, and the whole experience can be mighty frustrating.
"I have friends in Germany who have Paypal accounts. I send money to them through Paypal, then they withdraw the money from Paypal, deposit it into their own accounts and transfer it for me to the vendor. It's extremely cumbersome."
Richman also recommends obtaining copies of the parts and owner's manuals (the parts books make ordering parts a lot easier), and a shop manual. "There's a Clymer manual for 1955-69 BMW bikes, which is quite helpful. In general terms, however, there are three books, all now sadly out of print, that show up on eBay and at used book stores, that can be really helpful in choosing a bike and determining completeness and correctness."
The books Richman alludes to include Bahnstormer, The Story of BMW Motorcycles by L.J.K. Setright, How to Restore Your BMW Motorcycle – Twins 1950-1969 by Roland Slabon (be careful when searching for this book: Motorbooks has issued a new edition by a different author which appears to be a step backwards) and the Illustrated BMW Motorcycle Buyer's Guide, 2nd Edition, by Roland Slabon and Stefan Knittel.
More recent books include Ian Falloon's The BMW Story , an excellent reference available through Motorcycle Classics . and Kevin Ash's BMW Motorcycles: The Evolution of Excellence.
I remember the moment I was first struck by the BMW brand. It was around 1969, and I was a college student in Michigan. One day, riding my Gilera 125cc four-stroke single past a farmhouse about five miles from home, I spied a beautiful black BMW R69US resting on the lawn. It had a bat-wing-style fairing and those rounded saddlebags, and because it carried a "For Sale" sign, I stopped.
Immediately, visions of crossing the country on this huge machine wafted through my brain — I wanted that bike so badly I would have sold my mother for it. Unfortunately, a new R69US sold for $1,648 back then, and when the farmer told me what he wanted for his late-model bike with optional touring equipment, well, it was not to be at that time. and my mother wouldn't have agreed to it, anyway. But the dream persisted.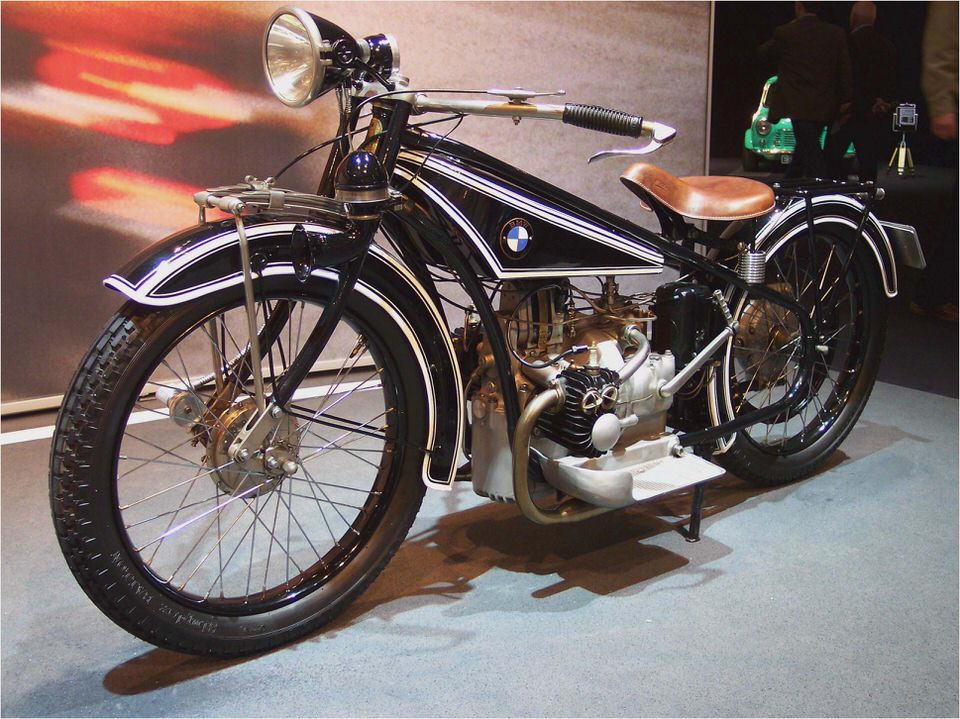 Making the dream
Kevin Brooks is the guy who makes those kinds of dreams come true. Working out of his one-man shop, Brooks Motor Works. in Olympia, Wash. Brooks rebuilds and restores classic BMWs, including the two R69Ss shown in the photo gallery.
These are no trailer queens: In October 2006, Brooks and his wife, Barbara, rode the bikes from Olympia to the Vintage BMW California Coast Campout and BBQ near Paso Robles and back!
Brooks does everything, including tune-ups, restorations and rebuilds, and specializes in restoring /2s, /3s and a few prewar bikes. "I'm doing a 1936 and a 1937 R5 right now, and did a 1939 R51 a few years ago," he says. "I've been working on them since the 1970s, and about eight years ago started doing it as a business." That business has been going very well. "I'm flabbergasted by the interest in these bikes. I get calls for them every week, and the two major BMW dealers in Washington send all their /6 inquiries to me."
What's the difference between a rebuild and a restoration? "For a rebuild I take the bike apart, repaint it, correct any faults, re-ring it, etc. but there is some latitude with regard to things like using the original nuts and bolts. For a restoration everything must be perfect. I put the bolts in a tumbler with a walnut media and clean them up.
The originals are cadmium plated, and for an international concourse level they must be correct. That's one of the details that determine a good restoration as opposed to a rebuild. When you're working on the bike, you have to tape the wrenches so they don't mar the bolts."
The price of a restoration depends on how original the bike is, and how many updates you want. For example, it's $200 for a set of spokes and $300 for a pair of rims. These kinds of details tend to add up quickly, and a rebuild can be $15,000 or $16,000.
Because he expects his bikes to be ridden, Brooks makes improvements from stock. "I start with detail improvements so the bike goes better, stops better, is more reliable and easier to maintain," he says. "What I strive to achieve in the rebuilding and modernization of these machines is absolute reliability coupled with an incremental improvement in engine performance, handling and braking. The trick is doing it without changing the classic, original look. But fortunately, I am not alone.
There are independent sources for everything from CDI ignition systems to lightened flywheels, improved braking materials and 12-volt halogen lights. By selecting carefully, we can update to the very latest technology in the critical areas of ignition systems, brakes and handling.
"The power output among the various models ranges from a low of 24hp in the early 500s to an adequate 42hp in the R69S. Personally, I prefer to make modifications to 'save' the power the engine makes rather than to try and 'hop-up' the engine. We do this by lightening the flywheel and some of the clutch components, which has the added advantage of improving the shifting.
The valve train can also be lightened slightly. All of this adds up to an engine that revs a little more quickly and is much smoother and more fun to ride."
I got a chance to ride Kevin's green R69S briefly at a rally, and was impressed with how well it worked. It kicks over easily and starts immediately, and despite having covered about 950 miles the previous few days the engine was clean and oil-tight.
In comparison with bikes of today, the R69S feels small; it's short, light and compact. With its sprung seat and reworked suspension (by Works Performance) it offers a very smooth ride — nothing like what I expected from a 1960s motorcycle. The four-speed transmission shifts with effort, but it shifts well.
Acceleration is relaxed by today's standards, but the 600cc engine offers good torque and is very smooth.
It all brings back to me the BMW I'd seen sitting in that farmer's yard some 40 years ago. With guys like Kevin Brooks and the network of parts and information that's sprung up, I could still live my dream.
For a complete listing of suggested reading material, vendor and club contacts, and more on collecting vintage BMWs, be sure to check out our Classic BMW Motorcycle Resource .
Read more about the motorcycles mentioned in this article:
Modern Vespa : 946 USA financing WOW!
2014 BMW M135i New and Used Car Reviews, Research & Automotive-Industry…
About the Zundapp Fool – The place for German Zundapp Motorcycle information
2000 BMW R1100R 2 z a r s . c o m
1977 BMW R80/7 – Part 1 – Classic Motorcycle Guide – RealClassic.co.uk