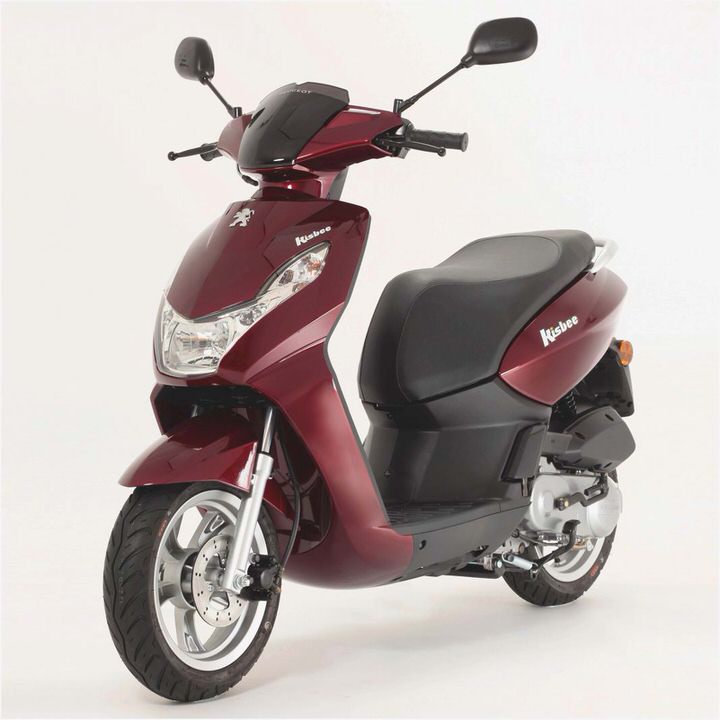 Peugeot Kisbee
The Kisbee 50 4-stroke: the new compact eco-smart scooter
In the wake of the Ludix, the V-Clic and the Vivacity, and in spite of the difficult economic climate, Peugeot has displayed remarkable commercial dynamism by adding to its range in the entry level compact scooter market with the Kisbee, a little scooter that gives you extraordinary value for money!
Since the arrival of the legendary STL in 1985, Peugeot has created a long, almost 25-year tradition of entry-level compact scooters. The Zenith, the Vivacity, the Ludix and the new Vivacity have followed on from each other to produce sales now worth 197,000 units and a 41% share of the 50cc market in Europe.
In spite of a market which has seen an explosion in competition since 2004 and a change in its distribution system, Peugeot has remained the leading brand with 48,000 units sold in 2008* in the entry-level compact scooter market segment, i.e. 24% of the market share, thus demonstrating how effectively it has positioned its range.
Peugeot's expertise in this market segment, as well as the potential of the various European markets have led the firm to enlarge its range with a scooter which can attract a new, mixed clientele with a modest income – adolescents and young people looking for a simple, intuitive, economical and smart form of transport.
The name of this new scooter? The Kisbee. The Kisbee completely revolutionises the entry-level 50 cc scooter.
A 50 cc scooter has rarely been this competitive in style, performance, equipment or safety terms.
Aesthetically terms, the Kisbee is stylish and prestigious with a fantastic finish. The slender silhouette, that streamlined wind-deflector giving it a dynamic look, its elegant chrome headlights, the design is decidedly modern: you've got it – it's a Peugeot. Available in 4 colours, you have the choice of a colour range that is both elegant and stimulating, inspired by the Kisbee spirit.
But the Kisbee is more than a fashion statement – it's financially ultra-competitive. With a new 4-stroke air-cooled engine (new piston, lighter connecting rod, new 3-chamber exhaust for more torque, carburettor with electric heater), there is a genuine combination of performance and comfort. With a 30% reduction in CO2 emissions compared to 2-stroke engines and a range of about 200 km, this smart scooter proves brilliantly that economy and ecology are two perfectly compatible ideas.
The Kisbee is practical as well as easy to get along with. Its storage compartment can hold a large full-face helmet, while the level floor pan is very practical for carrying unwieldy objects. This floor pan, when not loaded up, is also large enough to accommodate the largest biker.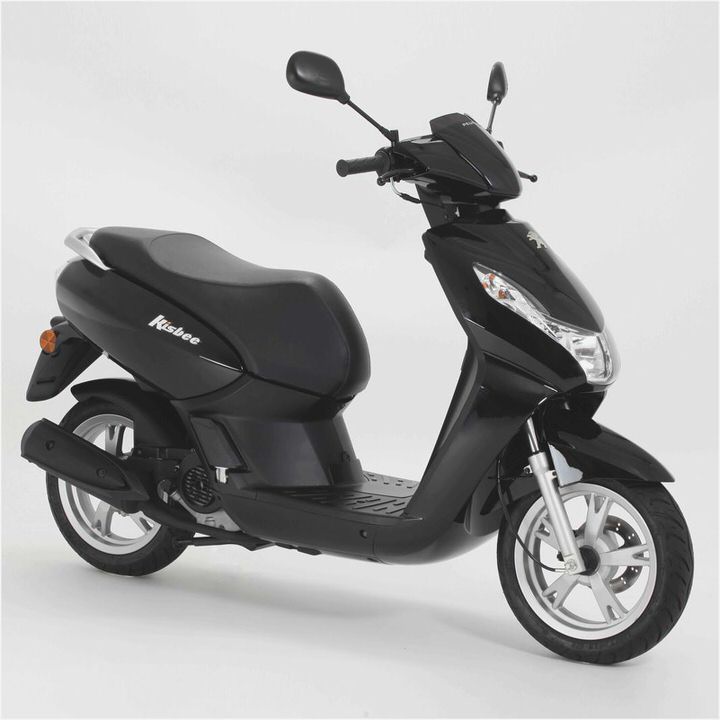 As always attentive to detail, for the Kisbee Peugeot has added a bag-hook as well as. 2 helmet-hooks on the seat hinge, proving how far Peugeot will go to satisfy its clientele's requirements in practical and comfort terms.
The Kisbee's 12" wheels make it an intuitive and easy drive, as easy to handle as it is comfortable, in town or elsewhere. Its low seat height – 780 mm – immediately gives you confidence and its comfortable seat and retractable footrests provide an optimal level of comfort travelling solo or as a twosome. Peugeot, with typical concern for its clients, has equipped the Kisbee with 170 mm disc brakes on the front wheel so you can go about your everyday journeys with total peace of mind.
With a price expected to be around 1200 euros, Peugeot hasn't missed a trick with the Kisbee: it's a high-quality product which is already looking like one of the major attractions of 2010. This is definitely a name to remember.
The Kisbee features;
New 50 cc air-cooled 4-stroke engine 2.7 kW
Fuel tank 7 litres with 200 km range
Large under-seat storage compartment for full-face helmet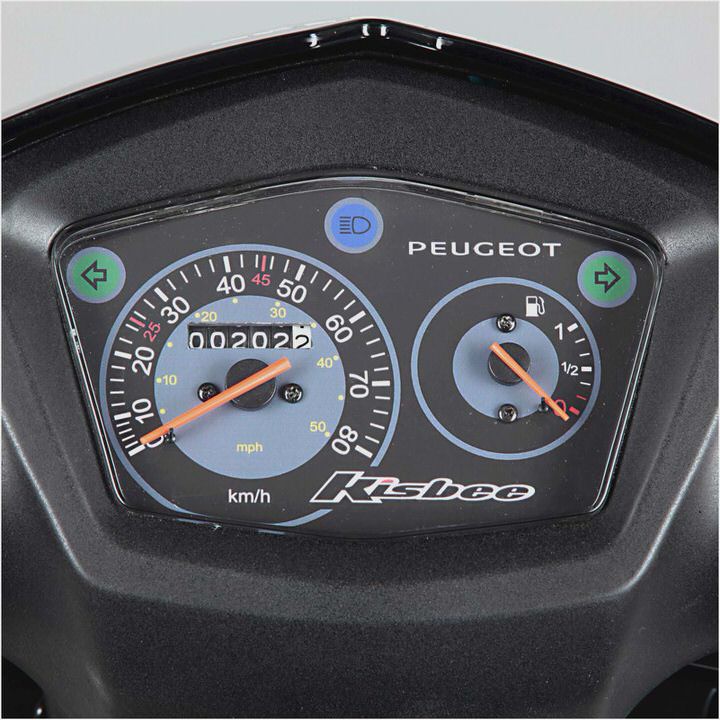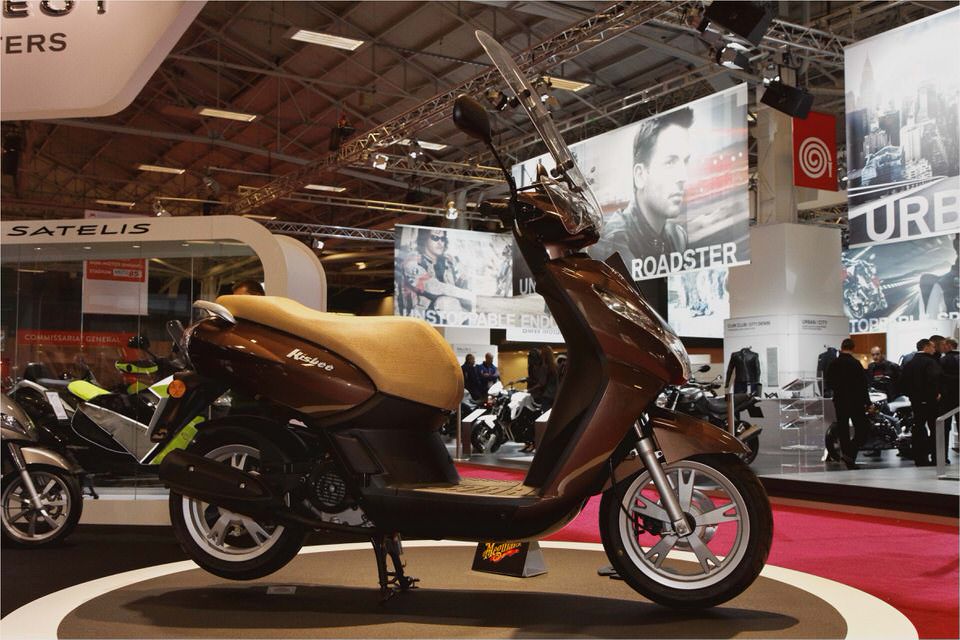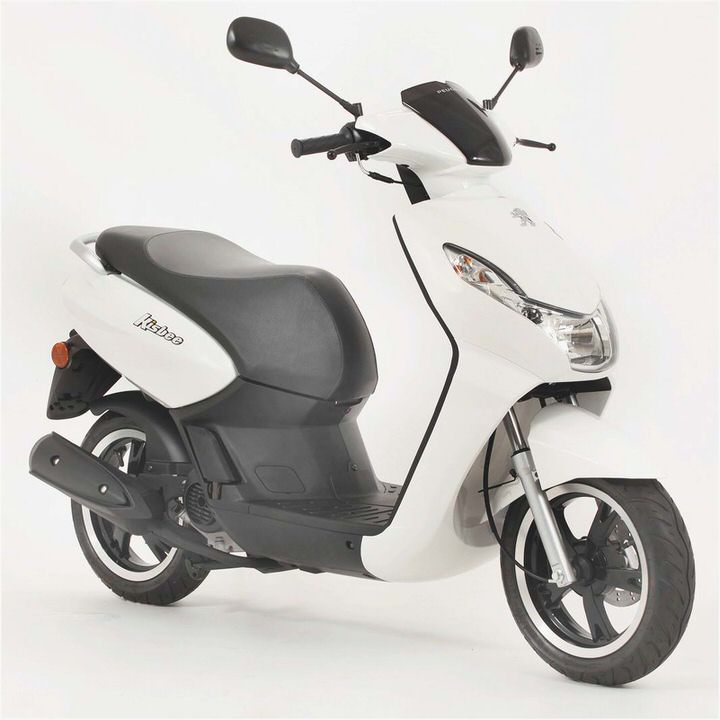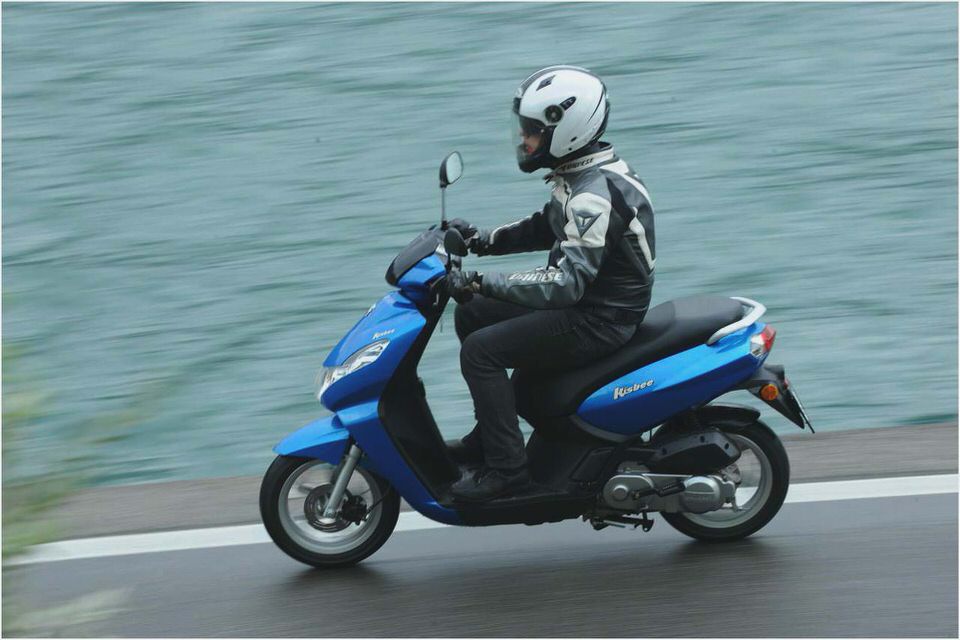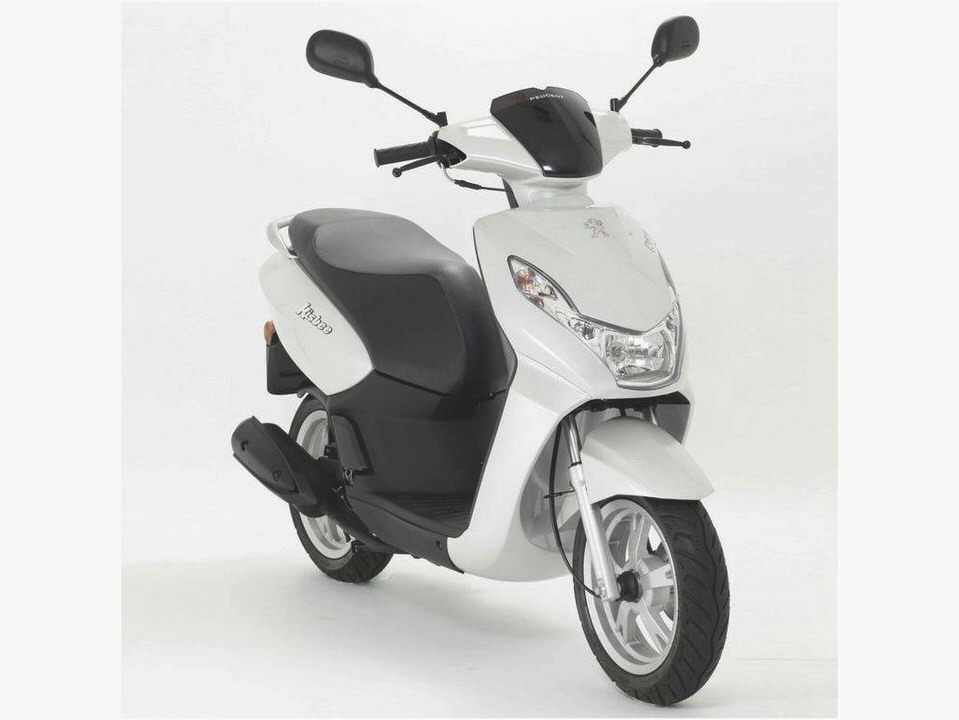 Peugeot Speedfight 2 Workshop Manual Owners Guide Books
2013 Peugeot Tweet RS motorcycle review @ Top Speed
New Peugeot 207 Car Peugeot 207 Price & Specifications CarTrade.com
2012 Peugeot Vivacity 3 125 Sixties motorcycle review @ Top Speed
Peugeot Vivacity 125 – Twist & Go Magazine