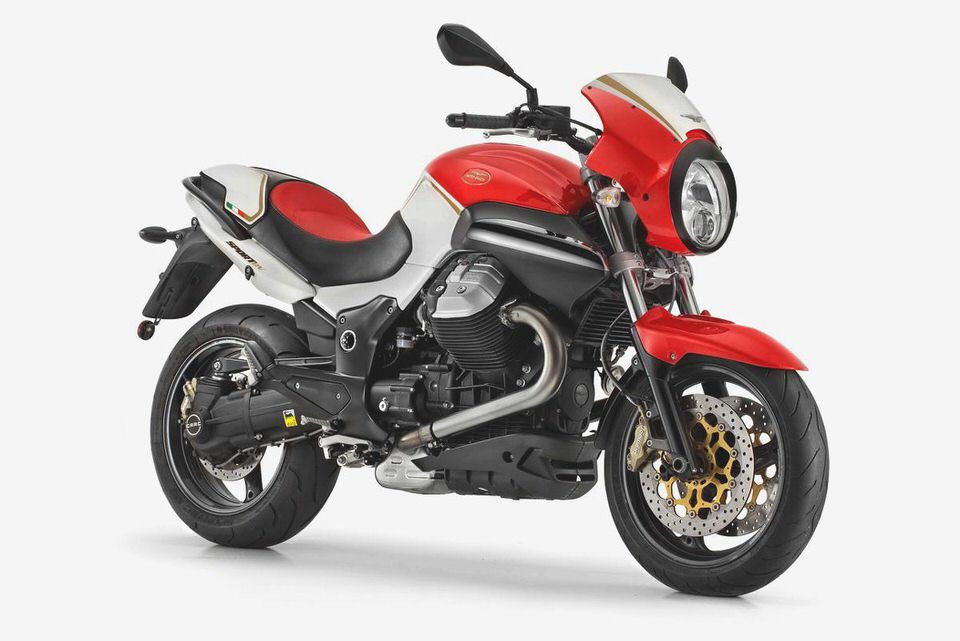 Piaggio Group Americas Introduces Three New Models
NEW YORK, March 15, 2012 – Italian manufacturer Piaggio Group, represented in the US by its subsidiary Piaggio Group Americas (PGA), the leader of the European two-wheeler market and renowned for revolutionary technology and legendary style in personal transportation, announced the debut of three new models in the North American market – the race-bred Aprilia Tuono V4 naked sportbike, the adventure-ready Moto Guzzi Stelvio 1200 NTX sport tourer and the commute or highway-friendly Piaggio BV 350 maxi scooter. All three new models arrive at dealerships later this spring.
Aprilia Tuono V4: Category-leading Performance and Advanced Electronics
Shedding 22 lbs. and gaining 41 hp over its award-winning V-Twin predecessor makes the new 167-hp V4 Tuono the machine to beat in the naked sportbike category. Unlike its detuned competitors, the V4 is nimble, lightning fast and a bonafide technology tour de force . From its signature Aprilia race bike triple headlight fixed top fairing to its exhaust, this stealth streetfighter shows off its World Super Bike (WSBK) bloodlines at every angle. It is not simply the most powerful naked bike available in the market, it has also been engineered and equipped with the most advanced electronics package available anywhere, Aprilia Performance Ride Control (APRC).
The Tuono V4 fulfills the dreams of every motorcyclist who has ever wanted a race bike just to go for a coffee run – without sacrificing riding comfort. Combining the potent performance and race-proven technologies of the WSBK Championship winner Aprilia RSV4 with the agility, responsiveness and riding pleasure of Aprilia's original Tuono 1000 R naked concept, the new Tuono V4 is a true game-changer.
Engineered to Astound
The Tuono V4's compact 65-degree engine doesn't scream its performance potential – it proves it every second on the road. Extremely compact, the V4 engine is as slim as a twin-cylinder and seamlessly integrated in the Tuono's ultra-compact chassis. Now delivering 167.3 peak hp at 11,500 rpm and equally impressive torque of 82 ft. lbs. at 9,500 rpm, the V4's power is expertly modulated by an advanced engine management system, including rev limits of 12,300 rpms in all gears.
Engine modifications that transform the Tuono V4 from track rocket to street bike include new valve timing, 20 mm longer fixed intake ducts and a redesigned crankshaft and flywheel with increased inertia for improved smoothness and overall balance. Gear ratios 1 through 3 have also been shortened.
All of the race-proven advanced electronics from the world championship winning RSV4 have been optimized for the Tuono V4. The sophisticated engine management system features the latest generation Ride by Wire throttle control and performance mapping. Riders can choose from Track, Sport or Road settings, and Aprilia engineers have diagrammed each map to support the Tuono's street-riding character. With these three distinctive settings always on tap,
riders can instantly modify the character of the bike to suit personal riding style or current track conditions.
Track mode means that the full force of the Tuono's 167.3 hp is available at the slightest twist of the throttle. Sport mode ensures smooth and predictable power delivery while limiting torque in all gears for maximum fun, but less demanding riding. Switching to the Road setting puts the V4 into full street mode, providing consistent power delivery across the full rev range for city riding or wet road conditions.
Regardless of which engine characteristic a rider wants to unleash, it's channeled through a new, 4.4-pound lighter exhaust system with bypass valve.
Custom-tuned for Maximum Performance
While Aprilia factory champion race pilot Max Biaggi also owns the current World SuperBike top speed record onboard his RSV4 race bike, it's how all that power is controlled and delivered that distinguishes the Tuono V4 as the best-performing, most responsive bike in its class. The Tuono V4 features the full suite of Aprilia advanced electronics and technology, called Aprilia Performance Ride Control (APRC). APRC includes:
· Aprilia Traction Control (ATC) reduces torque output primarily through throttle valves, controlling wheelspin under acceleration keeping tires connected to the asphalt; eight levels and Off, all controlled by the joystick on the left handle bar; riders can change levels even with the throttle open
· Aprilia Wheelie Control (AWC) controls the length of the wheelie by limiting torque via ignition advance and throttle valve aperture, gently lowering the wheel to the ground; wheelies are possible when AWC is deactivated;
· Aprilia Launch Control (ALC) optimizes acceleration from a standing start for track use – or those times when you want to prove a point, without words.
· Aprilia Quick Shift (AQS) allows quick upshifts without closing the throttle or using the clutch lever, resulting in faster shifts without losing revs;
Designed to Turn Heads
Aprilia motorcycles share decades of racing DNA, proven by 294 MotoGP victories – the most of any European motorcycle brand – and 49 world racing titles. That's why every Aprilia, including the new Tuono V4, shares the aggressive visual characteristics of a competitor.
New on the Tuono V4 is an aerodynamic top fairing tipped with two polyelliptical headlights and LED indicators at the sharp end, which gives the bike the unequivocally daunting stare that you'd expect from an Aprilia. While this signature "grin" signals the Tuono V4's performance character, owners won't need to sacrifice a gram of rideability. Ergonomically, the Tuono V4's riding position is tailored to create a symbiotic relationship between body and bike for unparalleled feedback through the three points of contact: the saddle, footpegs and handlebars
The Aprilia Tuono V4 is available in Competition Black and Sunlit Yellow and has a Manufacturers Suggested Retail Price (MSRP) of $14,999 in the US and $15,695 (CAD) in Canada. It arrives in showrooms at the end of March. For more information about the Aprilia Tuono V4 including complete specifications visit www.apriliausa.com or www.aprilia-canada.ca .
Moto Guzzi Stelvio 1200 NTX: Discover Adventure with an Italian Original
It's no surprise that a motorcycle named after the famous Alpine pass that connects Valtelline Valley to Vinschgau Valley (with 84 memorable S-curves in between) is purpose-built for adventure touring. The new Moto Guzzi Stelvio 1200 NTX is all that – and more. While retaining all the passion, heritage and original style synonymous with the storied brand from Mandello del Lario, Italy, the Stelvio's strength isn't skin deep.
For 2012, the 105-hp 8V 1200 NXT hasn't just gained displacement and power; it has also been redesigned for a more streamlined profile and upgraded with numerous technical and functional changes that improve every area of the Moto Guzzi riding experience, such as a 32 liter gas tank with 7 liters of reserve (8.5 gallons / 1.8 gallons).
The Stelvio 1200 NTX tackles a twisty mountain pass or a gravel strewn fire road with equal aplomb. The secret is the new upper twin spar frame, made of high-strength steel, with 2.5 mm thick directional tubes, where the engine is anchored through six connecting points, two more than in usual frames, which give high rigidity to the assembly.
Ready to ride almost out of the crate is the Stelvio 1200 NTX, coming standard with key adventure touring features such as switchable ABS and Automatic Traction Control, roomy aluminum side bags, hand guards, heated grips and adjustable wind screen, saddle height, handlebar, clutch levers and foot pegs.
Improved Aerodynamics and a More Streamlined Look
Every Moto Guzzi has a unique presence and the Stelvio 1200 NTX continues to deliver immediate visual impact. It all starts with design. The Guzzi design team streamlined the Stelvio by rounding off the double-the-previous-size, 32-liter (8.5 gallon) fuel tank and integrating it with the lightweight half-fairing.
The new half-fairing improves wind protection and flows seamlessly into the twin headlight assembly. The latter feature is a distinctive element of the Stelvio design, and the only detail inherited from the previous version.
The front fairing, windscreen and the half-fairing with integrated turn signals are all brand new elements that together, give the front-end of the Stelvio a cutting-edge look.
Comfort and Added Protection for the Long Haul
In addition to improving riding range and overall design and aerodynamics, the NTX now offers even more protection for both bike and rider. New aluminum crash bars protect the oil sump, engine, and cylinder heads while hand-guards and a generous windshield with additional wind deflectors guard the rider from road and trail hidden debris and chilly breezes.
Sound ergonomics are part of the Moto Guzzi philosophy, and riders will immediately appreciate the super comfortable riding position of the Stelvio 1200 NTX as the saddle, footrests and handlebar form a perfect triangle. To further customize the ride, owners can adjust the Stelvio's windshield, saddle height (32 or 33 inches), handlebar inclination, clutch levers and foot pegs. The 1200 NXT also features race-style adjusters for hydraulic compression and rebound damping, allowing for maximum riding comfort in any situation, from city traffic to off-the-beaten path destinations.
Major improvements are also found in the controls. A new instrument panel design includes a 12V power outlet, a new fuse box compartment, new rpm indicator graphics and a fuel range display with a six-mark fuel indicator that integrates with on-board computer functions, from fuel consumption averages and trip data essentials to diagnostics. The display also lets the rider control hand grip heating and activates the standard Automatic Traction Control (ATC) system, which can also be turned off.
The Stelvio NTX has the best brembo brakes with latest generation ABS: front four brembo piston radial calipers with two racing 320mm discs, with a new design to improve heat dissipation, rear two piston brembo caliper with 282mm disc. ABS can also be turned off.
The Transverse V-Twin: A Moto Guzzi Original
The Stelvio 1200 NTX is powered by the latest evolution of the transverse-mounted V-Twin Quattrovalvole (four-valve) engine, which was first introduced in 2006. The latest iteration of this well-tested and road-proven powerplant delivers a maximum torque of over 83 ft. lbs. delivered at 5,800 rpm and easily reaches 105 peak hp at 7,250 rpm. Courtesy of a smoother single plate clutch, the six-speed gearbox, the easily selectable neutral position – perfect for stops that require a quick switch to idle.
New technical advances for the 1200cc 90-degree V-Twin include:
· Raised cam profile single camshaft timing system driven by silent Morse type chains with hydraulic chain tensioners;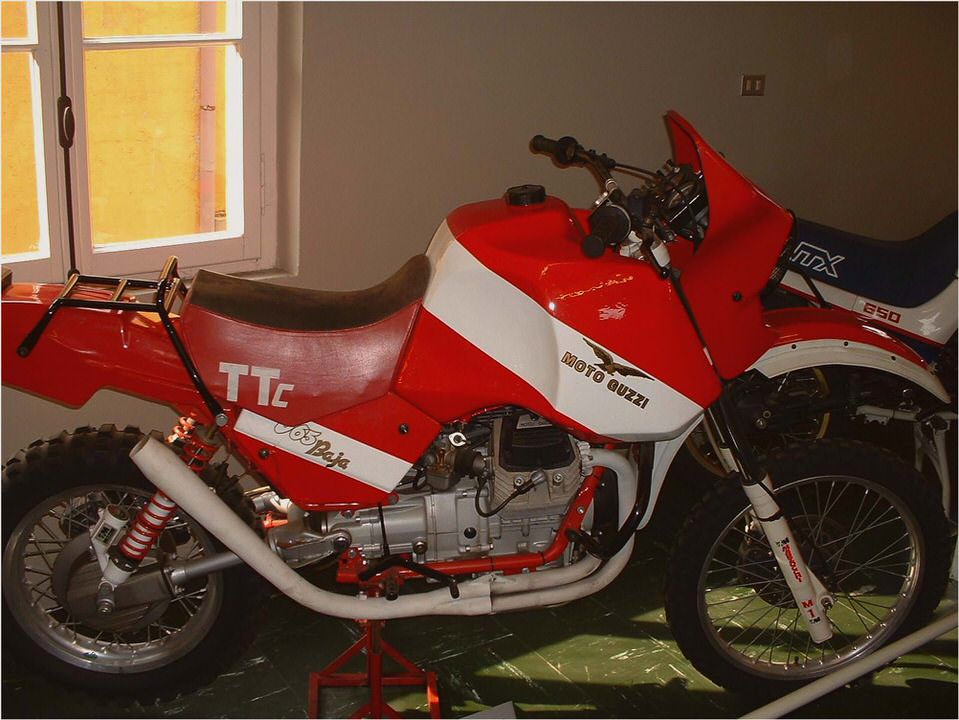 · Forged pistons with three rings cooled by oil jets in the crankcase;
· Ultra-light valves in special alloy steel with 5mm stems;
· Conical valve springs that eliminate resonance and power loss at high engine speeds.
The Moto Guzzi Stelvio 1200 NTX is available in Lava Black and Burnt Orange with an MSRP of $15,990. Canadian customers can select Lava Black at an MSRP of $16,190 (CAD). The Stelvio 1200 NTX arrives to North American dealerships in May. For more information visit www.motoguzzi-us.com or www.motoguzzi-canada.ca .
Piaggio BV 350: A Maxi Scooter with Major Features and Technology
Perennially Piaggio's best-selling maxi scooter, the Beverly Sport Touring (BV) has earned a parking spot in more than 300,000 households since its debut. For 2012, the 350cc Piaggio BV 350 arrives in North America with numerous performance and convenience upgrades, including an all new engine, frame and body work.
This maxi scooter performs among the best in its class – one more reason to share the fun with a passenger. Designed to easily accommodate two, the BV 350 is also a visual standout, from its smoked windshield to its sporty gray/flat black sporty exhaust and doubled five-spoke wheels with glossy black rims.
There's Nothing Cute (or Inefficient) About the BV350 Engine
The BV 350 is the first Piaggio scooter equipped with a brand-new, single-cylinder 4-stroke, 4-valve 350cc electronic injection and water cooled engine that thinks and acts big – while offering the weight savings, more efficient fuel consumption and lower emissions of a smaller 300cc model but made to obtain the power of a 400cc. With a peak 33.3 hp and strong torque, the BV350 has sporty acceleration for passing and a top speed 90 mph. This makes the BV 350 the most powerful scooter in its class.
The powerplant is matched with a newly developed Continuously Variable Transmission (CVT), featuring refinements such as a new, multi-disc automatic clutch in oil bath for consistent and reliable performance, regardless of high thermal stress. A new automatic lubrication system guarantees constant cooling of the system in any operating conditions.
Particular attention was given to reducing internal friction during design of the new engine: the timing rockers now have rollers, for added noise reduction and mechanical efficiency.
Chassis Architecture: Motorcycle Efficiency with the Comfort of a Scooter
The brilliant engine performance is enhanced by an original and extremely efficient chassis, a point of excellence for all of the Beverly models from the beginning. Once again, the new Beverly SportTouring's technology provides agility, efficiency and riding pleasure at the highest levels.
The double-cradle frame in high-strength steel and pressed sheet metal sports a conventional fork with 35 mm stanchions up front, while rear suspension is handled by a pair of double-acting helical-spring shock absorbers with adjustable spring preload offering 4 different positions, ensuring optimal absorption of road bumps while delivering a neutral response and accurate handling.
While maintaining the great agility and handling of an urban commuter . the new Beverly SportTouring ensures top-of-the-class road holding, thanks in part to the large wheels with double 5-spoke light alloy rims (16" x 3.00" up front and 14" x 3.50" at the rear) and large tyres (110/70 and 150/70 respectively).
Bring a Friend
The touring spirit of this scooter shines through with a two-up saddle, stepped for maximum comfort. A spacious helmet compartment, large enough to hold documents and up to two helmets. In addition, a practical luggage rack, with integrated passenger grab handles is incorporated in the leg shield back plate with a retractable bag hook.
The Piaggio BV 350 is available in two colors: Shiny Black and Matte Silver and has a MSRP of $5499. It arrives in USA showrooms in May. For more information, visit www.piaggiousa.com
About The Piaggio Group:
Established in 1884 by Rinaldo Piaggio and based in Pontedera in Pisa, Italy, the Piaggio Group is one of the world's top manufacturers of two-wheel motor vehicles. With more than 7,000 employees, an annual production of 653,000 vehicles in 2011, five RD centers, seven production facilities in Europe and Asia and world-wide commercial operations, the Piaggio Group has a strong and increasing leadership in the European two-wheeler market.
The company produces scooters, motorcycles and mopeds in the 50cc to 1,200cc displacement range, marketed under the Piaggio, Vespa, Gilera, Derbi, Aprilia, Scarabeo and Moto Guzzi brands. The Group also manufactures three- and four-wheel light transportation vehicles for the Ape, Porter and Quargo ranges.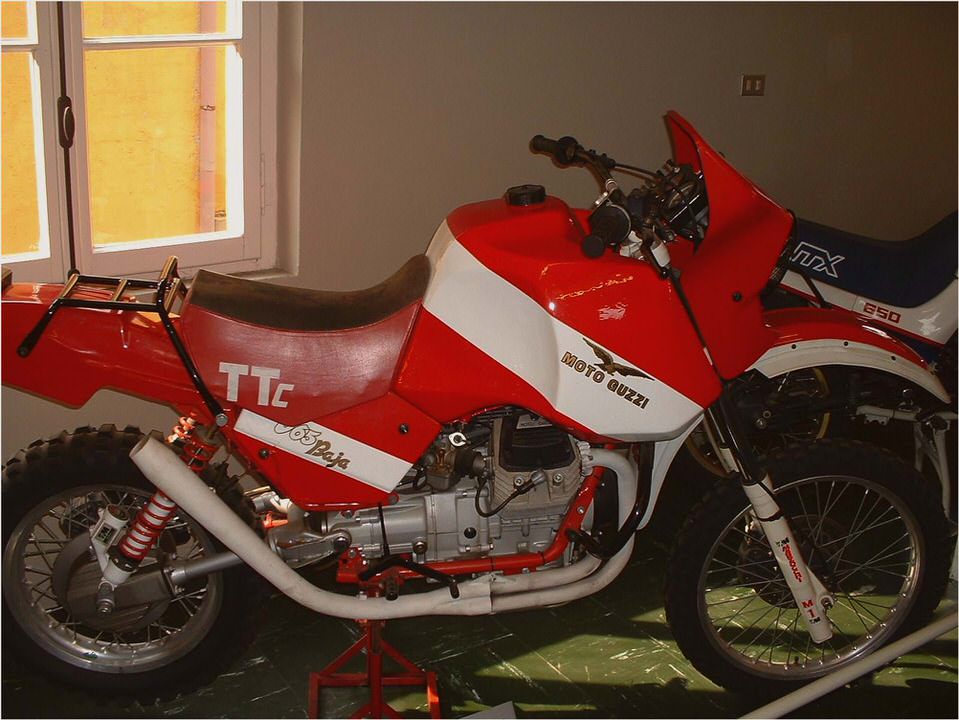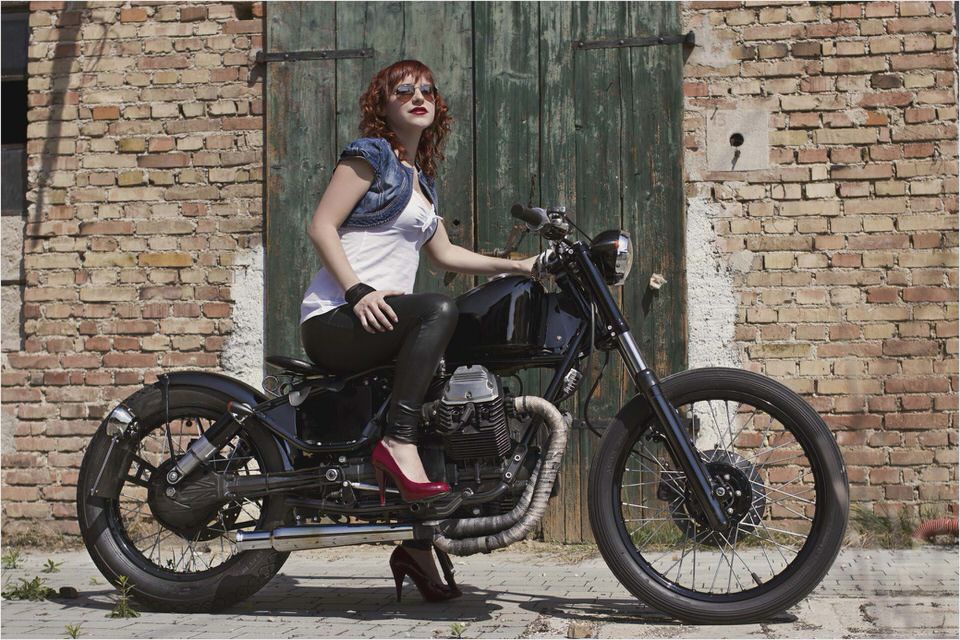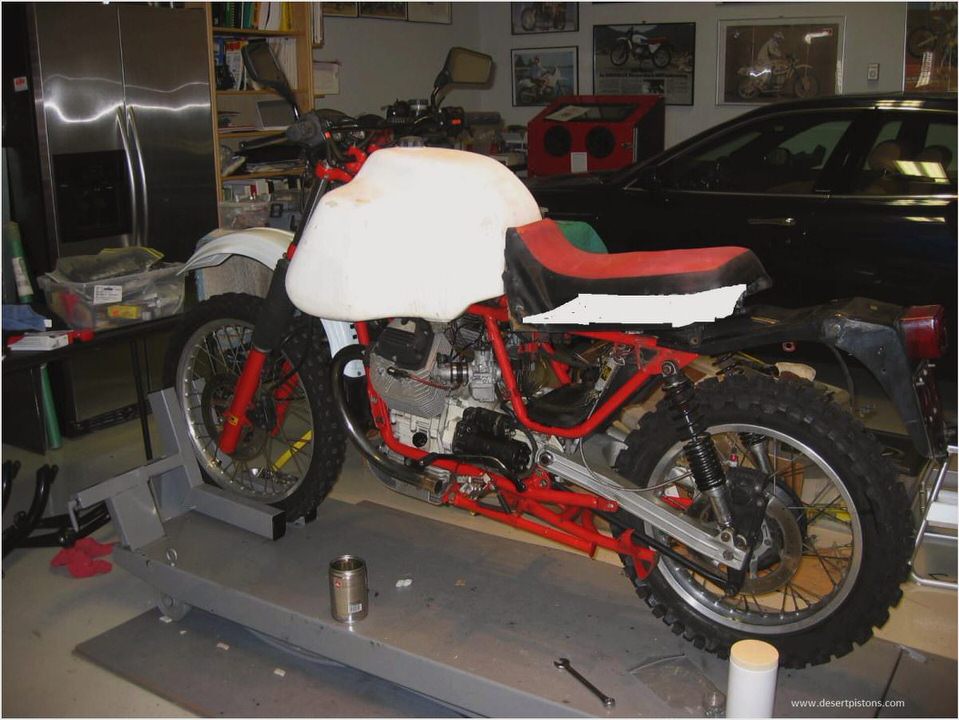 Moto Guzzi V7 850 Eldorado model sticker OLD STOCK NEW
Moto Guzzi
Moto Guzzi V7 Racer motorcycle review Bike Social
Moto Guzzi V7 Racer My 2012 SOUND Agostini Mandello Exhaust How To Save…
2006 Moto Guzzi Breva 1100 InBalance Motorbike Training