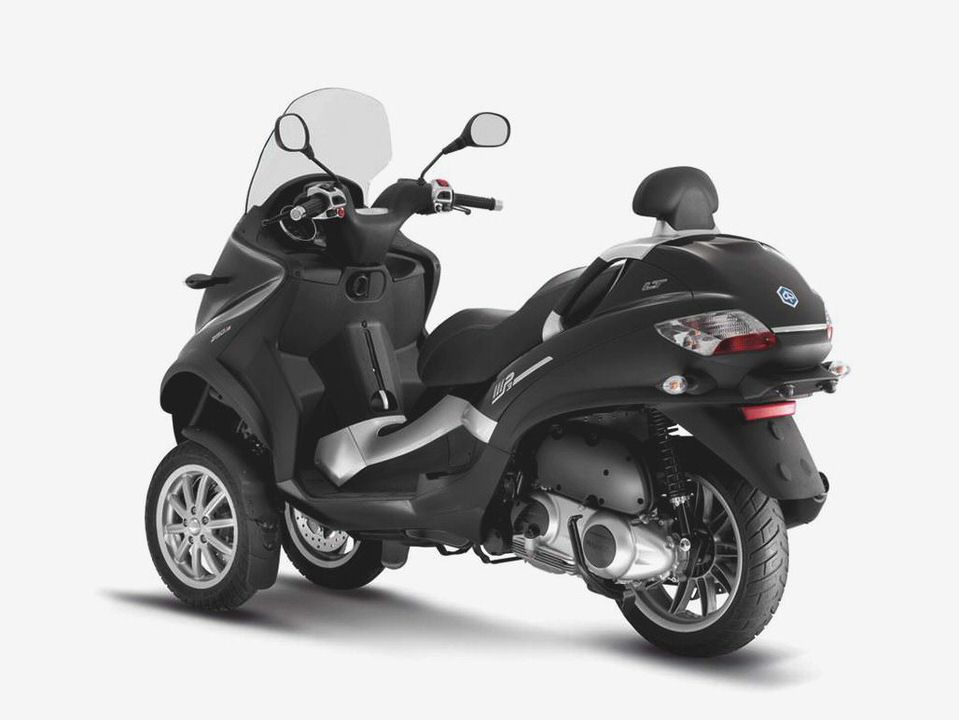 Three-wheeled scooter for extra stability
The Piaggio MP3 500's three-wheeled design may look odd, reviews say — but it may also make this scooter easier and more stable for beginners and more fun for experienced riders.
The Piaggio scooter's two front wheels are spaced closely together, with a linked suspension that allows them to lean, bank and turn as if they were a single wheel. Some testers say it feels slightly different (like a very fat tire in front, one says), while others say the Piaggio MP3 500 feels just like a regular two-wheeled scooter, only with better stability, traction, cornering and braking.
Perhaps the most entertaining aspect of the MP3 is its ability to corner, says Basem Wasef, About.com's guide to motorcycles. Once you get over your natural inclination to avoid high speed turns, those two front wheels create an exhilarating ride and allow lean angles of 40 degrees with excellent grip.
The Piaggio MP3 500 scooter also does a cool trick, reviews say: It can sit upright on its own at stoplights, thanks to its locking suspension. As you slow to a stop, the lock-suspension light starts blinking at 3 mph. If you lock the suspension, the scooter stays upright; when you start moving again, the suspension unlocks automatically. You don't have to use this feature, but testers like it.
It also makes the Piaggio MP3 500 scooter easy to park when combined with the parking brake, they say.
Piaggio also makes less expensive, less powerful MP3 scooter models — the Piaggio MP3 250 (MSRP: $7,200) and MP3 400 (MSRP: $8,700) — but critics recommend the MP3 500 most often. It can handle short trips, heavy commuting or long, pleasurable rides equally well, says Arv Voss of the San Francisco Chronicle.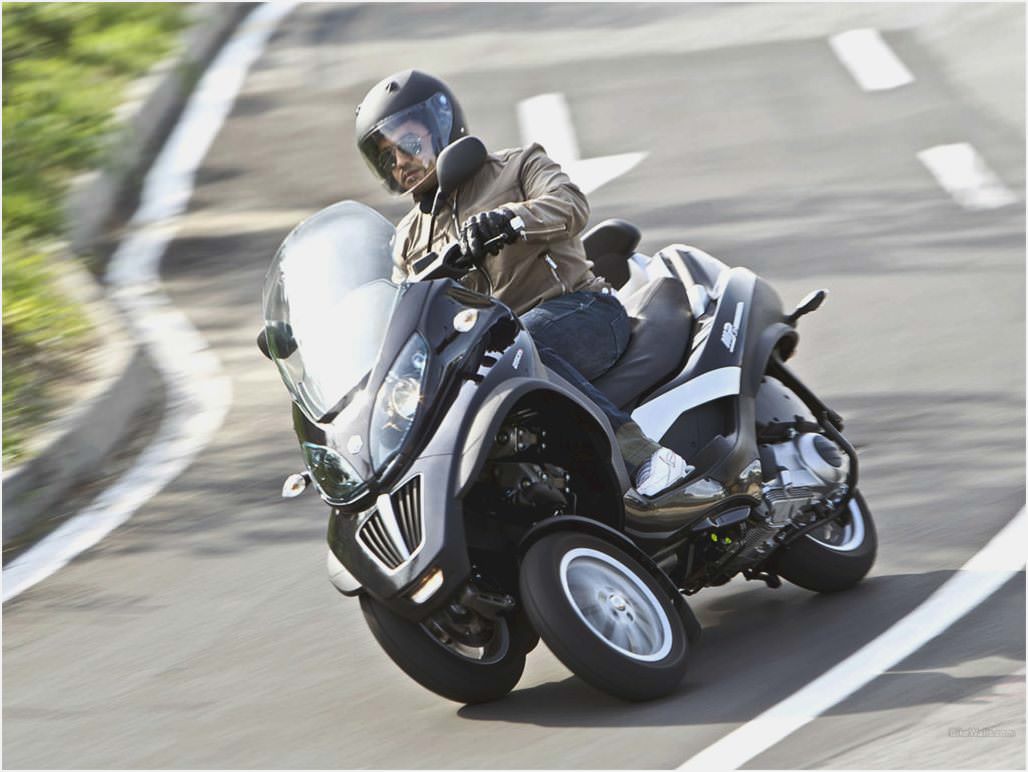 The Piaggio MP3 500 is as heavy as the Honda Silver Wing (MSRP: $8,500 to $9,000), the critics' top choice for a large scooter suitable for riding long distances. Both scooters use an easy-to-drive automatic continuously variable transmission (CVT). But the Piaggio MP3 500's engine (a 493 cc, four-stroke, liquid-cooled single-cylinder) isn't quite as powerful as the Honda Silver Wing's 582 cc two-cylinder engine.
The two-cylinder makes the Silver Wing less vibration-prone than a single-cylinder, experts say. One tester notices that the MP3 500 gets a little rough after around 100 miles of straight driving, a complaint that never pops up with the Silver Wing. The MP3 500's top speed is 89 mph; Honda doesn't list a top speed for the Silver Wing, but testers say it does 90 mph with ease.
Unlike the Honda Silver Wing, the Piaggio MP3 500 scooter doesn't offer antilock brakes (ABS), which experts say is a worthwhile feature. Piaggio estimates the MP3 500's fuel economy at 55 to 57 mpg, which is better than the 46 mpg one tester observed with the Silver Wing.
Basem Wasef, About.com's guide to motorcycles, and Alfonse Palaima at Motorcycle.com both provide thorough single-scooter reviews of the Piaggio MP3 500. Arv Voss at the San Francisco Chronicle reviews the MP3 500 alongside its smaller sibling, the MP3 400. CNET's review is short, but it includes important observations, especially for small riders.
The MP3 500 gets an award at ScooterMaxi.com, but not a full review.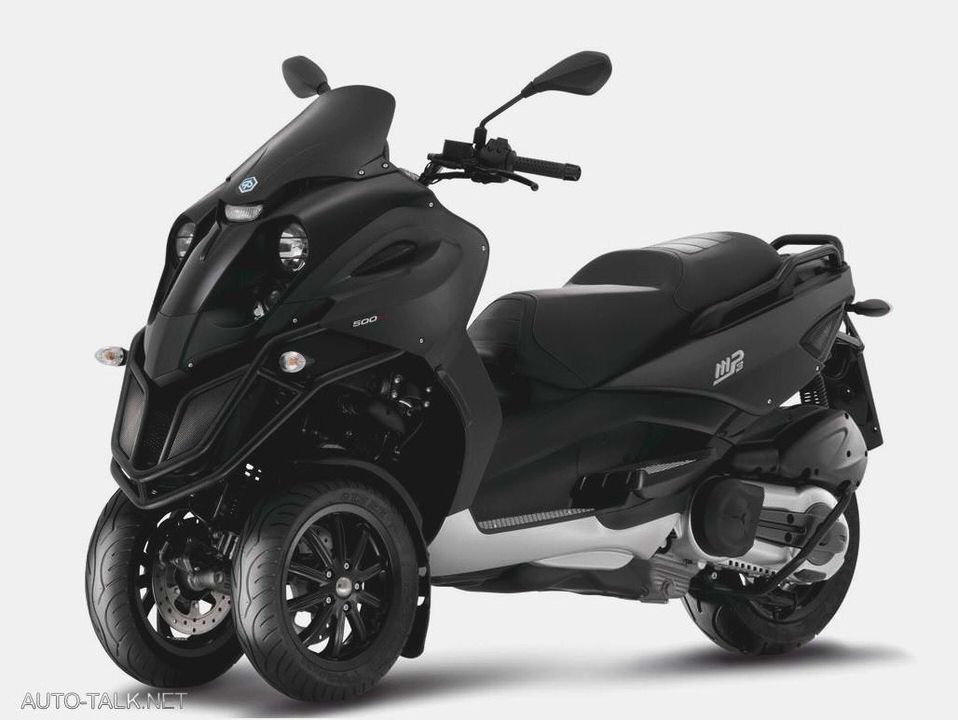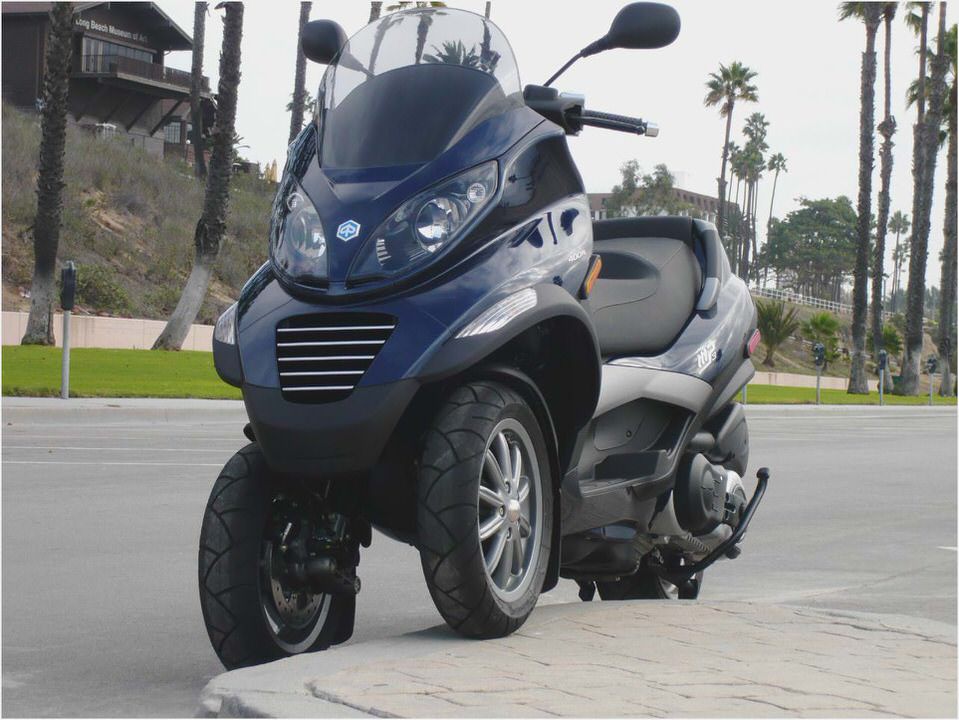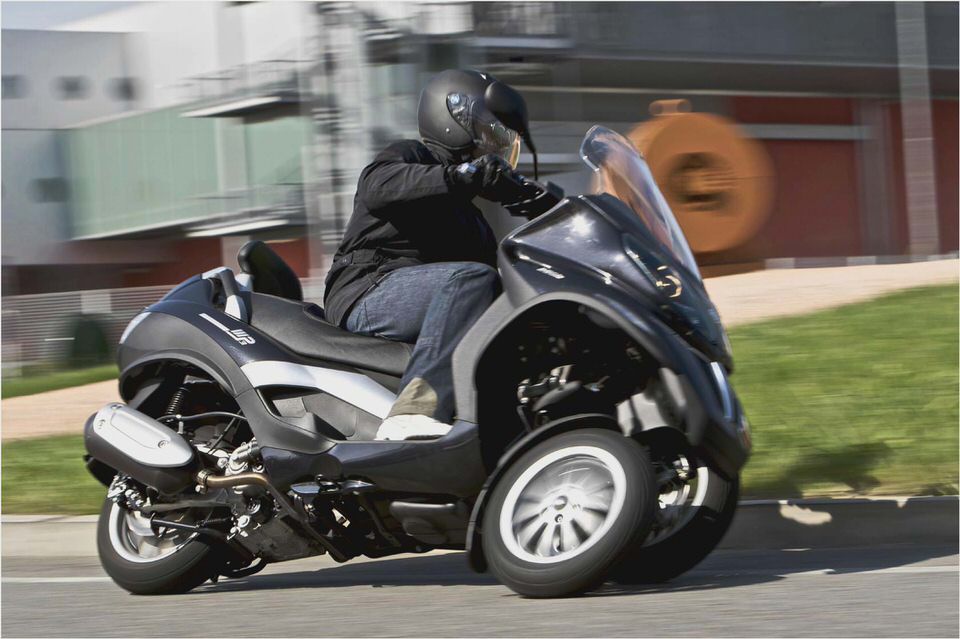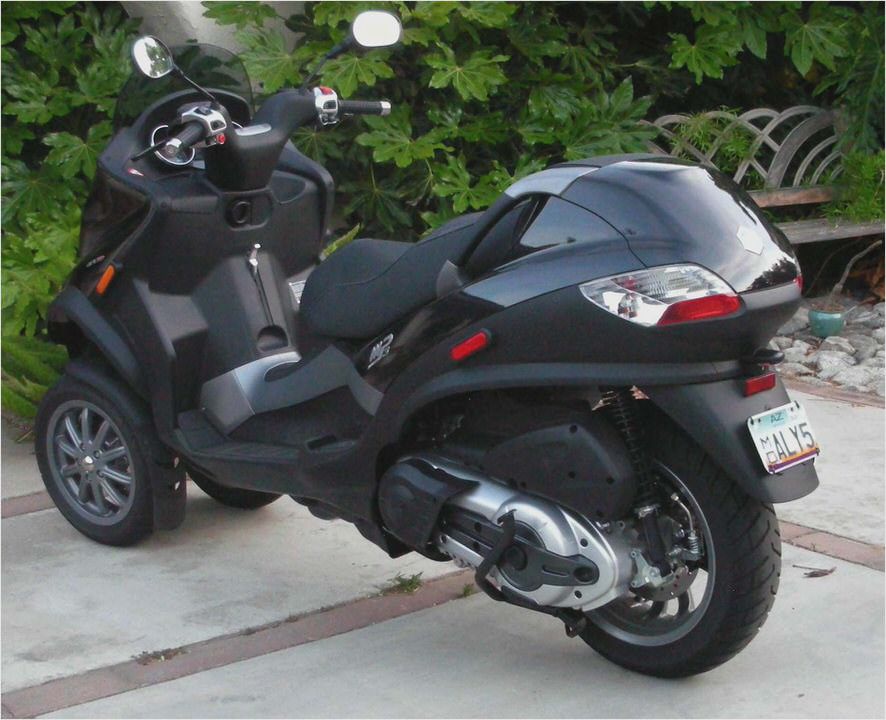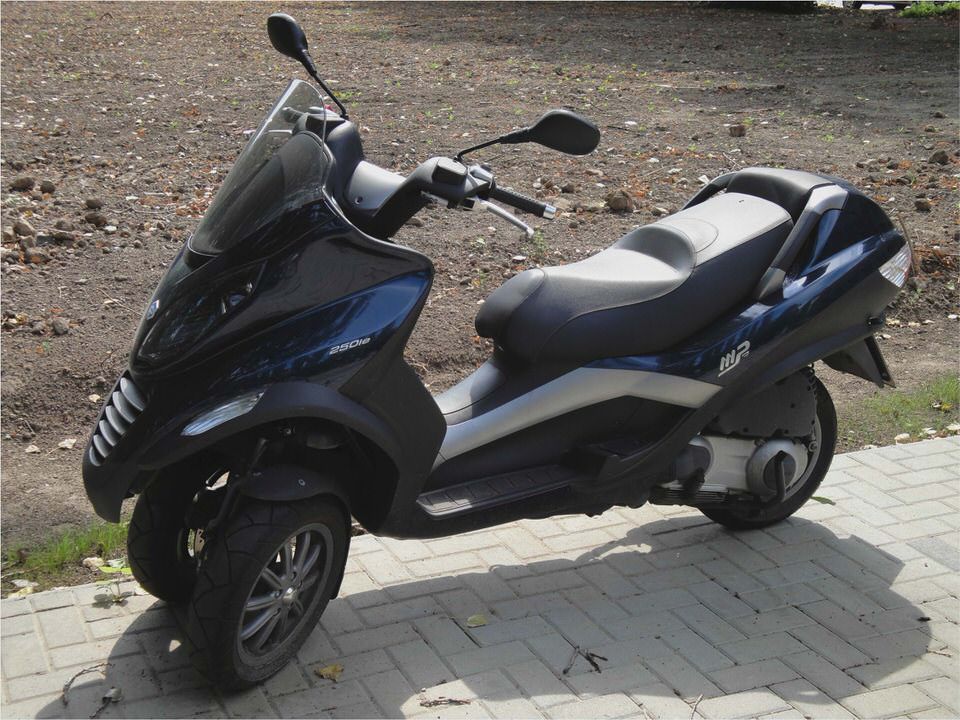 2007 Piaggio BV 250 – Used 2007 BV 250 at Motorcyclist Magazine
2008 Piaggio MP3 500 Road Test Rider Magazine
2012 Piaggio Beverly Sport Touring 350 Review
2012 Piaggio Beverly Sport Touring First Ride Review- Piaggio Scooters
Piaggio FLY 50 Scooters Mopeds