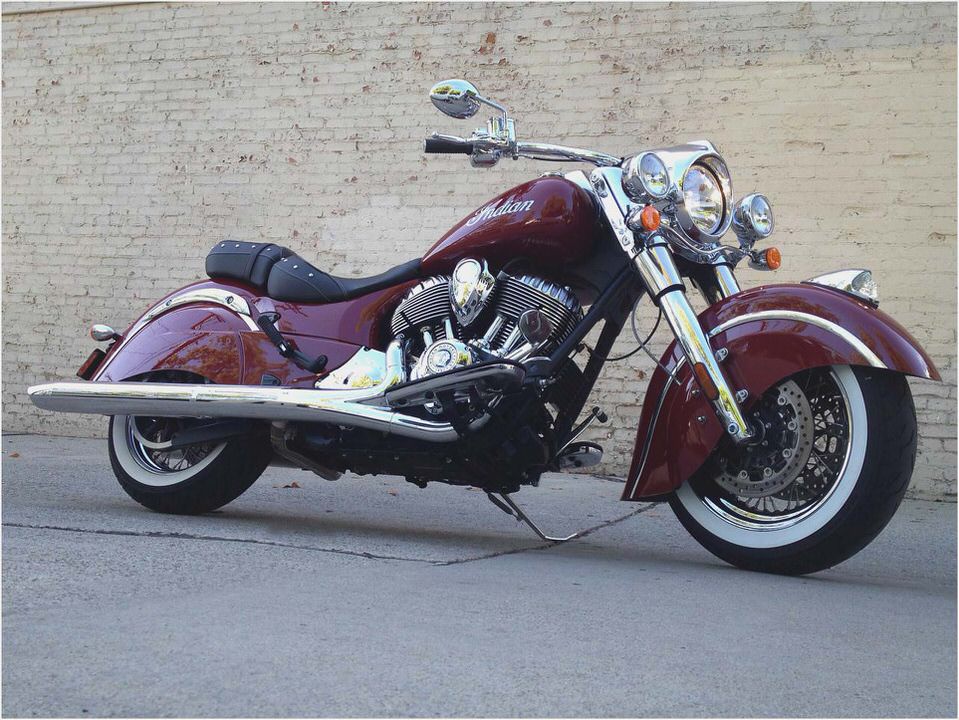 Polaris reintroduces Indian motorcycles
Three models constitute the reborn historic Indian brand. A dealer says his buyers are men, 40 and older, and 'seasoned, veteran riders.'
Three years ago Polaris Industries bought the historic Indian motorcycle brand and vowed to make it roar again.
The rollout represents a roll of the dice for the successful powersports company, which has managed to bring the three entirely new motorcycles to market in 27 months from concept to showroom — about half the time most companies take to develop a new bike.
Also, impressively, Polaris has done it at a price.
The company's previous owners were selling the Indian Chief Vintage at $36,000. The 2014 model starts at less than $21,000. The Indian Chief Classic, the entry-level unit, costs under $19,000.
The top-of-the-line Chieftain costs $22,999.
PHOTOS: Indian's three new motorcyles
We thought Indian was a great opportunity to create a high-quality bike with classic styling, true heritage and modern technology, said Steve Menneto, Polaris' vice president of motorcycles. We wanted a great cruiser with real value, but it had to be a quintessential Indian.
Indian began building motorcycles in 1901, and had a storied run, fielding the first V-twin engines and dominating the American racing scene well into the 1950s, when the original company went out of business. Multiple other attempts were made to re-start the historic brand, many resulting in new Chiefs hitting the road.
But the company gradually lost ground to its chief rival, Harley-Davidson, in part because it was slow to modernize. A joke inside the motorcycle community was that if you wanted a new Indian, buy a 40-year-old Harley.
No one will accuse the new owners of failing to bring the new lineup to modern standards.
The Chieftain features a keyless ignition, cruise control, an audio system that raises and lowers the volume as the bike speeds up and slows down, an iPod plug-in and an electronically adjustable windscreen. The dashboard offers the standard information, but also fuel range and tire pressure. The rear shocks are adjustable, providing a smoother ride when you carry a passenger.
Indian's three new motorcycles are powered by a massive, 111-cubic-inch Thunderstroke engine, which delivers a studly 119 foot-pounds of torque. (Indian does not release horsepower figures. And you don't want to know the gas mileage.) Each model is laden with leather fixtures and heavy metal, encrusted with chrome, and weighs over 800 pounds.
And though the Chieftain is the first Indian built with a fairing and hard-sided saddlebags, all three of the 2014 bikes sport the traditional Indian war bonnet on the front fender and the elegant fender skirts that recall the company's 1930s glory days.
Polaris, based in Minnesota, launched the Victory line of street bikes 14 years ago, adding to its successful lineup of recreational off-road vehicles, snowmobiles and jet skis. That gave the company deep pockets to redevelop the Indian brand. Total Polaris revenue for 2012 was $3.2 billion, and 2013 is expected to show growth of 15% to 16%.
Building a successful dealer network will be key to Indian's chances in the market. The company is on track to have 140 U.S. dealers on board by the end of the year. Dealers seem pleased with the new lineup.
Kevin King, General Manager of Arlen Ness Motorcycles in Dublin, Calif. said the new machines have exceeded dealer expectation and are a hit with buyers.
They're moving very well, King said. We have retailed everything they've sent us, and I could have sold many more if we'd had more.
King said the buyers are men, 40 and older, and seasoned, veteran riders. He also said most are former or current Harley-Davidson owners, and 70% of them are buying the top-of-the-line Chieftain.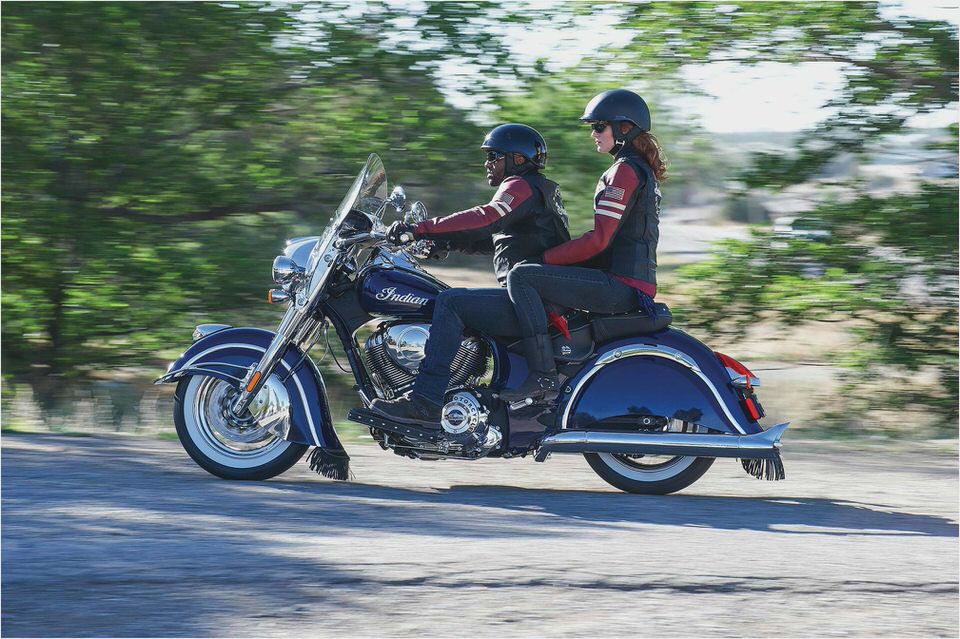 That profile fits new Indian buyer Ron Bruno of Corte Madera, Calif. He owns several Harleys, as well as a Ducati MultiStrada, and sold a BMW to make room in his garage for a 2014 Chieftain.
I wanted to be part of the rebirth of the Indian brand, said Bruno, 51, who is director of human resources for a retirement community. I was blown away by the styling, and I had confidence in Polaris because of the success they've had with Victory.
After 500 miles on the new Chieftain, Bruno said, There's nothing I want to change on this bike.
With the rebirth of Indian, the company is aiming to take a bite out of the heavy cruiser market, which is dominated by Harley-Davidson.
Menneto's ambition is to take 10% of the heavyweight market away from Harley within three years.
We have a phenomenal competitor in Harley-Davidson, he said. But we can do that.
For new owner Bruno, the difference between the two legendary American brands is one of emphasis.
Harley is still making classic cruisers, he said. They have modern features, but at the end of the day it's a motorcycle you could have bought in the 1960s. Indian is a modern motorcycle with classic features.
They've switched the paradigm.
Is that a winning formula? King, the dealer, thinks so.
We sell a fair number of used Harleys, and I wish Harley-Davidson no ill will at all, he said. But they need to look very seriously at the competition.
RoadRUNNER's Motorcycle of the Year: The Indian Chieftain – RoadRUNNER…
2014 Indian Chieftain FIRST RIDE – Motorcyclist Magazine Up To Speed – Page 1
First Ride: 2014 Indian Chieftain 2013 2014 Motorcycle Review and News
Jockey Shift: 2014 Indian Chieftain, Harley Davidson CVO Ultra Classic…
NashvilleRiders.com – First Ride: 2014 Indian Chieftain