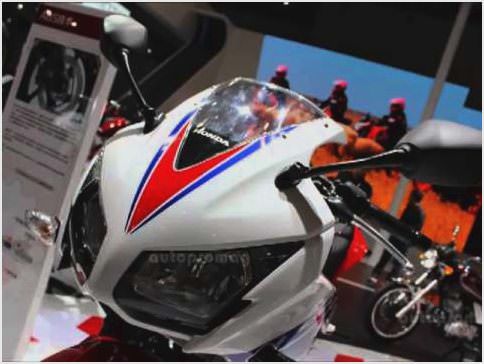 Homann Tire Automotive —–
Auto blog
2012 Honda NC700X
Fri, 28 Dec 2012 11:57:00 EST
Honda Builds The Crossover Of Bikes
Here in the land of Harleys and highways that stretch to infinity, Americans don't care much for sensible motorcycles. Unlike the majority of global bike buyers, North Americans tend to choose escape over utility, performance over practicality – that's simply how it's been done in the land of the free, at least until a funny thing happened on the way to the global recession.
As bank balances thinned and fuel prices crept skyward, sales of puffed up sportbikes and cartoonishly endowed cruisers plummeted. Americans rediscovered that motorcycles could be used for tasks like workaday commutes and trips to the grocery store, not just for riding into a Marlboro Man-approved sunset, fringe in tow. As consumers matured, manufacturers slowly responded with bikes better suited for purposeful priorities.
Honda reveals next-gen Fit Hybrid
Fri, 19 Jul 2013 08:31:00 EST
Psst! Remember late last month when we showed you those Japanese magazine scans purporting to show the next Honda Fit? The ones with the markedly more aggressive snout and Cuisinart-blade alloys?
Yup, they were the real deal, but they weren't the standard model, they were images of the new Hybrid. We know this because Honda has just released a handful of images and some details on its forthcoming gas-electric hatchback, and the images line up perfectly.
The big story for the third-generation Fit Hybrid will be the fuel economy, naturally. Honda says it has achieved economy ratings of 36.4 kilometers per liter – 86 miles per gallon – on its home-market cycle, highest among all hybrid models in Japan and a 35-percent improvement over the current Fit Hybrid, a model not sold in the US.
Honda says it has achieved economy ratings of 86 mpg on its home-market cycle.
Honda invests $215M in Ohio Earth Dreams production
Honda has announced a $215 million investment in a pair of its Ohio operations, taking its total tally for North American operations up to $2.7 billion in three years. The announcement was made at the 2013 Center For Automotive Research Management Briefing Seminars in Traverse City.
$180 million of the investment is earmarked for Honda's Anna, OH engine plant. The money will allow the facility to increase its aluminum die casting and increase production of Honda's Earth Dreams Technology engines. Think of Earth Dreams as sort of like Mazda's Skyactiv line, only ED is limited to a new line of engines, rather than a full suite of automotive components.
Anna will also be getting a new technical center to train engineers, techs, and line workers on powertrain technology.
The remaining $35 million is slated for Honda's main Ohio operations in Marysville. A 160,000-square-foot facility will be constructed near Honda's current properties, which will house another technical training center to focus on automotive manufacturing. The new building will also house Honda's North American Services group, as well as a new heritage center.
Coilovers
Honda 2011 New Small Concept – Honda springs new mini hatchback GoAuto
News motor bike 2013: Honda CB 500 F, CB 500 X, CB 500 R, return in strength!…
2009 Honda Shadow Aero motorcycle review @ Top Speed
Honda RC166 250/6 – Motorcyclist Magazine