Fuel capacity: 13.2 litres
PURCHASE DETAILS
Price: TBA
Colour options: Black/orange
Test bike from: KTM Australia (www.ktm.com.au)
The road-focused single-cylinder Supermoto generation is a real favourite of mine and at the top of the tree has to be KTM's 690 Supermoto R. With light weight, good power and exceptionally good looks, this is a bike that would be a blast to have in the garage for a Sunday spin.
Suited best for short and focused rides to get the most fun out of man and machine, the 690 SM R is a bike that puts plenty of thrills back into street riding without breaking the law with major speed infringements.
Its manoeuvrability is a strong point in tight sections of roads or heavy traffic, as is its bottom-end grunt to power you along at a cruisy pace without having bucket loads of excess power on tap.
Use the 690 SM R to take for a weekend blast or use it as a weekday commuter and it will do the job admirably. Take it that one step further and use it for long rides and it will still do the job, although not quite as effectively as a Super Duke or the like.
KTM released the SM R this year after releasing the SM and SM Prestige models in 2007, with the new SM R proving to be the sporty version of the 690 Supermoto range.
With a distinctive black appearance and orange tubular space frame to match, the R model stands out from the standard SM, as does its five-spoke cast-aluminium wheels.
The SM R is lightweight at 153 kilograms, making it easy to manoeuvre and the Dunlop Sportmax tyres that come on it are also quite well suited to the bike's characteristics.
The bike's fully-adjustable 48mm upside-down WP forks and fully-adjustable WP shock absorber mounted in the rear soak up bumps well, but the bike does tend to get a little unstable at times on rougher roads.
The lightweight wheels help it steer and change directions with ease, while the radially-mounted Brembo four-piston calipers mounting 320mm discs make pulling up a cinch.
The 654cc LC4 engine is plenty powerful with 62hp on tap, and that amount of power suits the chassis almost perfectly. It could probably handle more, but it's enough. A 13.5 litre fuel tank capacity is handy for longer rides and is much better than its rival BMW G 650 XMoto's 9.5 litre tank.
My Quick Test was done at Eastern Creek during KTM's on-road model launch, meaning I didn't get to spend time in the real world, but it's easy to see and feel that the SM R is a bike that would be a favourite in almost any garage.
In fact, the only thing better than having a 690 SM R to play around on for yourself would be if a mate had one as well — essentially meaning double trouble on the local roads and double the fun for your weekend spin.
From the 690 SM R's looks to its performance, KTM has pieced together a solid ride with this bike. It's Supermoto street riding at its finest and will be hard to beat in the road-going Supermoto category.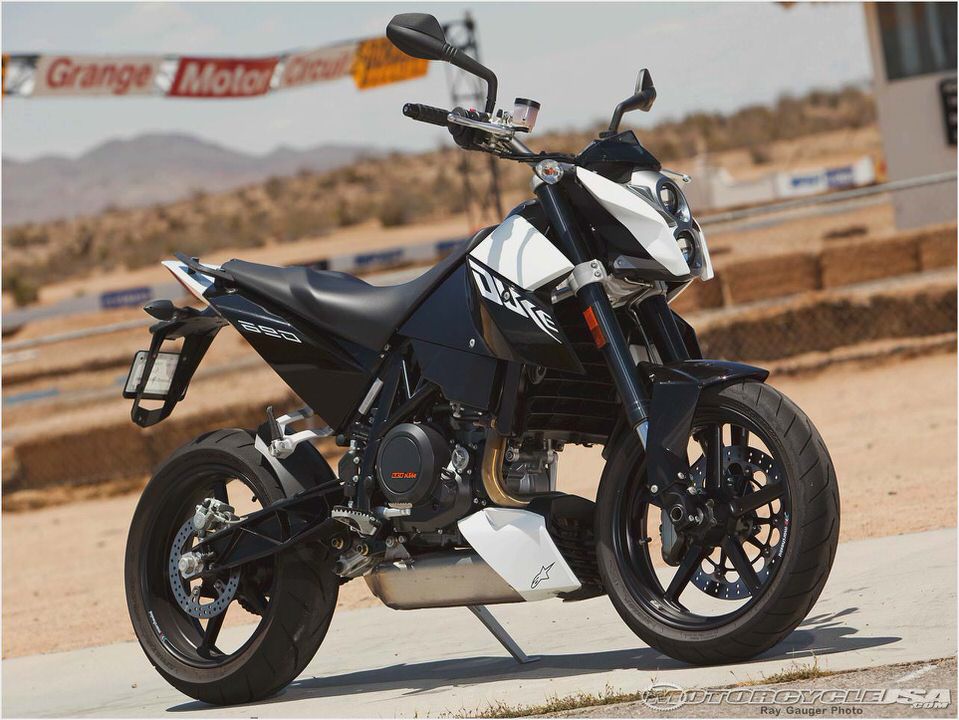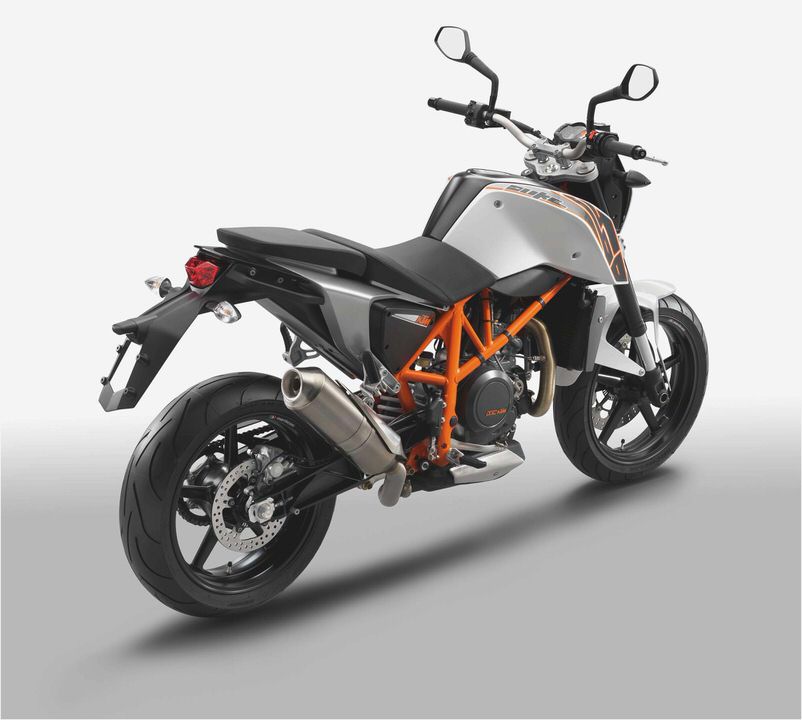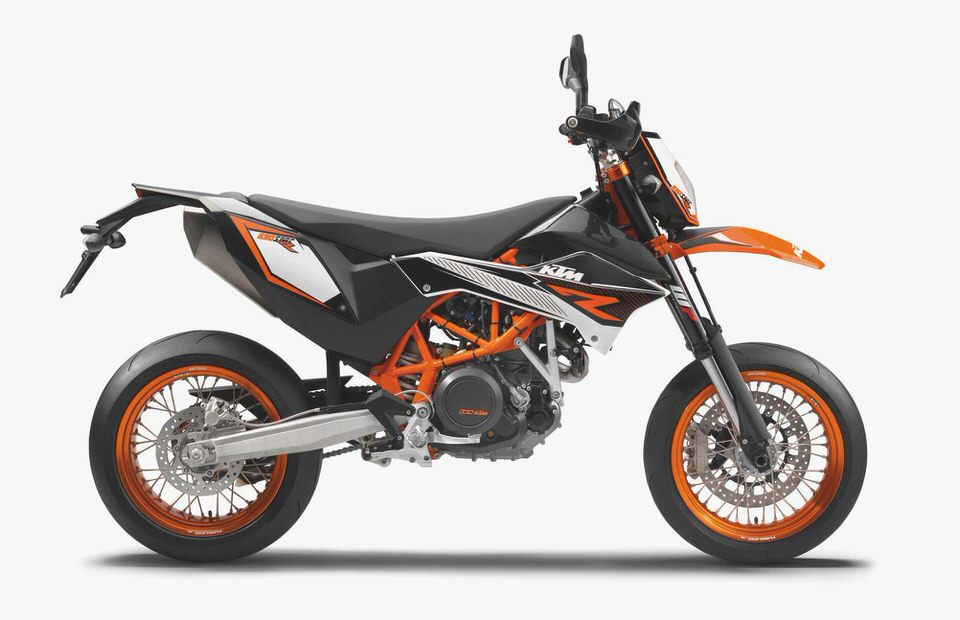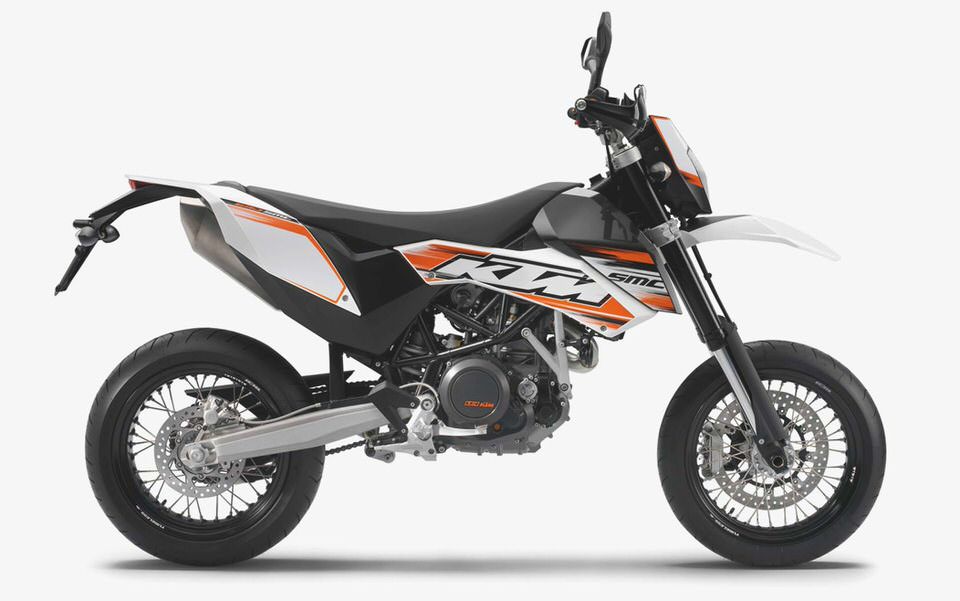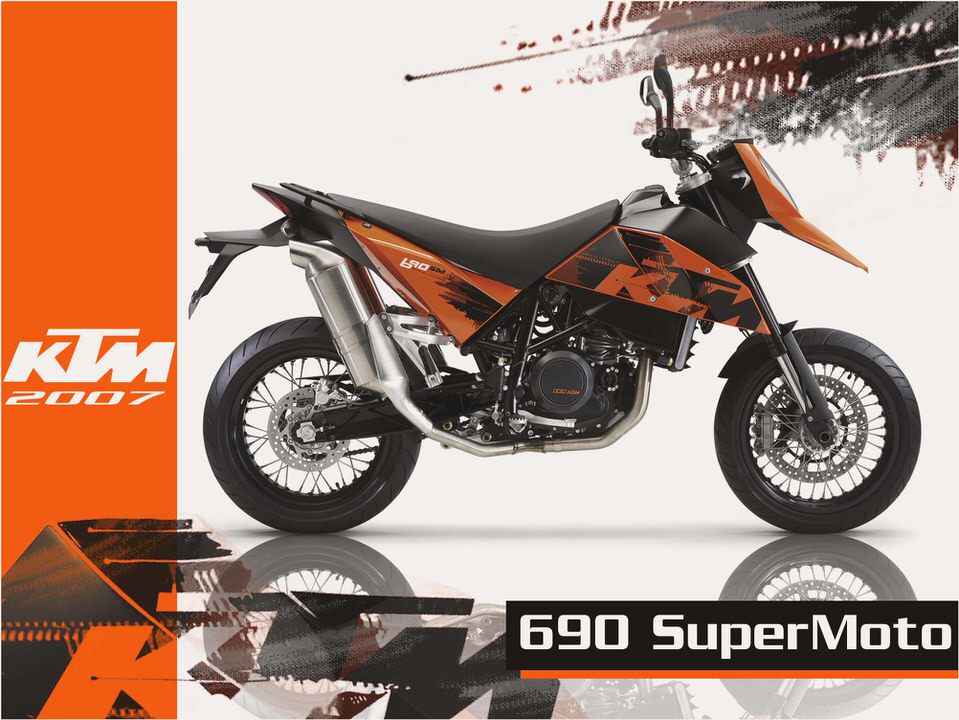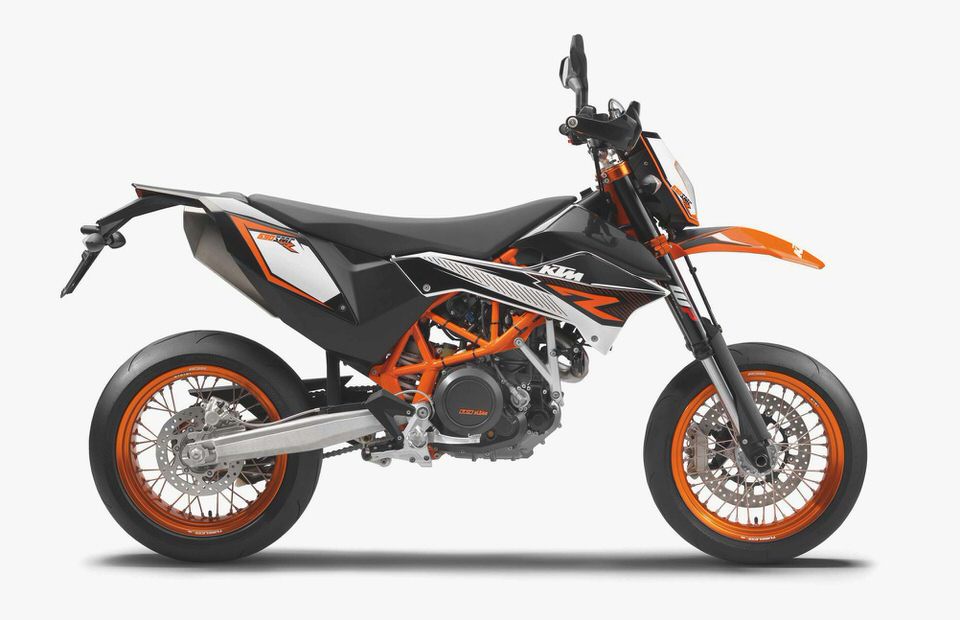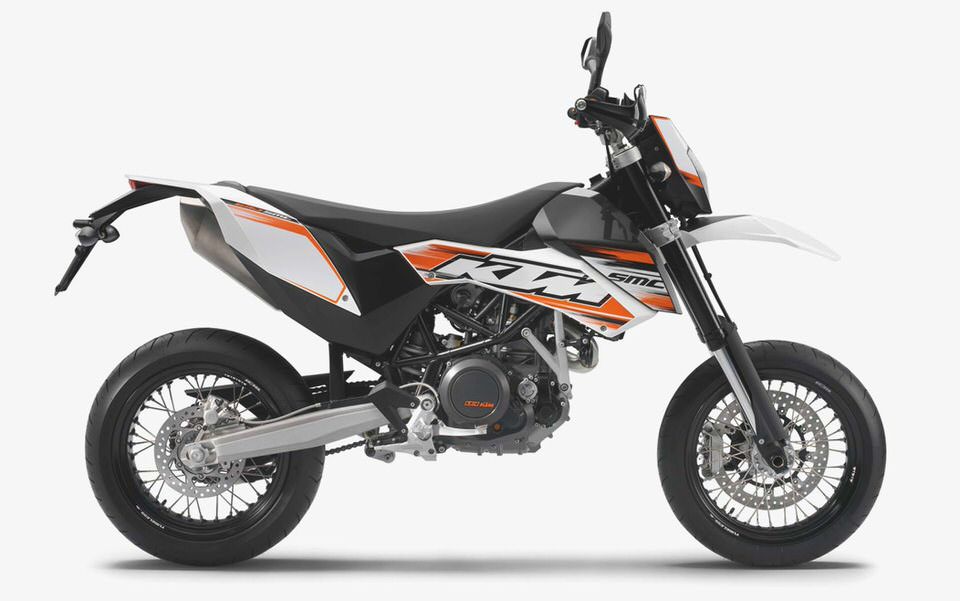 KTM 300 MXC Dirt Bike Refresh: Off-Road.com
2013 KTM 690 R Enduro question – Page 3 – LC4 400/610/640/690/950/990…
Small-Bore Motocross: KTM 150 SX vs. KTM 250 SX-F – Dirt Rider Magazine
KTM 690 Duke Track B4Bike
KTM 1290 Super Duke R review Trade Motorcycles Australia