Randakk's Supercharger Prototype for Honda GL1000
As I reported in the December, 2007 eNewsletter, the Supercharger Kit is on the road and performing very well.
For a variety of business reasons, I decided not to proceed to production.
Brief Point-of-View Video Captures the Intoxicating Whine of a Blower!   I'm certainly not the first to put a supercharger on an early Wing. Other parties have done so dating back to the late '70s. My goal on this project was to build a better blown GL1000 than any I've seen on the road.
Previous efforts that I've evaluated have limitations that I hoped to overcome. I believe I have been very successful from an engineering point of view.
Special thanks to my good friend Lars Nielsen, aka "Octane" of Denmark for his invaluable assistance on this project. Lars is an internationally famous GL1000 enthusiast and prominent technical contributor to: Naked GoldWings Forum . Here's a video of Lars on his own Supercharged GL1000 .
My set-up works very well. I'm very pleased with the performance and operation. It has far exceeded my expectations.
Now for the bad news. As a parallel effort, I've worked very hard on the business aspects of this project – struggling to get the manufacturing costs down to an affordable level so that I could sell this set-up as a comprehensive kit. Here's the result of that effort.
If I were to commit to a minimum production run of 10 complete kits, the selling price (with a very thin margin) would be at least $5,700 per kit . Sadly, I realized that there is no market for this product at that price, so I decided not to proceed to production. The price is actually not that far out of line with what CC Products was charging for their kit back in the '70s (when you factor in inflation), but it's still an outrageous expenditure for an antique motorcycle.
Even at such a price, I would not recover the RD costs incurred so far. Worse, there would be a considerable risk of installation mistakes, cancelled orders and various other problems on the buyers' end, plus some level of warranty exposure on a complex install that I could not fully mitigate. Actually, only one failed installation out of 10 would put me considerably "upside down" on this project.
So, with regrets – I will not be putting this into production.
I will enjoy my creation and look forward to showing it at upcoming rallies and events. I am very disappointed that I could not get the price down to "merely expensive." Thanks to everyone who provided assistance and moral support for this effort!
Randakk's Supercharger Prototype
"Stack" height of entire unit easily fits under stock topshelter bodywork…very stealthy!
Supercharger
Intake manifold
Carburetor
Air Filter
Carburetor spacer / adapter
Serpentine belt drive system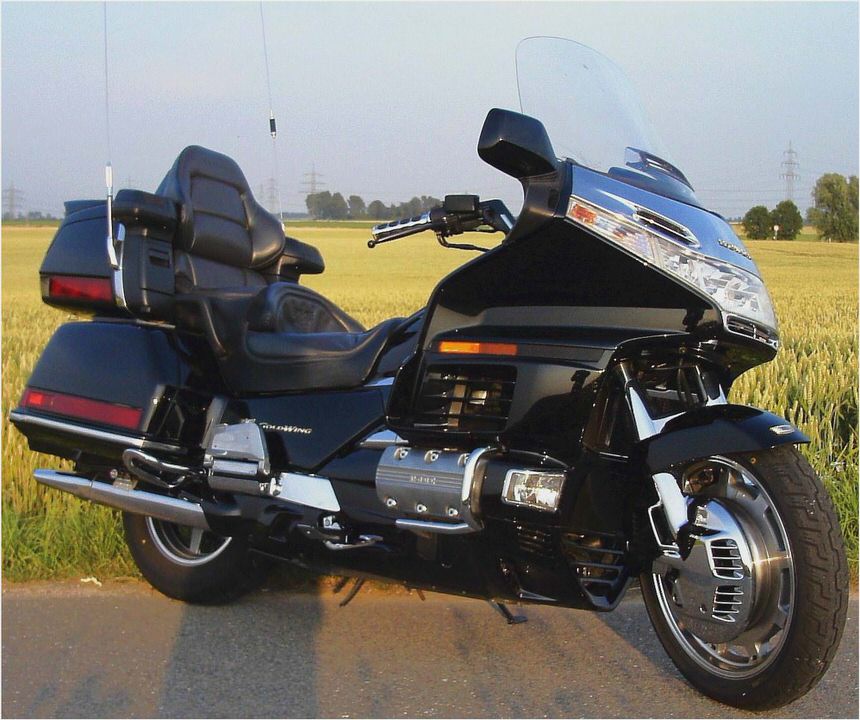 Special electric fuel pump conversion
Electric radiator cooling fan
Front / rear bracket support systems
Auxiliary oil cooler
After much experimentation, I finally settled on an overdriven drive ratio (115%) selected to achieve a conservative 5.0 psi boost at 5,000 rpms. This yielded approximately 8.0 psi max at redline. This fairly conservative setup allows the bike to run on pump gas without signifcant mofification to ignition timing and no danger of detonation or excess heat.
Premium fuel is required (mandatory). I'm sure I've left considerable horsepower on the table…striking a reasonable balance between performance and reliability.
Pulleys and belts left over from drive ratio experimentation. Now running heavy duty Gates Racing "Blue" Belt
Target = 25% horsepower increase at rear wheel (with healthy torque increase). The rush to redline is ferocious! There is no rev limiter (yet) and the rider must exercise great care to avoid over-revving the engine.
In the lower gears, it will blow right past redline in an instant.
Boost Gauge – Very Entertaining!
This blower has somewhat lower displacement than the blowers that have typically been configured for early GoldWings in the past. This design has advantages in terms of:
The Story of The CB750 Prototype — The SOHC/4 Owners Club
Honda CBF Stunner review – Gaadi.com
Honda PCX125 & 150 – Owner Reviews Motor Scooter Guide
Yamaha and Honda: Safety for kids > afaqs! news & features
Top Gear (series 2) – Wikipedia, the free encyclopedia