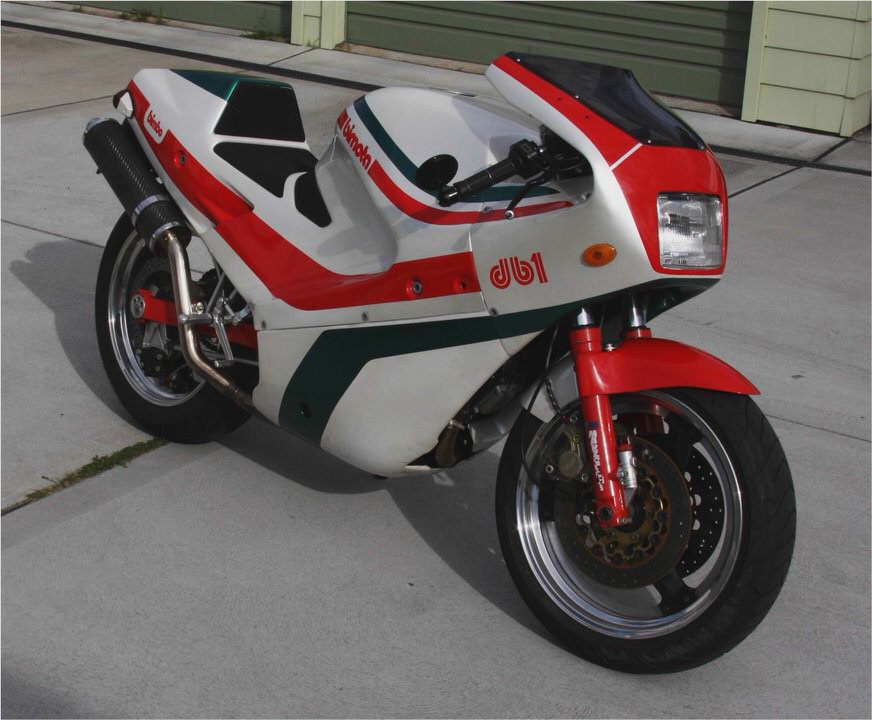 Rare – Exotic: 2007 Bimota DB5-R
For Sale: 2007 Bimota DB5-R
For many, the DB5-R is the ultimate expression of the modern Bimota. Clean, lightweight and relatively conventional in appearance (compared to the TESI, anyway), the DB5-R is powered by the torquey Ducati 1100cc dual-spark motor. Draped in carbon fiber and sprinkled with CNC-machined alloy bits everywhere, this is a bike that you can stare at and never really see it all.
This is a work of performance art.
Only Bimota can take something as overlooked as a rear hub assembly and turn it into sculpture. Drool over the chain adjustment and underslung Brembo caliper with the backdrop of that gorgeous OZ wheel.
From the seller:
MotoCorsa and Portlandusedbikes present the 2007 Bimota DB5-R at $19,999 (original MSRP of $39,999)!
Essentially a one owner bike (first owner decided to thin out his collection of Italian exotic bikes and consigned his bike with us at only 30 kilometers (18 miles). The second owner certainly road this Bimota as it was intended and enjoyed every mile (currently 2800 km. approx. 1750 miles).
Never tracked but ridden at a proper pace on the street on his favorite roads in the NW.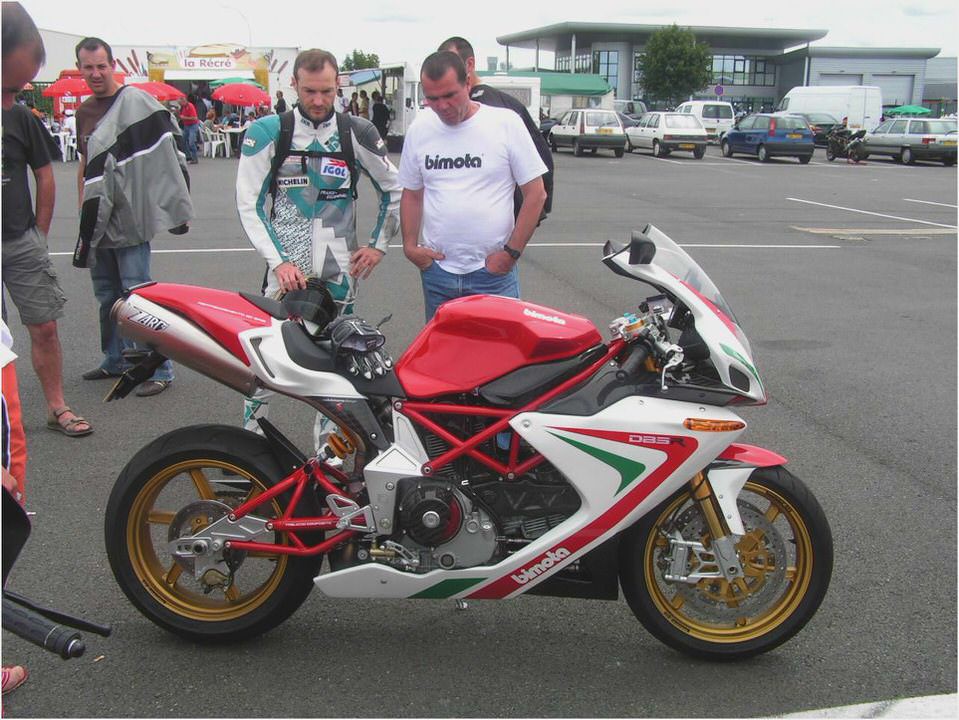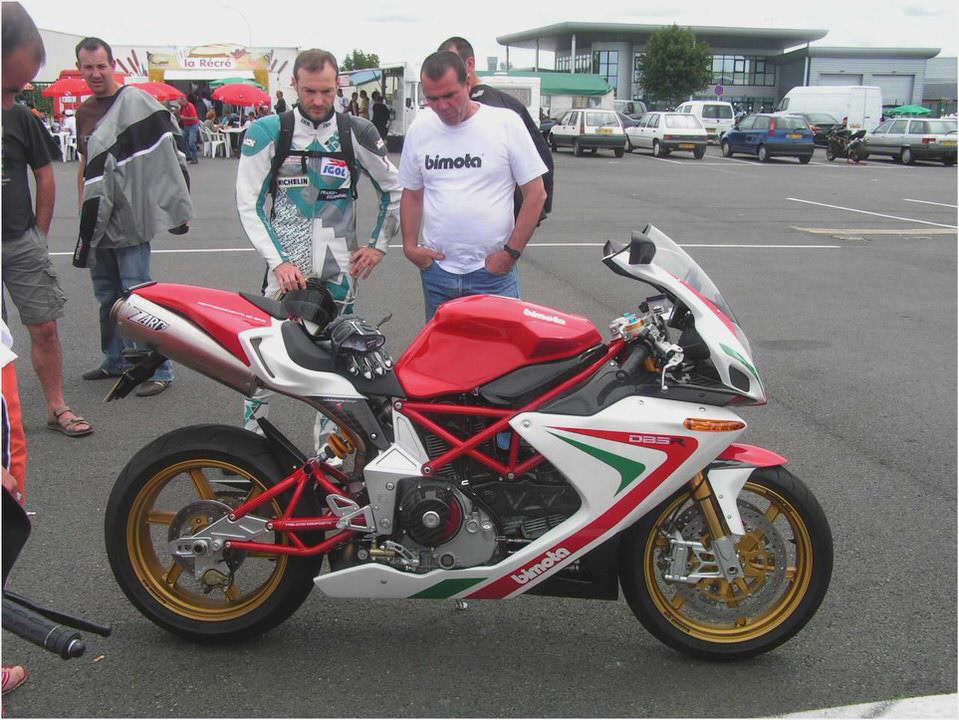 Rest assured this Bimota was never dropped and received the highest level of service from Ducati's #1 dealer in North America, MotoCorsa!
It's all here: custom billet parts (top triple clamp, fork lowers, swingarm blocks, rearsets, etc), Zard racing exhaust, full carbon fiber body, carbon fiber chain guard, carbon fiber battery box, forged OZ aluminum wheels, 43mm Ohlins forks, Ohlins rear shock, Ohlins damper, exquisite paintwork, tig welded chromoly steel frame and swingarm, boundless torque from the 1078cc Desmo powerplant, SO MUCH MORE. This is rolling art that really works.
This is truly a bike that can be ridden – it has reasonable ergonomics and tremendous performance due to its light weight – and can be parked and admired. And while the seller has provided some beautiful pictures, seeing the bike in person makes an even bigger impression. Everything somehow just *works* on the DB5-R.
And well it should: When new these things went for nearly $40k! This lightly used example is on sale now for $19,999 OBO. This is a bit high for a pre-owned DB5-R, as we have seen new ones go out the door for similar money.
Still, there is an open door to make an offer, and now would be a great time to score yourself one of these amazing machines.
, and tell them RSBFS sent you. Good Luck!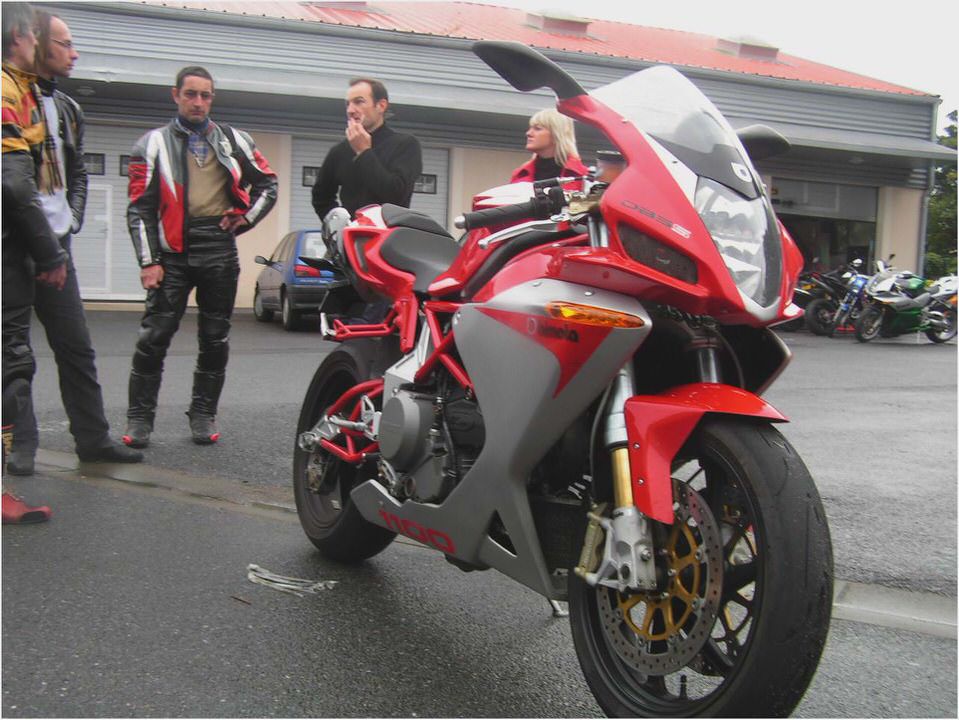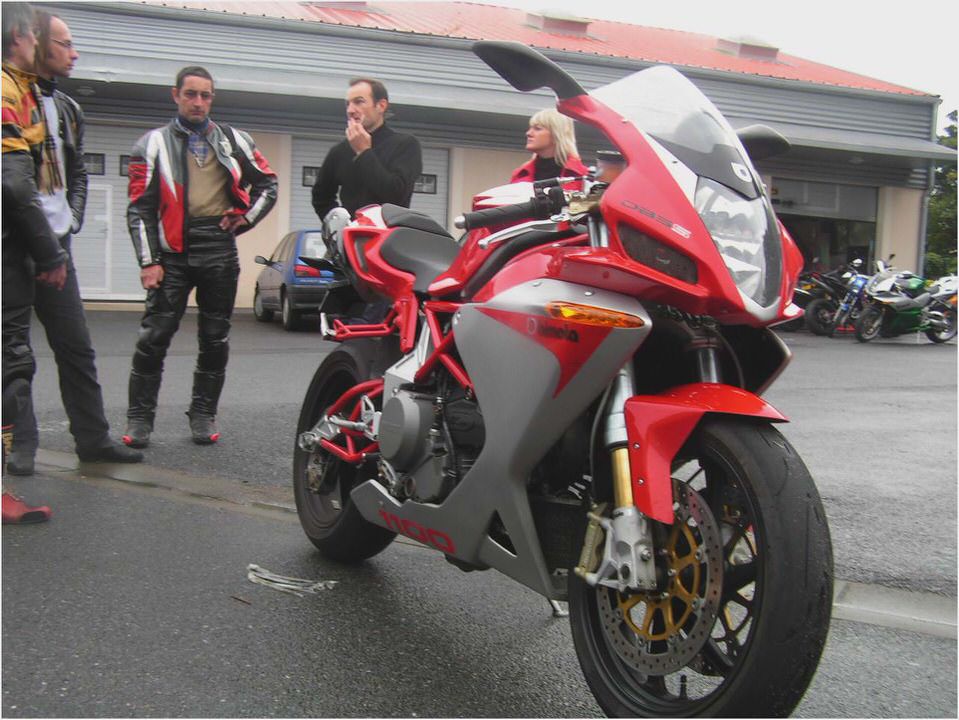 SSTX14H-FP Scorpion Stinger LiFePo4 Quad Terminal Extreme High Output Battery
True Rear Wheel Horsepower
Historic Racebikes Will Be Displayed During Suzuki Big Kahuna Nationals At VIR
Students Buzzing About History – Newport Beach Independent Newspaper
Motorcycle Specs