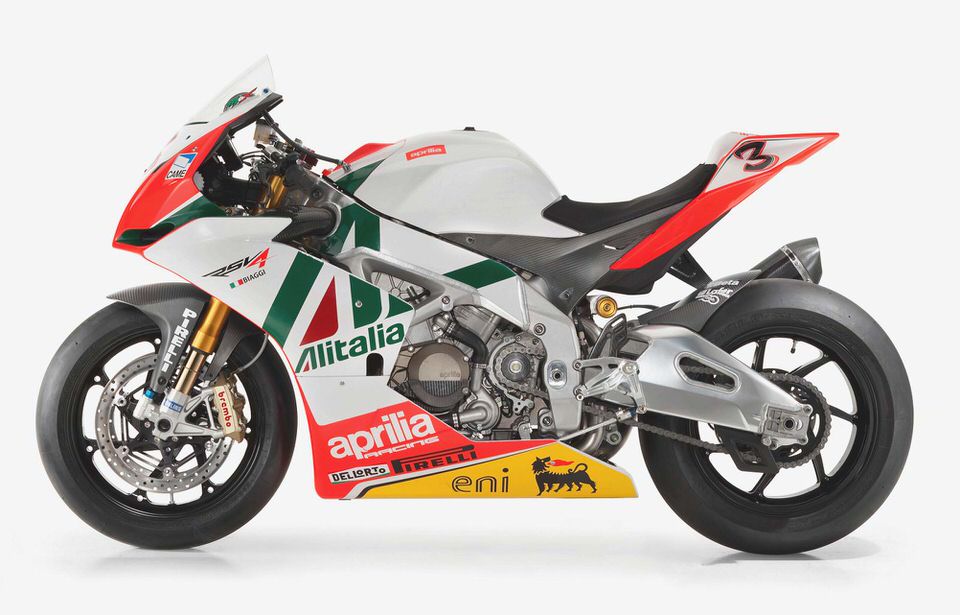 Readers Rides: Aprilia RSV250
We recently started a new series in SuperBike magazine, giving readers the chance to showcase trick bikes they've built or own. When Erick Figueroa got in touch to show us his Biaggi rep Aprilia RS250, it only took one look to know how much work he'd put into it.
Hands up who wants to go next?
I've been racing Aprilia RS250s since 2006 and I currently have three of them, as well as an Aprilia RS50, and a Ducati 999 and 1198. I'm based in Fort Bliss in Texas with the US Army.
I have my own little man cave I call 'Figgy Moto' which is where I do all of my own custom work on the bikes. I also take the time to help out other local riders with tips on maintenance and training on how to do mechanical work on their own bikes. All I ask is the odd Diet Coke now and again.
Built to race, this bike is an absolute stunner
My first RS250 project was a GP7 Casey Stoner replica with a 1098 tail unit, custom bodywork, Racetech springs, carbon fibre reeds, Arrow exhaust, QA throttle and a performance intake, together with a tune up to 62bhp. After completing the first RS250 I decided I wanted the others to be the same in terms of performance so when I take them on track the feedback and feeling is the same. It can be a pain having to change settings for three different bikes!
The second RS250 I did in the style of a Nicky Hayden GP11 replica. I used army camo paintwork in the areas where Nicky and Valentino's bikes differed. I have a close friend who owns Styles International and he makes me custom leathers to match each of my bikes.
The bike that is featured here has a story to go along with it too. Max Biaggi did an outstanding job winning two WSBK titles so I thought he deserved a custom bike in his style. I knew I would face problems making this bike due to frame and bodywork issues.
I had to cut and weld the subframe and design and engineer the front fairing bracket along with other bodywork modifications. I got the RSV4 bodywork kit from Perfect Fairing and it's the best I've seen so far, sturdy yet flexible.  All of my purchases for this build were made while I was stationed in Afghanistan. I can't decide what sucked more, deployment or waiting to get back to the garage.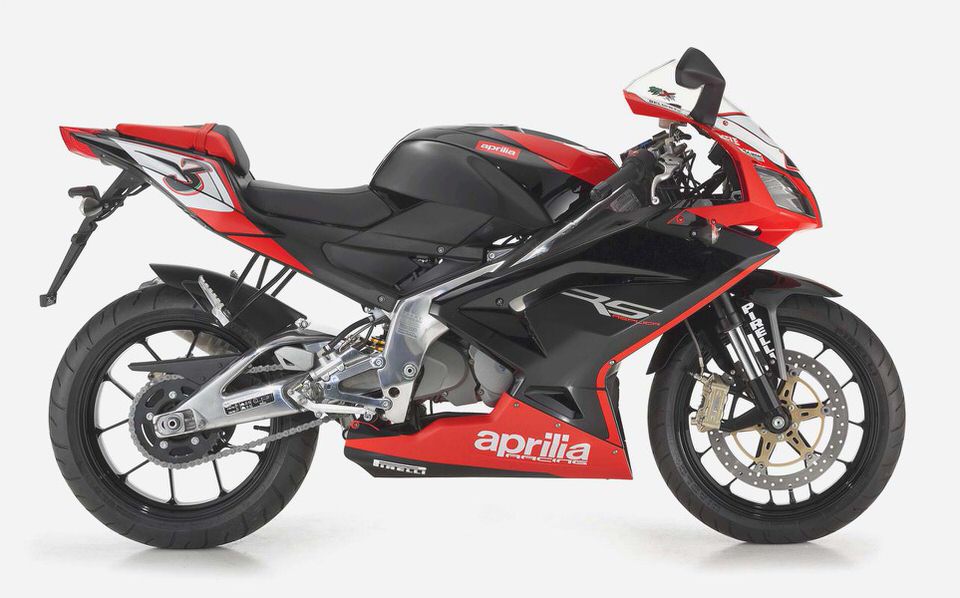 My suit was also being made ready for my return so I could hit the ground running. My wife always models on my bikes and she's a manager for Victoria's Secret so I put their logo on the tank.
If you're building a special, get in touch.
The first outing at Arroyo Secco Raceway was a great experience having not ridden in almost a year. The marshalls must have been new to the job as they black flagged my bike for smoking! They didn't know it was a two-stroke that was supposed to smoke…
This was Saturday practice and the following day I left after the racing with a first place in the 250 cup and two third positions in the lightweight GP and lightweight Superstock.
I really love these bikes and am currently picking up another to make yet another sick custom.
If you have a bike that you think would work in this section, drop an email with a few pictures to John@superbike.co.uk.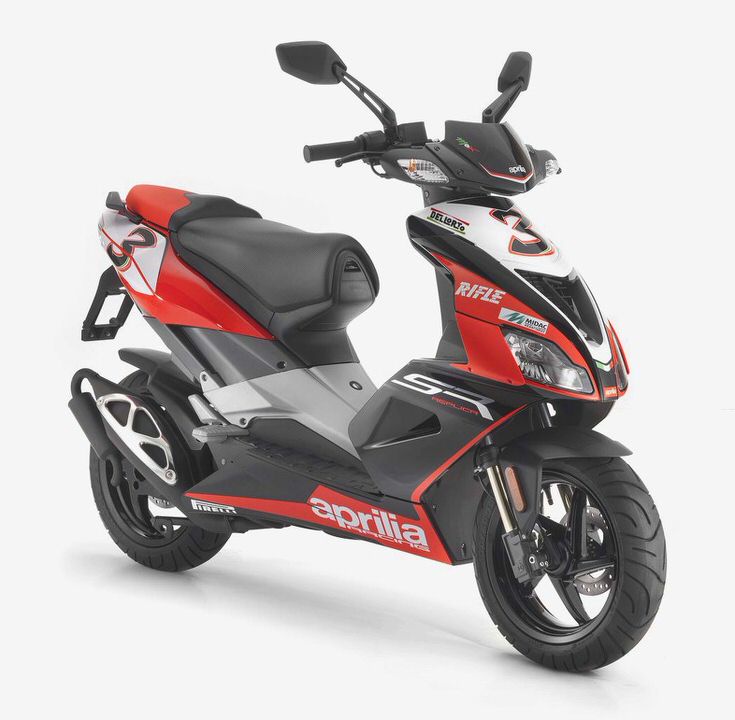 Aprilia Dorsoduro – Cycle Torque Magazine
Aprilia RST 1000 Futura.wmv DIY Reviews!
Aprilia Pegaso 650 Strada-Aprili
DAYTONA BEACH: Earnhardt Jr. wins 2nd Daytona 500 a decade later – MSNewsNow.com…
Test Aprilia RSV 1000 R Factory Motors TV