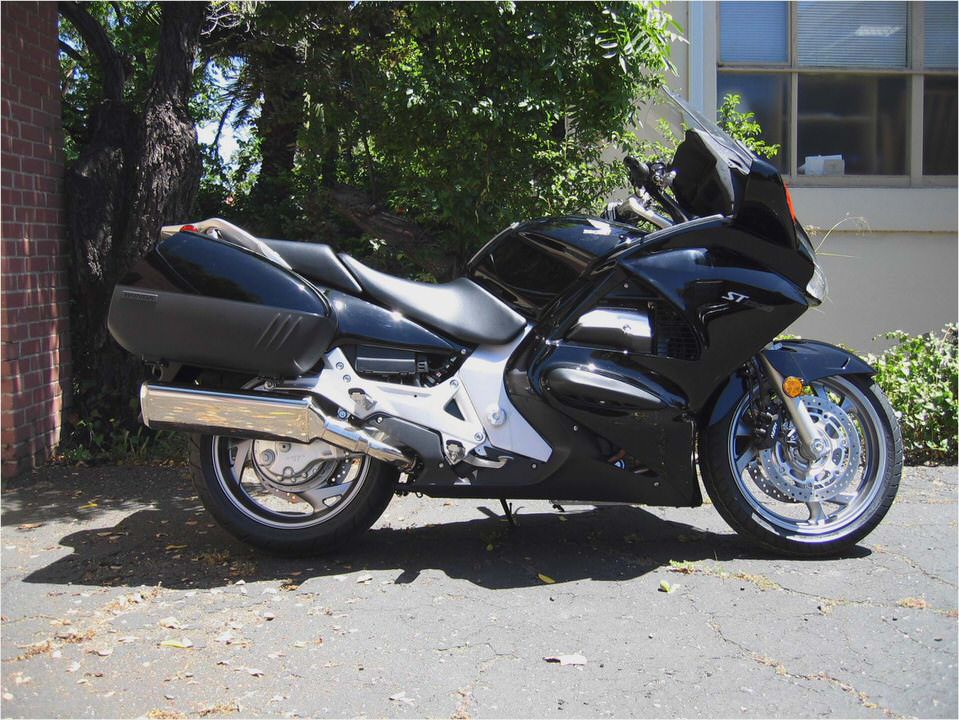 Review: 2003 Honda ST 1300
HONDA ST1300 review By Nicholas Frankl – Senior Editor
Andrew Falk – Motorcycle Evaluator
I had the pleasure of taking a brand new Honda up the Pacific Coast Highway on one of those fantasy weekends that seem so common in the movies but rarer on most weekends I get enough time to ride. I guess it's just because we have had a rather wet spring here in LA. I have always considered myself a sport bike kind of guy maybe it is a youth thing, you know the classic Top Gun line "I feel the need for speed".
But being the ripe old age of 33 now I feel the need for comfort more than speed these days. I can't carry any gear on my sport bike and the lady coming along was having nothing of that small piece of plastic covered in vinyl on my speed machine. A quick trip to the Rock store she can handle but a 500 mile rounder was out of the question!
So the brilliant and handsome Nicholas "please let me borrow cool factory test bikes again" Frankl traded me his brand new '03 ST1300, with big seats and lots of storage space. I always looked at bikes like this as boring or slow. You owe it to yourself to ride this Honda, I was shocked.
It was so much fun, like going from the supermarket 25 cent electric horsy rides to a mechanical bull.
It was a little intimidating at first sitting in the command center, all those gauges and dash space. When you first hop on you feel like you should call out "initiate the launch sequence". I liked just staring at the controls; the outside temp gauge always caught my eye, why don't all bikes have this?
After setting the windshield to its lowest "in town" position I was off. This motor was smooth and pulled me, the girl and full saddlebags like butter.
I guess what impressed me the most about the ST was how something so comfortable, roomy, quiet and with so much storage space could feel so sporty. This thing has a torquey motor, solid handling and at speed feels like a stripped down sport tourer, more like a VFR, not a full blown, hard bag, got time to ride to Alaska road warrior. It turns like you hope it will every time, no worrying about that high-speed sweeper ahead just stay on the gas and it just goes.
I was able, with some practice, to adjust the rear preload while on the go and that was really fun. Again why don't all bikes have this?
The integrated bags are a real treat. I found them very easy to get open and on/off. They even fit a full-face helmet on both sides! The dash has a couple of really handy, deep, storage compartments. The one on the left locks, so that's where the camera went which was very handy.
It also doubles as a food warmer, so be careful what you put in there. I think they offer a rear bag/backrest for the passenger, which would be nice as I could tell after awhile mine got tired of holding on to me or the little grab rails.
The motor always delivered even at prolonged triple digit speeds. There is a spot around 4500 rpm under load in too high a gear that it makes some sad almost industrial type sounds but it never hesitated and the injection was flawless. I averaged about 45mpg, which I thought impressive considering the weight.
It was just as happy being revved in town up and down the twisty Laurel Canyon as it was just putting away mile after mile, smooth, responsive and always with that "it's a Honda don't worry about it" feeling.
To me the coolest feature was the electric windshield. I found myself playing with it all the time. In the down position you get a normal healthy wind blast that kept you cool and refreshed and when it gets chilly you just hit the button and all is better again.
At 80 mph on the highway I could ride with my face shield open with no windblast or fear of catching something in my eye, a great bonus on a nice day when you get that claustrophobic feeling in your helmet.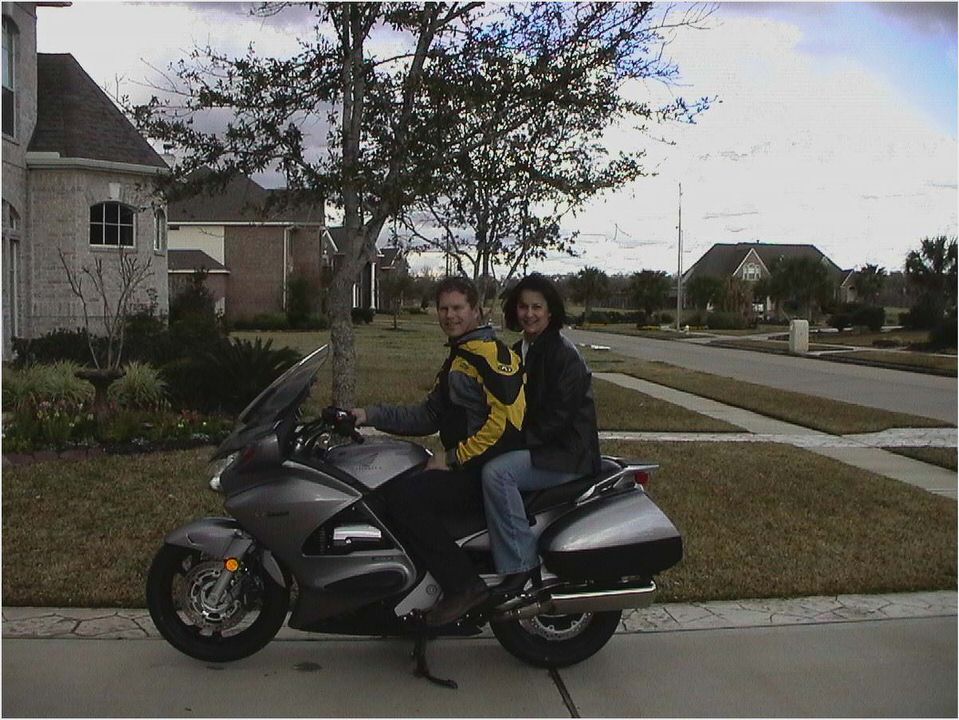 After 400 or so miles I felt confident enough to chase down sport bikes. It really feels planted and gives you confidence that you never feel on anything made in Milwaukee. If the guys who live for the black and orange (and I don't mean KTM) could stop trying to fit in with the unshaven crowd and just try one these I am convinced they would never go back. Granted you give up a lot of soul and I am a big fan of soul but this bike hands you speed and confidence in a totally effortless package.
A cruise control would be nice and so would seat and grip heat but otherwise this thing rocks. Buy it, put gas in it, change the oil if you have time and see the world. In my opinion there is no more reliable or accessible mount on the market than the ST.
Honda should figure out a way to create a rental operation around this bike. I don't need that much bike every day but when I travel I would rent it three times a year and be able to feel that rush of power, safety of ABS, convenience and comfort that made this trip one I will always remember. And the ladies think I am a real romantic hero!
Here's a tip Honda. Set up a test ride stand about 10 miles outside Sturgis during bike week, keep a pile of full face helmets with tinted shields and an assortment of somewhat large Aerostich suits and let them try these things. With the suits and tinted shields they will be anonymous and none of their friends will know it's them.
If you put little cameras in the helmets I bet the smiles would surprise you. If you really want to blow them away let them ride a Valkyrie or VTX 1800. I bet really hard men would be crying after a ride on one of those…..
FRANKLY FRANKL
I agree with all of Andrew's comments. The bike is excellent and that's' why most of the European police force's choose them. Space, handling, speed and excellent riding dynamics.
The only caveat is the power screen. It is well designed and very effective in almost every scenario. However, if you like riding with the screen up, and also happen to be riding on twisty roads, then it can create a visual problem as the screen is quite tightly curved around its perimeter and this produces distortions to the degree that one find oneself looking around the screen to enable better positioning into and out of curves.
I cannot think of a good solution except making a flatter screen – which would likely be less wind efficient but would improve peripheral visibility. There, you have my 2pence / cents worth!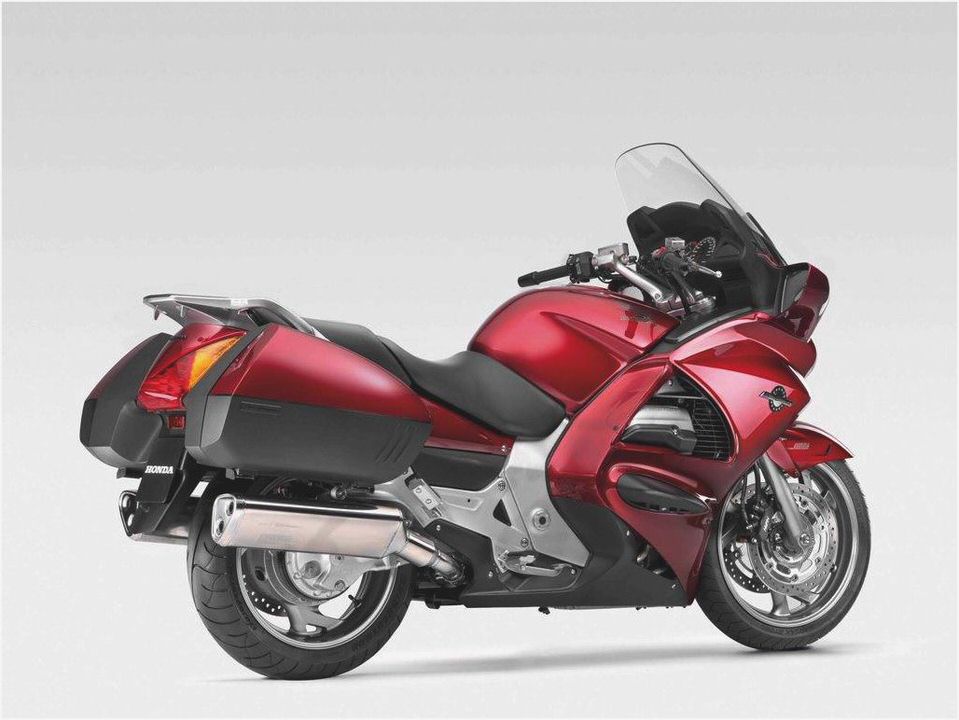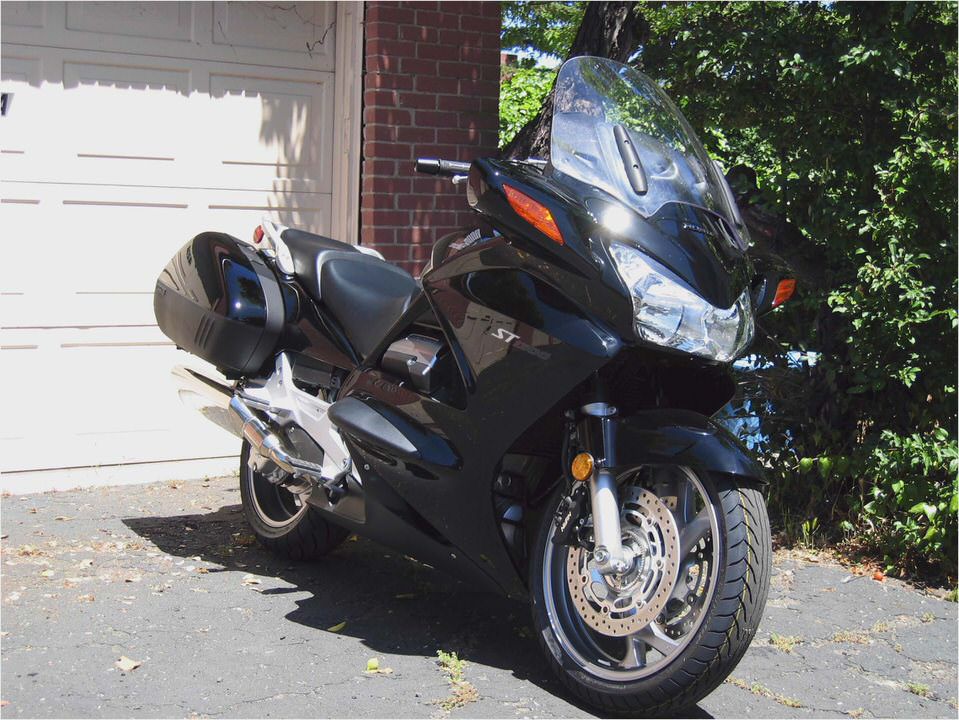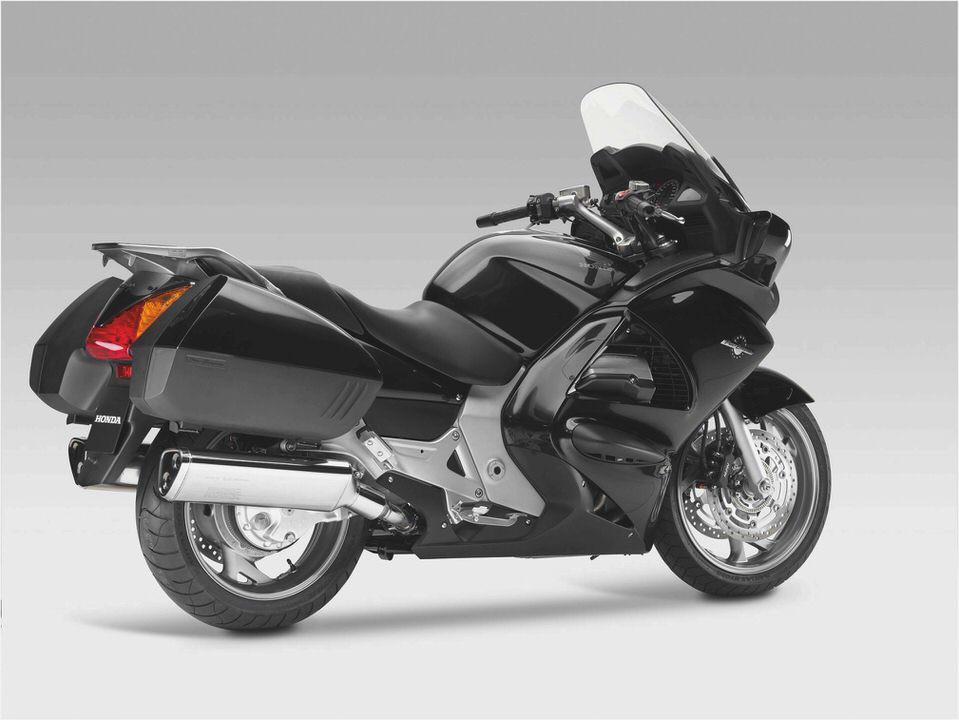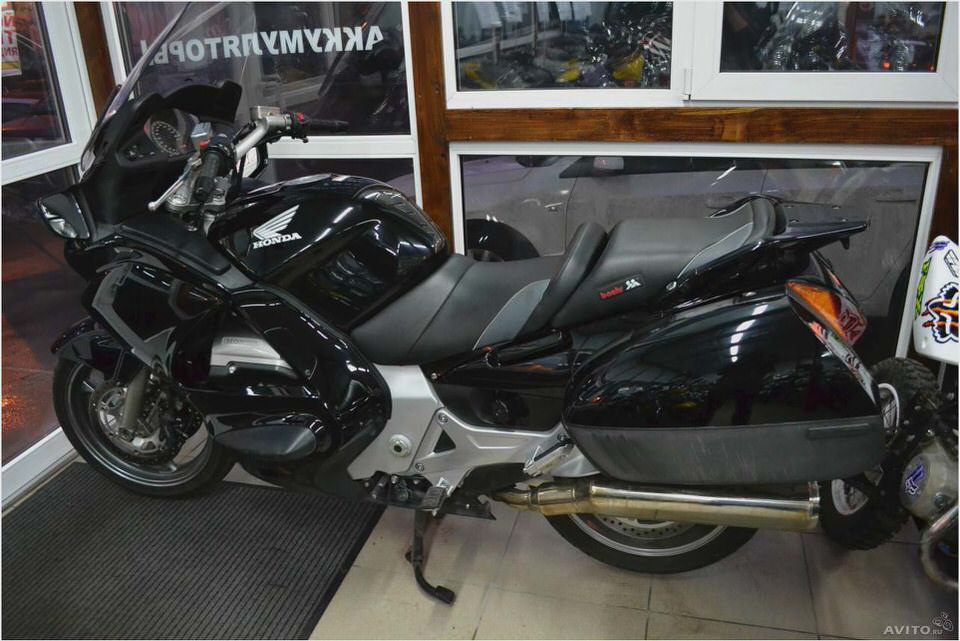 Pristine Cond 1 Owner Rune NRX1800DA Under 3K MLS Elderly Owned Just Srevice…
Honda CBF Stunner Refresh Review and Ownership Report by Pranav
JiR Team Scot team rider Andrea Dovizioso gets his first proper taste…
The Specs for a Honda CBR 150 eHow
Honda Silver Wing Scooter Review