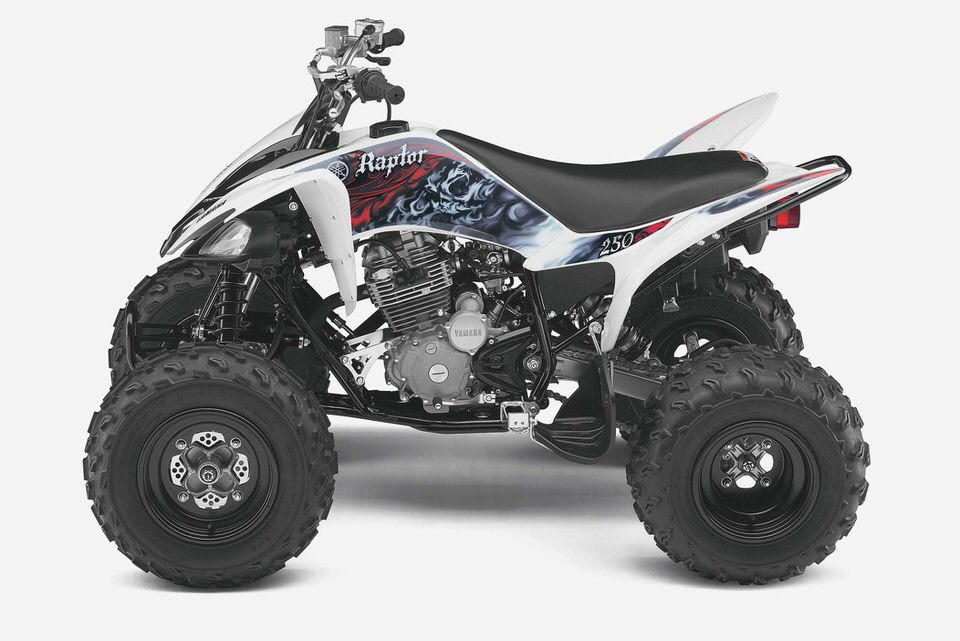 Roll Design/Elka Raptor 250 Suspension Upgrade
October 7th, 2010
(05/10/10 – Fallbrook, CA) Roll Design/Elka Raptor 250 Suspension Upgrade – Story and Photos by: Erik Westergaard
We received a call at Roll Design regarding a suspension upgrade to Elka's for a young girl Raptor 250, who's age will not be revealed as it may or may not conflict with the sticker on the bike. Her Dad wanted her to not only be able to hang with the other kids she rides against when they create their little race tracks at the dunes, but also to increase the safety factor. Her stock bike was limiting on both aspects.
After discussing his needs and wants, he decided on the complete Roll Design and Elka Stage 3 package for the Raptor 250.
Yamaha Raptor 250 Stock setup
Yamaha Raptor 250 with Roll Design A-Arms and Elka Suspension
The stage 3 shocks were chosen for the adjustability and although the advantage of a Stage 4 with High / Low speed compression adjustment was discussed, it was decided against. Dad was not interested in the ability to fine tune the shocks to their capability and they would have gone under-utilized. The Roll Design front end is +3″ on each side giving an additional 6″ of width for superior stability which was a key safety factor.
A top of the line +4″ RPM Dominator axle was used for the rear to match the front and both help with the stability of the bike and to keep handling proper and as intended by the Roll Arms. Galfer brake lines were installed to both compensate for the longer arms, as well as increase braking power since she will likely be going much faster from here forward.
The assembly happened in-house at Roll Design and went from start to completion in a single day. The bike is in perfect shape and hard to tell that it was not new which helped make the installation clean and painless.
We look forward to many more builds like this when people realize the potential of these great little machines, and hope to even put one together as a shop bike for following the races in 2011 in the Elka Service Center trailer.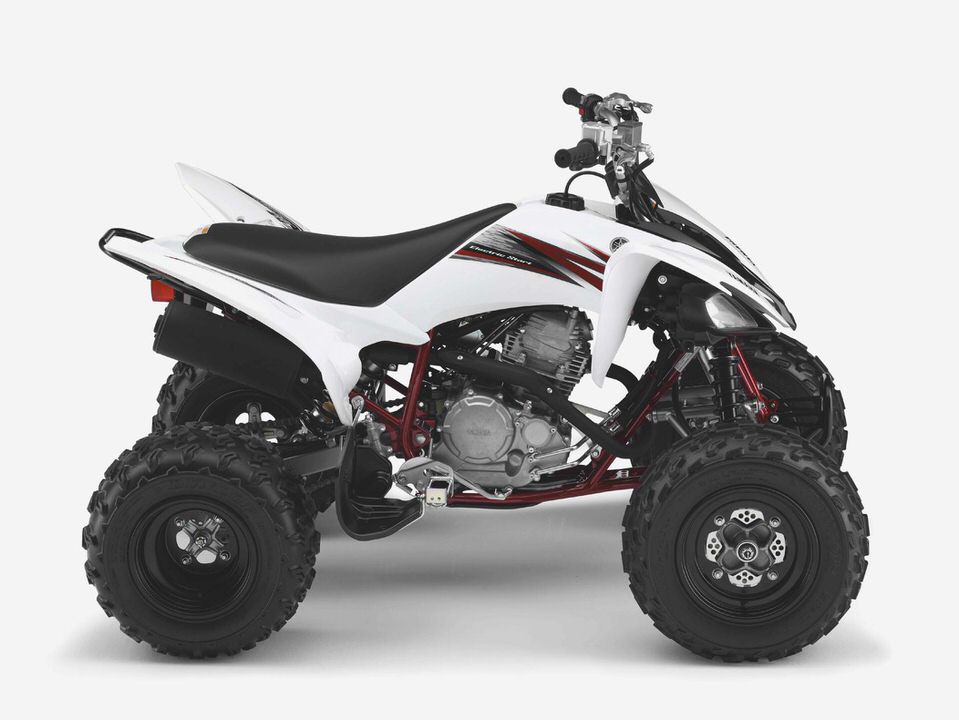 Yamaha Raptor 250 Stock setup
Yamaha Raptor 250-Roll Design/Elka Shocks Front View Closeup Yamaha Raptor 250 with Roll Design A-Arms and Elka Suspension Yamaha Raptor 250 – Roll Design/Elka Upgrade – Rear View
Yamaha Raptor 250 Roll Design/ Elka Upgrade – Side View
Roll Design Raptor 250 Control Arm Kit – Part #YAM140 – $1,195
Elka Raptor 250 Stage 3 shocks front – $1,195
Elka Raptor 250 Stage 3 shock rear – $895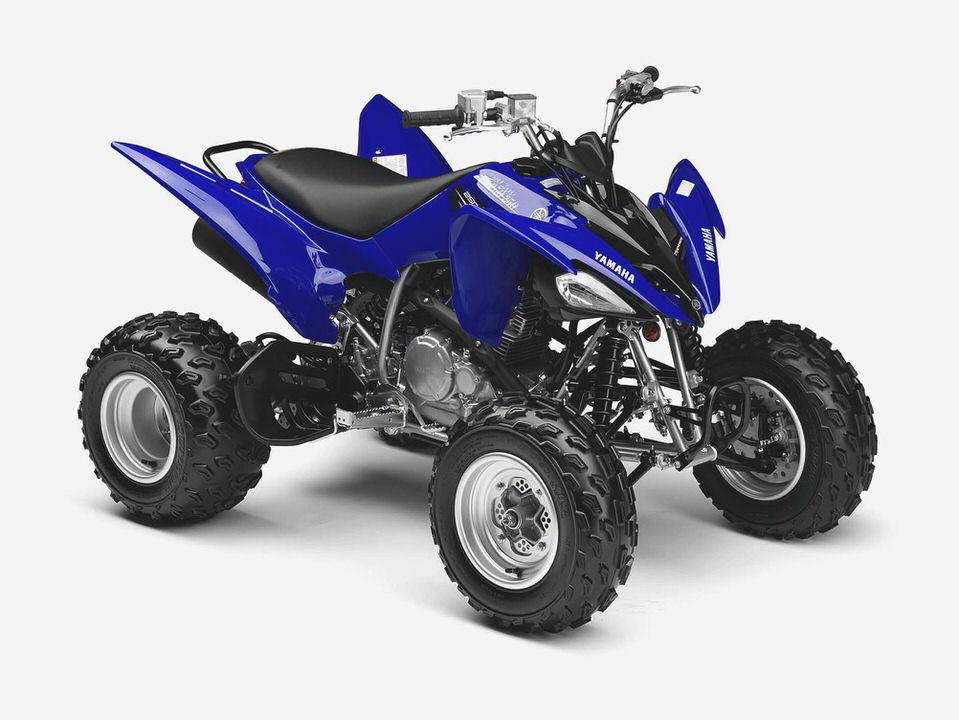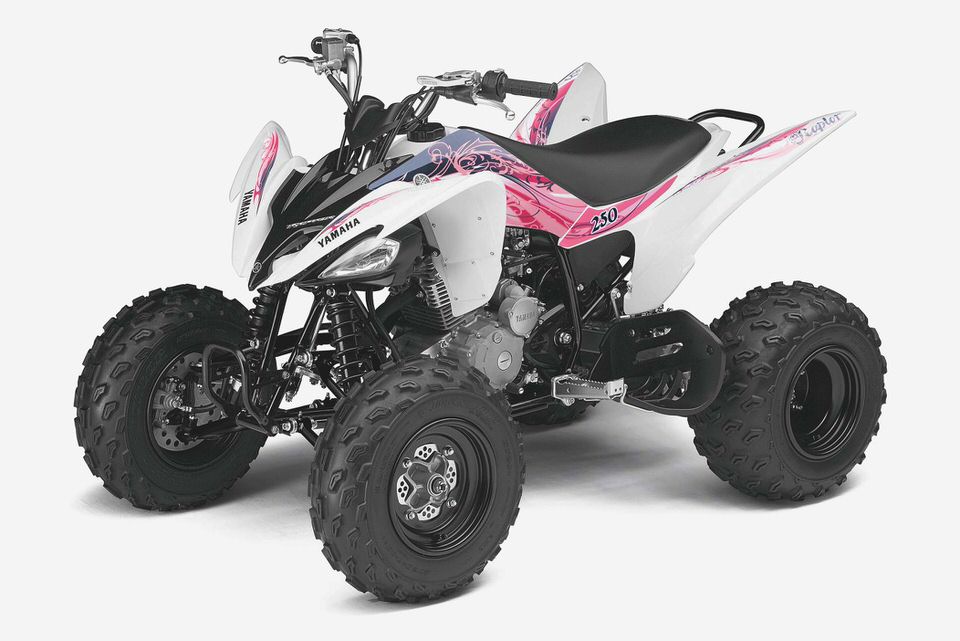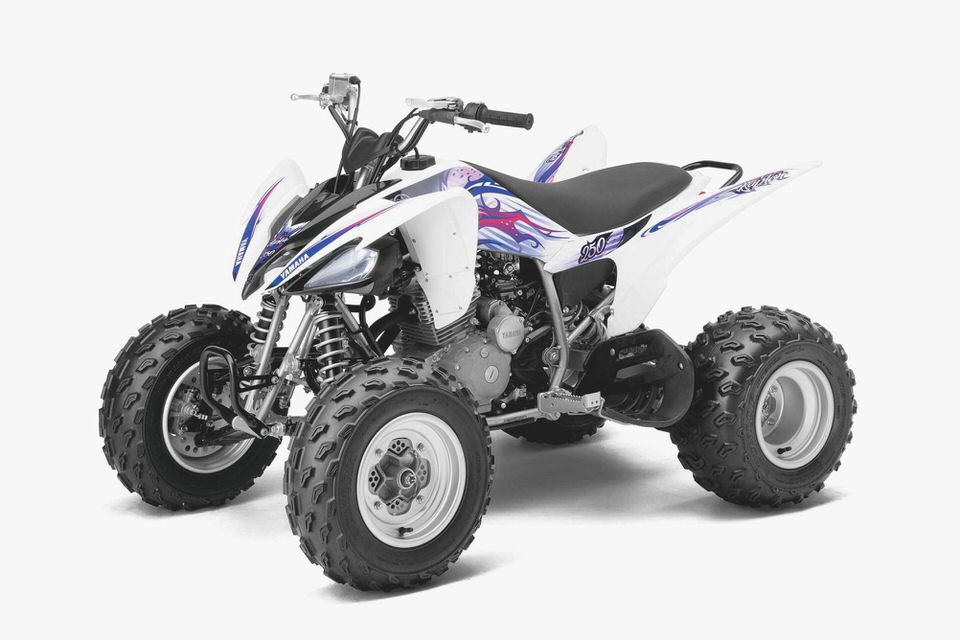 Getting the last mile
Soup :: Yamaha's legendary TZ750
2013 X-MAX 125 Metropolis Greenwich
Yamaha plans Rs 200 cr upgrade, expansion
Yamaha Majesty Specs eHow