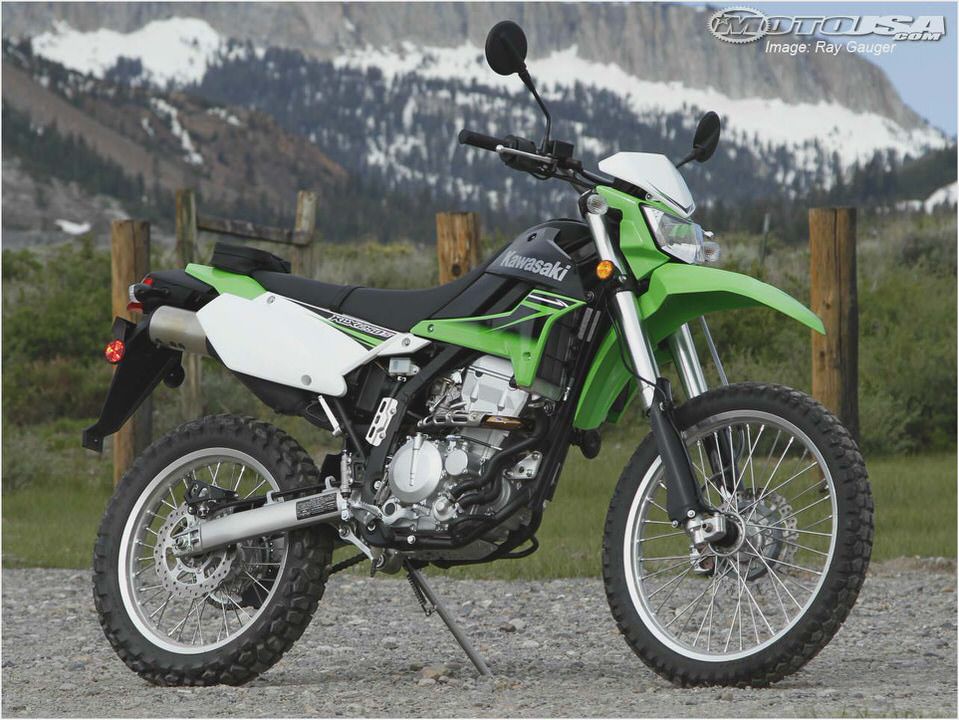 Riding Impression: 2009 Kawasaki KLX250SF Kawasaki's new supermoto-style KLX250SF defies the notion that an entry-level machine must be mundane.
Photography By Jeff Allen
It doesn't matter if you're a novice or an experienced rider; both are prime candidates for a budget-priced 250cc Single. While this new KLX250SF's sharp appearance revs anyone's fervor for fun and frolic, its refined lightweight package also meets the more basic needs of daily use.
Based on the reworked KLX250Sdual-purpose model, the SF trades that bike's plush off-road-oriented suspension and knobbies for firmed-up components that provide better pavement performance. Adhering to conventional supermoto practice, the KLX features 17-inch wheels shod with IRC Road Winner rubber, which, along with reduced suspension travel at both ends, offers more planted feel on the street.
Novices will appreciate the SF's relatively low 33.7-inch seat, while skilled pilots stand to exploit the abundant cornering clearance and almost absurd attainable bank angles.
The 249cc, liquid-cooled four-stroke powering the KLX is equipped with an electric starter and a gear-driven engine balancer, elevating its comfort and civility. We measured 21 peak horsepower at 8100 rpm on the Cycle World dyno, with power tailing off smoothly as revs approached the 10,500-rpm rev limiter.
Vibration levels remain subdued until revs surpass 8000 rpm, at which point things get a little bit buzzy but remain tolerable. Running at 7500 rpm in top gear nets an indicated 75 mph and a clear rear view in the superb mirrors. While there's another 15 or so mph to be had, you'll need to tuck in and stretch the throttle cable to get there on flat ground.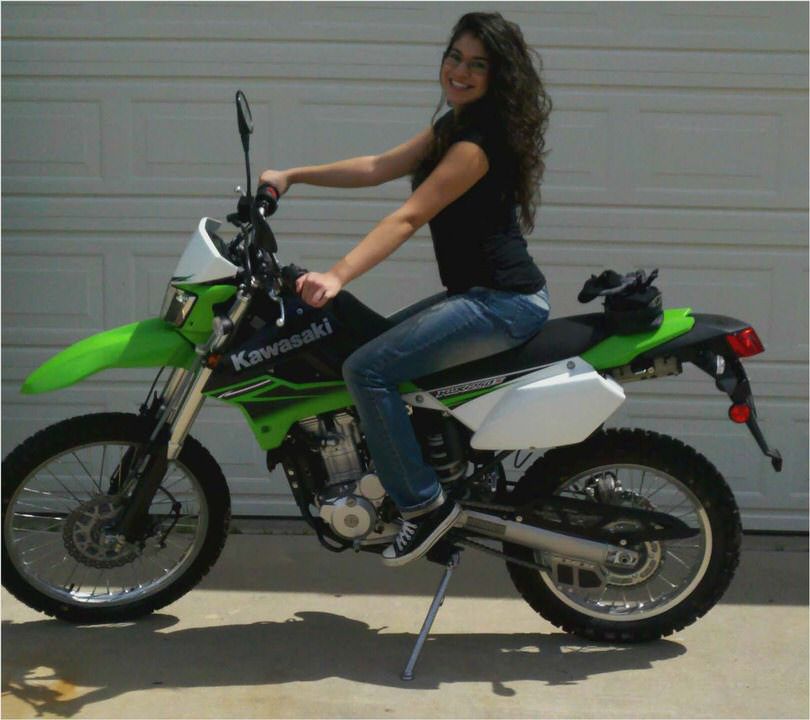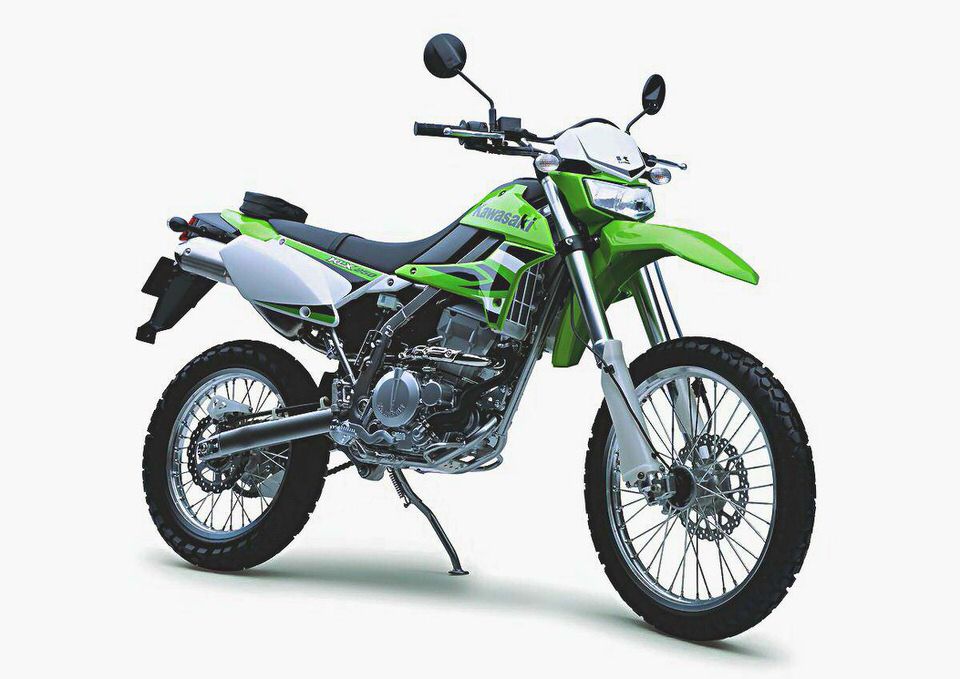 In town or on tight backroads is where the KLX shines, exhibiting lightness and an almost uncanny handling ease. Clutch pull requires but a single finger, and the six-speed gearbox shifts smoothly and lightly.
Steering effort is equally effortless, as the mere thought of applying input to the wide motocross-style handlebar initiates a turn. Straight-line stability at freeway speeds is decent, although there's a slight tendency for the front tire to track rain grooves, resulting in a familiar shimmy typical of dirt-based streetbikes. Fuel range is limited by the 2-gallon tank hitting reserve around the 85-mile mark.
Our 56-mpg average netted a 113-mile range, coinciding with our tolerance for the narrow and firm saddle.
Beefed-up brakes are another supermoto attribute Kawasaki adapted to the KLX250SF. A single 300mm petal disc and twin-piston caliper up front work with a robust rear setup to easily haul the 293-pound machine down from speed. The 43mm inverted cartridge fork offers adjustable compression damping, while adjustable rebound on the shock helps dial out excessive chassis pitch under hard braking.
In the $5299 KLX250SF, Team Green has come through with a fun and affordable means to keep you out of the red.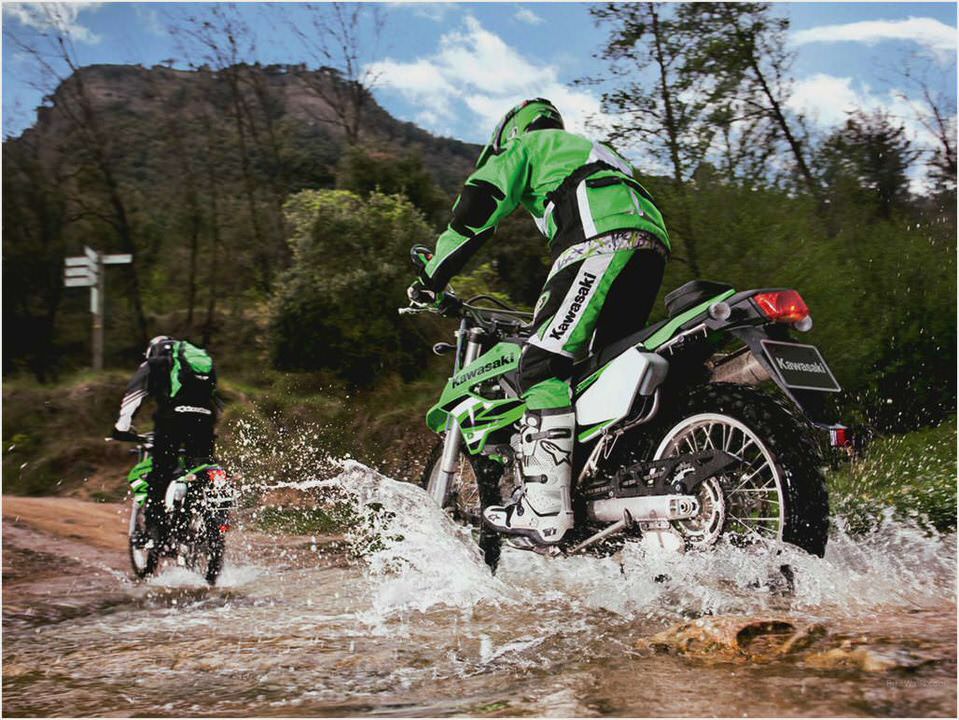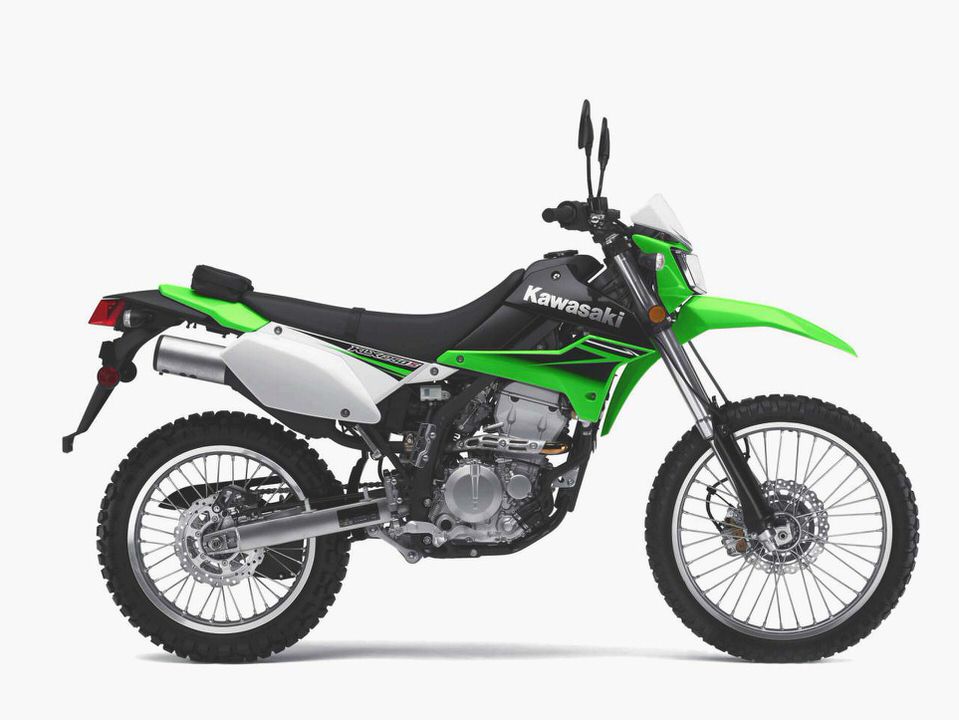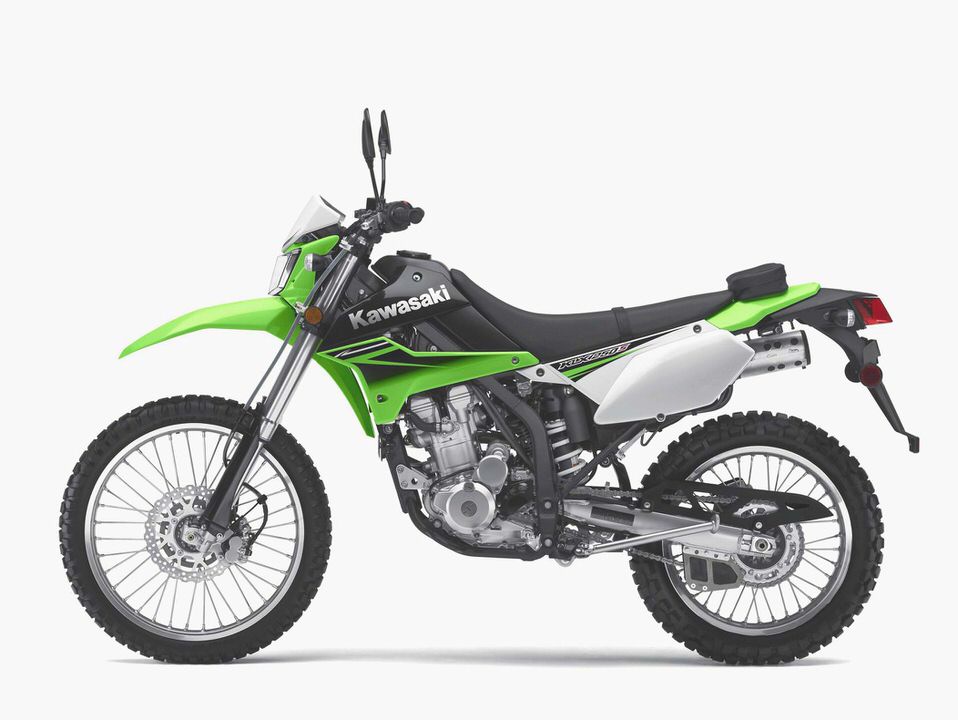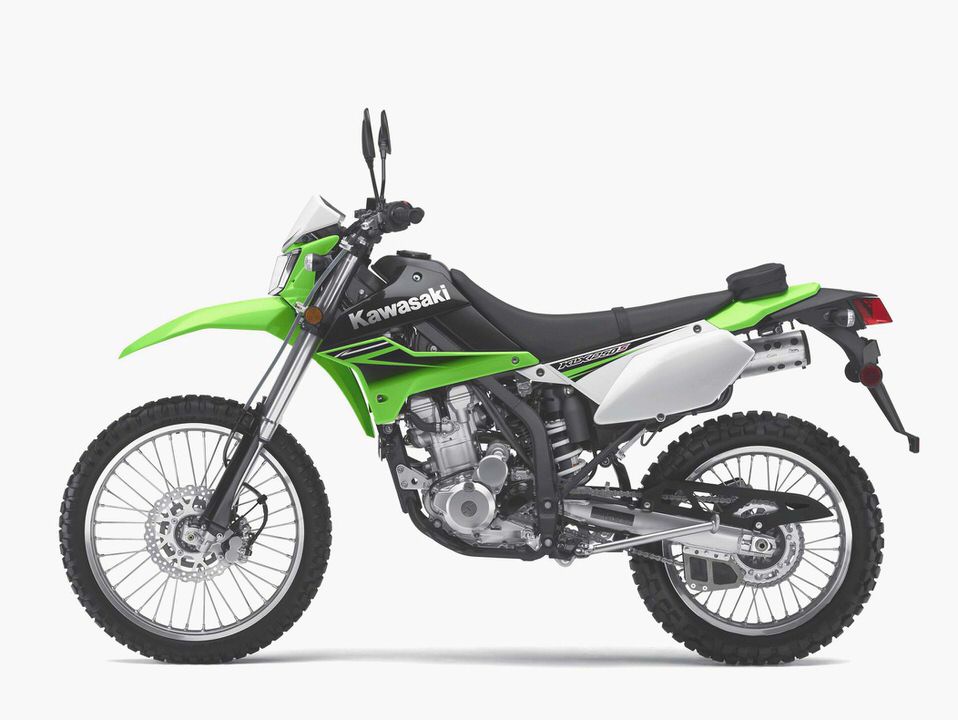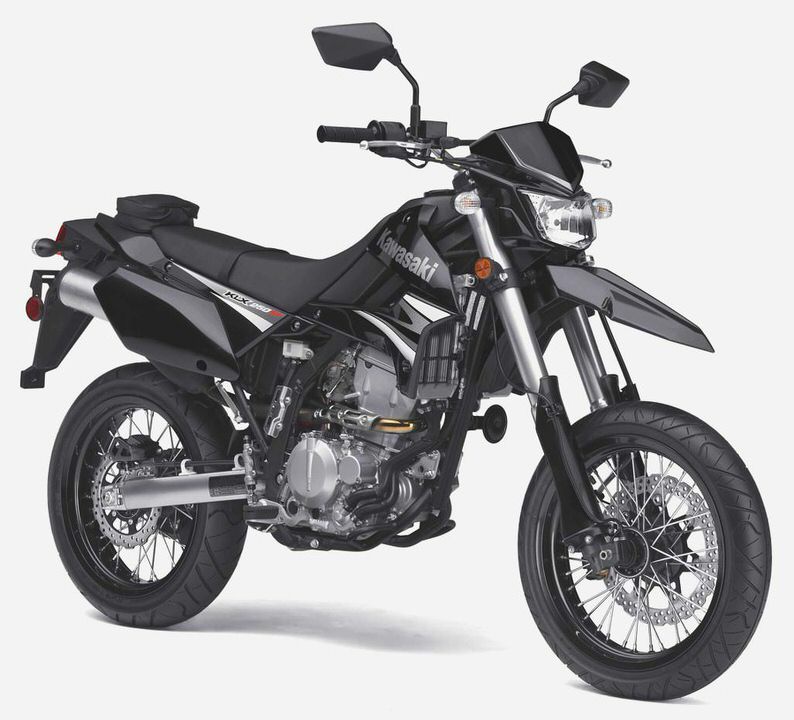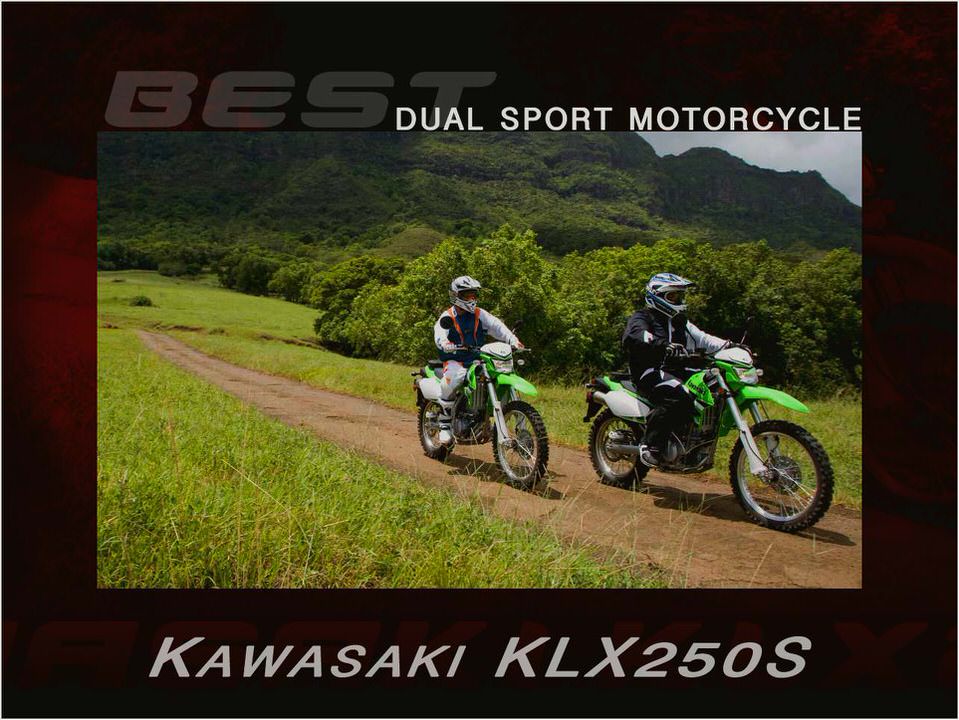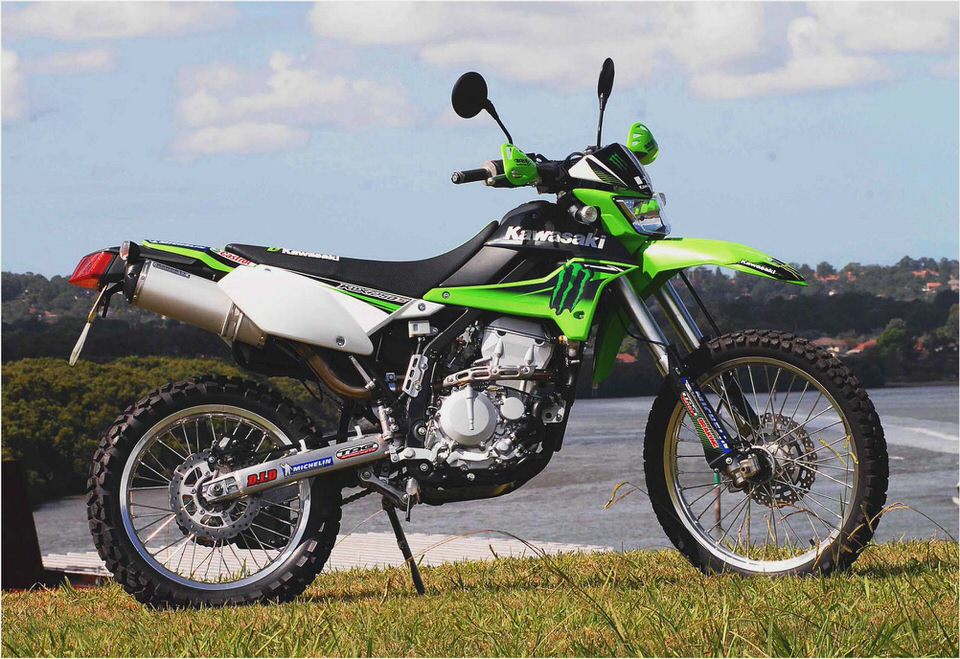 Manila International Auto Show 2014 hopes to break 100 Motioncars
First Ride: 2011 Kawasaki Vulcan 1700 Vaquero – Press Launches – 2011…
Kawasaki H1 Mach III 500 Bike EXIF
Memorable Motorcycles Kawasaki H1 – Motorcycle USA
Kawasaki 454LTD, Vulcan 500, Ninja 250 Repair Manual 1985-2007