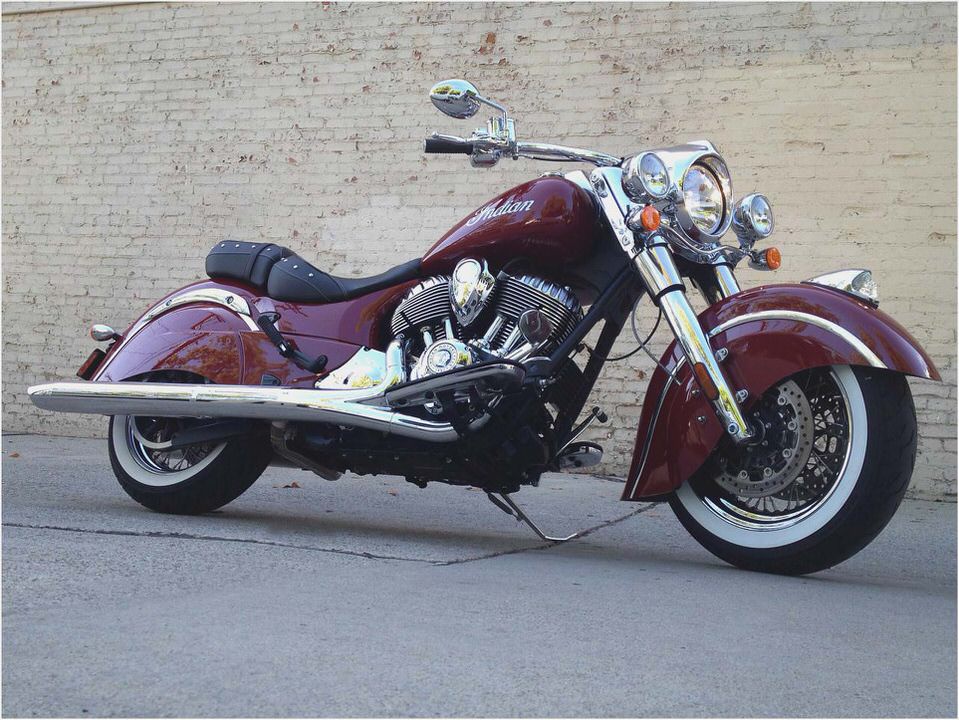 RoadRUNNER's Motorcycle of the Year: The Indian Chieftain
During this past year, we tested a wide range of motorcycles. Our editors have run around on a 700cc scooter, cruised on an Italian V-twin, traversed states on a liquid-cooled adventure bike, and crossed the country on a three-wheeled machine. All of the motorcycles seem to be leaders in their category, and some even excel far beyond what we call fun and adventure.
But to win our MOTY award, we look for a game changer—this year it was a clear choice.
We're pleased to announce that the Indian Chieftain has been voted Motorcycle of the Year by the RoadRUNNER team.
The entire industry has been waiting since April 2011 (when Polaris bought Indian Motorcycles) for the reincarnation of America's first major motorcycle brand. Arguably the most fabled brand on our continent, it has seen its share of mismanagement and bad luck since its inception in 1901. With the backing of a $3.5 billion company, consumers can, and should, be excited about what's to come.
Three models were introduced during the Sturgis Rally: the Chief Classic, the Chief Vintage, and the Chieftain. We chose the latter for its retro-modern styling that resembles a streamliner train from the 1950s, the Thunder Stroke 111 engine, the incorporation of current technologies, and its outstanding ride quality. Indian's ad slogan is "Choice is here in American Motorcycles," and the domestic motorcycle industry is about to undergo a transformation.
These machines are designed and built in the USA and assembled in Spirit Lake, IA. Although it's the same facility that Victory Motorcycles uses, they do not share any components.
The 111-cubic-inch Thunder Stroke engine was designed to resemble the look of mid-century Indians with a flat head, multi-directional finned valve covers, downward firing exhausts, and parallel push-rod tubes. Whereas a typical new product launch takes 40 months, Indian's engineers made it happen in just 27 months. It's incredible to imagine that they started from scratch and tried to pack a modern engine into the look of an old one.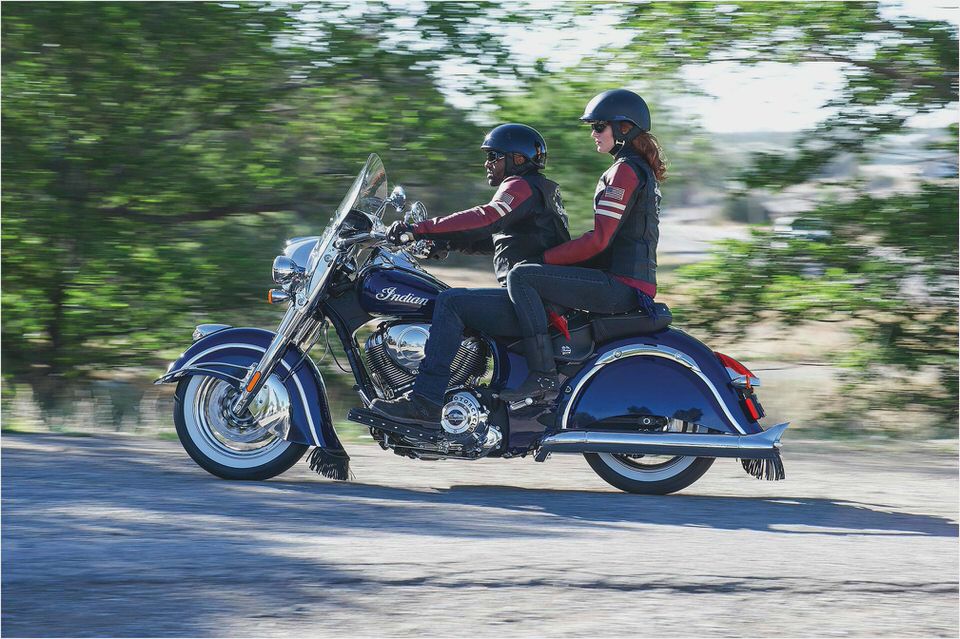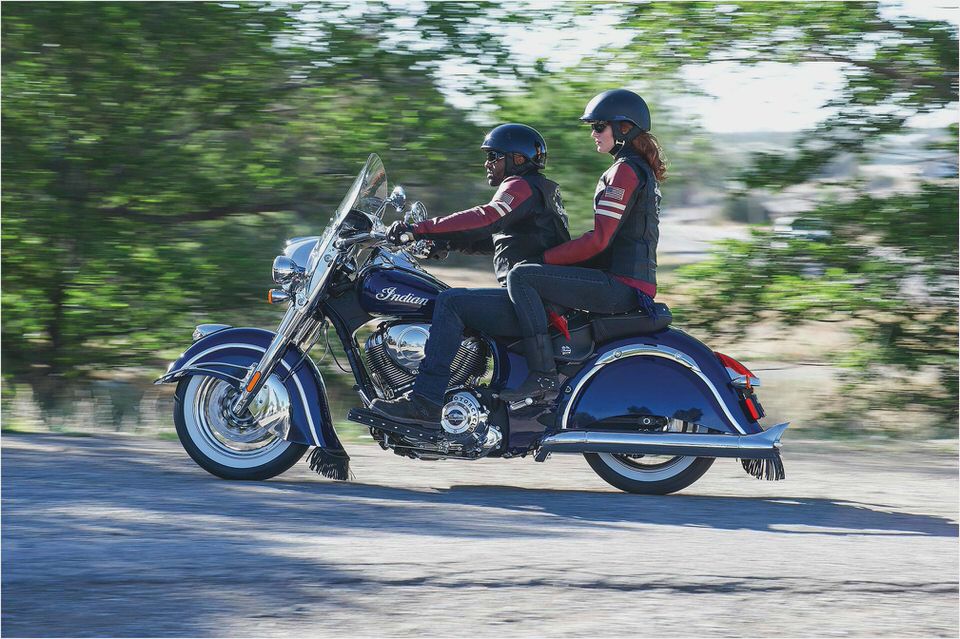 The result is 119.2 lb-ft of torque. The powerful, yet smooth, engine is a joy to ride and produces just the right amount of rumble when rolling on the throttle.
Instead of a traditional key, the Chieftain (along with the other two) has an electronic key fob. In case it's lost, the owner can press a combination of pre-programmed control buttons to start the motorcycle. The Chieftain also features a power-retractable windshield that lowers into the fairing. A seat made of premium leather and lockable hard saddlebags make it tour-worthy.
Features such as full Bluetooth connectivity, a 100-watt audio system, and an onboard computer that gives more than the basic information bring this brand into the digital age.
Trying to take a chunk out of Harley-Davidson's market share isn't easy, but the Indian motorcycles have the best chance. Well played, Polaris.
Want to receive free Touring Tips, reviews, deals and contests, and additional content? Sign up for your free newsletter now !
2014 Indian Chieftain FIRST RIDE – Motorcyclist Magazine Up To Speed – Page 1
First Ride: 2014 Indian Chieftain 2013 2014 Motorcycle Review and News
Jockey Shift: 2014 Indian Chieftain, Harley Davidson CVO Ultra Classic…
NashvilleRiders.com – First Ride: 2014 Indian Chieftain
Spirits Awakened: 2014 Indian Chieftain Tour Quick Throttle