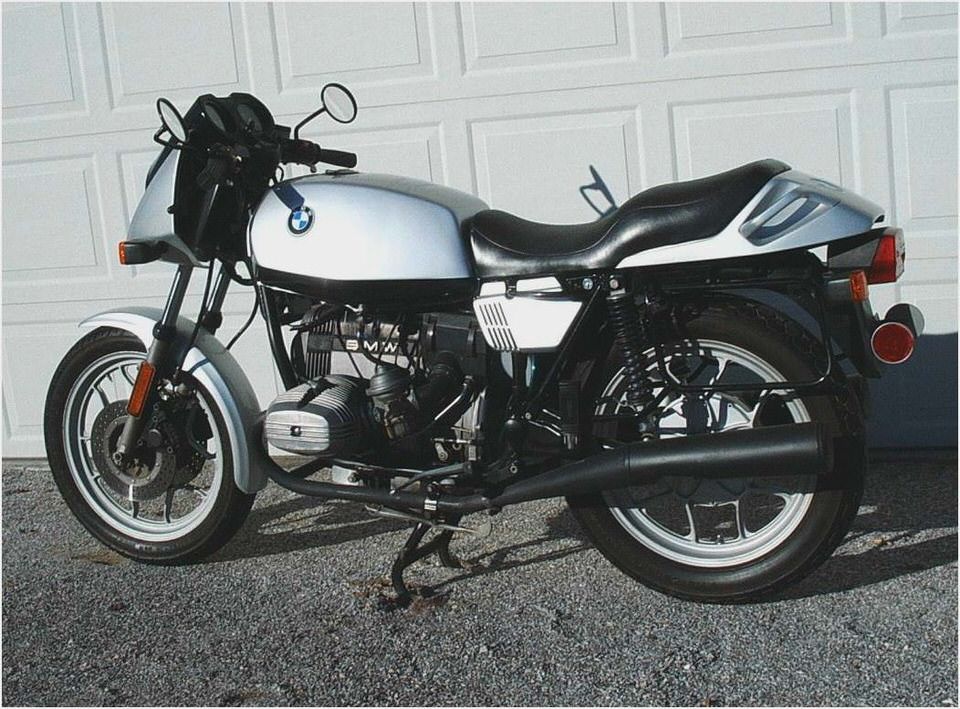 Rui's BMW R65LS
It is clear that Marnitz and I are going to have our work cut out for us this year to prevent Retro Write Up from becoming a BMW airhead custom motorcycle blog. Not that we have anything against the BMWs, but we like to feature customs created from a variety of manufacturers' models and presently everybody seems besotted with recreating BMW models from the 1970s and 1980s.
This trend is an international one and there is good, sound logic behind the BMW's popularity as a foundation for a custom motorcycle. BMW have always built well engineered, ever reliable, boxer twin powered models. Because their performance and looks were conservative in comparison to the Japanese and other European manufacturers' models of the time, the majority of these BMWs wound up in good, non-abusive hands when new and have lived well maintained lives.
Whilst the Japanese bikes were being tuned, chopped, changed and destroyed from new, the BMWs were being enjoyed in their standard form by their owners, supported by BMW seemingly always being prepared to supply parts for their products, no matter how old. This means that, thirty years later, although originally far fewer BMWs were sold in South Africa than Japanese models, many reliable examples of these clean shaft driven motorcycles are still in daily use whilst the opposition products have been languishing in pieces on Bike Hospital's shelves for twenty five years.
Our featured motorcycle, a BMW R65LS café racer, is a good example of how BMW models have survived intact. Only 6389 were produced between 1982 and 1985, which in motorcycle production terms is a small number, yet this is the second R65LS custom to grace our pages. What made this model stand out from the standard R65 was the Hans Muth designed triangular fairing which was BMW's effort to introduce a sporty, modern aspect to a dated motorcycle.
The fairing was received with mixed feelings by the public. The triangular Muth designed Suzuki Katana fairing, which was a completely Muth styled motorcycle, was far more successful. Other noticeable differences were the alloy wheel pattern and twin front discs.
A modest 50hp provided a respectable 170km/h top speed.
This R65LS belongs to Rui from Pretoria, who is presently a nineteen year old student finishing his studies in England. The motorcycle was built as a father and son project with his father Mario. Rui bought the completely standard motorcycle and Mario paid for V Custom Motorcycles to turn it into a unique café racer according to their combined design.
The original panniers and angular fairing were removed. An Arlen Ness Harley Davidson fairing was fitted using the original headlight with a yellow tinted film applied to the glass. The wire mesh was acquired by Mario and Rui from a car swop meet and installed by them over the headlight.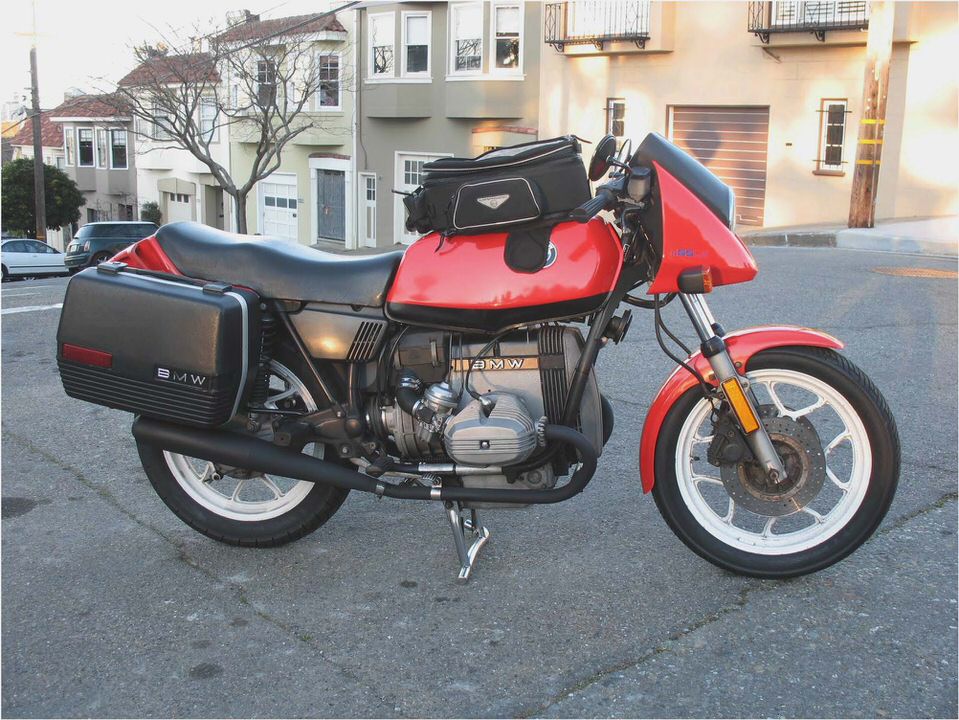 Clubman handlebars lower the overall stance of the front end. A small, compact gauge replaces the original cluster.
The standard fuel tank and front mudguard were retained. This was originally the red version which came standard with white wheels. The wheels have been powder coated black to suit the black paint work, executed by Rudi from Kicker Paintworx.
To break the blackness, red was introduced on certain elements, such as the BMW logo. I wonder what BMW marketing would say! The original tail piece and seat was replaced with a shortened unit off a BMW R100 model. An after market tail light fits perfectly into the curved area which used to house the R100′s mudguard.
Very neat! Originally Rui and Mario had the seat upholstered in black but had it re-upholstered in brown, as they felt that the brown seat enhanced the retro racer look they were trying to create. Turbo taper silencers are fitted onto the existing exhaust header pipes.
Mechanically the R65LS remains factory standard and reliable.
How many fathers and sons threaten to attempt a project and never find the time to actually follow through? Rui and Mario's unique creation will hopefully motivate us all, fathers and sons, to get cracking with our own projects immediately.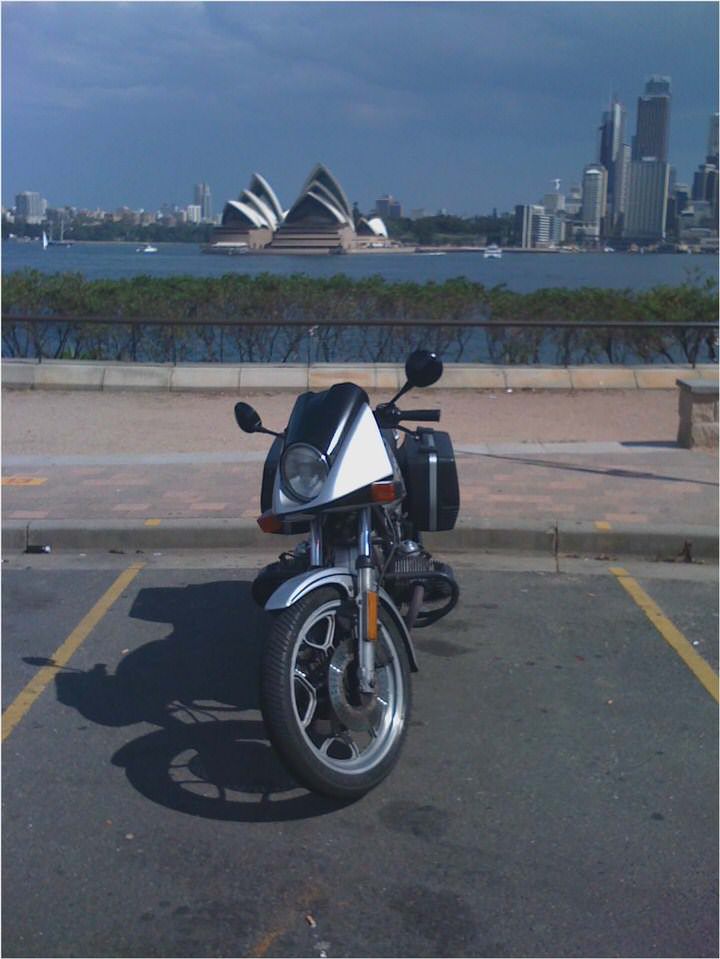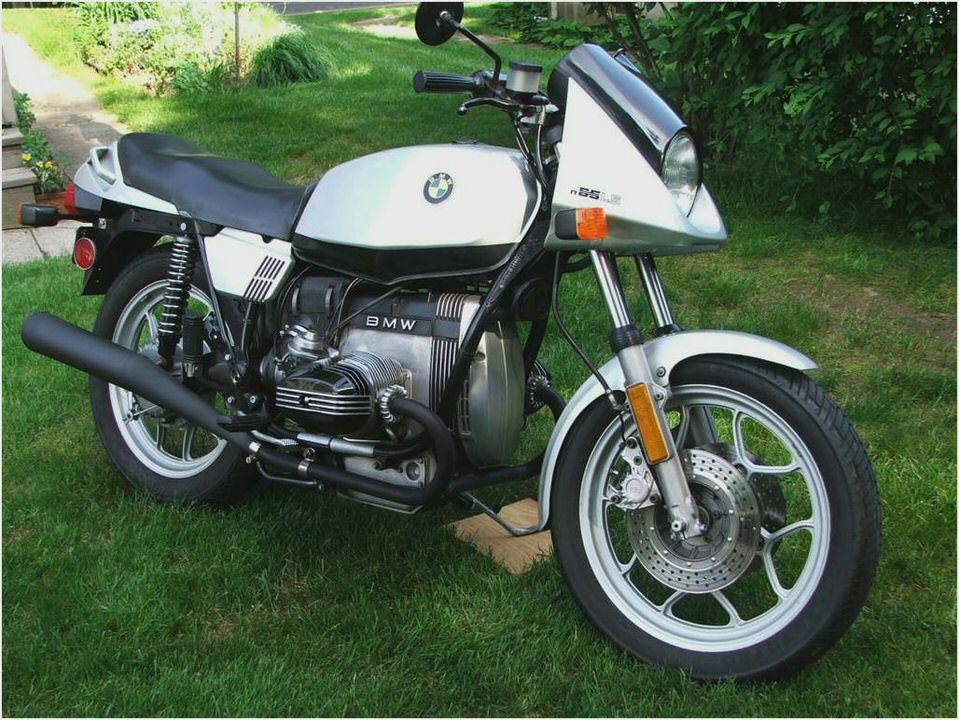 Joergs R100TIC
1967 BMW R60 Classic Sport Bikes For Sale
The Specifications of a BMW R80/7 eHow
Yamaha R25 India Launch In 2015, Photos, Details Inside
Audi R10 TDI at Season Finale