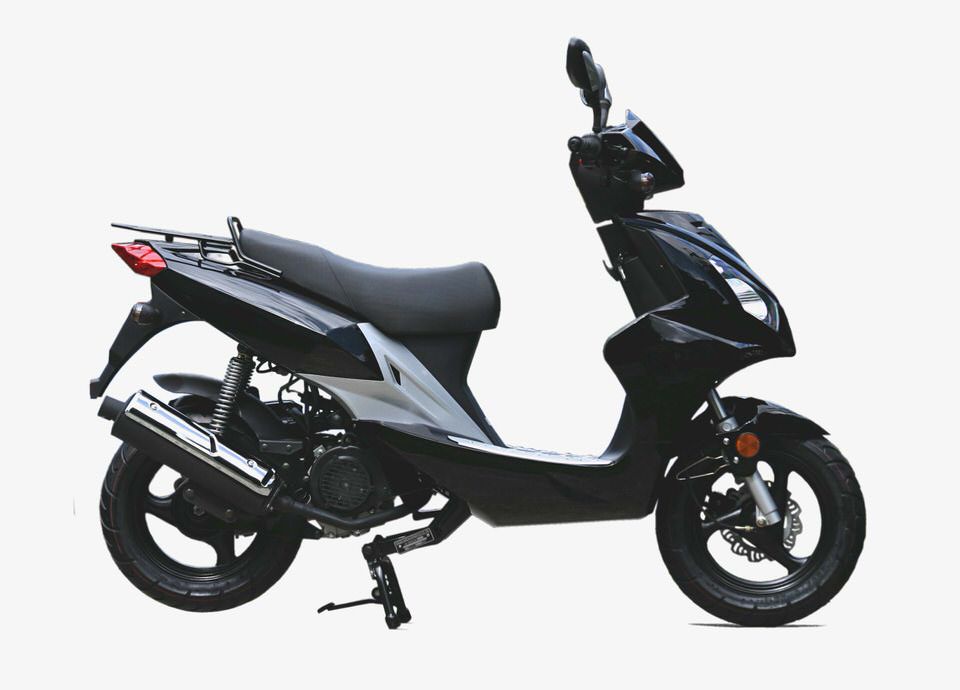 The home of 2-wheeled commuting
Home News Scooter Review: Daelim S3 125
Scooter Review: Daelim S3 125
Published: 02:48PM Feb 16th, 2011
By: Web Editor
Daelim just got sexy! That's right; with the launch of the new S3 125 the Korean firm have taken their scooters to a different level.
It doesn't seem like too long ago when scooters from the Far East were deemed to be of inferior quality and badly designed basically cheap and disposable (a bit like how Japanese motorcycles were considered in the 1960s). Personally, I know how much the quality and design of scooters from the Far East have come on in the last eight years since I've been road testing them and there's no comparison to those early scooters with flimsy panels and out-of-date looks.
The latest generation of machines are able to sit alongside our tried and trusted brands without being made to look like a cheap man's transport. You only need to look at the pictures of the new Daelim S3 to realise it's a sleek-looking beast. It has an air of quality about it that can't be ignored and it should have the mainstream manufacturers feeling a little bit worried.
Aside from the aesthetics, the S3 boasts a liquid-cooled, fuel-injected 125cc engine and the scooter even has a car style proximity sensor for the ignition; simply walk up to the scooter with the electronic key fob in your pocket, twist the ignition switch, watch the blue lit clocks sweep their respective dials and press the starter button. That's right there's no need to be fumbling about for a key with cold hands on this beauty.
The seat can be opened at the push of a button too, as can the fuel filler (as long as you have the key in your pocket) and you can lock the steering without putting a key in as well. In fact the only time you need to use the key is when you want to open the lockable cubbyhole behind the legshields. Keyless ignition may only be a simple gadget, but it works well and sets the Daelim apart from the competition.
If you look at the S3 from certain angles you could be forgiven for thinking you're looking at a slightly restyled Peugeot Satelis RS, as the profile of the Daelim resembles it in many ways and some of the details on the S3, like the red stitching on the seat are lifted straight from the Satelis (or at least look like they have been). Not to worry though because both scoots look stunning with their deep glossy black paintwork.
That seat pops open at the press of a button and lifts on hydraulic struts to reveal a carpeted, lit storage space. The seat itself is comfortable and includes a rider backrest and there are grab rails for a pillion, as well as flip-out pegs.
The Daelim has adjustable twin rear shocks which felt good enough on the standard settings, but the front forks were a little bit choppy for my liking over rough ground; they could have done with being slightly firmer. Brakes are discs at both ends, the front has a wavy disc and offered more than enough stopping power but without being over-powerful; the rear was a stonkingly good brake though, loads of feel at the lever and it'll stop the scooter in a hurry, used together as they should be, they're very, very good.
It's no use having good brakes though and cheapo tyres. Often a scooter will arrive with some unknown brand which I'd be reluctant to stick onto my wheelbarrow, but the Daelim scores highly by using a brand I fit myself, Schwalbe Racemans. They're an excellent sticky compound and if you're riding in all weathers, you could swap them for the Schwalbe Weatherman, (contact www.mbdevelopments.co.uk to check on fitment for your scooter).
Learner-legal four-stroke scooters aren't known for being particularly quick, but the Daelim goes fairly well. It soon gets up to 60mph and will top out at close to an indicated 70. The fuel injected engine picks-up pretty quickly from a standing start which is always good news, especially if you're 17 and have an image to keep up, or girls to impress.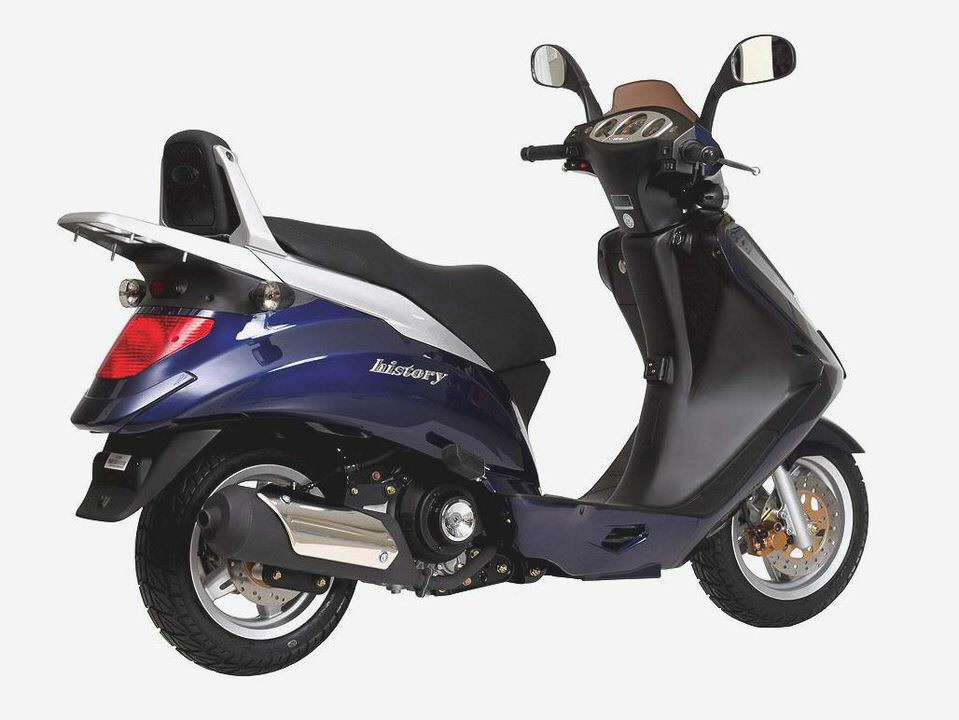 The Daelim S3 is the kind of scooter that will impress people as well; it's quite a cleverly designed scooter which should appeal to riders of any age, sex or experience. It looks superb, has a quality finish and the odd gizmo to show off with like the LED front running lights which stand out very well on the road. The design of the scooter as a whole is neither sporty nor conservative; it's just very nice to look at and great to ride too.
Daelim are planning to bring out a 250/300cc version of the S3 which will enable it to compete in the hotly contested mid capacity scooter sector and I will look forward to trying that one out.
The Daelim S3 is available now, comes with a two year warranty and costs £3299 OTR. There's an attractive two year 0% finance offer available as well. Put down a deposit of £824.75 and it'll cost you just £103.09 a month; why use your own money when you can benefit from somebody else's for free?
Engine: Four-stroke, liquid-cooled, fuel-injected
Brakes: Disc front and rear
Tyres: 120/70-14 front, 140/60-13 rear (Schwalbe Racemans)
Wheelbase: 1500mm
Length: 2125mm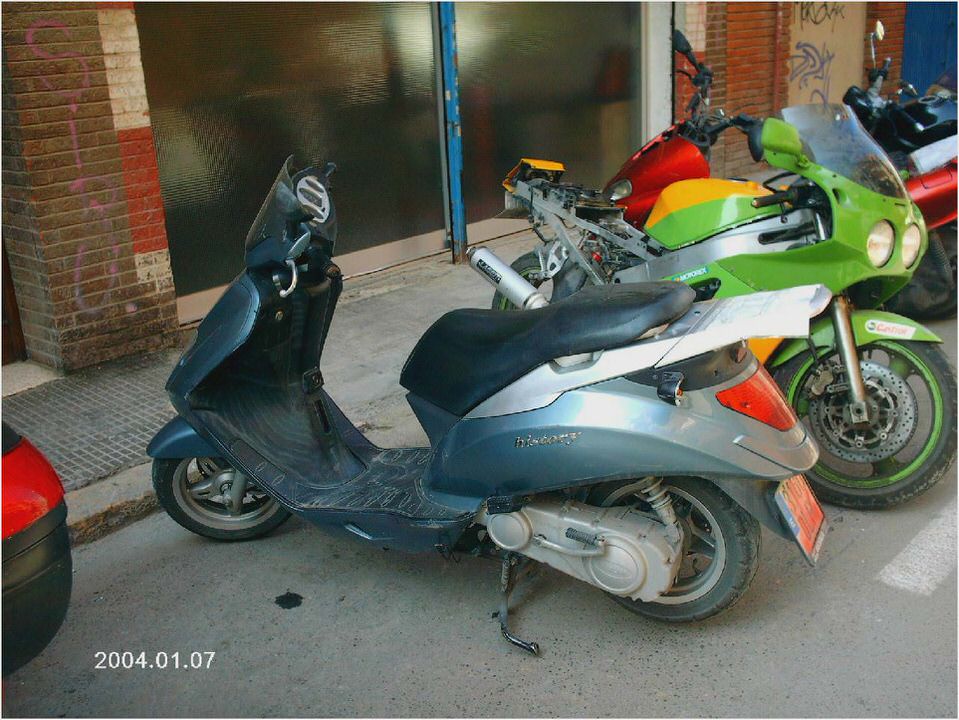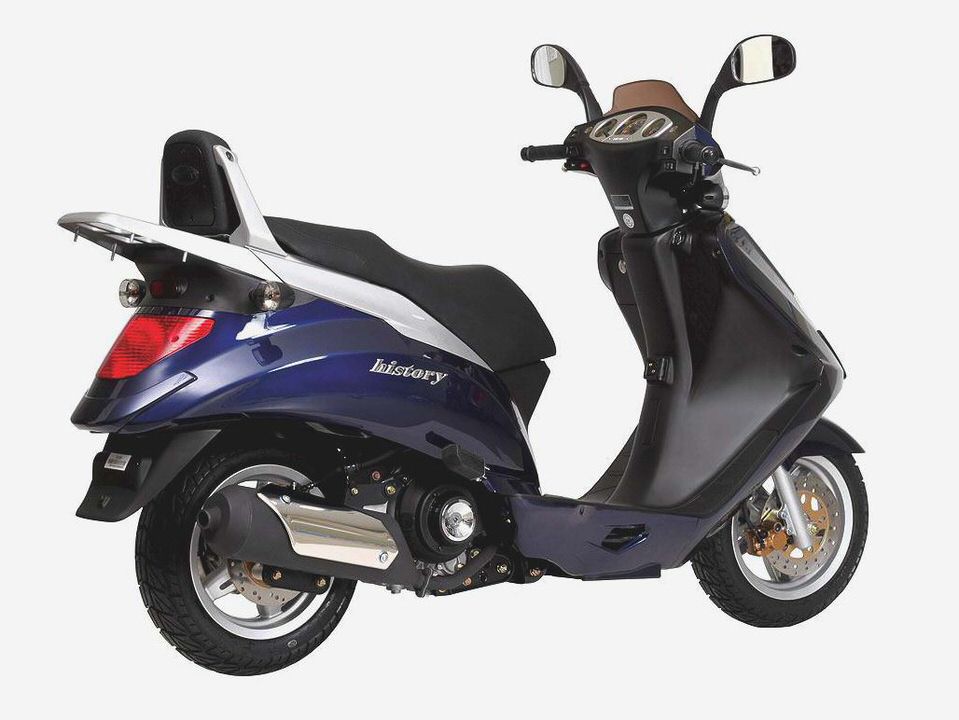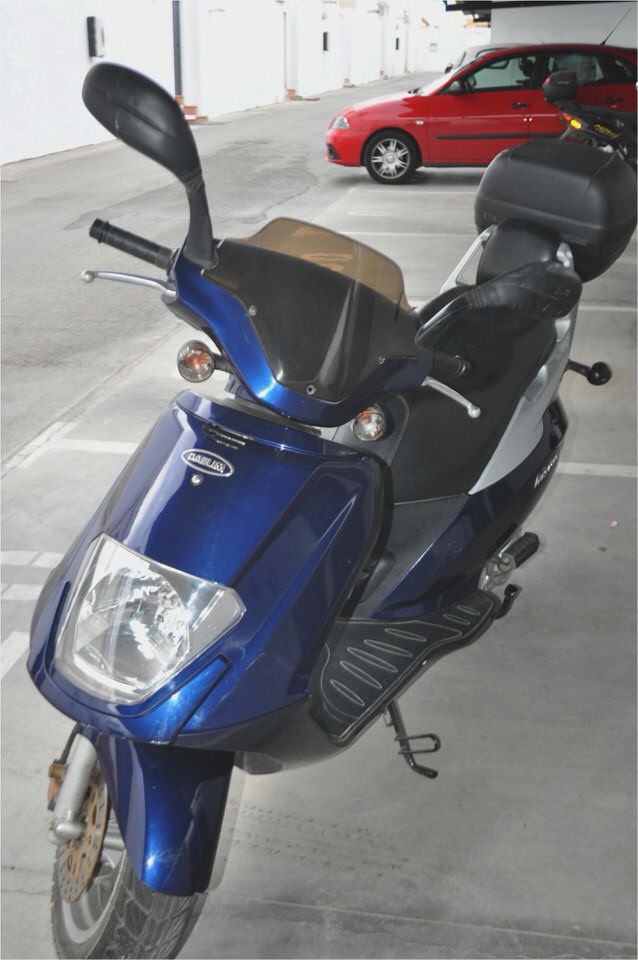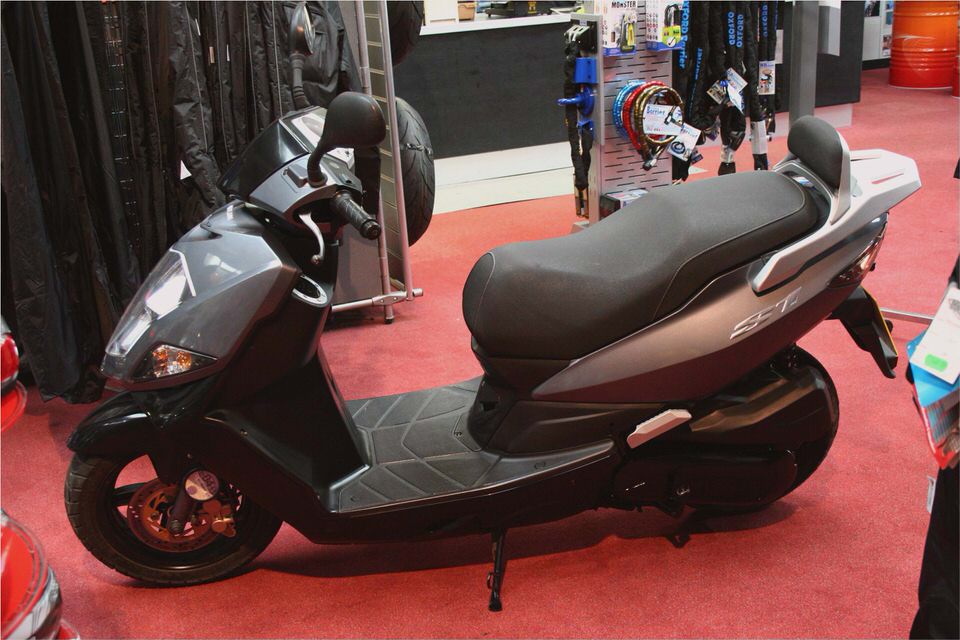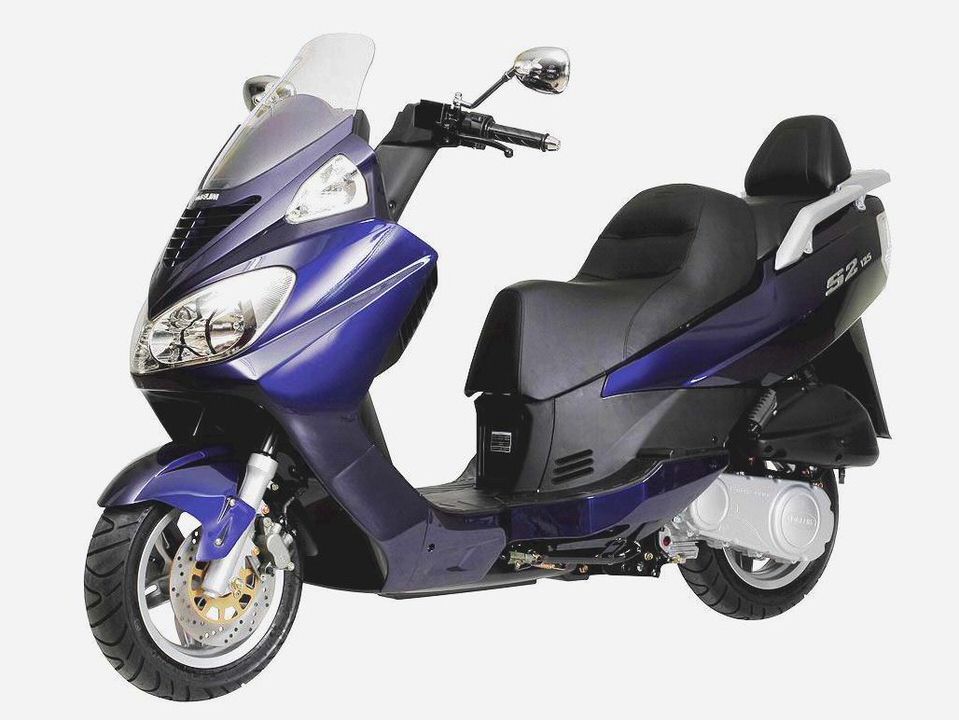 Daelim S-five parts
Daelim VJF250 Roadwin –
Daelim S-Five 50 Review Scooter News and Reviews Scootersales
DAELIM ROADWIN FI – CATALOG OWNER'S MANUAL Pdf Download.
Daelim Roadwin R FI manual, review