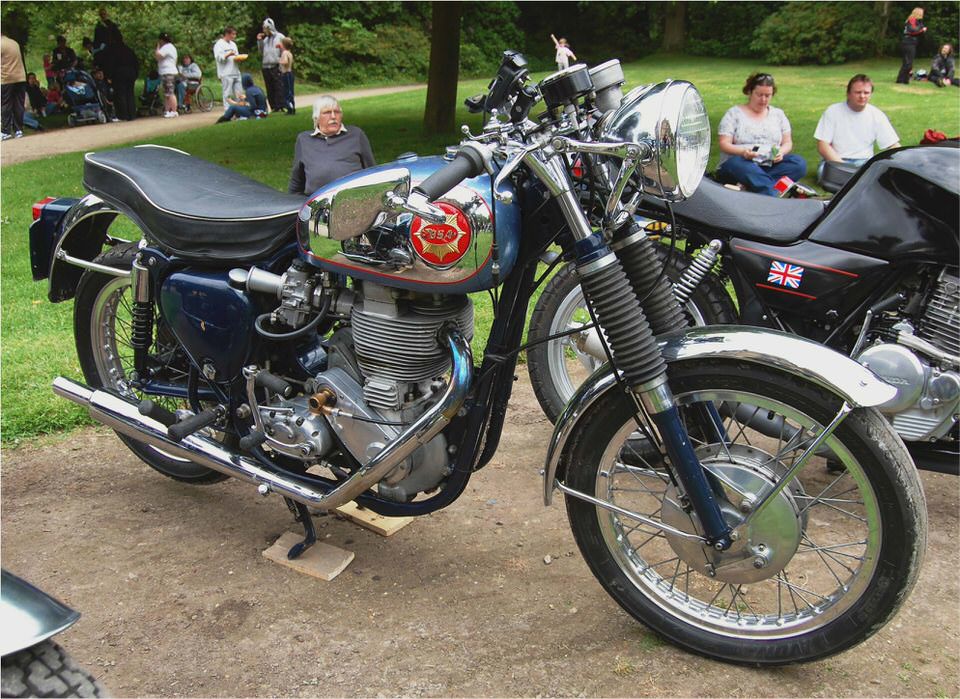 Hi! My name is Steve Nott. I am originally from the Colchester, UK – but now live in Singapore. I have been here since 1980 working for an ASEAN Multinational. I retired as of 31st January 2007 having reached the compulsory retirement age and am now exploring other avenues.
My particular expertise is in Ventilation Fans and the control of Noise and Vibration .
I am married to Jackie, a local Chinese, and after retirement I joined her business which is involved in the selling of machinery to the food processing industry.
We are agents for Hallde, Sweden selling commercial food preparation machines ( vegetable cutters ) Silex, Germany selling Dual Contact Grills Waffle Bakers etc.
You can visit our company website MEYASU to see the products we sell.
We have two girls, aged 26 and 23.
Cheryl was at the National University of Singapore for 3 Years, studying for. and obtaining, a psychology degree.
Chloe was doing a lot of sports at Raffles Girls Secondary but a torn ligament in March 2005 put her out of action.
Basketball seems to have been her main activity. She also did Shotput ( National Champion C Division 2003 — also represented Singapore at the Walla Games ) but because of her injury could only come 3rd ( B Division ) 2005. In 2006 she came 2nd ( A Division ).
She completed her A Levels and got 5A's + Merit.
After 3 years at Warwick University, UK, studying P.P.E. she's just finished one year at LSE,and passed with merit, her masters.
Both Cheryl Chloe hold Adult Black Belts, 1st Dan for Karate ( Goju-kai ).
My interests are most sports, although I'm only active at swimming nowadays, computers ( amateur at Visual Basic ), and of course family life.
We spent a few days in 2003 on the island of Perhentian ( off the East Coast of Malaysia ), with some friends from the UK. This is a view from our Chalet. The snorkelling was great and my wife and youngest daughter also did some scuba-diving.
10m down.
In 2006 we toured Malaysia, KL through to the Cammeron Highlands and right up to the Thai border then down to Kuantan ( 2 nights at the Hilton ). Our friend from England, Junior, was again with us. Malaysia is certainly a very beautiful country and we really enjoyed the short trip.
In April 2007 we took a short cruise, Singapore – Penang – Phuket on Star Lines VIRGO. With day long tours of Penang and Snorkling at Phuket it a was much better trip than I expected. Didn't have a gamble at the VIRGO Casino, although I was tempted
Later in April 2007 we visited Vietnam. There are supposedly 30m motorcycles for a population of 80m. Judged by what I saw in Saigon ( Ho Chi Min City ) it's probably true. However all the bikes are small,
In August 2009 we visited Sibu Island, off the East Coast of Malaysia, for a short break. Accomodation was basic but the beach is very long and completely deserted for the 3 days we were there. Water was quite clear but not a lot of coral left unfortunately.
In November 2009 we visited Coimbatore Mysore, Southern India, for a short break. Very interesting especially Mysore Palace. Visited the Royal Enfield showroom in Coimbatore.
In July 2010 we visited Krabi, off the East Coast of Thailand, for a short break. The beaches on the offshore islands were very nice. Water was quite clear but not a lot of coral left unfortunately.
In June / July 2011 we visited Paris, Venice, Florence, Rome and the UK, pictures to be put up shortly.
In August 2013 we visited Sri Lanka, a wonderful country. It was during the monsoon season but luckily the weather was ideal during our stay.
We hired a van with freelance driver ( Jim ) whom I can highly recommend, as he arranged everything we wanted to do.
It has 1,330 kilometres of coastline – much of it pristine beach – 15 national parks showcasing an abundance of wildlife, nearly 500,000 acres of lush tea estates, 250 acres of botanical gardens, 350 waterfalls, 25,000 water bodies, to a culture that extends back to over 2,500 years.
So many things to see, Bird watching, Elephant Safari, Pinnewela Elephant Orphanage, Temple of the Tooth Relic, Dambulla temple, Sigiriya Rock fortress, Ancient City of Polonnaruwa, Ancient City of Anuradhapura.
Enjoyed all including Nuwara Eliya, Sri Lanka's tea growing centre, situated amidst an endless carpet of tea estates. Visited a tea factory to witness the production of world's best tea ( MACKWOODS ). Nuwara Eliya, is the little England of Sri Lanka, and saw the colonial member's only Hill Club and English styled country homes.
Went on Elephant Safari, Temple of the Tooth Relic, Dambulla temple, Sigiriya Rock fortress, Ancient City of Polonnaruwa, Ancient City of Anuradhapura, and continued exploring the city of Polonnaruwa the Minneriya Wildlife reserve neighbouring Kavdullah National Park ( a vast sanctuary home to about 250 wild elephants, wild buffaloes, spotted deer, sloth bear and more ).
Pinnawala National Park
Galle
( The Antartic is next land mass south of here. )
Sigiriya Rock Fortress
( You can walk to the top – I did not. )
Few places in the world can offer the traveler such a remarkable combination of stunning landscapes, pristine beaches, captivating cultural heritage and unique experiences within such a compact location.
The Wonder of Asia
jimshadrach@hotmail.com
My hobbies and interests include computers (obviously), world politics, soccer ( Colchester United, Championship, ( am I their only supporter in S'Pore?)). I also like action movies, a good book, a good documentary or a good comedy.
I've aquired a Honda NS400R Motorcycle and joined the owners club. It's only a 1985 model and only 400cc ( 72bhp ) but is very quick. I've also managed to get the workshop manual. if any other enthusiast's are interested in a copy. please e'mail me.
I've aquired in 2004 a BSA 1955 B31 Motorcycle and have joined the BSAOC UK owners club. It's was a wreck but I'm slowly converting it to B32 or B34 standard ( the GoldStar ).I cannot guess how long it's going to take.( Its near enough completed 20/11/2007 )
History of some BSA Models ( many pics – slow download )
Service Sheets for BSA Motorcycles LUCAS Electrical Equipment for sale ( Paypal ).
Fasteners for BSA MotorCyles ( large file )
All about Sparking Plugs
NEW – KIM_THE_CD_MAN's CD's on BSA, Norton, Triumph, Matchless/AJS and Lucas.
( You can Buy using PayPal ) We also have a Referal Program Make some money!
1972 BSA A65 Lightning bobber Pipeburn.com
Dick Linn's "Frankenstein"
1971 BSA B50SS: The Other Gold Star – Classic British Motorcycles – Motorcycle…
Memorable Motorcycles BSA Gold Star – Motorcycle USA
How to Repair Small Gas Engines: Theory of Operation