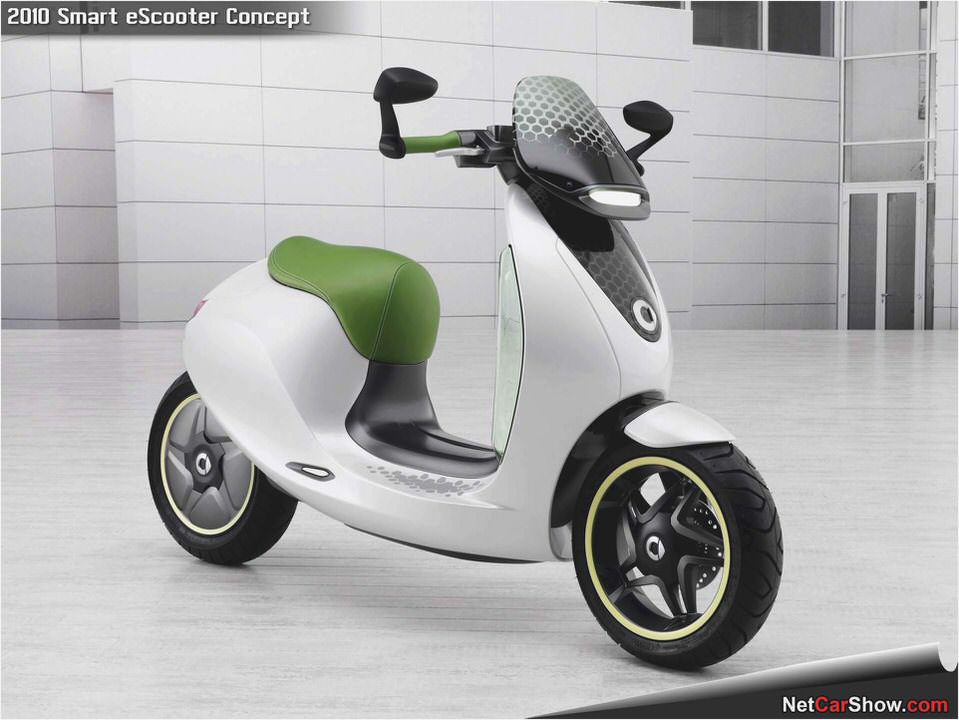 Smart and Mini scooters
Both Smart and Mini will have electric scooter concepts at the Paris Motor Show. That's either a huge coincidence, or they've been keeping a very close eye on each other's activities. Of course it must be the former, for the benefit of the lawyers.
Smart's offering is called the escooter which, like the Smart fortwo car, features a metal frame with interchangeable plastic body panels.
Power comes from a 5 bhp (4 kW / 5 PS) rear hub-mounted motor, driven by a 48-volt lithium-ion battery pack. That's enough to propel the escooter up to 28 mph (45 km/h), which is on a par with 50 cc petrol scooters and should be fine for most city centre trips. Tackling anything further afield might be a bit ambitious, although Smart reckons it'll have a range of around 60 miles (100 km).
Charging takes 'within three to five hours', which just sounds rather vague. Unlike the Econogo Yogo electric scooter. the escooter doesn't have a removable battery, which makes recharging awkward unless there's a convenient kerbside plug-in point to hand.
Stopping ability is clearly one aspect of the escooter that has received a lot of attention. The brakes are linked – which means just one lever controls retardation of both the front and rear wheels – and they come with an anti-lock system, a rarity for scooters.
However, whereas there's a traditional disc brake for the front wheel, the rear uses the electric motor acting in reverse to slow it down. An added benefit of this arrangement is that braking makes the motor act as a generator, sending extra charge to the battery.
If it ever goes on sale, riders of the escooter will also need to own a smartphone. That's because putting the phone into a slot on the dashboard deactivates the immobiliser and anti-theft system. Then, when travelling, the phone's screen becomes the scooter's instruments, showing speed, battery range and charge level.
A clever idea, but it could all go very wrong the first time it rains and the owner discovers that their smartphone isn't particularly waterproof.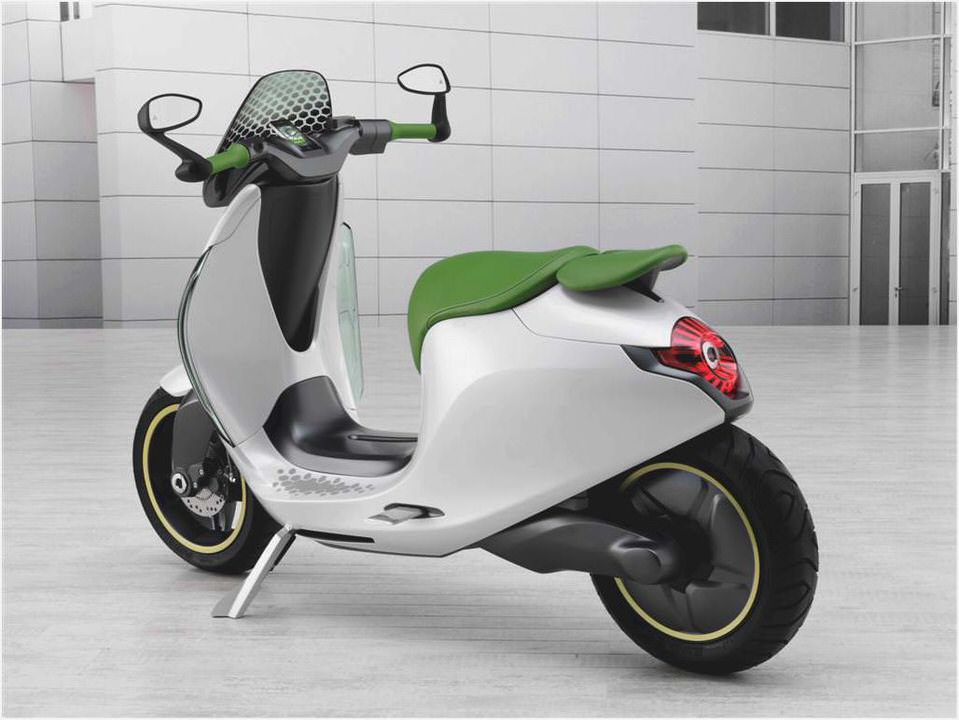 Mini is claiming 'CO2-free mobility' for its Scooter E Concept. That's somewhat misleading, unless the electricity used comes from a source that doesn't produce any carbon dioxide during the generation process. Boringly pedantic, but unfortunately true.
Just like the Smart escooter, the Mini features an electric motor integrated in the rear wheel, combined with a lithium-ion battery. Charging is also via an onboard socket, so any potential buyers would probably have to invest in a few extension leads, too.
Disappointingly, that's about it for technical information. Seemingly Mini has concentrated more on how its Scooter E Concept looks. Details such as the upright windshield and the round headlight are supposed to evoke the design of Mini cars, although it could be said that the result just ends up resembling a bloated Piaggio Vespa.
In yet another startling coincidence, the Scooter E Concept also makes use of smartphones. Like the Smart escooter, the rider would be expected to slot their phone into the dashboard to enable the bike to start. Once underway, the phone would control music, navigation and communication, using a Bluetooth link to a microphone and speakers in the rider's helmet.
Doubtless Mini, like Smart, will be waiting to see what kind of reaction its concept gets before deciding whether or not to take it any further. Perhaps parent company BMW's existing motorcycle operation gives the Mini Scooter E Concept a better chance of making it into production?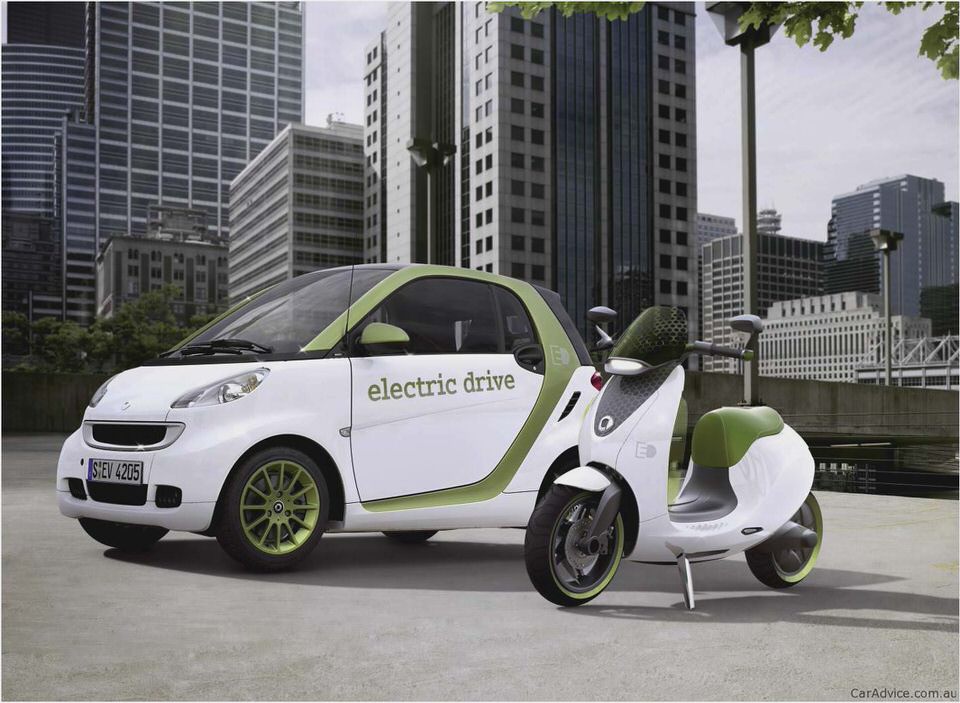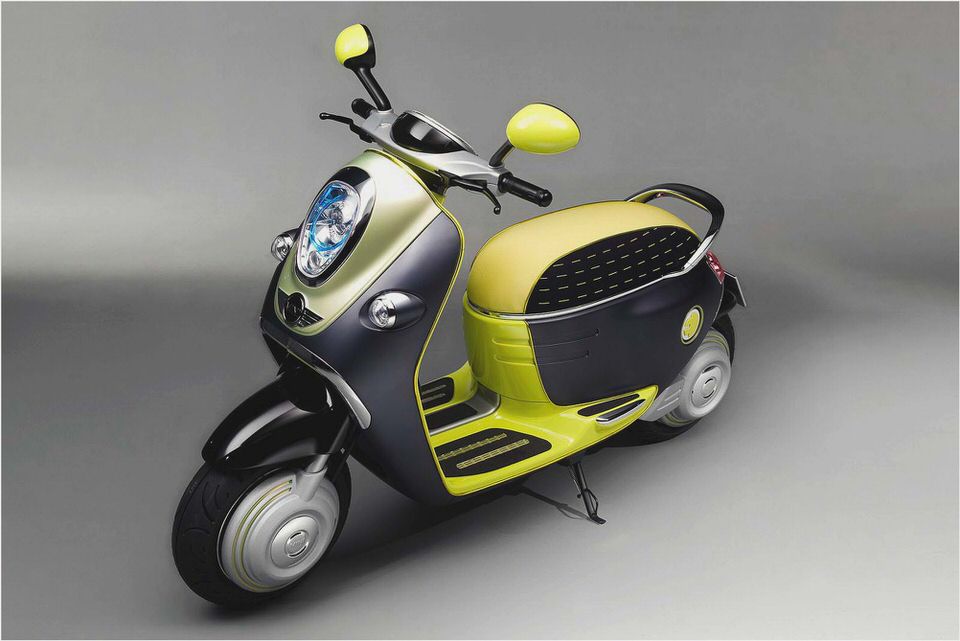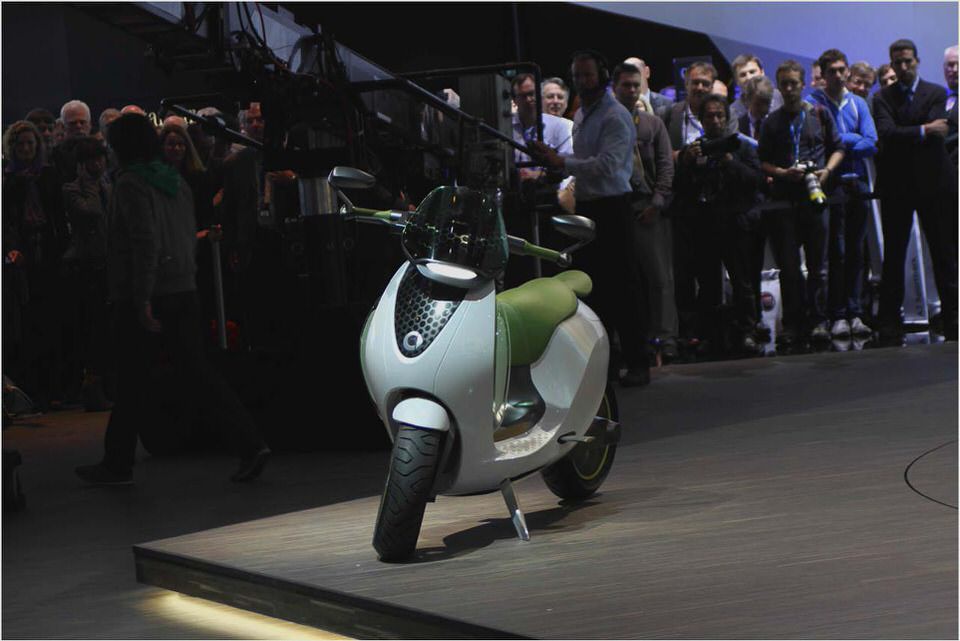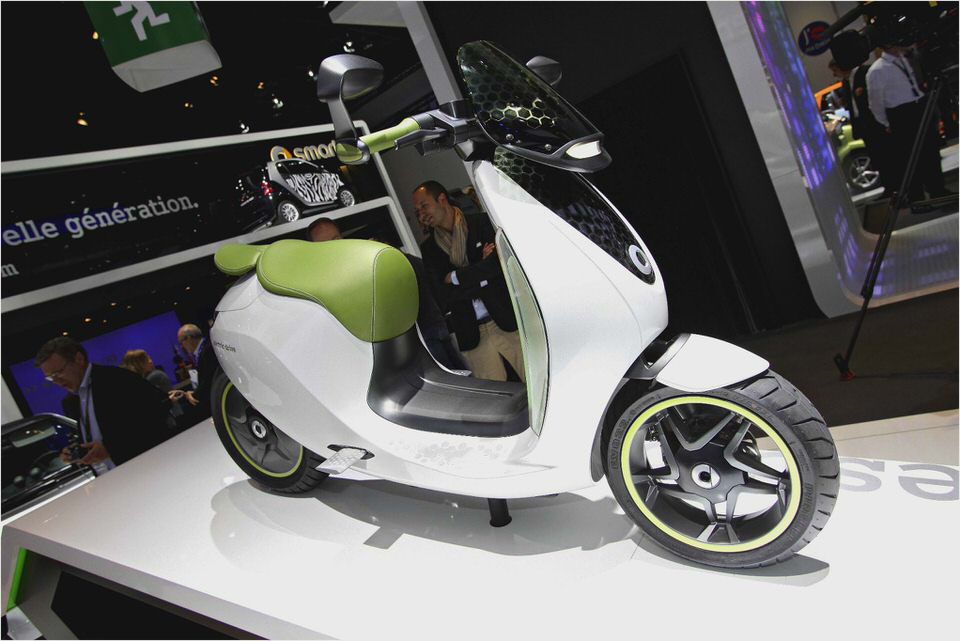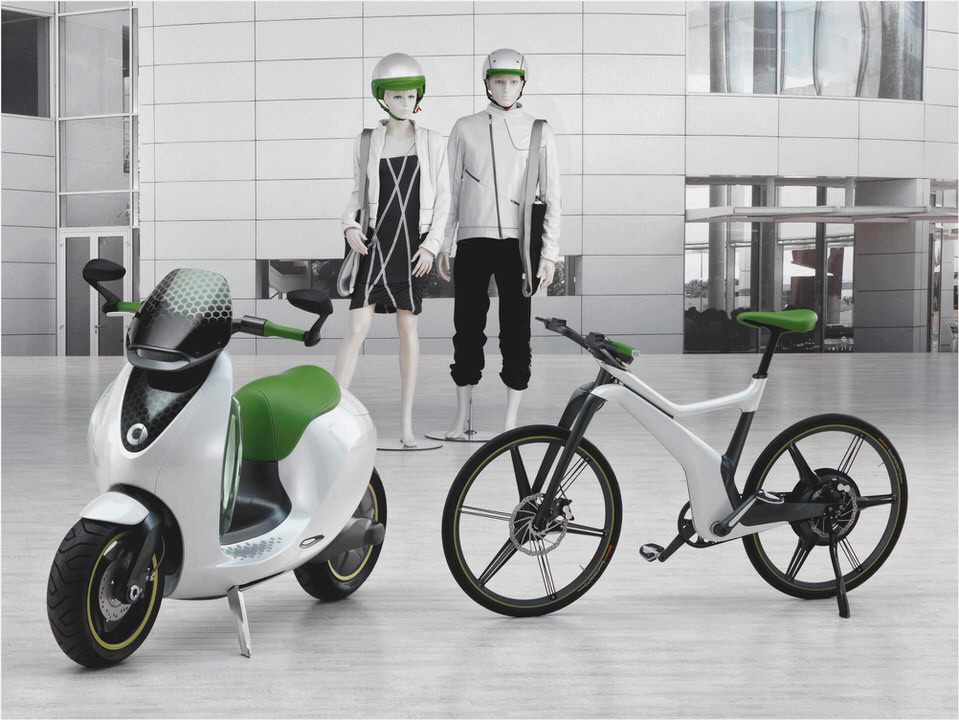 SMART Brings a New Level of Cuteness to Electric Scooters!
Smart escooter breaks cover – Motorbikes Reviews, News & Advice – bikepo…
Smart for-us mercedesclass.net
Smart Forspeed concept – Car Design News
Smart, Mini build iPhones into electric scooters RideApart