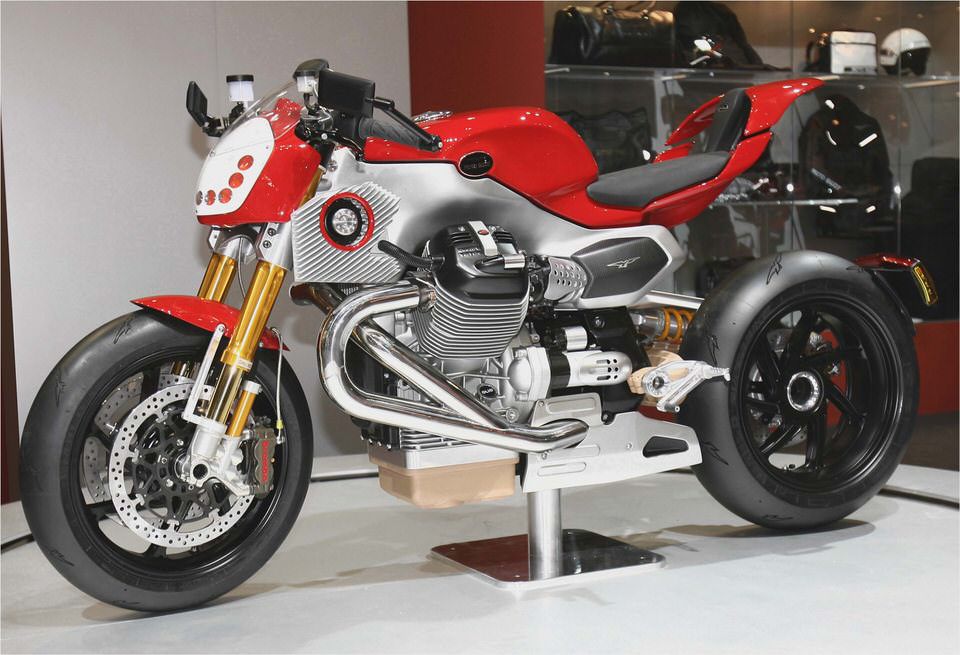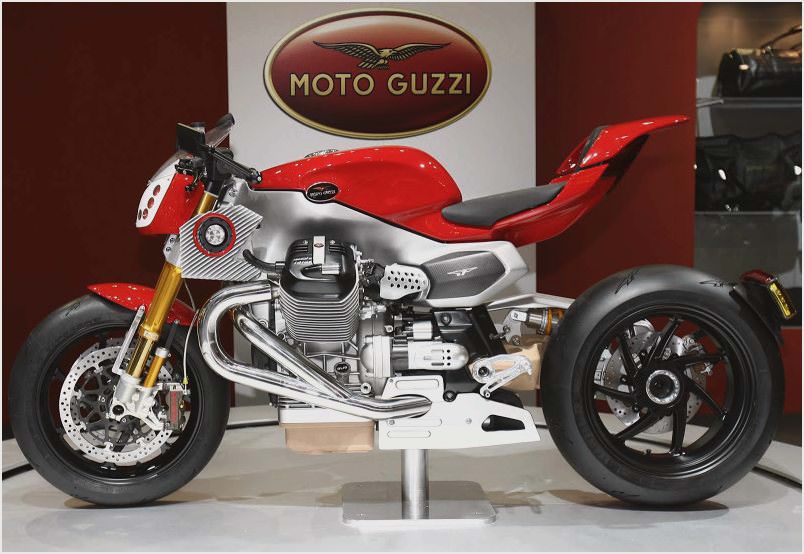 Moto Guzzi by 2013
At a stockholder's meeting in Milan today, Piaggio told investors that its 2010-2013 strategic plan includes, "a full renewal of the range of engines and products for the Moto Guzzi brand." This fits with what Miguel Galluzzi and Pierre Terblanche — who're handling the design side of re-inventing the Guzzi brand — told us back in July: out with overweight, under performing, lazily designed bikes and in with light weight, high technology and futuristic looks. And that's before the two designers say they'll really get going.
The press release announcing the 2010-2013 plan is embedded above, but we'll summarize the relevant portions below. Unlike last year, when Piaggio released full details including its plan to produce a "mid-size" Aprilia sportsbike by 2012. it looks like we might only get this abbreviated version this time around.
"On the European market, the Plan aims to consolidate the Group's leadership in scooters and boost motorcycle market shares for the Aprilia and Moto Guzzi brands. New engines will be developed for Aprilia, accompanied by a full renewal of the range of engines and products for the Moto Guzzi brand."
So far as Aprilia's concerned, those "new engines" likely include the aforementioned mid-size sportsbike and the the 1,200cc, four-valve-per-cylinder v-twin that just debuted in the Aprilia Dorsoduro 1200. An educated guess would be that, given it's winning ways in SBK, any smaller capacity Aprilia would seek to compete in World Supersport and would therefore adhere to those regulations.
Motociclismo.it claims a three-valve, 1,200cc v-twin was announced during the meeting, going on to speculate that that configuration's flat typically flat torque curve at the expense of top-end power suggests the engine is destined for a Guzzi.
Also announced at the meeting was the intention to expand existing and build new manufacturing facilities in India and Vietnam. This bodes well for Piaggio's penetration of the market in South Asia and China, but the company says products produced there won't be destined for western markets.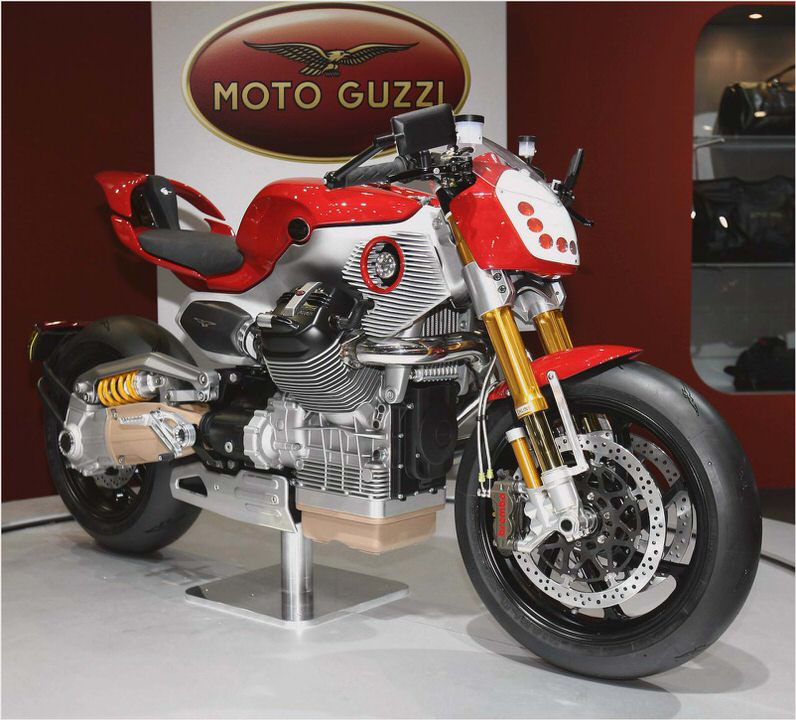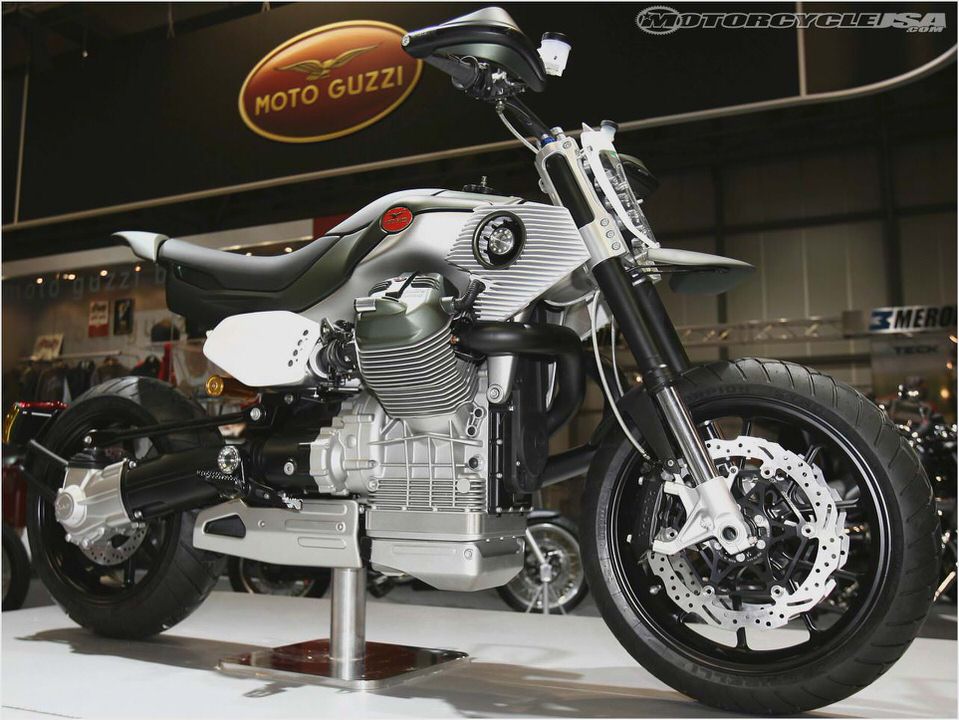 When we interviewed Miguel Galluzzi and Pierre Terblanche. they said the Guzzi's life support plan is in two parts. "Guzzi is a very well known brand, but in the last maybe 10 years it has been treated badly," Piaggio design chief Miguel Galluzzi told us. "We are fixing a few things – simple things that everyone can understand — and then we'll work from there. The work we are doing right now is in two phases: make stronger what we have and work towards the future."
Pierre Terblanche suggests that the three concept bikes we debuted in studio shot form back in July are part of the first step. "It was a very conscious choice to do something that was aimed towards the existing customer, but without alienating the customer who likes more modern stuff," Terblanche told us.
While this first stage through 2013 will focus on serving people who'd already consider the brand, but want something a little more competitive — read "Boomers and affluent younger motorcyclists who want a retro — the challenge after that point will be to re-invent the brand and make it appeal to a whole new generation.
"The real change will come in two to three years," said Galluzzi, suggesting the more radical change will arrive after 2013. "The older crowd is going to go away at some point…Guzzi has the ability to do anything it wants."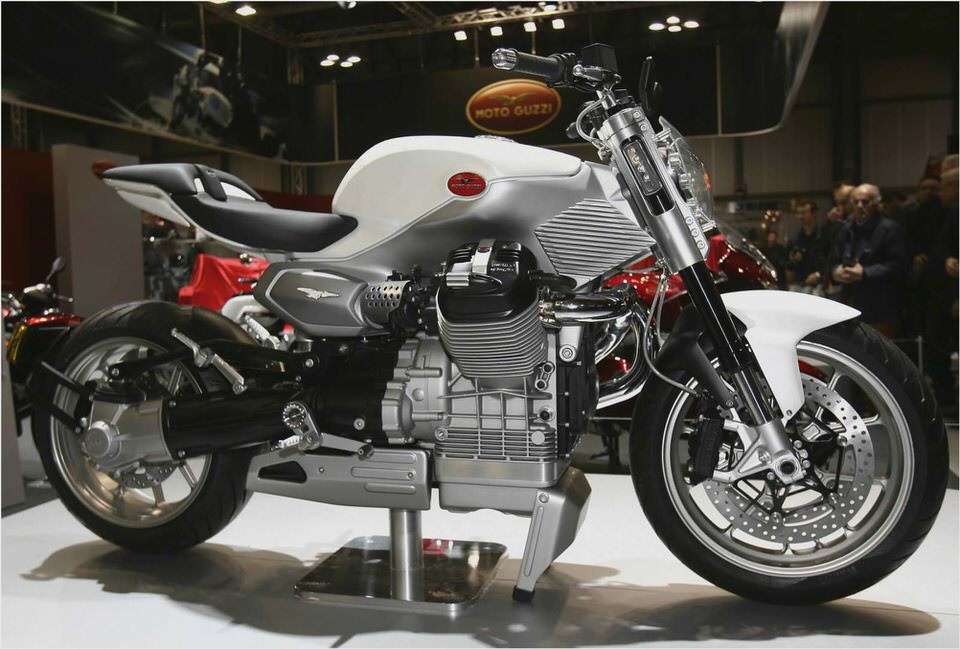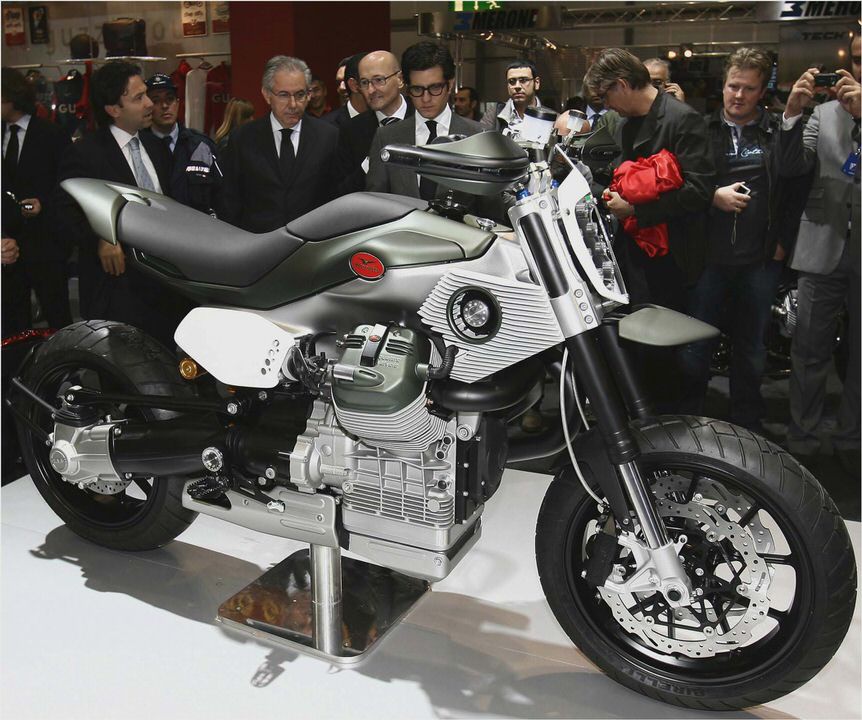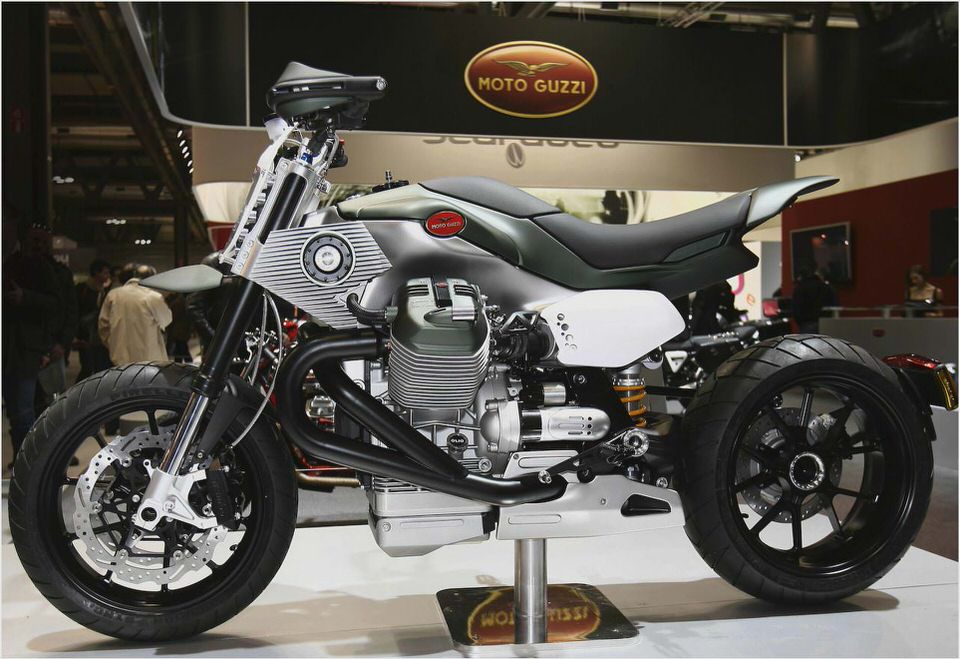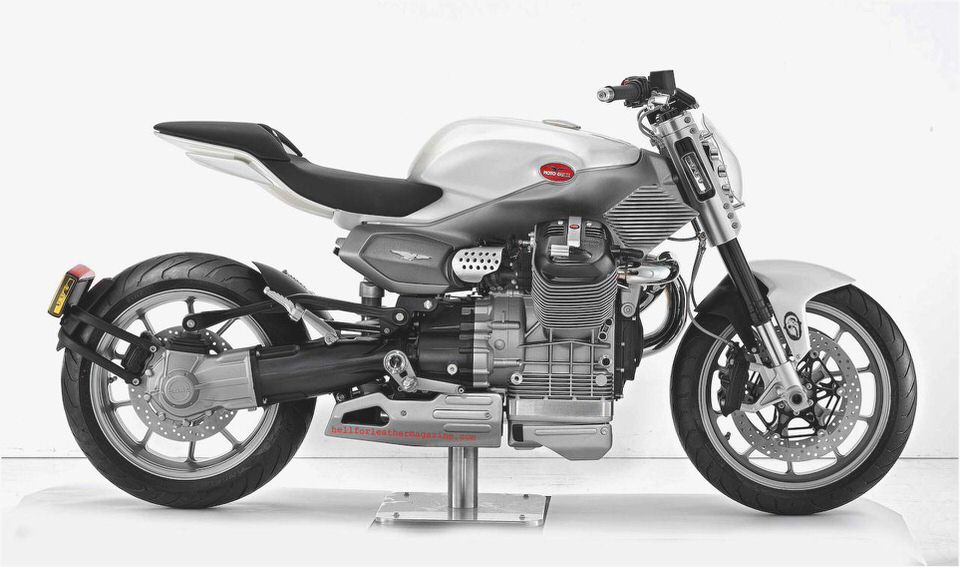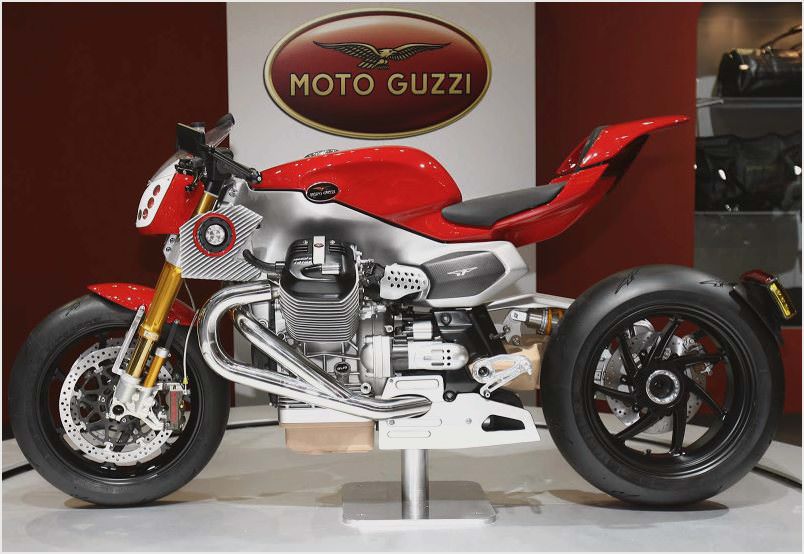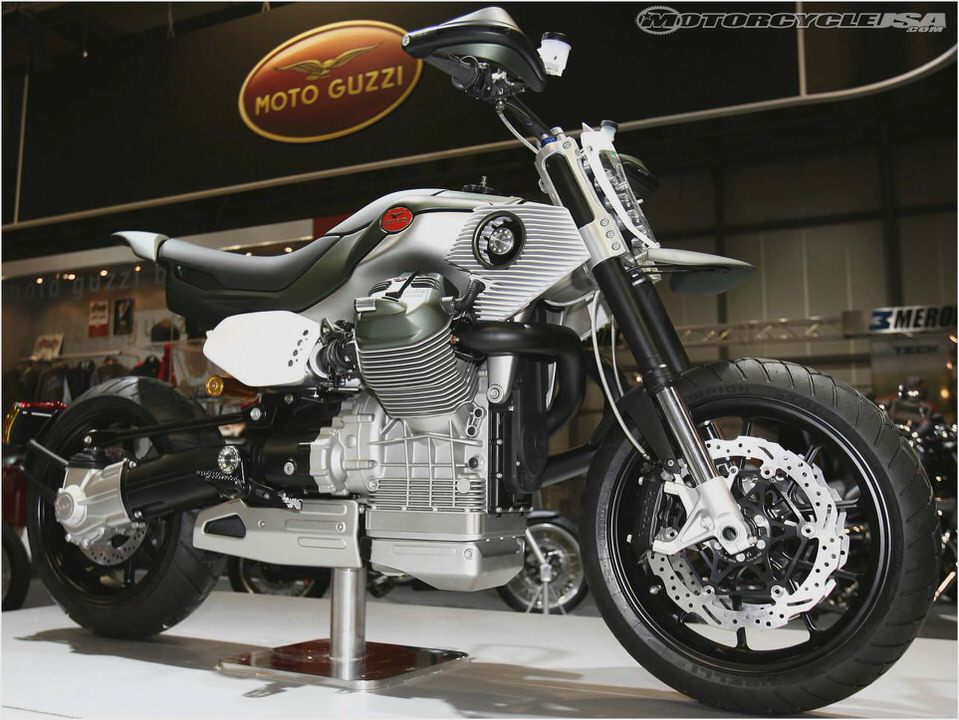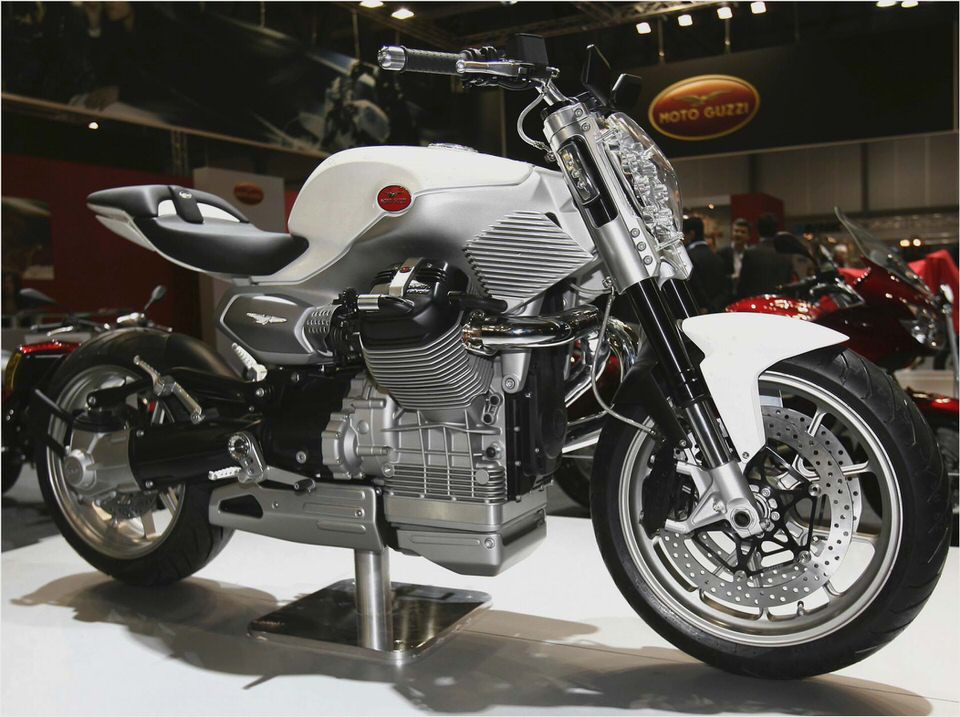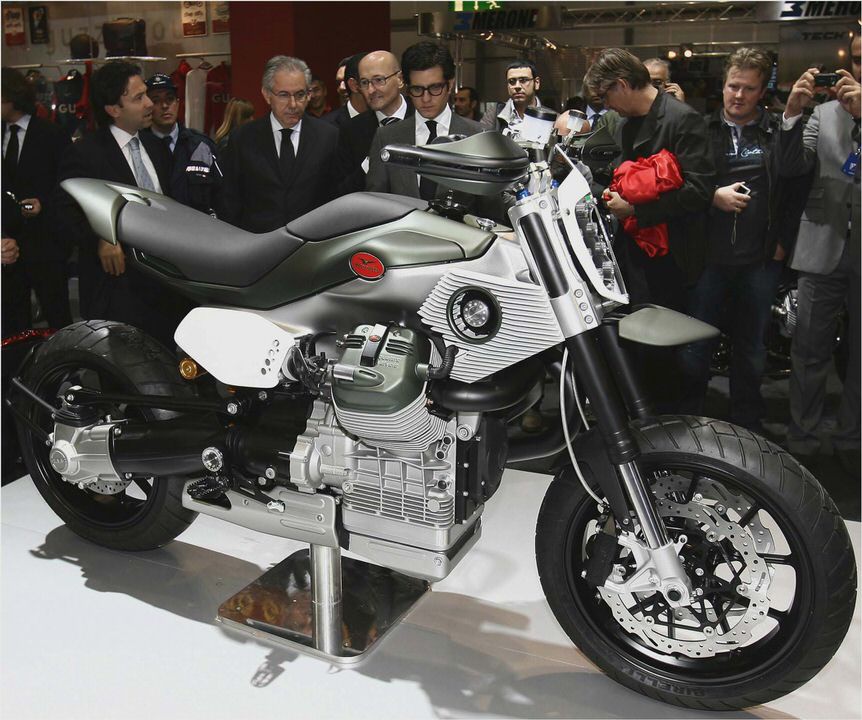 1973 Moto Guzzi V7 Sport Classic Sport Bikes For Sale
Moto Guzzi Stelvio Buildup
2014 Moto Guzzi V7 Series Updates Revealed – EICMA 2013 – Indian Cars Bikes
2013 Moto Guzzi California 1400 Custom Review – Motorcycle USA
Guzzi California Vintage manual, review