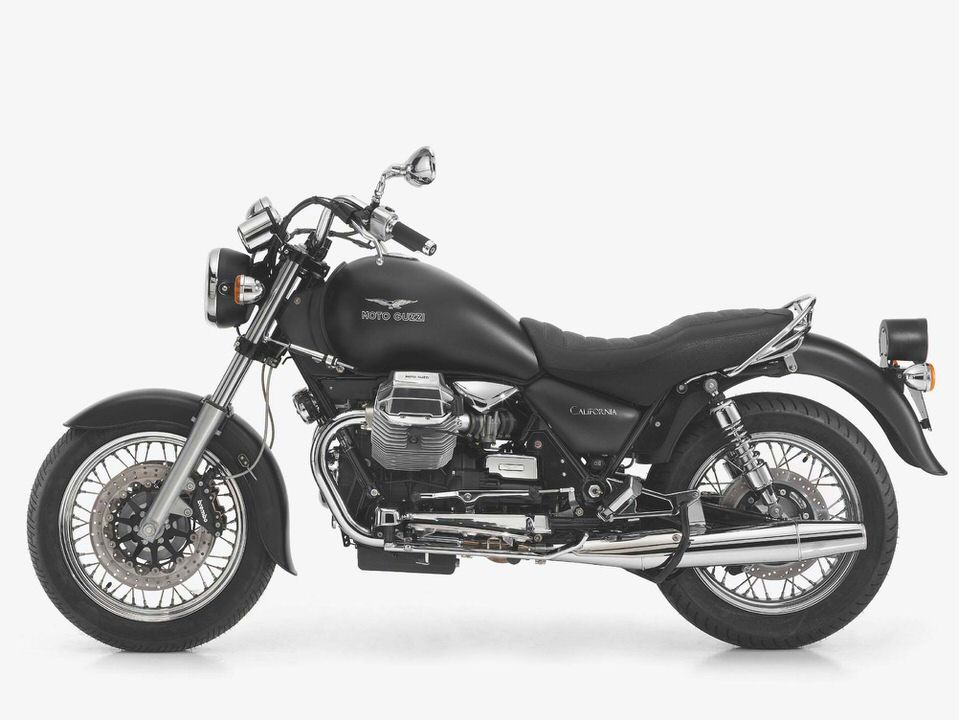 1950 Moto Guzzi Astore for Sale!
Posted on March 2, 2014 by tad
It's been a banner week for vintage Moto Guzzi fans… If you missed it, I posted up a 1934 Moto Guzzi 500S yesterday. Today's Astore or "Goshawk" was an update of the GTV, itself a development of the 500S, and was followed by the iconic and long-lived Falcone.
The Astore was produced until 1953 and featured an aluminum alloy cylinder head and barrel, enclosed rockers, and improved brakes. Also, note the upside-down telescopic front forks: how advanced! Like all Guzzi big singles, they were low-revving, hugely torquey machines that provided very reliable, accessible performance.
From the original eBay listing: 1950 Moto Guzzi Astore for Sale
I purchased this Guzzi from the Estate of the gentleman who purchased the bike from George Disteel's estate. Basically, George bought the bike (it entered CA in 1956 and the last registration expired in 1957), moth balled it – not sure if it was  chicken coop or not, then the next guy bought it at the Disteel Estate Sale in 1978- and kept it is his large collection until I bought it from his Estate Sale about 5 years ago.
At first, I was excited to do a full restoration of the bike since it is in such incredible original condition and complete. Then as I was reviewing the old paperwork, I recognized the name George Disteel and thought "isn't that the guy who went crazy and squirreled away Vincent Black Shadows, Two Guzzi's and an Aston Martin in Chicken Coops on property he owned on the North Coast of California? As it turned out it was, then I even found photos of this bike from that era (I've included one and also a photo of George Disteel). 
I have another Astore, so I didn't bother restoring this one, it really doesn't need it and the history is much cooler to preserve (In my humble opinion).
Again, the bike is complete and Probably has next to zero miles on it, never been torn down. I listed 1000 miles as you must list some sort of mileage, but Guzzi's didn't start having Tach's and Speedo's until the 60′s so I have no idea. Based upon my knowledge of George Disteel and then the second owner, I really think this bike has not been ridden much if at all in it's 60 or so years.
I think it would love to be ridden though. Vintage Guzzi's are pleasures to ride.
The seller mentions that "it would love to be ridden" but does not mention if it actually is rideable … The bike is cosmetically pretty rough as well: I personally prefer bikes and cars to be at least a little bit shiny, although I'm not a fan of overrestoring them. However, bikes in original condition are very desirable, and many would call for my head if I suggested a restoration of something in such original condition…
So I will not suggest that. As they say, "it's only original once."
At the very least, an old Guzzi should be made to run, so hopefully this one does, or can be made to do so without too much trouble.
Not much time left on the auction, so go take a look!
1934 Moto Guzzi 500S for Sale!
Posted on March 1, 2014 by tad
Most motorcycling fans who are familiar with Moto Guzzi at all will most likely picture one of their famous v-twins when they hear the name, although fans of this site may well conjure up the older "big single" bikes with their laid-over engines and shiny, external flywheels. For those relatively new to the marque, it's important to remember that Guzzi is one of the oldest motorcycle manufacturers still in existence, with roots going back to 1921.
The original company founders actually served together during the First World War. Guzzi's big single was the very first engine to power the bikes and was their mainstay until the introduction of the twin at the end of the 1960's.
Two-valve street machines featured a one overhead, one side-valve arrangement, although pure racing machines used a variety of higher-performance configurations. Different frames were used through the period, although this one appears to have the rigid frame and a friction-damped girder fork. The GTS model featured a sprung frame for improved roadholding, although the more basic model was more popular with buyers.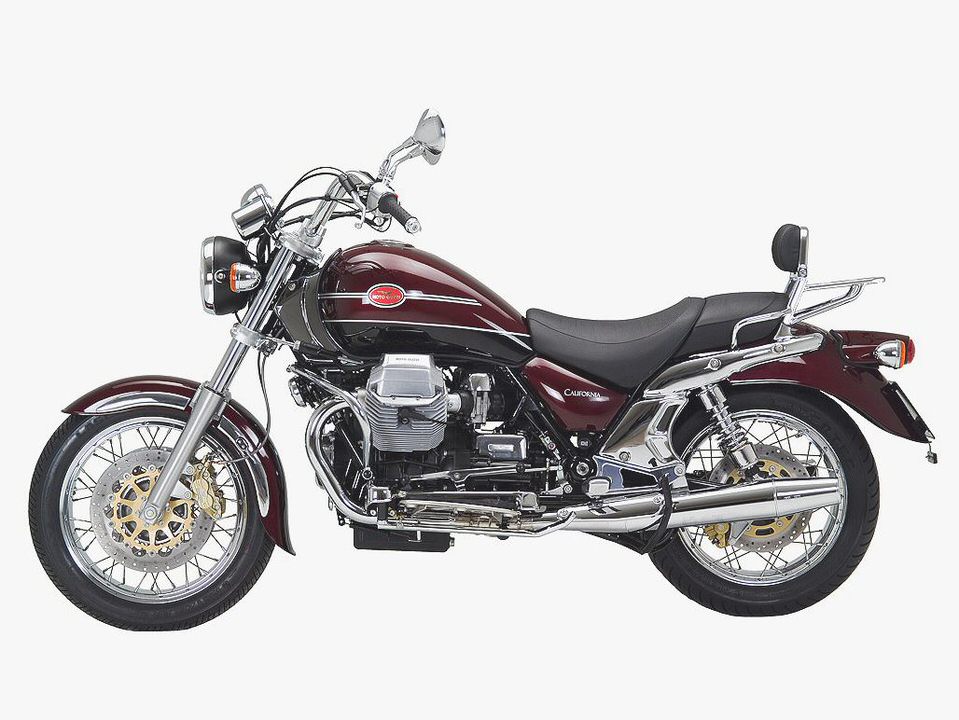 If you've never seen a Guzzi big single: yes, that is the flywheel by the left footpeg: the exposed arrangement allowed the flywheel to have the correct mass while keeping the engine cases compact and light. In the left front shot of the engine, it's also possible to see the exposed hairpin valve spring used for the exhaust valve. The inlet of earlier models used a coil spring, although 1934 saw the redesign of the engine to paired hairpin springs.
I'm not sure which side of the redesign is actually from so, as always, comments from any experts out there are welcome in the comments.
From the original eBay listing: 1934 Moto Guzzi 500S for Sale
Beautiful 1934 Moto Guzzi 500S.
Was restored in the 70′s in Italy .
Then moved to Switzerland – Then I brought it to California 15 years ago.
Runs well and is complete.
**Mileage unknown due to no tach and speedo on Guzzi's of this era. 
Pictures at twilight [or dawn!] are great for moody atmosphere, but not so great for showing off the details of the bike being offered and a couple more shots in bright sunlight would have been appreciated.  The listing is pretty spare, but I expect the owner assumes potential buyers are already knowledgeable. This bike has tons of lived-in patina but the paint is still very shiny, a very characterful combination.
This particular machine is the oldest Guzzi I've ever come across for sale, and looks a great opportunity to get your hands on such an old machine in good running condition
Moto Guzzi chillbike.co.za
Moto Guzzi 850 T3 Hemmings Motor News
Getting another Bike' Guzzi, or? As the Dude Abides…
2008 Moto Guzzi Stelvio 1200
Retrospective: Moto Guzzi Eldorado 850: 1972-1974 Rider Magazine