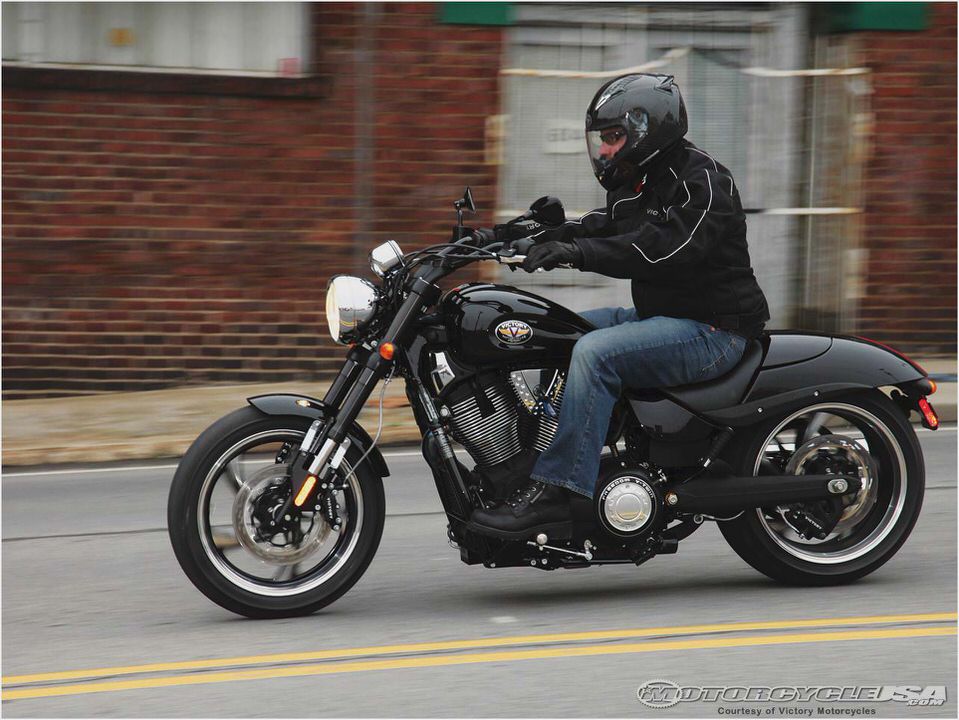 Heavy Hitters for those who don't care how it's done in Milwaukee
Surrounded by the leaner, greener, subcompact sensibilities of 2009, a tiny voice cries out from the back of the gearhead cortex: Bigger is better. Nothing exceeds like excess. That little voice holds these truths to be self-evident.
All motorcycles are not created equal, and big, fast ones are generally the way to go. Following the crowd just means waiting in a longer line for brats and Bud, so don't. Basic 45-degree OHV pushrod orthodoxy isn't the only way to big twin nirvana. There are more than a few alternatives to the brand that made Milwaukee famous. Some are bigger.
Some are stronger. Some are faster. Some are all of that.
Suzuki's Boulevard M109R is the GSX-R1000 of the phat-tire cruise-missile set, with oversquare cylinders and a 7500-rpm redline that tip you to a preference for horsepower over earth-moving torque. Undersquare bores and a redline set 2500 rpm lower give Victory's latest a bore/stroke ratio of 0.93:1 and 101 lb.-ft. of clich-pulling torque at 2750 rpm.
That's enough to overpower Harley's biggest, strongest, 110-inch pushrod twin, and more than the unassuming rumble from those overachieving mufflers might lead you to believe. This could get interesting.
A thumb on the Boulevard starter cues up more convincing thunder from its 2-1-2 exhaust system, designed by audio engineers at Tokyo's Seikei University, complete with a catalytic converter and Suzuki's computer-controlled SET valve. The 109 wants you to know those are big pistons down there. Bigger than a 454 Chevy's, in fact.
You feel every one of those 54 cubic-inch temblors like you were sitting in front of Lars Ulrich's drum kit at a Metallica concert.
The Victory will never be mistaken for anything made in Japan. You light it with a starter that sounds like it could crank a Rolls Royce Merlin V-12 and engage low gear with an industrial-strength clank. This, boys and girls, is a motorcycle engine.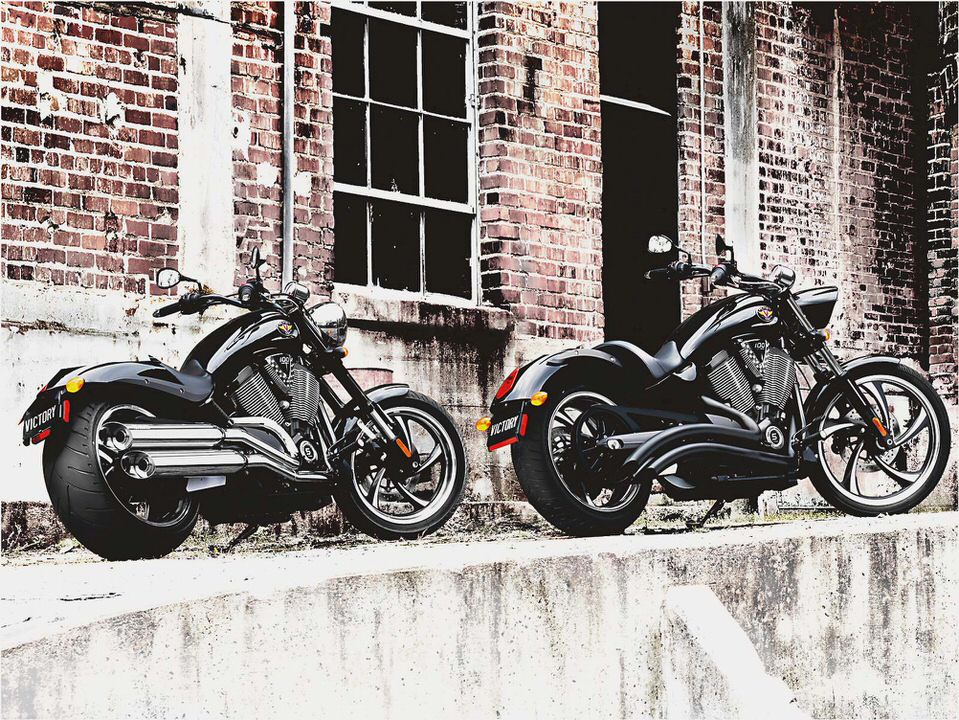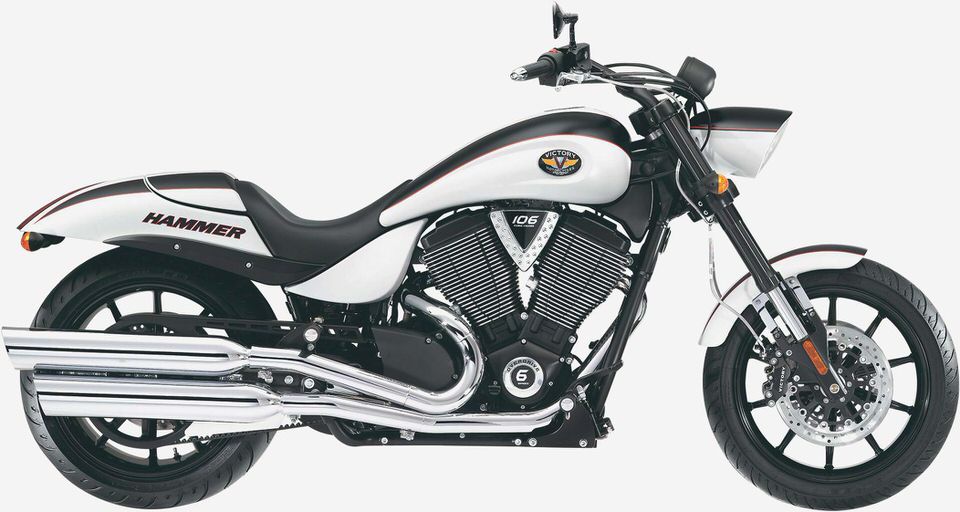 Visteon EFI has a harder time lighting the fire on sub-freezing mornings, but the 106-inch twin is ready for business in less time than it takes to pull on a helmet and gloves. Anyone at or under the 5-foot-10 mark will be quite comfortable between the swept-back bar and deeply dished seat. Said seat is closer to the pavement and within easier reach of short legs.
Lanky, ectomorphic types can survive, but not comfortably or for long, especially on the freeway.
The Boulevard is considerably more humane for the vertically gifted, with more room to stretch between the broad, flat seat and that drag-style handlebar. But more room means more motorcycle: 87 pounds more, topped off and ready to roll. Neither bike is exactly what we'd call nimble. The 109's parking lot demeanor is something like Baby Shamu in the kiddie pool; it's longer, taller, wider and noticeably heavier than the Victory, which adds up to heavier steering in city traffic.
The Hammer's long-stroke twin pulls happily from 2000 rpm. And that, along with relatively agile handling, gets it through and beyond the urban pressure cooker with less effort. The only catch is stiff shifting through the bottom half of the six-speed gearbox.
Be patient shifting up to second or you'll miss it.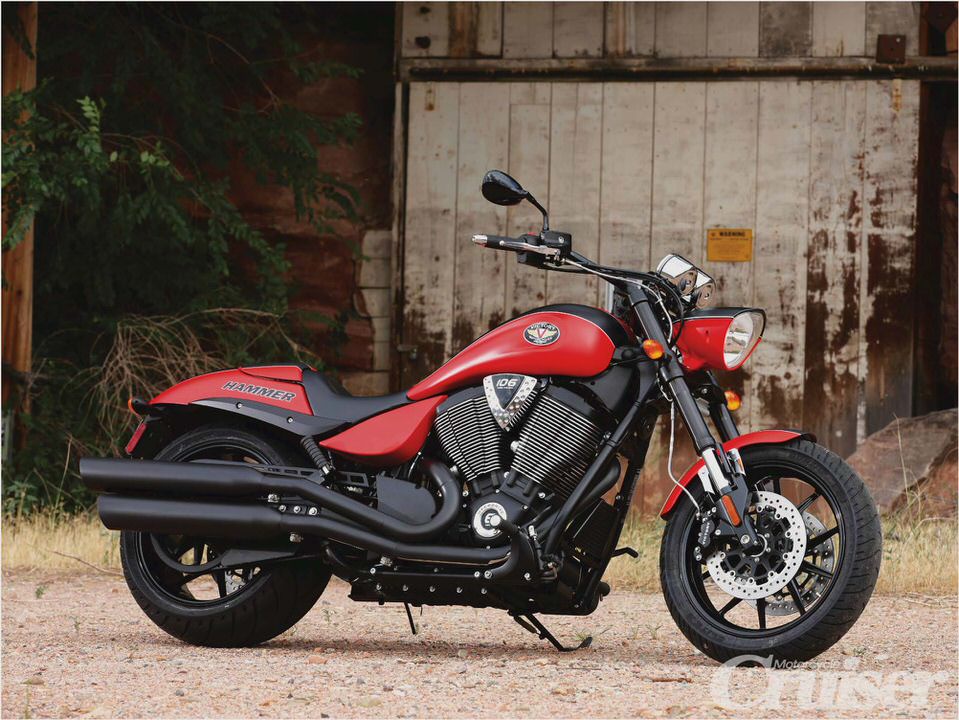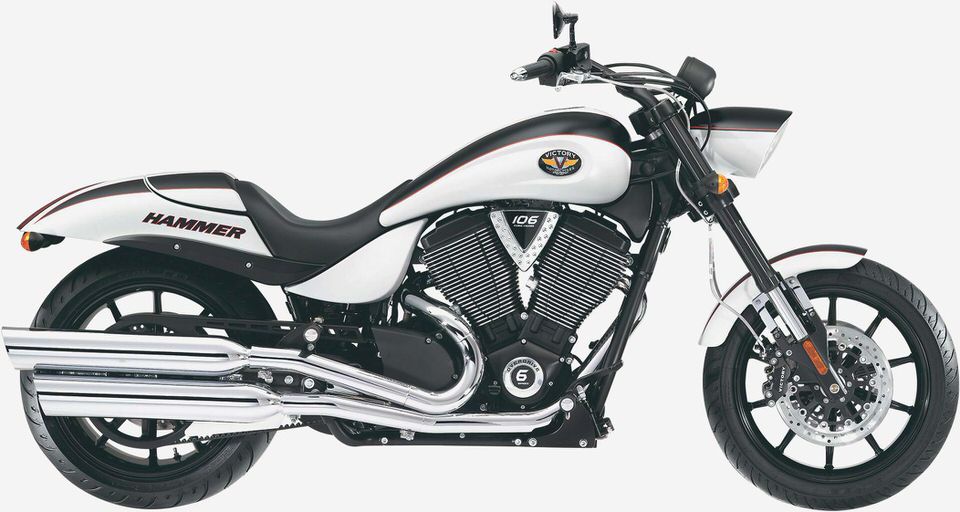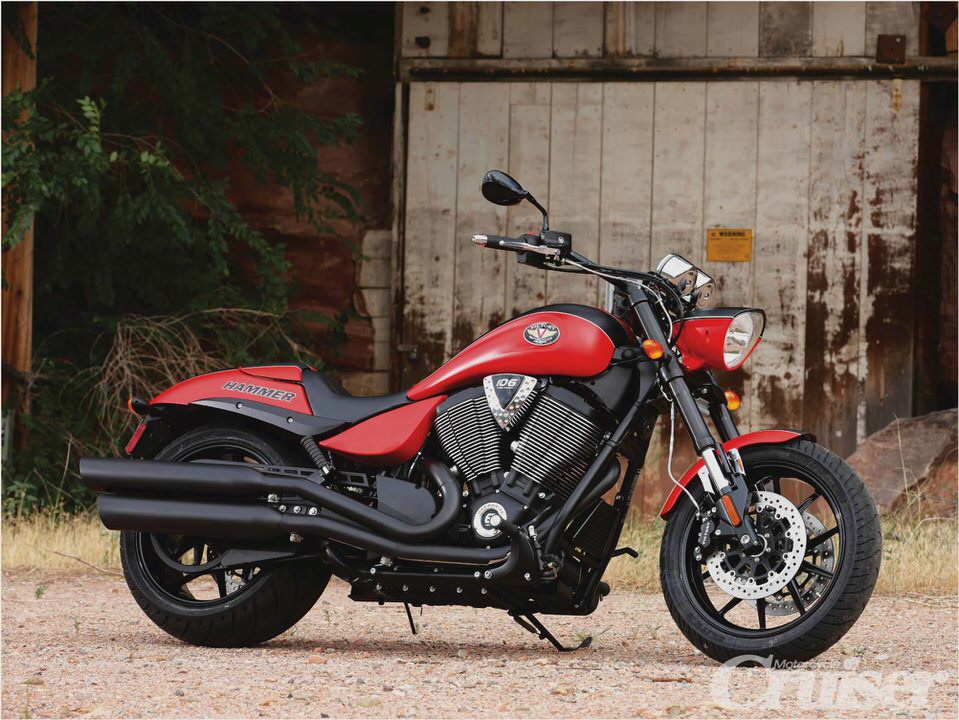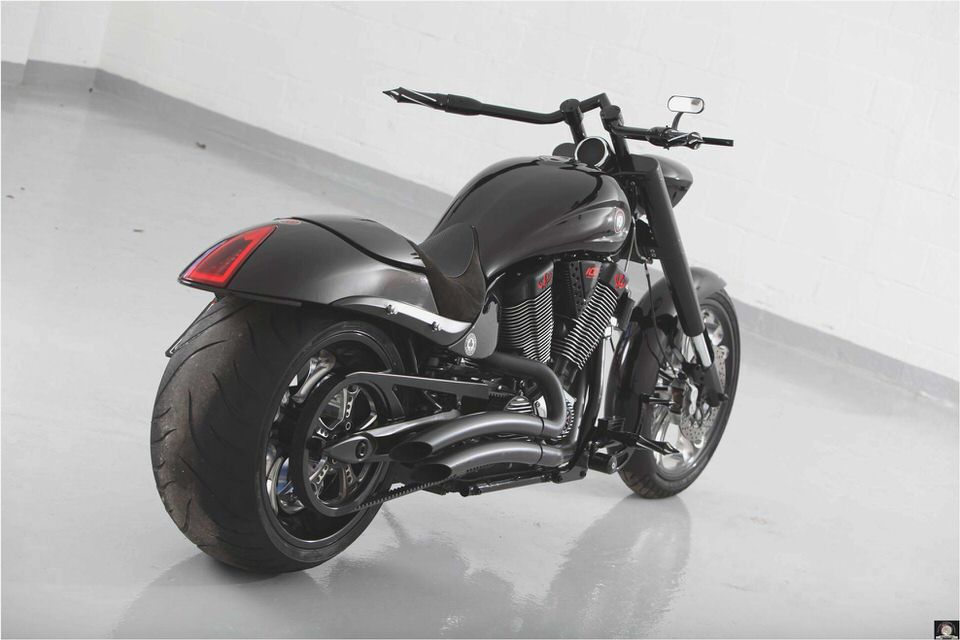 Victory Cross Country Victory Motorcycle Accessories
2012 Victory High Ball Review – Ultimate MotorCycling
2012 Victory High-Ball First Ride Review- Victory High-Ball Bobber
Victory Vison 800 Concept Bike – Please, NO! :JLHPv5
2013 Victory Cross Roads – Reviews, Prices and Specs at Motorcyclist Magazine