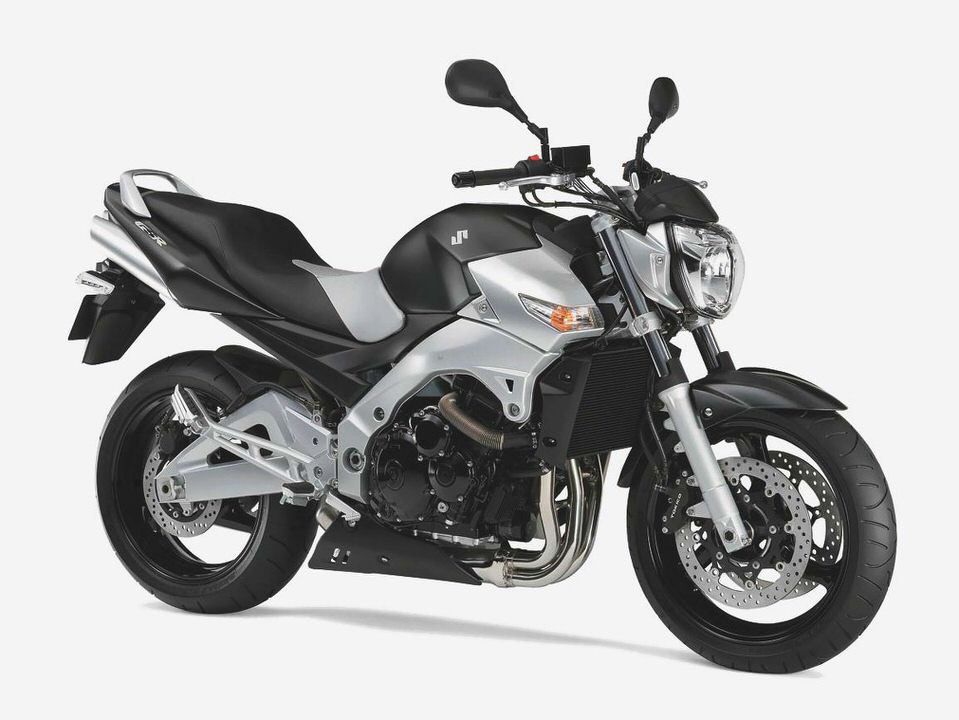 Suzuki GSR 600
Engine: 599cc liquid-cooled DOHC 4-cylinder
Seat height: 785mm
Tank capacity: 16.5 litres
Hilaire Belloc's Matilda told such Dreadful Lies, It made one Gasp and Stretch one's Eyes. Suzuki made a similar mistake when priming journalists for the launch of its naked middleweight GSR600. Based on the futuristic B-King concept bike first unveiled in 2001, the GSR was promoted as a wild, wanton and lascivious street-harpie.
Anticipation was heightened by descriptions including modern art meets race technology (my mind was plagued by visions of Tracey Emin grappling with a tyre warmer).
Bigged-up so massively in advance, the poor little machine inevitably disappointed, mainly by not being as conventionally sporty as the faster-than-thou fraternity seems to want every bike to be. The brakes are conventional rather than the new radially mounted variety. The forks are not upside down, which is even more shocking to the pack mentality.
The suspension permits only minor adjustment, which is not what your track-day bore wants at all. After all, playing with settings is so much more interesting than actually riding a motorcycle. The engine is from last year's GSX-R600 and the gearbox from the 2004 version.
By this stage a perceptive mind should have concluded that, just perhaps, Suzuki's pre-publicity promoted the bike the wrong way.
A look at its truly innovative appearance confirms that. The GSR600 is chic and sophisticated rather than brutal. Front indicators are moulded into the fuel tank. Twin LED tail lights are styled to look like extra silencers.
The headlight is gigantic. Moulded covers blend the tank seamlessly into the twin spar aluminium alloy frame. To an observer who cannot tell an upside-down fork from a jam doughnut it is obviously modern and desirable.
The ride emphasises what the look suggests. The bike is fast and friendly, but not arm-wrenchingly aggressive. My first impression was of comfort. The slim, low, two-tone saddle is complemented by a wide set of handlebars offering massive leverage and a relaxed riding position. I felt in complete control as soon as I sat on it and that confidence-inspiring mood was justified at the first roundabout.
The GSR has the balance of an alley cat and laser-sharp tracking. High-speed cornering is a doddle. You just point it where you want to go and the Suzuki obeys, whether snaking through a succession of sweepers or tipping hard into tighter turns.
Those brakes are more than ample, too.
The engine noise resembles a 1,000cc sports bike, particularly the sumptuous induction roar. But Suzuki has tuned out the warp-drive effect familiar at high revs on its GSXR range. The GSR is capable of 135mph, and between 10,500rpm and the 14,000rpm redline it tugs hard.
But power is configured to deliver greatest heft in the mid-range. Stirring the honey-sweet six-speed gearbox hard on B road twisties rewards the most adventurous rider with an impressive display of pace and agility.
It does not redefine middleweight sporting standards. Suzuki's own GSXR600 K6 is a contender for that title. But the GSR makes everyday riding about as much fun as it can be on British roads with a combination of lightness, striking aesthetics and sheer usability.
Other motorcycle journalists have been cruel about this bike. They were looking for the supersport performance Suzuki implied by warbling about race technology. Like Matilda's aunt (who, from her Earliest Youth, Had kept a Strict Regard for Truth) the effort very nearly killed them.
I start from a different perspective.
A growing minority of British motorcyclists are growing out of hyper-sports performance bikes. The law makes them worthless anywhere other than a race track. In the wrong hands, they contribute to alarming accident statistics. A new class of experienced riders seek machines they can enjoy to the optimum without scaring themselves.
They appreciate high performance but no longer crave racetrack sensations. For such riders, Suzuki's GSR600 is rewarding.
Obvious competitors include the Yamaha Fazer and Honda Hornet models. I would hazard a guess that it might also appeal to riders of more style-oriented bikes such as Ducati Monsters and Harley Davidson Sportsters. It is a much more powerful machine than equivalent-sized Italian or US twins, but its unintimidating feel at modest speeds and in traffic renders it suitable for a moderately experienced rider seeking to develop new skills.
That applies particularly to women and smaller riders who may find the low seat and light weight inviting.
The GSR is enjoyable rather than exceptional. But it deserves to be rescued from the conceit that the only gauge of a motorcycle's worth is its capacity to break performance records. There is a lot to be said for some comfortable riding pleasure, and the GSR offers that in spades.
Whatever Suzuki said about this bike in advance, it is, in fact, civilised, stylish and sensible.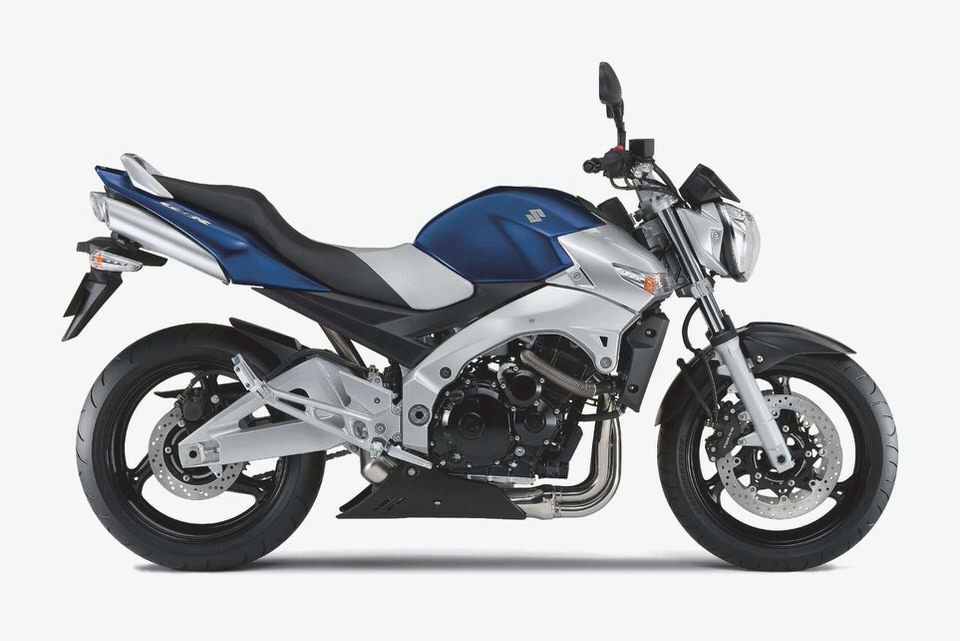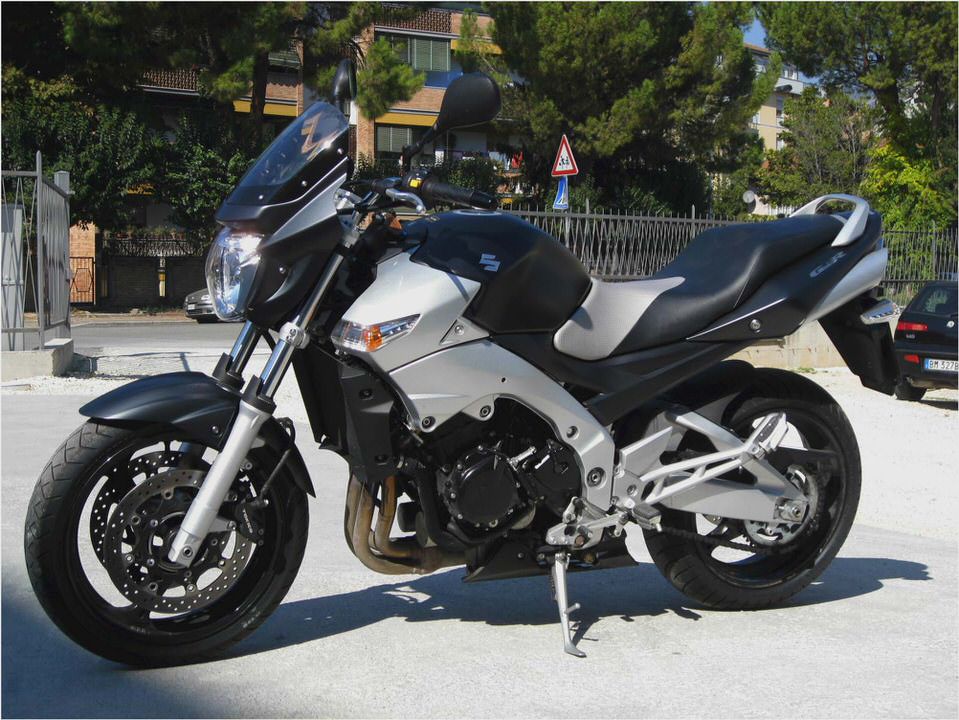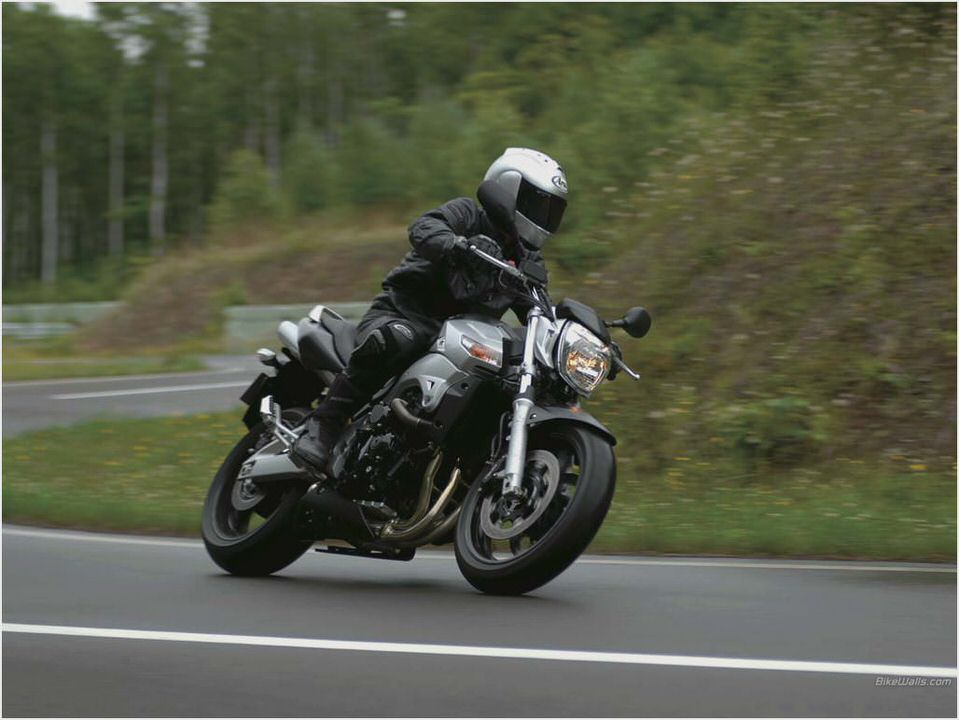 !!! 2005 Suzuki RM 250 – RM250 2 Stroke !!!
Journal of Therapeutic Ultrasound Full text Ultrasound stimulation…
2007 Suzuki Boulevard C50T Road Test Rider Magazine
Lexus GS 250 – 2013-2014 Lexus GS 250 – Review by Vehicle Traders Lexus GS 250
1986 1987 1988 1989 1990 Suzuki GV1400 Cavalcade Models Service Manual CD_465pgs