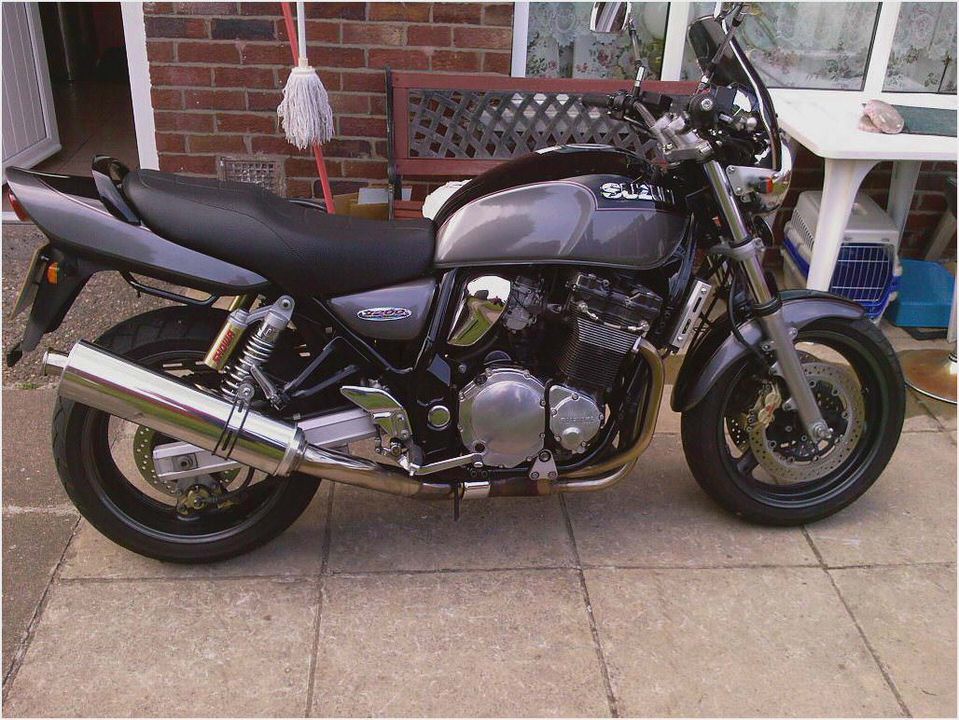 Suzuki GSX-R History
A 1999 Suzuki GSX-R 750W
Suzuki had always been a relatively conservative manufacturer, making bikes that didn't break. The Suzuki way was to build over-engineered vehicles that were reliable and practical. They had built such bikes as the Suzuki GT750 which was a turtle compared to Kawasaki 's famous triples such as the Kawasaki H2. Suzuki first deviated from their stance as a conservative manufacturer with Hans Muth 's Katana 1100 .
The first Suzuki street bike to be truly modeled on race specifications was the 1985 GSX-R750 which, while having evolved considerably in the intervening years, is still in production and celebrated its 20th Anniversary of production in 2005. A 1100 (1052 cc) model was released in 1986. The second year of it's release.
The 1985-1992 GSX-R models were air and oil cooled, using a large oil radiator and complicated oil circulation systems, including oil jets to cool the undersides of the pistons.
The first GSX-Rs are commonly referred to as Slabside, or slabbies due to their very flat side panels and tall narrow frames. GSX-R 750s from 1985-1988 are Slabside models, and the 1100 slabside was in production around 1986-1989. GSX-R750 slabbies weigh approximately 178 kg dry, and are 100 horsepower at the crankshaft. GSX-R 1100 slabbies weigh 198 kg dry and produce 130 horsepower at the crankshaft. Both respond to tuning well and very little work is required to add 5-10 horsepower.
Still relatively powerful by current standards, especially given their low weight, their main weaknesses are their handling, being somewhat light and prone to head shakes (especially the 750 cc model), and brakes that are wooden and not very powerful. Being somewhat lightly built for their power subsequent models improved only modestly on power but substantially on thicker, strong frames and stronger suspension.
They can be hard to find in standard condition these days, due to being a popular model for the 'streetfighter ' crowd, but they hold value quite well and enjoy a modest cult status. All GSX-R models are also colloquially known as 'Gixxers'. For the year 1987, Suzuki offered a GSX-R50 (also known as the GAG50 in Japan) that differed from its Yamaha and Honda competitors by being a 4-stroke engine.
The second major revision of the GSX-R series revolved around a new frame, styled after the then racing frame. The engines were also updated and power outputs increased for the 750 and 1100 (the 1100 increased from 1052 cc to 1127 cc), now making 112 and 145 horsepower respectively. The fairing was restyled, giving a much rounder look. Named after their carburetors, these are referred to as Slingshot GSX-Rs.
The Slingshot 750 ran from 1989 to 1992, the 1100 from late 1989 to 1993. The 750s went to a high revving over-square engine which failed to find much favour with the critics as it made the bike 'buzzy' and harder to work.
The third revision of the GSX-Rs mainly centred around the introduction of an updated watercooled engine which, oddly, retained the air-cooling fins. This increased power slightly. The frame was subtly improved and the suspension a great improvement over earlier models. The 750 watercooled model (not to be confused with later SRAD/K series GSX-Rs) ran from late 1992 to 1996.
The 1100 from 1993 to 1998. Power was 121 and 155 bhp respectively. However by the end of the range the flagship 1100 model was substantially heavier than its original creation, by over 20 kilograms, and was considered a topheavy and only averagely handling bike. The new Honda Fireblade was substantially lighter, had a similar speed, and was a far racier machine than the GSX-R1100 now was. Sales records and racetrack comparisons showed up its weaknesses.
It took several years for Suzuki to remedy this.
In 1996 an all new GSX-R 750 was introduced, the 'SRAD', featuring a new modern spar frame, all new watercooled motor and all new suspension. A year later a 600 cc model was introduced, to compete in the supersport class. They shared little in common with their earliest incarnations, bar their name and niche, and were a revolutionary change in the GSX-R series rather than evolutionary. However the series had stagnated somewhat and failed to successfully compete with the burgeoning 900-1000 cc market opened up, mainly, by the Honda Fireblade series and then the highly successful R1 Series from Yamaha .
In 2001, Suzuki introduced the GSX-R 1000 in the form of a 988 cc fuel injected motorcycle which put its predecessor to shame with a whopping 160 bhp at the crank. Created to compete with Yamaha's R1 series they amply met the challenge and continue to this day at the leading edge of the sports bike genre.
Following a common 2-year revision cycle, Suzuki updated the GSX-R1000 in 2003. Changes included an updated fuel injection system, numerous intake and exhaust improvements, as well as improved and updated styling. Yet another revision followed in 2005; changes were more significant, and the 2005 models started to solidify the GSX-R's domination in the 1000cc sportbike market.
In 2005-2006, most road-tests and reviews by journalists considered the 2005 (and 2006) Suzuki GSX-R 1000 to be the leading 1000cc sportbike model on the road.
All of these motorcycles have been successfully raced around the world since their introduction and Suzuki 's sales reflect their popularity, with sales of over 2,000,000 globally per year.
The air/oil-cooled Suzuki GSX-R 1100 engine lives on in the Bandit 1200, and the 750 motor in the Bandit 600. in detuned forms.
The Suzuki GSX-R series were preceded by the Suzuki GSX series and the Suzuki GS Series .
The term GSX-R is often reffered to or pronounced as gixxer/gixer (jick-sir).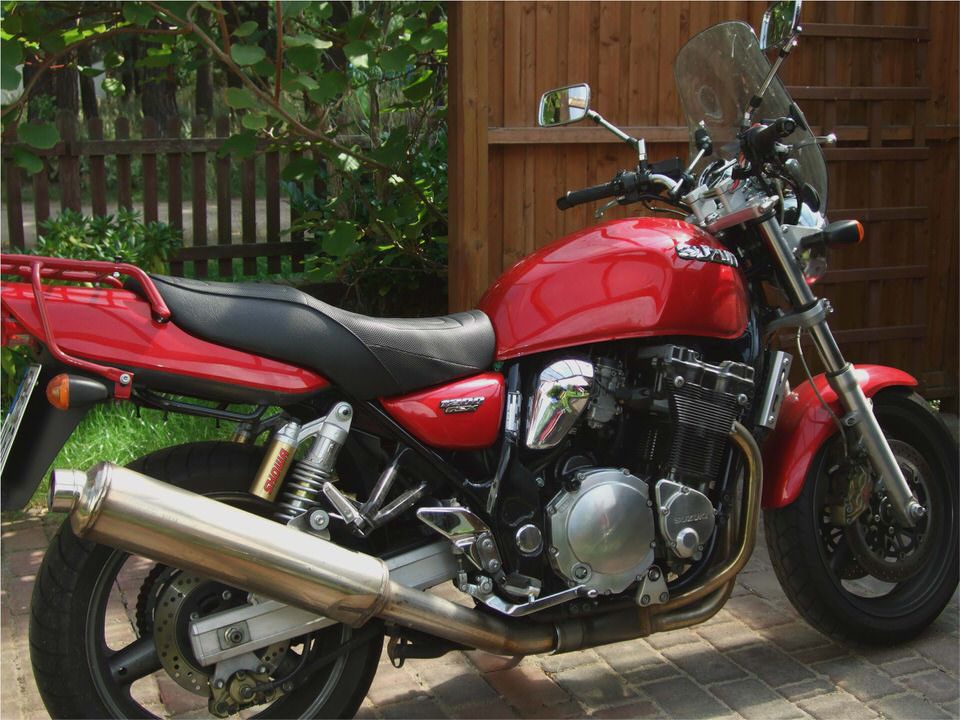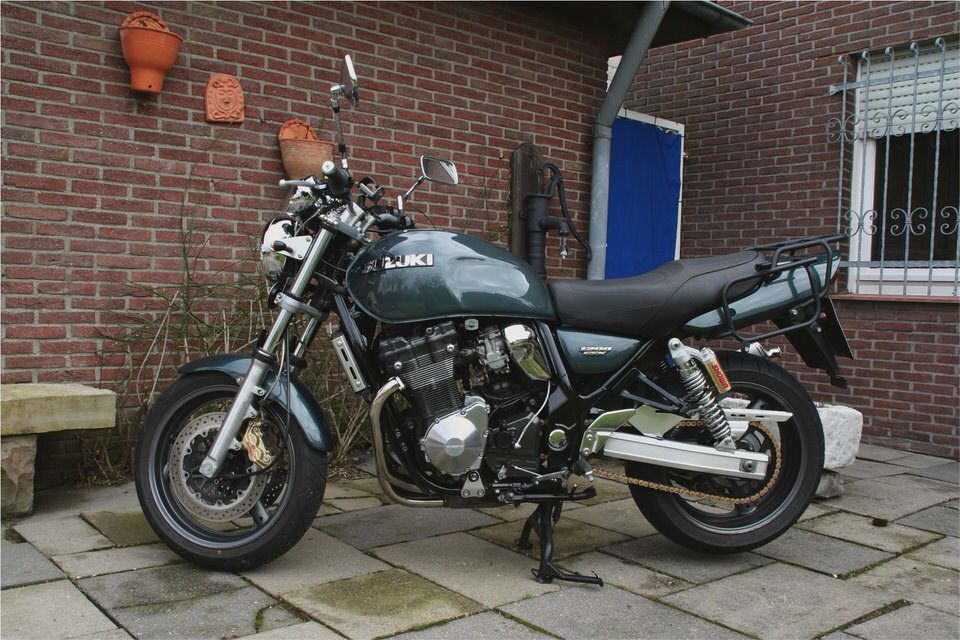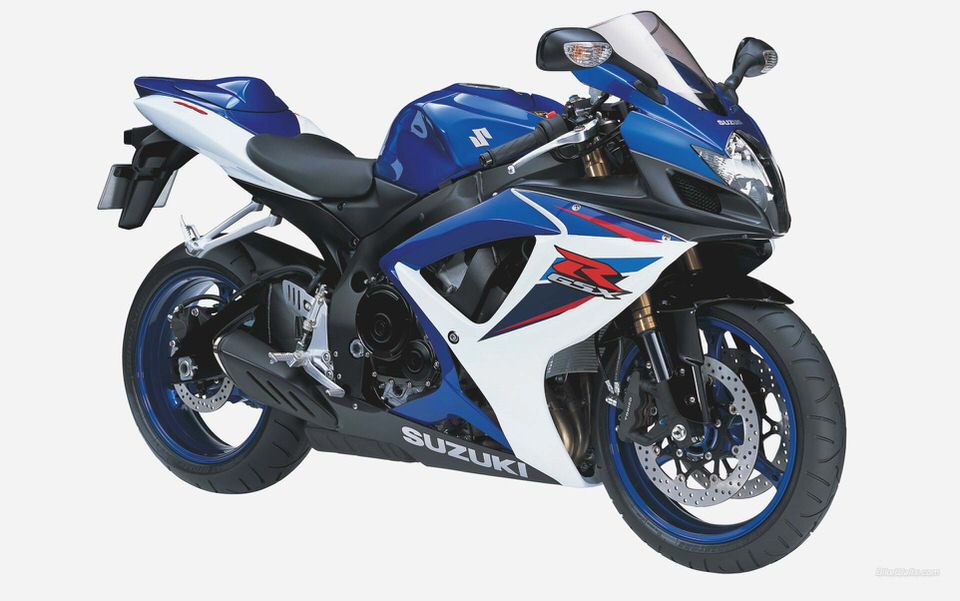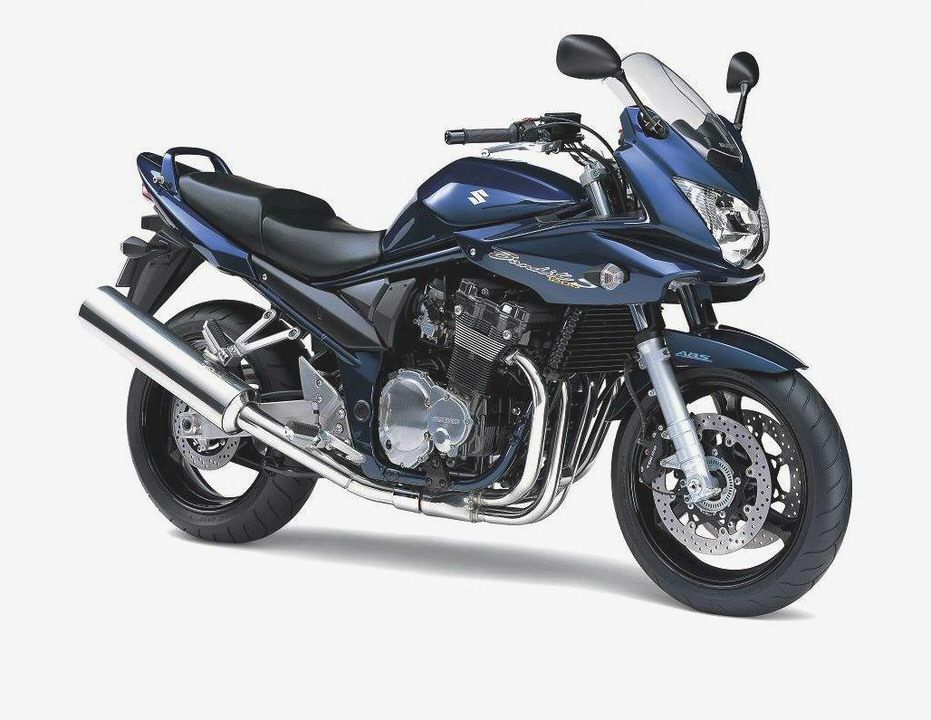 Suzuki Burgman 400 – Owner Reviews Motor Scooter Guide
2014 Suzuki GSX-R 750 Review Unchanged & Razor Sharp
2008 Suzuki B-King – Motorcycle Review How To Save Money And Do It Yourself!
2008 Suzuki SX4 – Kelley Blue Book
Bike Review – Suzuki 650 Gladius