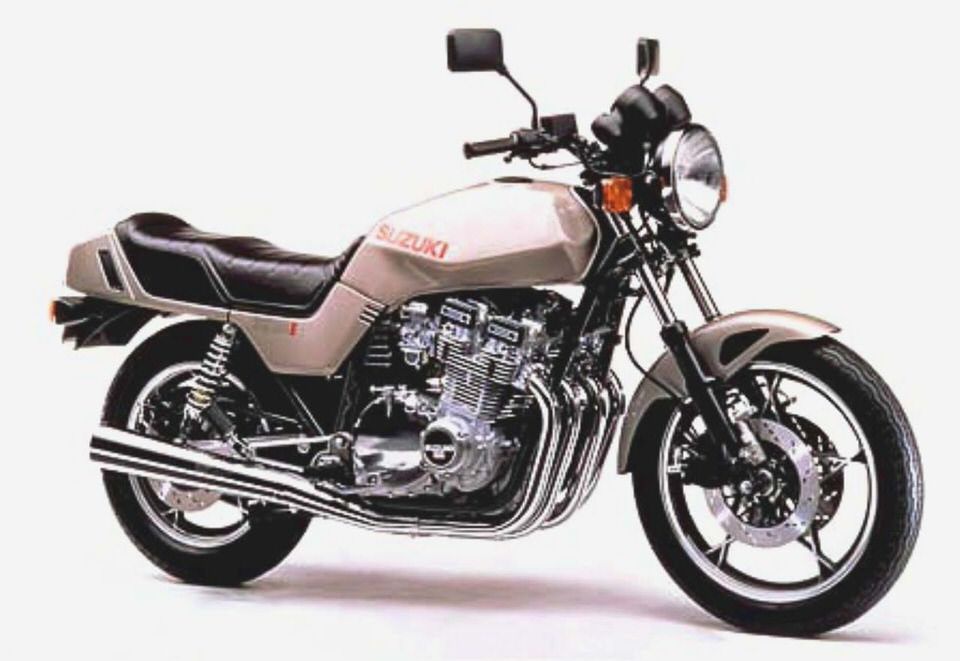 1988 Suzuki year code: J
GSX1100FJ was introduced in October 1987 as a sports tourer with 16 valve engine, five speed gearbox, 16-inch 3-spoke alloy wheels. The premier model had twin front discs with gold finished disc centres and single rear disc, all three with Gold finished calipers.
GSX1100F was a high-performance sports tourer with full touring fairing with electrically powered height adjustable wind screen and wide dual seat with twin pillion grabrails. Its powerplant came originally from the GSX-R1100, retuned to provide more low-end and mid-range power. The fine aerodynamics of the GSF1100F and the 136 hp engine gave the bike very high top speed.
GSX1100F was among the fastest bikes in the world at the time, if not the fastest.
The Swedish Bike magazine measured 252 km/h top speed, the Yamaha FJ1200 with similar engine performance was much slower with -only- 236 kph. It was the aerodynamic fairing of the GSX1100F that made the huge difference.
With a GSX-R powerplant, there is no shortage of aftermarket enhancements. But there's some differences to be noted: The GSX1100F engine inhales through 34mm Mikuni flat-slide constant-velocity carburators rather than the round-slide 34mm ('86-'88), 36mm ('89-'90), or 40mm ('91-'97) mixers on the GSX-R. The sport-tourer had 4 into 2 exhaust system instead of the GSX-R's 4 into 1. The engine has a 2 mm bigger bore compared to the GSX100R, that gives a 75 cc larger cylinder volym.
As a result of the well-behaving engine and the heavier touring friendly chassis (30 mm/1.2 inches longer wheelbase) along with slightly taller overall gearing the GSX1100F doesn't feel like a factory racer. It feels more like a well-behaved streetbike. Power flows in a steady rush from 3.000 RPM all the way to its 11.300 RPM redline which keeps shifting to a minimum.
1988 GSX1100F had suspension problems (too soft fork springs at the front) with unstability problems as a result, despite of the heavy steel double cradle frame with back bone spars (reinforced the following year). The rear fork springs were later replaced by the importers for harder ones at no cost in Sweden. The 1988 also had smaller carburetors (Mikuni BST34SS) than the later models (Mikuni BST36SS), a carb kit for an 89-94 GSX1100F will not work.

Four different colors: Blue, Maroon, Blue/Grey, Silver/White.
A luggage system, designed by Krauser of Germany, was an option. The electric windshield, SPS (Suzuki Power Shield), was standard on the 1100 cc models, the GSX750F didn't have it.
GSX 1100 F 1988
Overall Length: 2,185 mm (86.0 in)
Overall Width: 765 mm (30.1 in)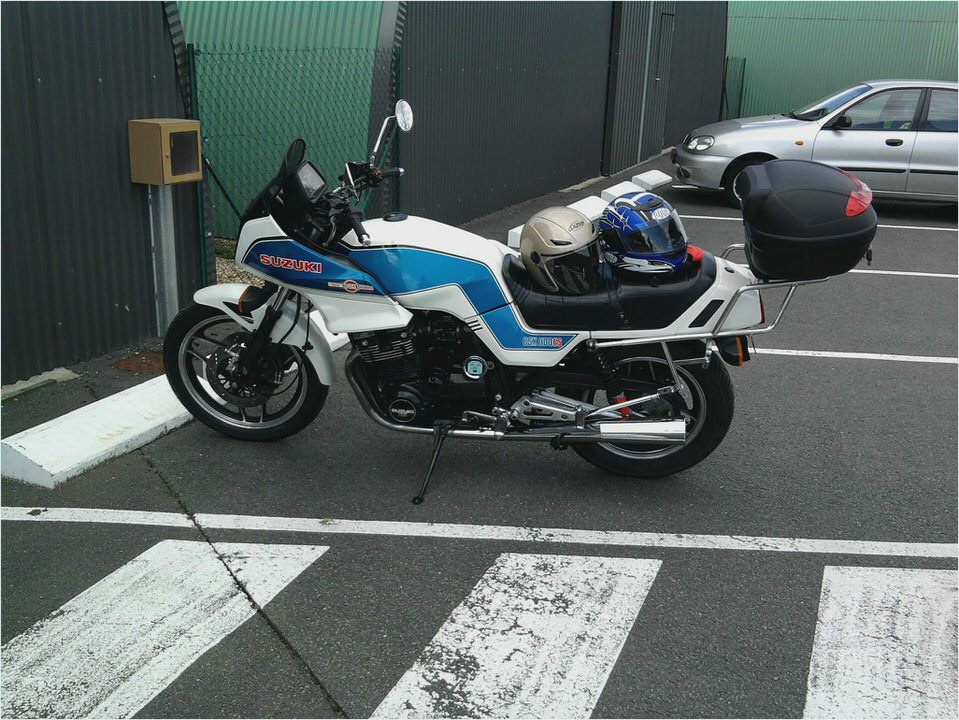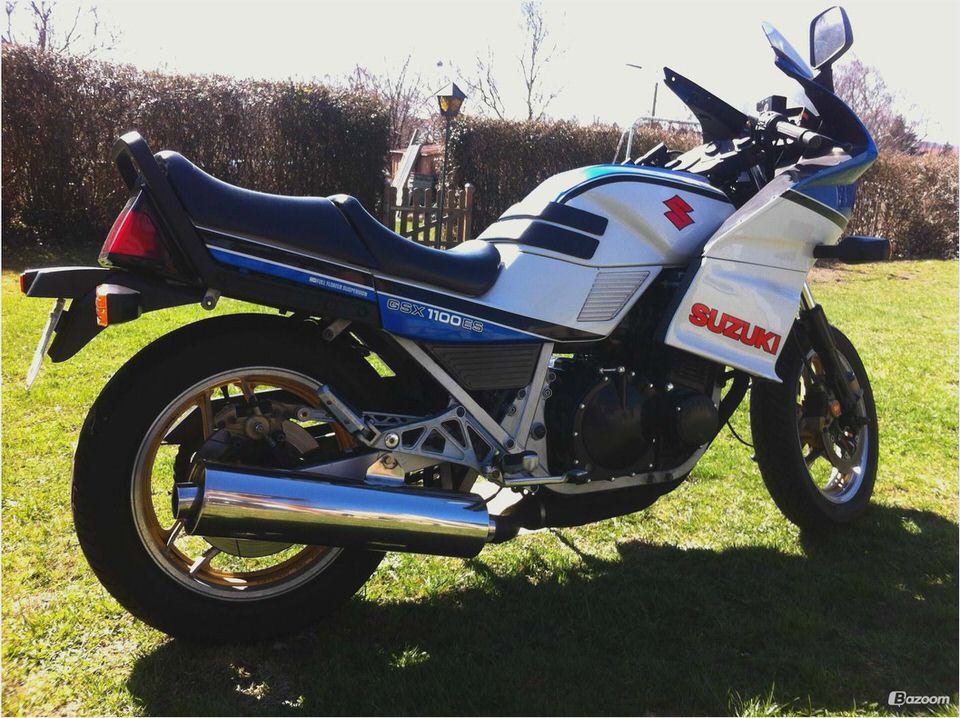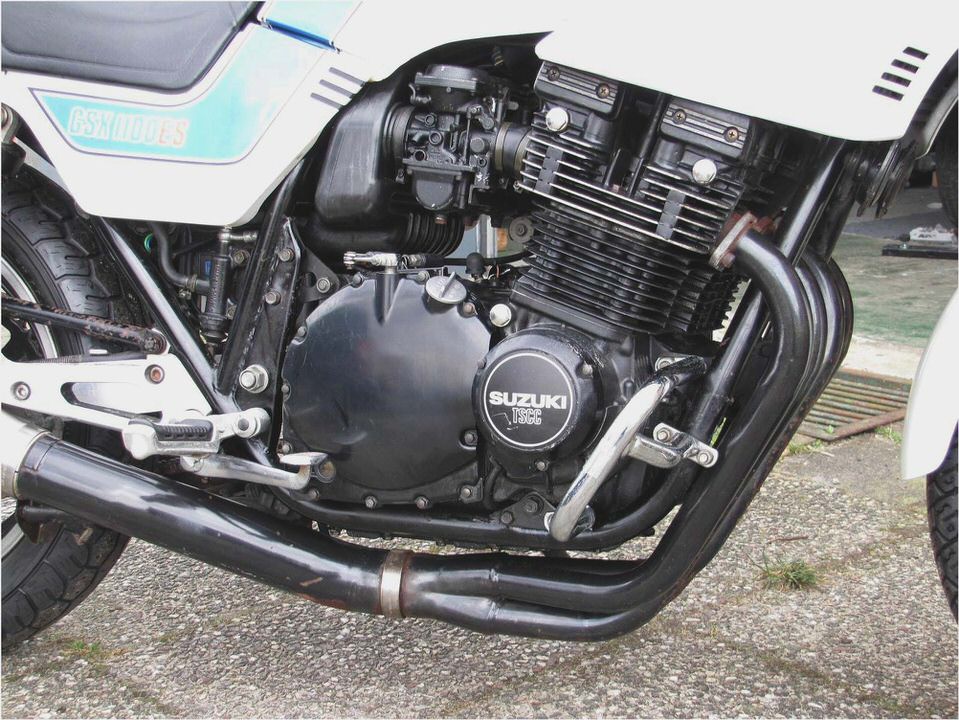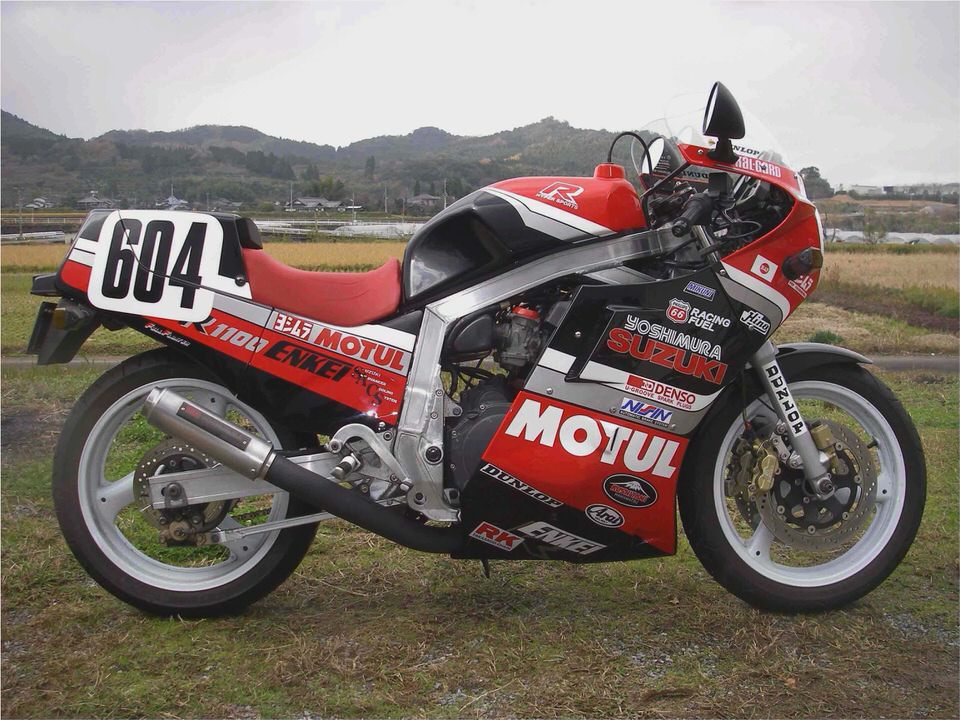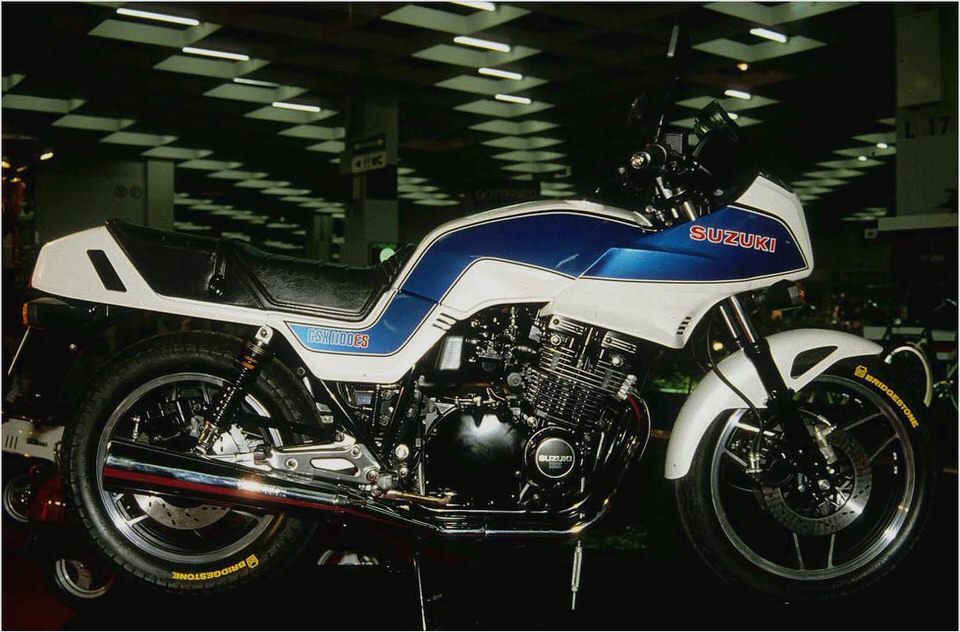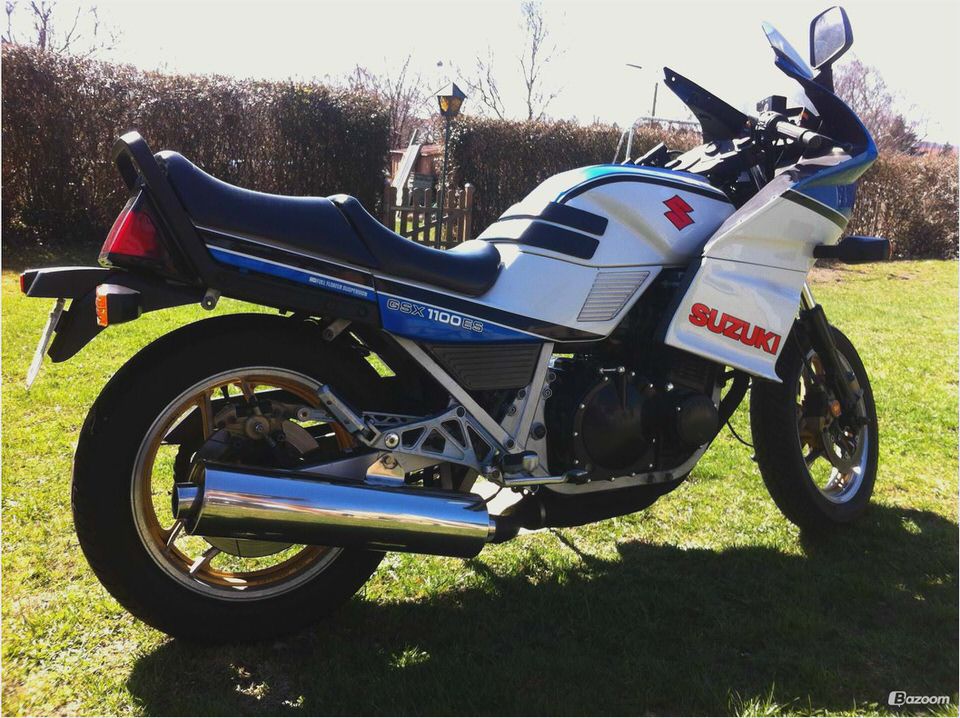 Macpherson Oil Jobs
PH2: Husqvarna Nuda and Nuda 900R – PistonHeads
Test Suzuki DL 1000 V-Strom 2014 Finally Over
Murdercycles! Rating 200 2009 Motorcycles By Safety – Suzuki Over 1 Litre
Velocity Racing Suzuki GSXR 1000 Turbo Kit – Tobefast