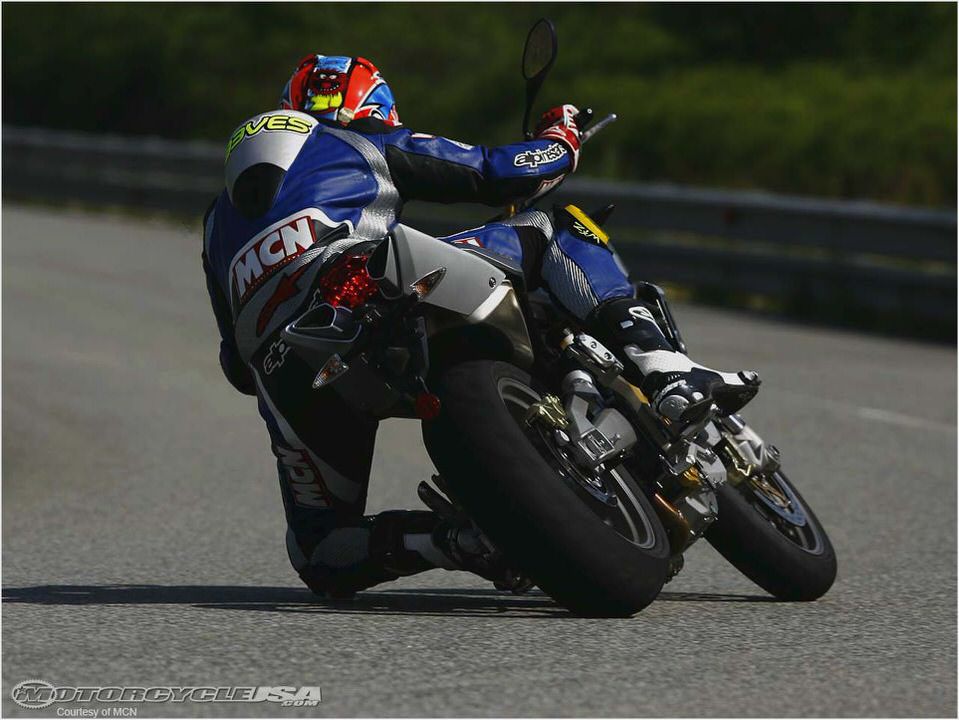 Good Price, Check. Attitude, Check. Prepare for Launch on the 2009 Aprilia Shiver 750
The 2009 Aprilia Shiver 750 is one of those bikes that just looks cool regardless of where it's at. See one in your local doctor's office? Looks cool there. See one at the campus with a gorgeous co-ed brunette and hot pink helmet?
Well, that one goes without saying, but certainly the 2009 Aprilia Shiver 750 is one of those bikes with a hell of a lot of appeal, regardless of who you are. Supermoto bikes tend to have a wide variety of love anyway. From cruiser riders to superbike riders, everyone can see that bikes like these are corner-carvers, and the 2009 Aprilia Shiver 750 is a strong contender for the title of king of the mid-sized supermoto bikes.
The 2009 Aprilia Shiver 750 is powered by a liquid-cooled 90 degree eight-valve 750cc V-twin engine that produces 95 horsepower at a spine-tingling 9,000 RPM, and plenty of torque to make 0-60 times blink past. An integrated engine management system works in tandem with Ride by Wire technology on the throttle bodies, digital electronic ignition, and electric start to create in the 2009 Aprilia Shiver 750 a strong technological statement of prowess in the field. The exhaust is a two-into-one stainless steel system with a three-way catalytic converter, and the gears are controlled by a six-speed transmission that you won't soon tire of.
The front suspension of the 2009 Aprilia Shiver 750 is a 43mm upside-down fork with 120mm of travel, while the rear suspension consists of an aluminum alloy swingarm with a reinforcement truss. A hydraulic shock absorber provides adjustability in both spring preload and rebound, and offers the rider of the 2009 Aprilia Shiver 750 130mm of suspension travel.
Braking is handled by double stainless steel 320mm floating discs with four piston radial calipers, while the rear is a 240mm stainless steel disc with a single piston caliper. Both brakes feature metal braided brake lines for durability. The framework of the 2009 Aprilia Shiver 750 is a thoughtfully created piece, critically acclaimed for its balance between rigidity and weight.
Aprilia uses every opportunity to shave weight from the Aprilia Shiver 750, but remains steadfast in maintaining the Torsional rigidity that makes the Aprilia Shiver 750 perform so well in the twisties.
With pricing starting at $8999, the 2009 Aprilia Shiver 750 is available in three colors, Competition Black, Code Orange, and Couture Blue. The final two colors include a silver-painted frame, while the Competition black version's frame is gold-toned. Fairly priced, and generously engineered, the 2009 Aprilia Shiver 750 is one supermoto bike that'll turn your head whether it's under the command of that gorgeous brunette or parked outside your local fast-food place.
I am currently available on a contract basis for freelance projects from technical writing to ghostwriting. My areas of specialty include small business administration, auto repair and auto/motorcycle restor. View profile
WSBK Phillip Island: Laverty, Suzuki almost steal the show Sport Rider
Test Ride: 2009 Aprilia Mana850
2007 Aprilia Tuono 1000 R Factory motorcycle review @ Top Speed
Aprilia RSV4 Stuntbike Build StuntBums
2011 Aprilia RSV4 Factory APRC SE – Motorbikes Reviews, News & Advice…