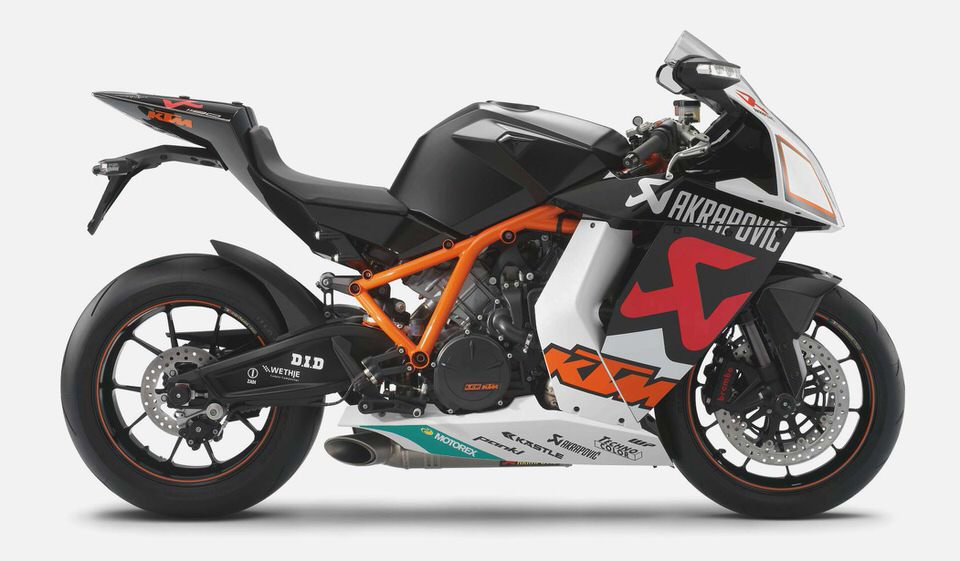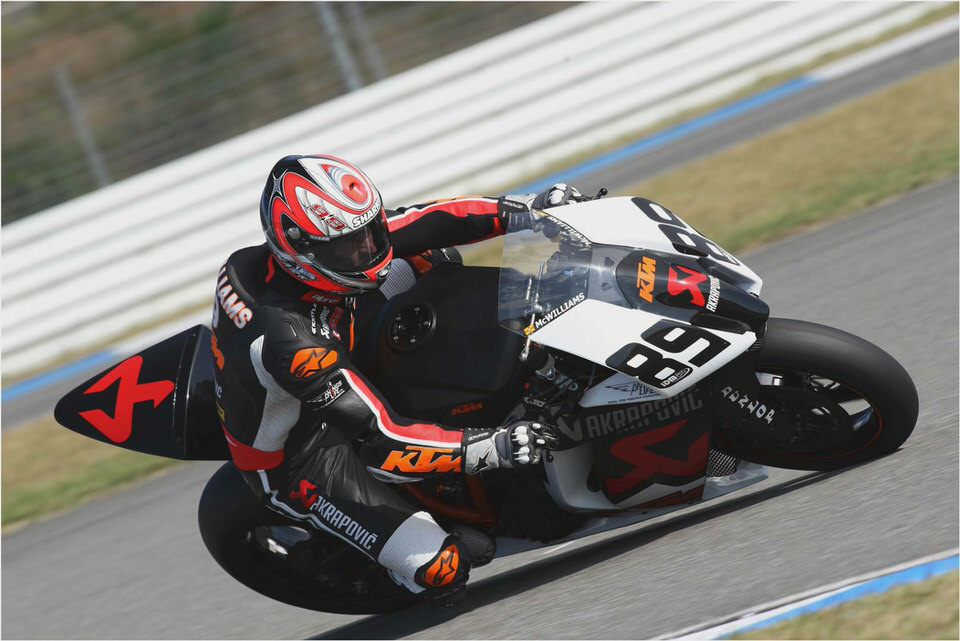 2010 KTM RC8 R: MD First Ride
Racing is racing, right?
Seriously, when you see a fast guy, odds are he'll be fast racing anything: motocrosser, flat-tracker, go-kart, sportbike. Some of us are just fast, and some of us. well, we have a good time and don't look like total jackasses.
KTM is a fast guy. The Austrian company has built a reputation as a builder of "sportmotorcycles," machines designed for the fast guys to buy so they'll be sure to win. Until recently, the orange machines were dirt-oriented, except for some supermoto racers and the street-single Duke and Duke II. But there are some situations where having more than one cylinder is what it takes to win, so KTM developed a line of V-Twin streetbikes to handle them.
And just a couple of years ago, the Mattighoffen crew rolled an orange-clad superbike out of their factory, with handling and performance to rival the best Italy or Japan had to offer. And though the RC8 has been run only in national-level superbike racing (KTM plans on tackling WSB in 2011), it's done well enough in magazine tests and comparisons to have a reputation as being a desirable piece of Euro-exotica.
But KTM is not one to rest on its laurels, so for 2009, the company showed the RC8 R. a higher-spec version of the RC8. Too bad that bike wasn't available in the USA, and even the standard RC8 was only available as a special-order item. Well, it's taken an entire year, but now the RC8 R is ready for America, with additional upgrades that make it worth the wait.
The RC8 R gets a lot of changes from the standard RC8. Project Director Wolfgang Felber's team souped up the motor, giving the 75-degree V-Twin a two millimeter overbore for 1195cc (from 1148cc) of displacement, plus thinner head gaskets, trapezoidal con-rods (that spread the load more on the piston pin, allowing higher compression and more power with the same reliability) and reshaped pistons to boost the compression ratio a full point to 13.5:1.
That boosts power output to 170 hp (from 155) at the crank, with 90.7 ft.-lbs. of torque at 8000 rpm. That's actually 5 hp better than the 2009 RC8 R. Not enough motor? Three hop-up kits offer more sauce: the Club gives you 180 hp, the Supersport 186 and the full-on Superbike bumps you up to 190 hp.
The transmission for both bikes — R and standard RC8 — was upgraded for 2010 with improved shifting action, and the hydraulic clutch gets stiffer springs.
The chassis is also more racing-focused. The chromoly trellis frame gets 5mm less wheelbase and 6mm more trail (via reduced triple-clamp offset) to make steering more responsive without sacrificing stability. The brakes are Brembo's fearsome monobloc race calipers, with 320mm rotors thicker than the standard bike, for more consistent braking performance under extreme conditions.
The wheels are forged Marchesinis, 2.3 pounds lighter, shod with Pirelli Dragon Supercorsa SP DOT race tires. There's a quick-change, rear axle setup, swingarm stand spools are standard, and almost every interface with the rider is adjustable: the bars, footpegs, subframe, ride height and even the leverage the rider needs to exert on the shift linkage.
It's all designed to be easy to live with, too: "we hate bikes which take a lot of time to work on," said Felber, and his devotion to righting this wrong borders on obsessive: four bolts secure the R's carbon front fender, compared to six on the standard RC8, and the street parts like mirrors, turn signals and rear fender strip off in minutes. This kind of track-ready adjustability is what KTM is known for: "we want the rider to make it perfect, like your own suit," says KTM P.R.
Manager Thomas Kuttruf in his familiar-to-Californians Austrian accent (and I would like to point out that when Felber said-I'm not making this up-"ve vant to pahmp riders opp" in that same accent, I maintained MD's reputation for cool professionalism by not giggling). Besides, here in California, we got used to Governor Schwarzenegger's accent a long time ago. And I'll further point out that I have mad respect for a project engineer who carries about 20 mph more corner speed into the Andretti Hairpin than this writer, (smoking the back tire as he then smoothly shuffles his Superduke R through two apexes).
More of the RC8 is built in-house than other European brands: KTM owns WP, which lets the company speed up development and have more control over how components are designed. "We're high-level petrol-heads and don't like to share," said Kuttruf. KTM also makes its own frames, a task often relegated to outside contractors like Verlicchi.
The R is wrapped up in angular bodywork that looks more like a concept bike than a production machine. A higher racing screen replaces the lower item on the standard bike, and street amenities like road-going instrumentation and an anti-theft key system keep it civilized. The track instruments (the rider can toggle between street and race displays) include a lap timer.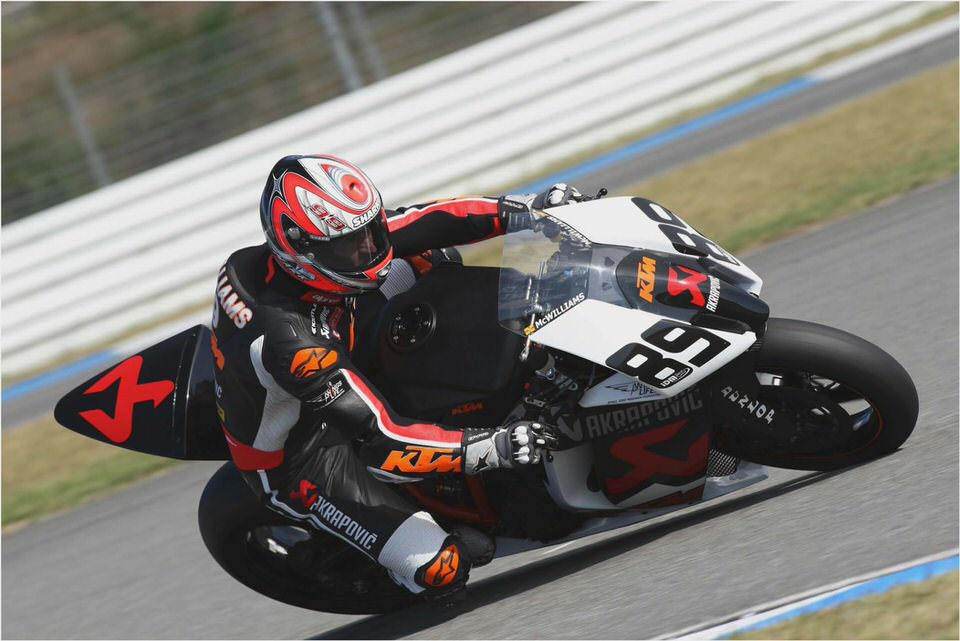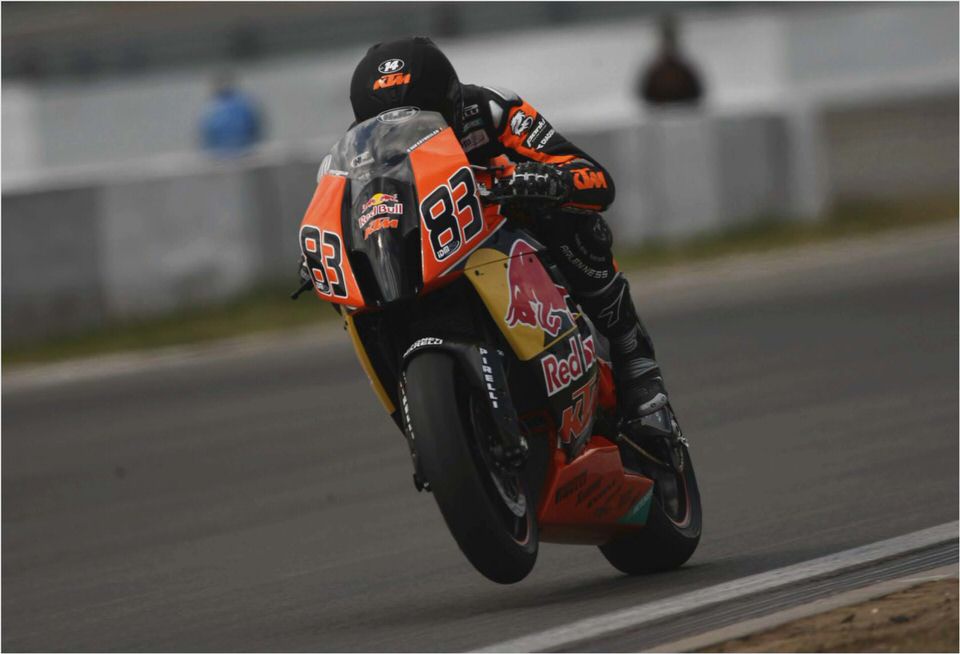 The bike weighs in at just 401.2 pounds with the 4.4 gallon tank dry.
I could go on and on about the tech details, but we all wanted to get out on the track and ride. There to show us around Laguna Seca's 12 famous turns was the Skip Barber Superbike School, led by Jeff Haney and his crew of gifted instructors, including factory Yamaha rider Jason DiSalvo and desinger/racer Michael Czysz. I had already ridden the 2009 RC8 with this crew in July; I was eager to see how much better the RC8 R was.
The RC8 is remarkable not for being fast, light and smooth-which it is-but for feeling very well balanced and easy to ride. That's what makes it a good teaching tool for the Skip Barber program, and the R makes it better. The engine builds power smoothly, with easy shifting and no surprises.
Where the '09 RC8 could be a little rough, the lighter engine bits for the 2010 R model made it much smoother, while still spinning up to the powerband seemingly as fast as a two-stroker. The fueling feels refined even at low rpms, shifting is precise and easy, and there is power-way more than I could ever hope to use at a tight, technical track like Laguna-everywhere, in every gear.
With the extra wind protection afforded by that high bubble, it's easy to go way too fast on short straights and blast into corners much faster than my middle-aged comfort level allows. That's where the grippy tires and shockingly powerful brakes save your bacon.
Handling and suspension match the motor's power. The ride is more cushioned and controlled than last year's RC8, with a stable, neutral feel. Cushioned? Neutral? Heck, this bike is even comfortable . a feeling heightened by the supportive saddle and low pegs.
But the pegs –adjustable for at least four different positions, thanks to a clever system of spacers-didn't sacrifice cornering clearance: even on the low setting I didn't hear of any journos complaining about scraping toes or feelers. And if Chris Ulrich didn't, you can bet I didn't either.
Yes, welcome to the 21st century, where engineers recognize that to go fast you need not suffer from Marquis de Sade ergonomics. Nice, huh? The RC8 R, and the standard RC8 are exactly what a sportbike should be: a transparent instrument to help you build your skills.
I can't really pass final judgment on this bike until I put more miles on it — preferably back-to-back with the Ducati 1198S and some other Euro-superbikes (and can you throw in some round-trip tickets to Monaco?) — but at $19,998 ($16,498 for the RC8 and $23,998 for the limited-edition Akrapovic and Red Bull models) it's a lot of machine, more than enough bike for the highest-level enthusiast to build his or her skills and be the terror of the trackday.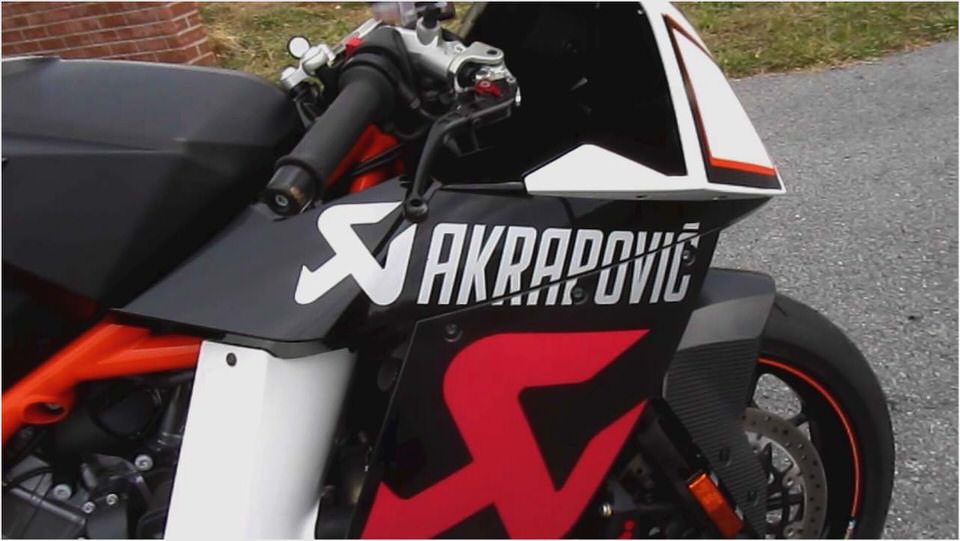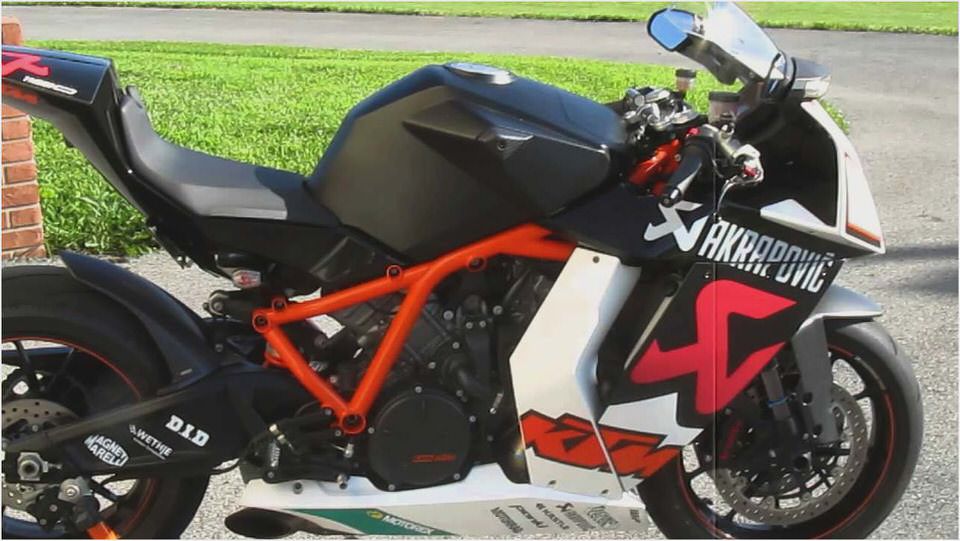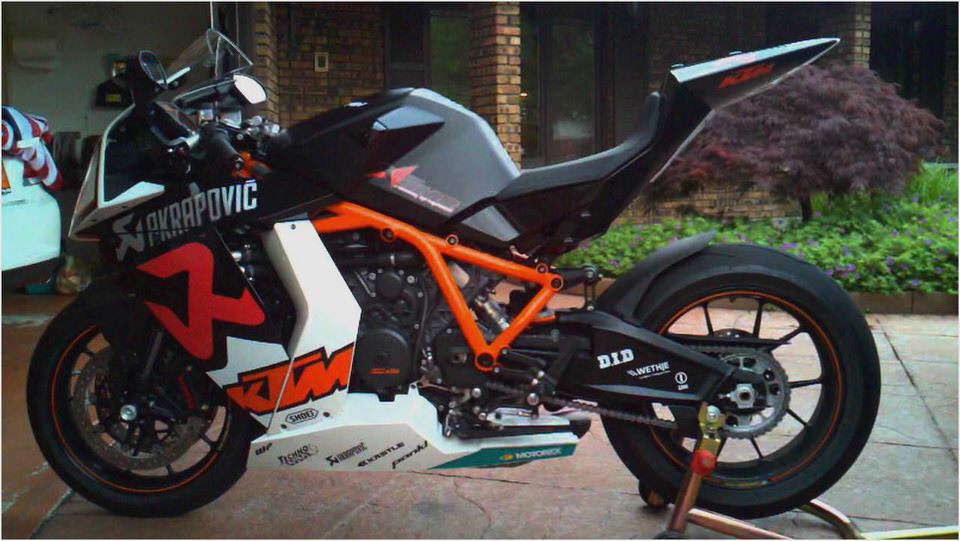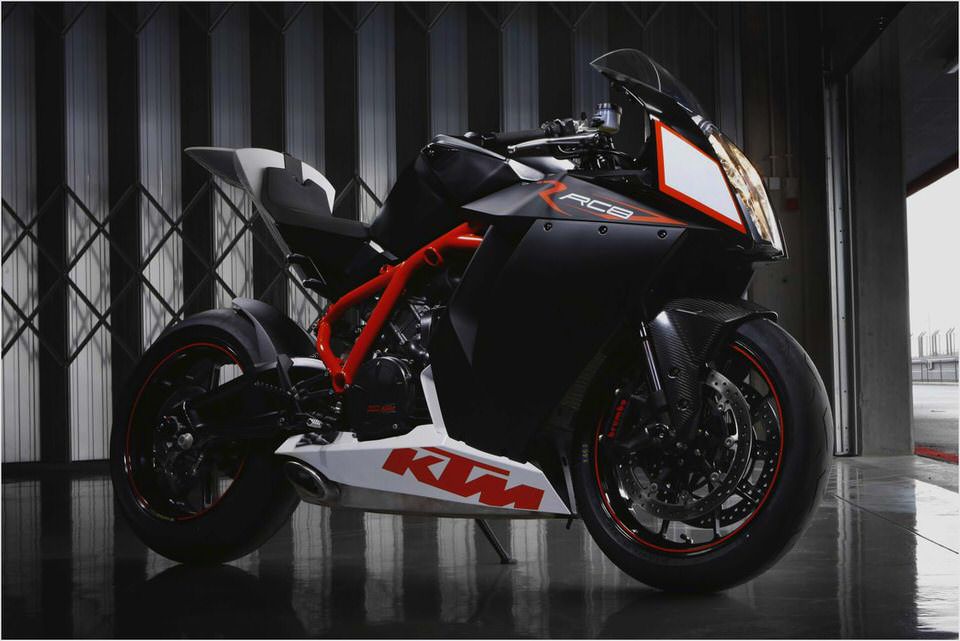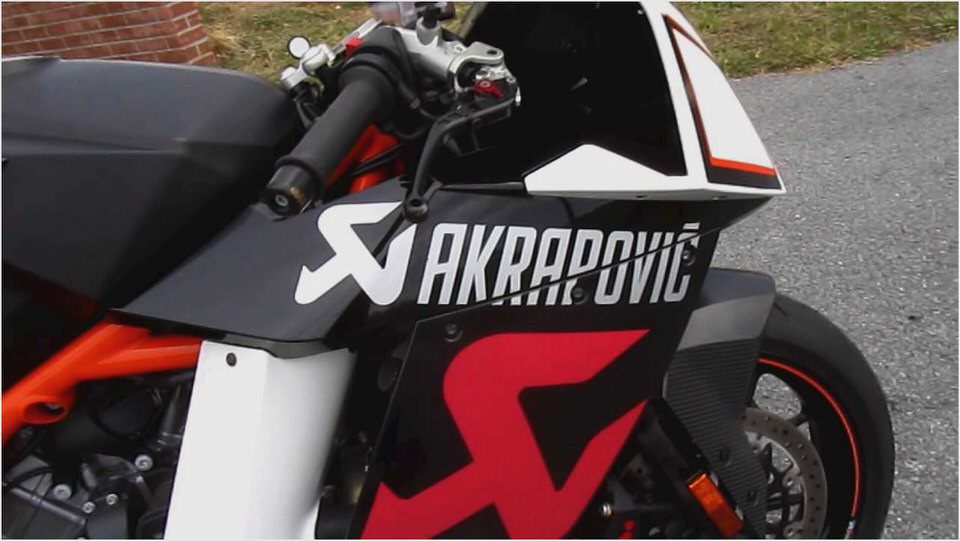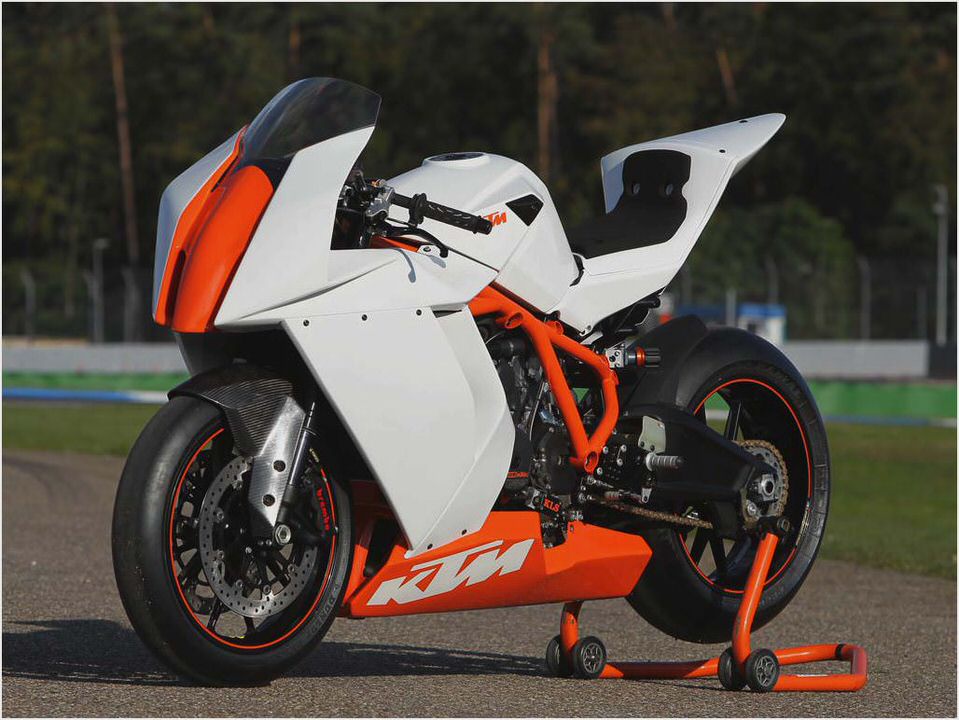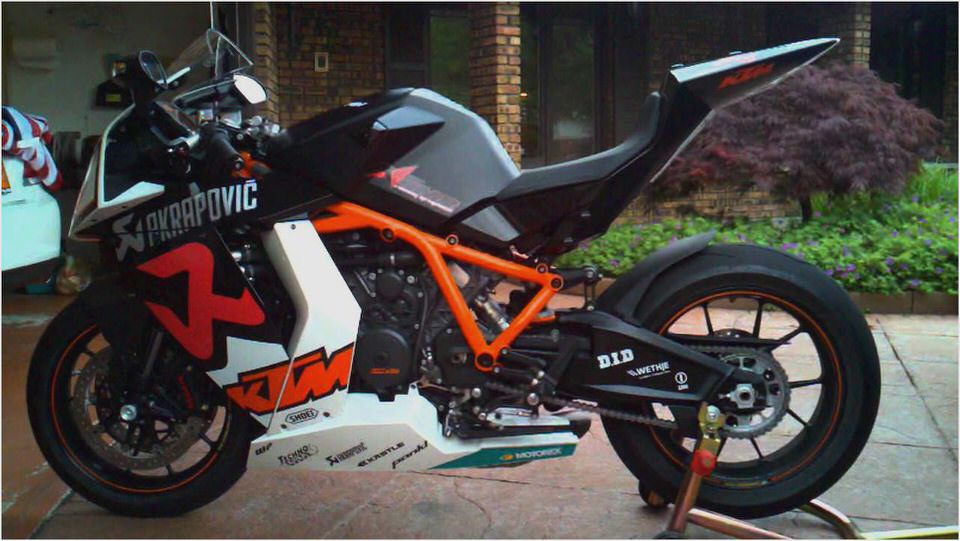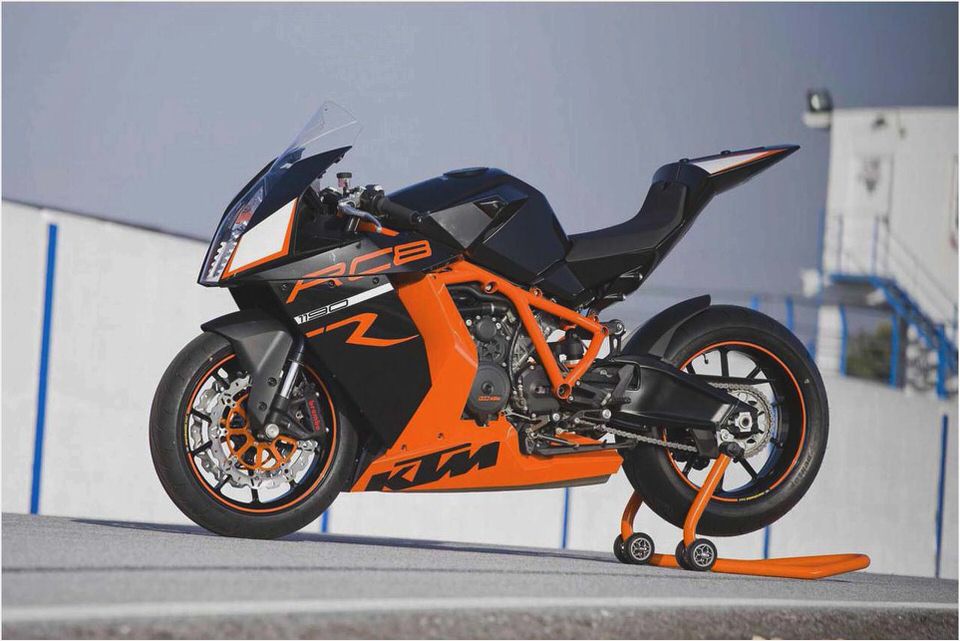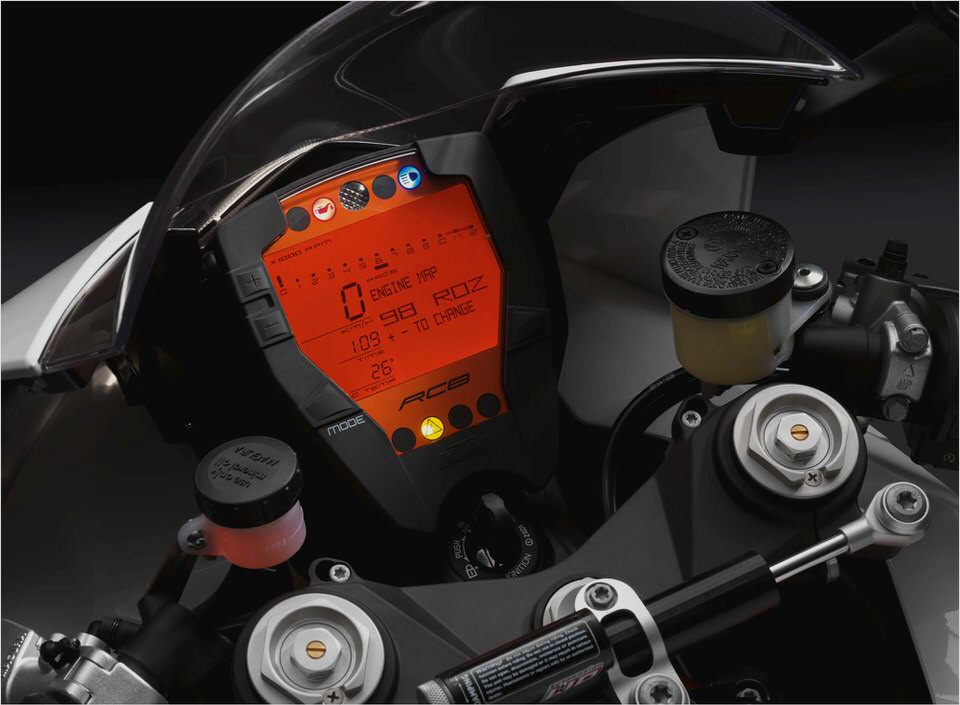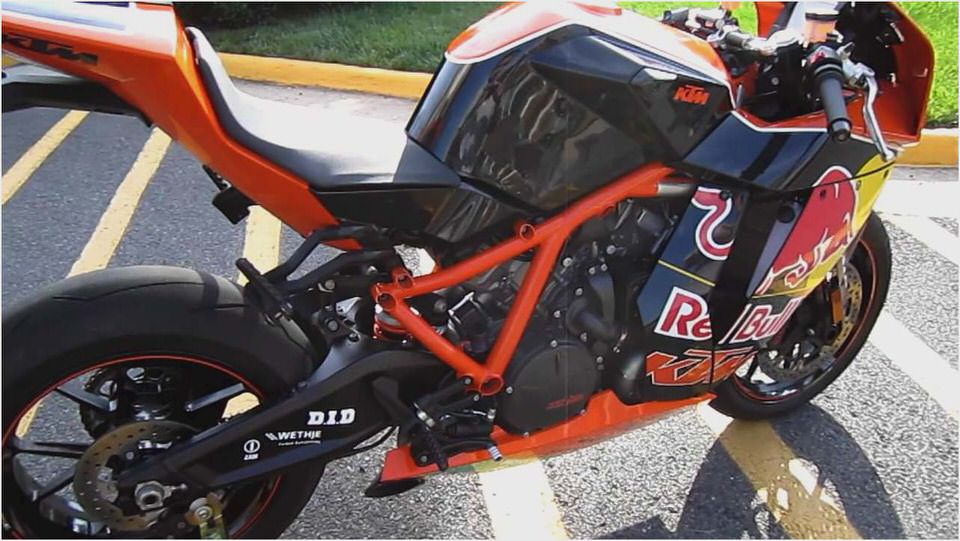 KTM rolls out new KTM 450 Factory Rally – Motorbikes Reviews, News & Advice…
2008 KTM 125/144 SX First Ride
2010 KTM Motorcycles
2013 KTM 85 SX motorcycle review @ Top Speed
2007 KTM 990 Adventure Road Test Rider Magazine KTM Reviews