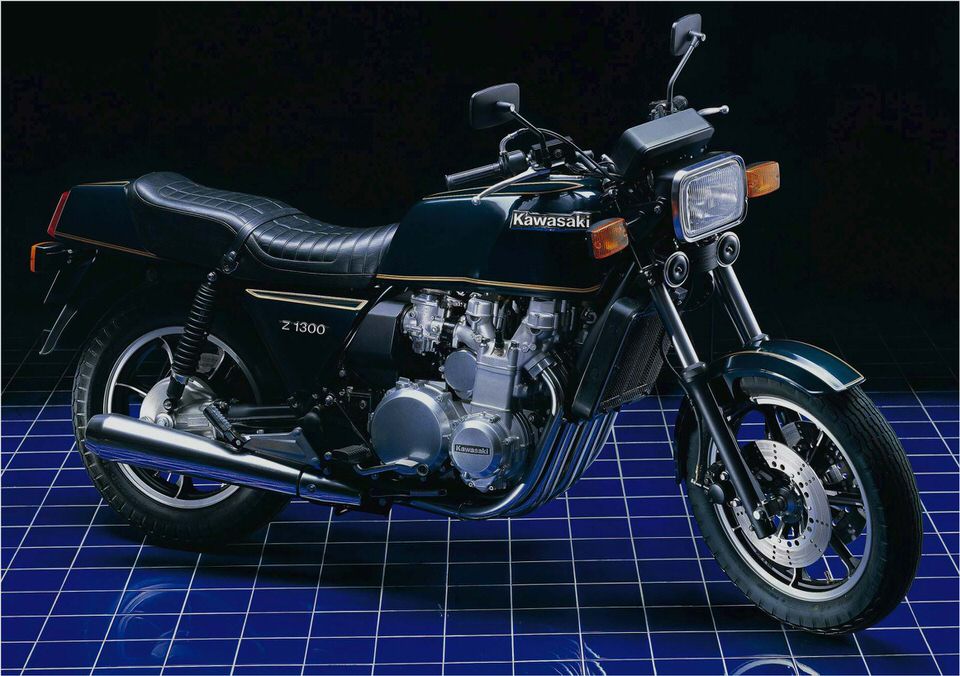 16 May 2012
Have you ever wondered how they came up with engine class sizes? Motorcycle engine sizes come in any size and configuration the manufacturer thinks is either innovative, inexpensive and will translate to sales figures in the showroom.
For racing however it was necessary for the many different sizes and configurations to be placed on an even field for competition. From that there grew these classes, divided by engine displacement measured in cubic centimeters, 50, 125, 250, 350, 500, 600, 750, and 1000 ccs.
Eventually a few more were added, although not specifically classes they are displacements that are allowed giving consideration to their engine configuration, such as the 675 three cylinder which is allowed to compete in the 600 class and the 1198 displacement for twin cylinder configurations in the 1000cc class.
Road Racing World Championship Grand Prix is the premier championship of motorcycle road racing. Currently it is divided into three classes: MotoGP, Moto2 and Moto3. All three classes use four-stroke engines. In 2010 the 250cc two-strokes were replaced by the new Moto2 600cc four-stroke class.
In 2012 the 125cc two-strokes were replaced by the Moto3 250cc four-stroke, and the engine capacity for MotoGP increased from 800cc to 1000cc.
Motorcycle Grand Prix history milestones
1949: Start of the world championship in Grand Prix motorcycle racing.
1957: Gilera, Mondial and Moto Guzzi withdraw at the end of the season.
1958: MV Agusta wins the constructor's and rider's championships in all 4 solo classes.
1959: MV Agusta retains all eight solo titles. Honda enter the Isle of Man TT for the first time.
1960: MV Agusta retains all 8 championships again.
1962: First year of 50cc class.
1966: Honda wins the constructor's championship in all 5 solo classes.
1967: Final year of unrestricted numbers of cylinders and gears.
1968: Giacomo Agostini (MV Agusta) wins both 350cc and 500cc titles.
1969: As 1968.
1970: As 1968.
1971: As 1968.
1972: As 1968.
1972: Death of Gilberto Parlotti at the Isle of Man TT, leading ultimately to the loss of its championship status.
1973: Deaths of Jarno Saarinen and Renzo Pasolini at the Italian round at Monza.
1974: The Suzuki RG500 is the first square-4 in the 500cc class.
1977: The British Grand Prix moves from the Isle of Man TT to the British mainland.
1980: Patrick Pons (Yamaha 500cc) and Malcolm White (passenger Phil Love) (sidecar) are both killed in the British GP at Silverstone. 1982: The Yamaha OW61 YZR500 is the first V4 in the 500cc class.
1982: Jock Taylor (passenger Benga Johansson) (Windle-Yamaha) is killed at the Finnish sidecar GP. Imatra is subsequently removed from the GP calendar. 1984: Michelin introduces radial tyres in GPs.
1987: Push starts are eliminated. 1988: Wayne Rainey wins the first 500cc race using carbon brakes, at the British GP.
1988: Alfred Heck (passenger Andreas Räcke) is killed in during free practice in the French sidecar GP.
1989: Iván Palazzese (Aprilia) is killed in 250cc German GP at Hockenheim. 1990: 500cc grid switches from 5 to 4 bikes per row. 1992: Honda introduces NSR500 with big bang engine.
1993: Shinichi Itoh and fuel-injected NSR500 break the 200 mph (320 km/h) barrier at the German GP at Hockenheim.
1993: Nobuyuki Wakai (Suzuki) is killed during the practice session of the 250cc GP in Spain.
1994: Simon Prior, passenger of Yoshisada Kumagaya, on an LCR-ADM, is killed in a crash involving seven outfits in the Sidecar GP at Hockenheim.
1998: 500cc switch to unleaded fuel.
2002: MotoGP replaces 500cc class, allowing 990cc 4-strokes to race alongside 500cc 2-strokes.
2003: Daijiro Kato is killed in the first race of the season; Suzuka is folded because of safety issues at 130R (there had been a serious Formula One crash at the 2002 Japanese Grand Prix in the same section).
2004: MotoGP grid switches from 4 to 3 bikes per row.
2004: Makoto Tamada earns Bridgestone their first MotoGP victory at the Brazilian GP.
2005: MotoGP adopts flag-to-flag rule, allowing riders to pit and switch to bikes fitted with wet- weather tyres and continue if rain begins to fall mid-race.
2007: MotoGP engine capacity is restricted to 800cc 4-strokes.
2008: Dunlop drops out of MotoGP. 2009: Michelin drops out of MotoGP and Bridgestone becomes the sole tyre provider.
2009: Kawasaki suspends MotoGP activities for 2009 and considers privateer team.
2010: Moto2 rider Shoya Tomizawa is killed in Misano.
2010: Moto2 engine capacity is restricted to 600cc 4-strokes.
2011: MotoGP rider Marco Simoncelli is killed in Sepang.
2011: Suzuki withdraws from MotoGP at the end of the season.
2012: Moto3 250cc 4-stroke single-cylinder class replaces the 125cc 2-stroke class.
2012: MotoGP raises the maximum engine capacity to 1000cc and introduces Claiming Rule Teams.
Road racing back in the 1950s and 1960s ran in five classes: 500cc, 350cc, 250cc, 125cc and Sidecars 600cc. Sometime during the 80's, the 350cc class was dropped and the 50cc class grew into the 80cc class. All of these sizes are a reflection of what was popular on the road.
Today the 600cc class motorcycle is actually powered by an engine with no more than 599cc displacement and the 1000cc class motorcycle is in fact no more than 998cc. Exceeding that displacement would bar them from competing in their respective classes, 600 and 1000 cc; Supersport and Superbike respectively.
Motorcycle manufacturers have always rounded out the engine's displacement, 50cc engines are actually 49 cc, 250s are actually 249cc in fact none of them are actually the nice round numbers we refer to them by.
Once we started adding cylinders to the mix things really got confusing. Originally most of the motorcycles were single cylinders then they started adding cylinders. The twins or two cylinder engine configurations were followed by, inline 4s and even inline sixes.
The advantage of multiple cylinders is increased in rpms, the faster the engine can spin the faster it can make horsepower and torque. The twins and triple cylinder arrangements were not as efficient as the overhead cam inline 4s. With the shift from two stroke engines to 4 strokes the racing sanctioning bodies wanted to attract more manufacturers to compete.
The Fédération Internationale de Motocyclisme F.I.M. is the world roadracing sanctioning body, as well as those national sanctioning bodies, had to make the racing fair and allowed twin and triple engine configurations to have a larger engine displacement too. There by allowing the twins and triples to be larger in size, the 1198 cc twins could compete with inline 4s of 998cc size and the 675cc triple cylinder could race with the inline 4s of 599cc.
Now comes the real puzzles-what racing class size is 1300 cc; or 96 and 103 cubic inches? None, unless you look at drag racing which has classes for just about everything. But road racing doesn't have classes in these sizes.
There are special race series for the 1300cc Hayabusa, so perhaps some where there at a local track with Harley Electra Glides doing laps.
Harley engines have some interesting sizes but after the 70s none of them were based on racing. That's not to say that racing classes and series didn't evolve for them. The 883's have been competing for years against themselves. We haven't seen Harley Davidson actively road race since 1999.
Once the development phase of the V-Rod engine was completed the VR1000 race bike, despite it's success, was retired before the 2000 season was finished.
Harley-Davidson's larger capacity engines, the 1200cc (74ci), 1340cc (80ci), and then the 88ci, 96ci and the 103ci; seem to be competing with no one else except their own aftermarket, which offers engines of identical sizes and larger, which can be used in Harley frames or in custom made cruisers.
Sometime in the 90sHarley started to feel real competition from Japan. Metric cruisers were starting to grow and capture the torque and road feel of the heavy American cruiser. The competition from Japan forced the engine sizes to gain displacement as well as increased horsepower and torque figures.
The heat was being turned up- and cruiser engine size wars began- A whole new class, the power cruiser evolved during this time but the engine sizes here were getting a little muddled, just what classes they fell into was anybody's guess.
Of course every now and then a new player would jump in and bump up the engine size to lay claim to having the largest egine. Now with engines displacing two liters (2000cc) are powering production motorcycles. Of course there are the exceptions like Boss Hoss which used 350ci V8s to power their motorcycles and have since they began building there behemoths.
I'm not sure just how we are going to size the newest two wheelers; the electric motorcycle-
Cylinders and configuration
The majority of motorcycle engines are configured as singles, parallel twins, triples, fours and sixes; and all these may be inline or transverse. V engines include V-twins and V-fours, and horizontally opposed engines include flat-twins, flat-fours and flat-sixes. Wankel engines are either single-rotor or twin-rotor.
Bigger bikes tend to have more cylinders for smoothness and increased power. Modern singles range in capacity from 50 cc to 660 cc, twins from 175 cc to 1800 cc, triples from 380 cc to 2,300 cc, and so on.
Single
Single-cylinder engines (aka singles or thumpers) have the cylinder vertical, inclined or horizontal, the last type most common in step-through motorcycles. Single-cylinder engines require both a larger flywheel and a heavier-duty gearbox than multi-cylinder engines. Small singles are cheap to build and maintain and are suitable as cheap utility motorcycles.
Twin
Parallel-twin
Until the mid-1960s, road-racing machines (such as Matchless, AJS and Norton) tended to be large singles, but since then multi-cylinder racers have become the norm. Off-road bikes still use single-cylinder engines; but the new category of dual-sport bikes tend to use twins or triples.
Starting with Edward Turner's 1937 Triumph Speed Twin design, and until the mid 1970s, the parallel twin was the most common British motorcycle type. Parallel twins are usually mounted transversely, with the cylinders side by side above the crankshaft, and with exhaust pipes at the front, in the cool airstream. Longitudinal twins (aka inline twins) include the 500 cc Sunbeam S7 and S8.
There are three crankshaft configurations for this engine: 360, 180, and the newer 270. Parallel twins usually have only two main bearings.
V-twin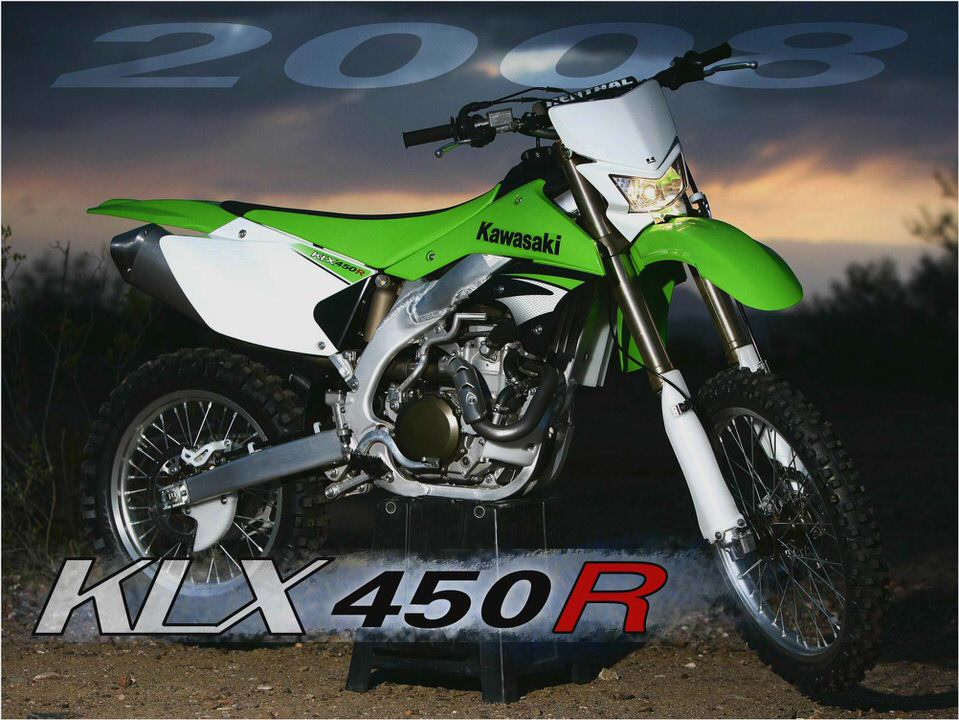 In a V-twin engine the cylinders form a V around the crankshaft. A V-angle of 90, as used by Ducati and Moto Guzzi, can give perfect primary and secondary balance, with a pleasingly irregular firing order. A lesser angle gives a more compact motor, but one which is prone to vibration, such as 42 (Indian), 45 (Harley-Davidson), 52 Honda, and 60 (Aprilia).
Most V-twins have a single crankpin shared by side-by-side connecting rods (so that the cylinders are slightly offset), but a variation is to have a single crankpin with fork blade con-rods, to keep the cylinders in line. Non-90 V-twins may have offset crankpins to try to reduce vibration.
V-twins may be mounted either longitudinally with the cylinders protruding either side (e.g. Honda CX500 and Moto Guzzi ), or transversely, (e.g. Harley Davidson, Ducati, Hesketh, Vincent, Moto Morini and Aprilia).
Transverse V-twins can raise difficulties in cooling the aft cylinder, and in sitting the air box, battery, aft carburetor, and aft exhaust pipe.
Flat twin
In a flat-twin (boxer) engine, the cylinders are horizontally opposed. The boxer has perfect primary balance, balance only a small rocking couple, and (unlike a V-twin), regular firing intervals, producing very low vibration levels (without the use of counterbalance shafts). Such engines are usually mounted longitudinally with the cylinders protrude into the airstream, so that a flat twin can satisfactorily be air-cooled.
Flats twins are made by BMW, Ural, Harley-Davidson's WW2 XA model, Marusho, and historically by Douglas. The longitudinal mounting makes the flat twin highly suitable for shaft final drive, but (arguably, perversely) the Douglas Dragonfly had chain-drive.
Some early motorcycles used transversely mounted flat twin engines.
Tandem twin
The Tandem Twin where the cylinders are longitudinal, and have two cranks geared together such as Kawasaki's KR250 road bike and KR250 and KR350 GP Bikes. A tandem twin is effectively a pair of geared singles, and is to be distinguished from an inline twin such as the Sunbeam S7. Tandem twins are suitable primarily for two-stroke racers.
Triple
Inline 3
Three-cylinder (aka triples) are normally mounted transversely. The British Hinckley Triumph factory has specialized in transverse triples, although their 2,300 cc longitudinal Rocket III has an inline engine. Other examples are the Benelli' Tre and the Yamaha XS750.
The Italian firm Laverda made a few 1,000 cc and 1,200 cc triples. Curiously, some Laverda Triples had 120 cranks, while some had 180 cranks (essentially three-quarters of a four). BMW made the K75 longitudinal 750 cc triple with the cylinders parallel to the ground.
Meriden Triumph developed the 750 cc Trident, from which BSA badge-engineered the Rocket-3.
Some triples were two-strokes. The Kawasaki triples were produced with capacities of 250, 350, 400, 500, and 750 cc in the 1970s, while Suzuki produced 380, 550, and 750 triples (the last being water-cooled). Motobecane made 350 cc and fuel-injected 500 cc triples with 3 into 4 pipes in the early seventies.
Honda produced the water-cooled V-3 two-strokes MVX250 and NS400. There have been various race bike triples such as Kawasaki KR750, Suzuki TR750 transverse 3's, and Proton/Modenas KR3, Honda NS500 V-3s.
Four
Four-cylinder engines are most commonly found in a transverse-mounted inline four layout, although some are longitudinal (as in the earlier BMW K100). V-4 and boxer designs (as in the earlier Honda Gold Wing) have been produced. One of the more unusual designs was the Ariel Square Four, effectively two parallel-twin engines one in front of the other in a common crankcase – it had remarkably little vibration due to the contra-rotating crankshafts.
Since the advent of the Honda CB750 straight-four engine, straight-fours have dominated the non-cruiser street motorcycle segments. The German manufacturer Münch based their motorcycles on four-cylinder car engines (e.g. Mammut 2000 has a 2.0l with a turbo and cylinder heads by Cosworth).
Flat 4
A flat-4 or horizontally opposed-4 is a flat engine with four cylinders arranged horizontally in two banks of two cylinders on each side of a central crankcase. The pistons are usually mounted on the crankshaft such that opposing pistons move back and forth in opposite directions at the same time, somewhat like a boxing competitor punching their gloves together before a fight, which has led to it being referred to as a boxer engine. The configuration results in inherently good balance of the reciprocating parts, a low centre of gravity, and a very short engine length.
Honda uses V4 engines in the ST series and VFR series. As for two-stroke engines, there were four cylinders in the smaller classes such as Kawasaki's 125 cc KR3 square 4 and Yamaha's 250 cc RD500 V4 (RZ 500 in the US). Yamaha later raced transverse four TZ500/700/750's and virtually all the bikes in the last decade of the two-stroke GP500 era were fours (first squares then Vees) i.e.
Honda, Kawasaki, Cagiva, Suzuki, Yamaha – Kawasaki also experimented with a trapezoidal four the 602S. Yamaha made the V4 RD500LC, and Suzuki the RG400 and RG500 square four road bikes.
SQUARE 4
A square four is a U engine with two cylinders on each side. This configuration was used on the Ariel Square Four motorcycle from 1931 to 1959. This design was revived as a two-stroke version on some racing Suzuki models, and their subsequent road-going version the RG500.
Although some racing success was achieved, the road bikes didn't sell in great numbers, and the design was phased out in favour of in-line, four-stroke designs, as at the time two-stroke engines were quickly being superseded by more economical, reliable, and emissions-friendly four-strokes.
Five
Honda has produced five-cylinder engines for racing, the RC211V 990 cc V5. No V5 engines are currently available in commercial production motorcycles.
Just prior to their collapse, BSA planned a modular family of bike engines based around a 200 cc single. The range was to include the single, a 400 cc twin, a 600 cc triple and a 1000 cc V5. None of these motorcycles reached production.
Inline 6
The 1,047 cc Honda CBX was produced from 1978 to 1982. The 1,300 cc Kawasaki KZ1300 was produced from 1979 to 1989. Benelli made the 750 cc and 900 cc the Sei from 1972 to 1978. Honda made a 250 cc straight-six GP bike.
The BMW K1600GT and K1600GTL, which were launched in 2011, have a transverse-mounted 1,649 cc engine.
Flat 6
The six-cylinder engine is currently used by Honda in the Rune, Valkrye and Gold Wing.
Galbusera built a V8 in 1938, and Moto Guzzi experimented over a period of two years with its dual-overhead-cam 500 cc V8 (the Otto Cylindri) in the 1950s. Some custom and one-off motorcycles use more than six cylinders. For example, the Boss Hoss motorcycle uses (5,700 cc, 6,000 cc and 8,200 cc) Chevy V-8 crate motors.
In the 1990s Daimler-Chrysler manufactured a limited number of Tomahawk concept bikes featuring a Dodge Viper's V-10 engine. Australian company Drysdale have built short runs of 750 cc V8 superbikes and 1L V8 road going motorcycles, both with engines specifically developed for the purpose. No major motorcycle manufacturer has used eight or more cylinders, although Honda made the 'almost' V8 oval-piston NR750 road bike and NR500 GP bike (having eight connecting rods, for example) and Morbidelli has shown two V8 prototype road bikes, but has yet to get off the ground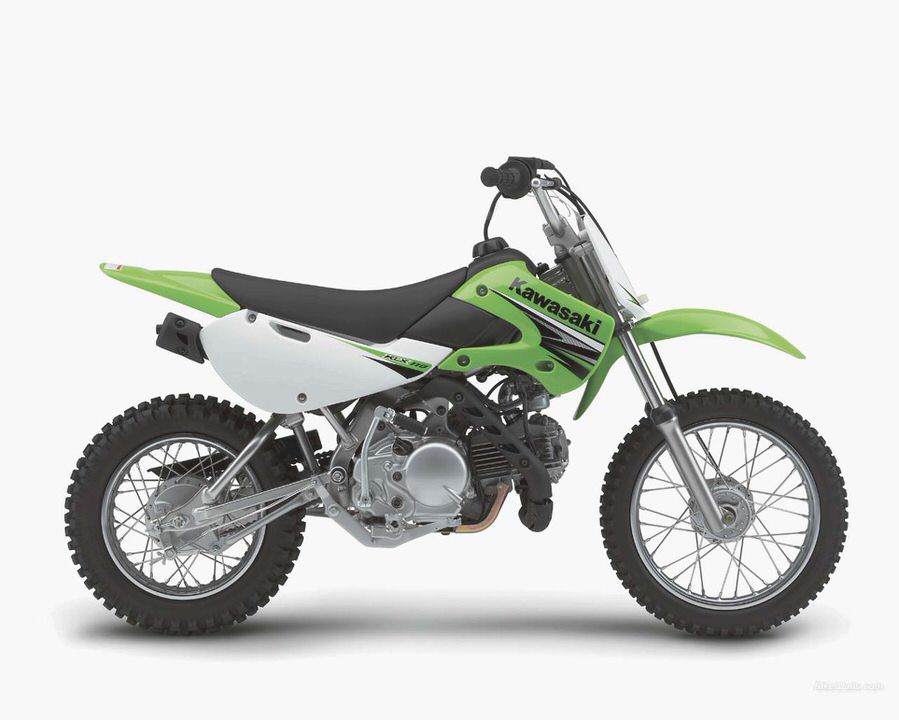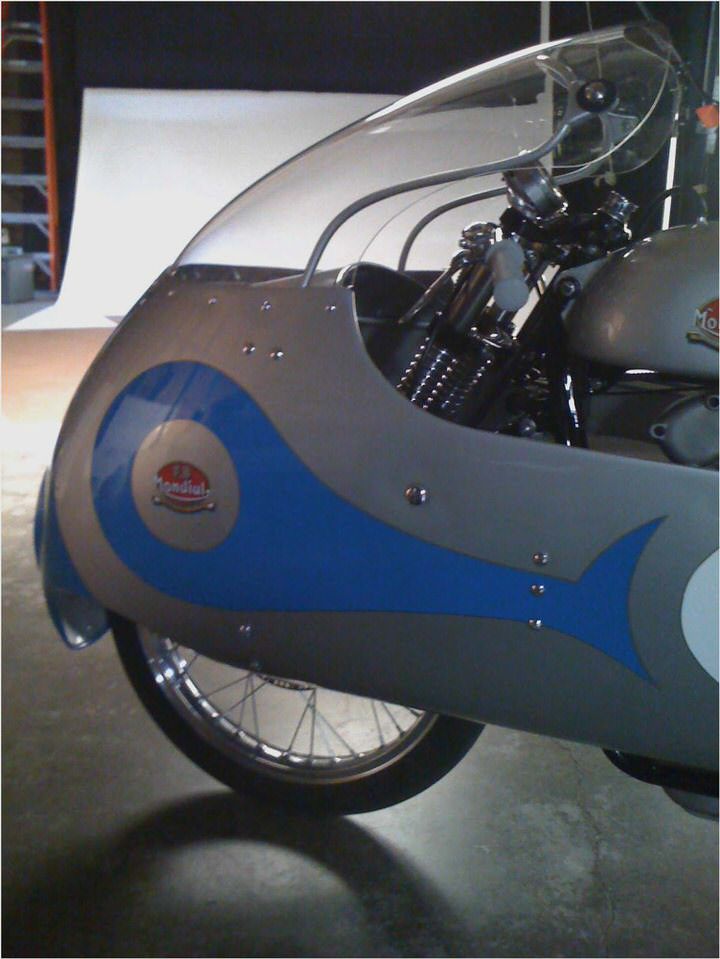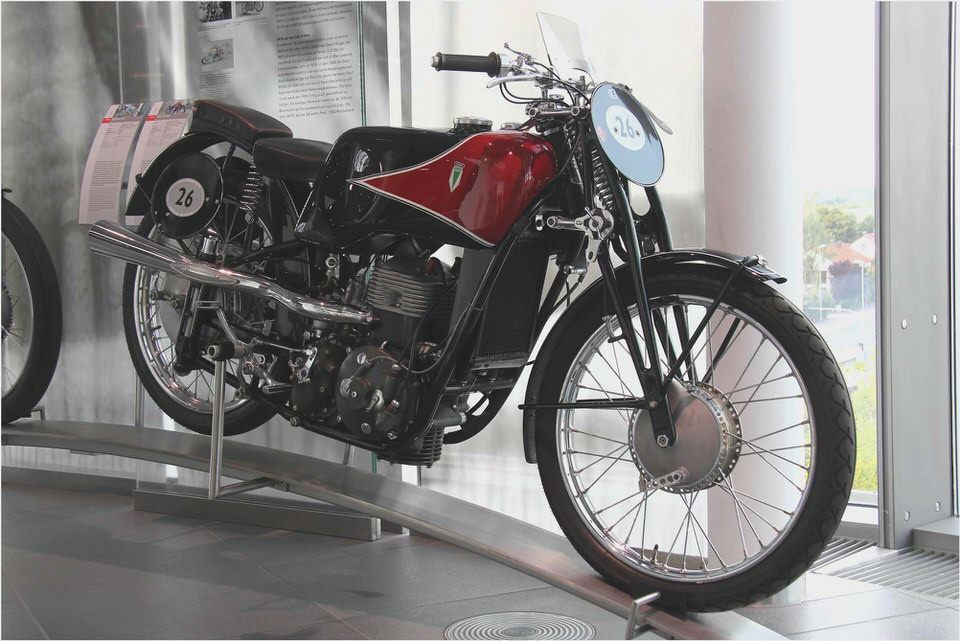 2010 Kawasaki Versys
Off-Road.coms Ride-Net 2002 Kawasaki Dirt Bikes – KX 125: Off-Road.com
Kawasaki Kz1000 – Video Encyclopedia
2010 Kawasaki Versys Review –
2010 Kawasaki Mule and Teryx Lineup Unveiled