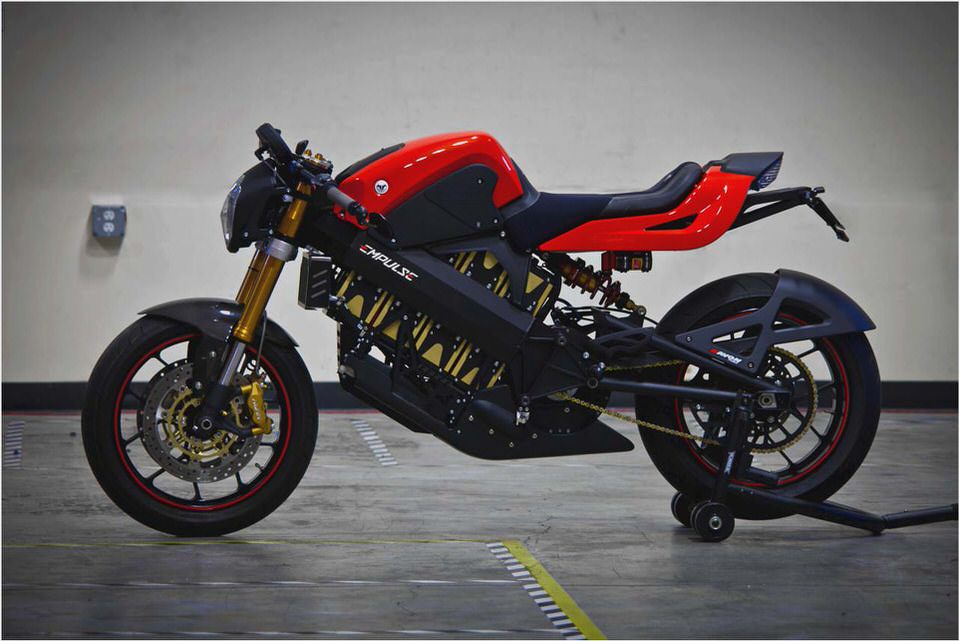 Top 10 Eye-Catching Motorcycles of 2012
The New Year looks, to be one of the most highly anticipated in the bike industry in recent memory. Many of most significant manufacturing companies are launching exciting new motorcycles for 2012. So, check out the top ten eye-catching bikes of 2012.
BMW C600 Sport and C650GT :
Both BMW C600 Sport and C650GT were launched at 2011 EICMA motorcycle show in Milan, Italy and are the attempt of BMW Motorrad for fighting challenges of inner city traffic, greater CO2 regulations and increasing energy costs. It provides challenges and adventures in equal measure and is a perfect environment for first maxi-scooter ever designed by BMW Motorrad. It offers large windshield for protecting you from elements and cavernous storage for hauling all your gears.
The stunning design of BMW is typical and rounds off complete package, which provides a complete new world of transportation. Powering BMW C600 Sport and C650GT is a two-cylinder inline engine wit maximum output of 60 horsepower at 7500 rpm with 66 newton meters of torque at 6000 rpm. The engine is paired with continuously variable transmission.
Brammo Empulse :
In the year 2010, Brammo announced Empulse Trio line of water-cooled electric bikes with models 8.0, 10.0 and 6.0 offering average range of 80, 100 or 60 miles respectively. Top speed is in excess of 100 mph. Summer 2011 delivery was projected for orders placed in the month of July 2010.
The 2011 delivery date was later extended into 2012 because of the decision for incorporating transmission into production model.
The 2012 Brammo Empulse comes with six-speed transmission along with Integrated Electric Transmission, a mechatronic propulsion unit, which emulates performance and feeling of conventional internal combustion engine with particularly developed clutch, gear shift and electric motor that allows Empulse to accelerate hard from line up to high top speed. The Empulse is also one of the first production electric motorcycles of the world to be equipped with water cooling. Motivation for the Brammo Empulse comes from a lithium-ion battery, which is good for pumping out 40KW of power and 80 newton meters of torque.
Ducati 1199 Panigale :
The Ducati 1199 Panigale sets extreme and new standard of reference in the world of supersport bikes. The project, which brought 1199 Panigale into being, based itself on two apparently impossible objectives that have been brilliantly achieved: a 25 HP increase in power and 10kg reduction in weight.
The Ducati 1199 Panigale is a beauty of speed translated into design. A pure racing spirit is instantly channeled into rider just by gripping its handlebar. The front headlight disappears into air scoops for providing look of no holds-barred competition. While 1199 Panigale gets LEDs for position lamps and lights for headlights, totally new concept and full LED lighting. The stylish forms of tail and saddle are heightened by position of exhaust and by full LED taillight.
Lines and perspectives are designed for maintaining aesthetic perfection; each of its components is true achievement in incorporation of design and engineering. The 1199 Panigale is a motorcycle, which conveys elegance, agility and power.
Its assertive design is enhanced by front carbon fiber mudguard, full LED headlamps, electronically controlled suspension, adjustable Ohlins steering damper and Marchesini machine finished wheels. With race set-up, the Panigale is immediately ready to hit the track and take on stopwatch.
Erik Buell Racing 1190RS :
Made with all the performance and engineering traits, the company admire in a sport bike. The Erik Buell Racing 1190RS is a culmination of years of setbacks, learning and victories along with unrelenting passion for building a bike on their own terms. Creating an American bike today means understanding what type of componentry and engineering will make the motorcycle its absolute best.
The 1190RS will shock even most experienced sportbike rider with its styling, handling and performance.
Kawasaki ZX-14R :
KTM Freeride E :
It's time for new off-road motorcycle class and it's time for more motorcycle freedom! It's time for KTM Freeride E! With this legendary motorcycle, the company takes noise-free, agile and lightweight off-road bikes where enduro riding was originally impossible. With 42 newton meters of torque and 30 horsepower, uninterrupted acceleration and peak power, it is just as sporty as other KTM models.
MV Augusta F3 :
After being designated as "Most beautiful 600 in the world", the MV Augusta F3 is now ready for becoming a new reference both on track and on street. The Supersport boasts vehicle dynamics control and ultra-advance chassis on par with most advanced Superbikes with its new system Motor Vehicle Integrated Control System (MVICS).
The MV Augusta F3 is a legendary motorcycle providing extreme emotions to rider on street as well as on track. The three-cylinder engine uses legendary counter-rotating crankshaft, a solution, which has only been found on MotoGP bikes, together with light weight and most compact layout ever seen on Supersport bike. The Augusta F3's engine is one of the most sophisticated and powerful middle weight engines ever designed.
With the MVICS system, it is the first middleweight motorcycle with Full Ride By Wire engine controls such as one personally tunable map and 4 pre-set maps, including traction control, which can be selected between eight different levels.
Norton Commando 961 :
The Norton Commando 961 is powered by a 961cc air cooled two valves per cylinder engine, which is good for churning out 80PS of power at 6500 rpm with 90 newton meters of torque at 5200 rpm. It comes with front mudguard, chain guard, rear wheel hugger and headlamp mounting.
Triumph Speed Triple R :
What's next: Electric motorsports – Promoting Eco Friendly Lifestyle to…
2010 Brammo Enertia: So close, yet so far Scootin' Old Skool
2010 Brammo Enertia TTR – Motorcyclist Magazine
2011 Brammo Enertia Electric Motorcycle: First Ride Report