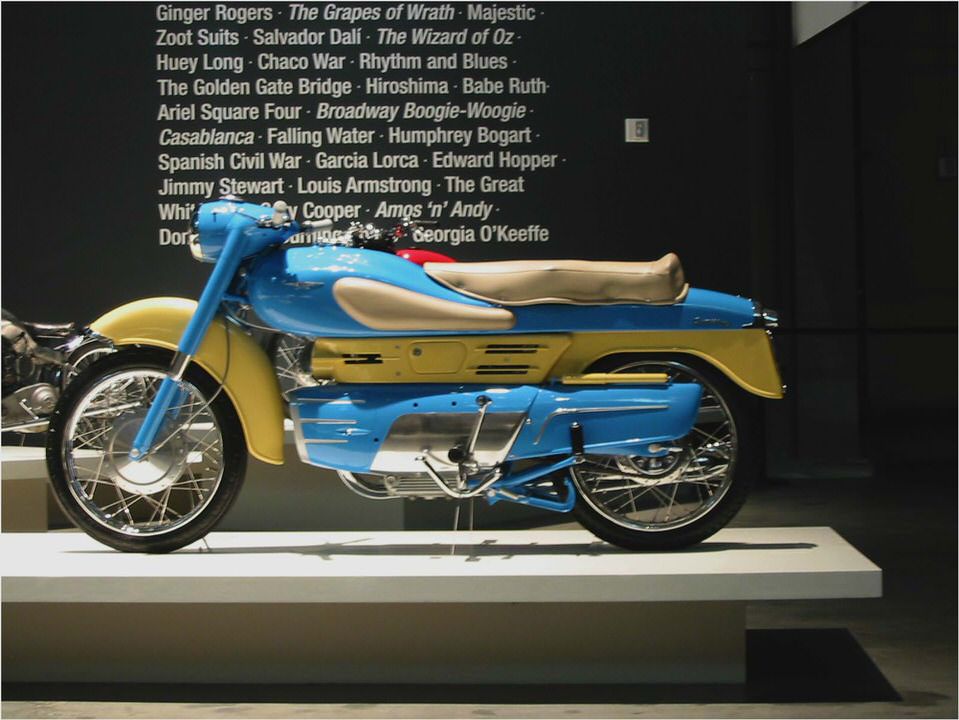 Two Wheel Tuesday: Museu Moto Pt. 4, The Ossas
This week, Hooniverse Spanish Motorcycle Month continues profiling Barcelona's Museu Moto with a look at some of the museum's more notable Ossa motorcycles.
Manuel Giró founded Ossa in Barcelona in 1924 as a manufacturer of movie projectors. The company would not build a motorcycle for 25 years, producing their first bike in 1949. Like nearly all of their Spanish competitors, they concentrated on single-cylinder two-strokes and built both lightweight road models and a variety of off-road motocross, enduro and observed trials bikes like the famous MAR (Mick Andrews Replica) shown above.
In the mid-20th century, Spaniards were looking for practical transport, not recreation. Ossa first built lightweight roadsters typical of the period, such as this solidly constructed 125 from 1951.
As the Spanish motorcycle industry matured, Ossa began building sporting machines and competing at the highest levels of motorsport. This 1968 monocoque-framed, disc-valve 250 roadracer was typical of Ossa's innovative engineering. Unfortunately, it was on a bike similar to this one that factory Ossa rider Santiago Herrero would die two years later at the 1970 Isle of Man TT race.
His tragic death prompted Ossa to completely withdraw from road racing, but they continued to field factory riders in most types of off-road competition. Ossa was the first manufacturer to sell a production dirt bike with long travel, progressive rear suspension, using a linkage system they licensed from motorcycle visionary Joe Bolger.
This bike started out as a fairly typical '70s Ossa dirtbike, however it has been extensively modified for the distinctly European and slightly wacko sport of moto-ball .
Ossa also continued making street bikes, and this bizarre creation was among their final innovations. I've shared the Ossa Urbe with Hooniverse readers previously. but I personally encountered one for the first time at the museum, and I have to say that it definitely works better visually in three dimensions than it does in photos. I wouldn't call it attractive by any means, but it was at least a sincere attempt to get back to Ossa's roots as a manufacturer of practical transportation, and most of its goofy-looking bodywork looks as it does for sound, functional reasons.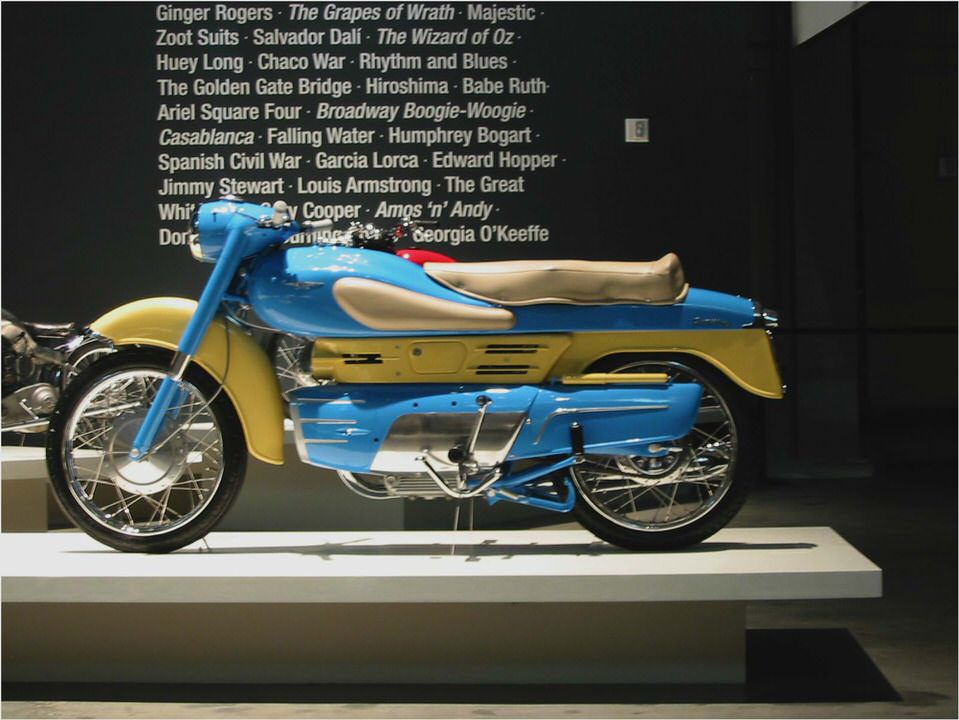 Unfortunately, by the time the production Urbe came out in 1982, the days of the two-stroke single and the Spanish motorcycle industry had both passed. Very few were made and Ossa went under in 1984.
This black example is the initial prototype Urbe. The body has several minor differences from production models, and also has front disc brake; production Urbes had a drum. As one would expect on a 30-year-old prototype, finish is understandably rough around the edges.
Note the design of the front wheel: it's a one-piece cast hub and spoke unit with a bolted-on aluminum rim. It's a combination of cast and composite construction techniques I've never seen elsewhere. I don't know what the rationale is for it, but it is fascinatingly inventive.
An Ossa movie projector stands in the corner of the museum's theater area, bearing testimony to the company's original product line.
NEXT WEEK: Our final installment looks at all the rest of the Spanish marques on display.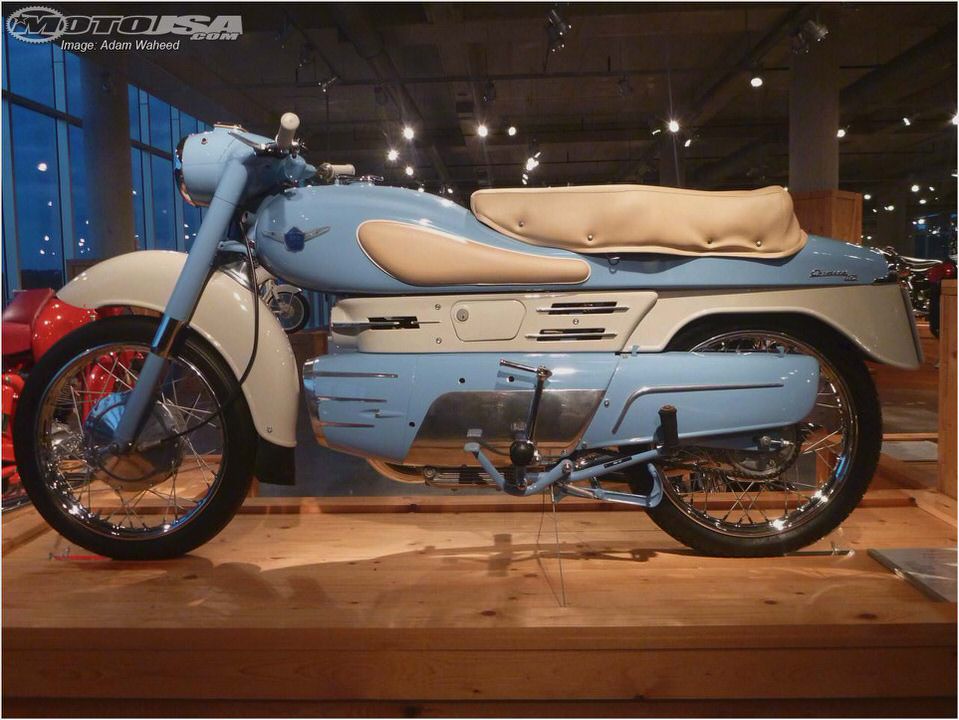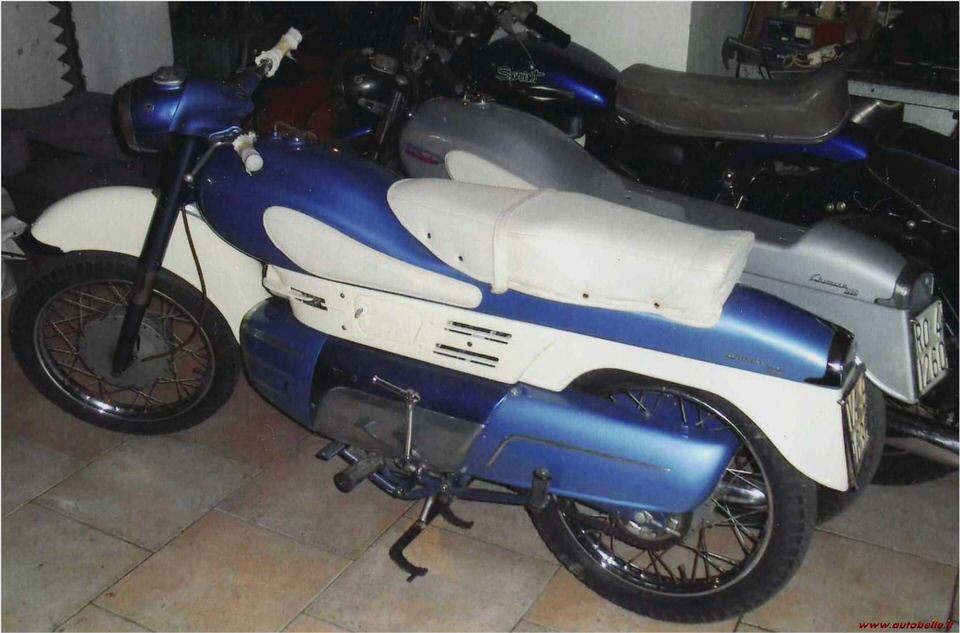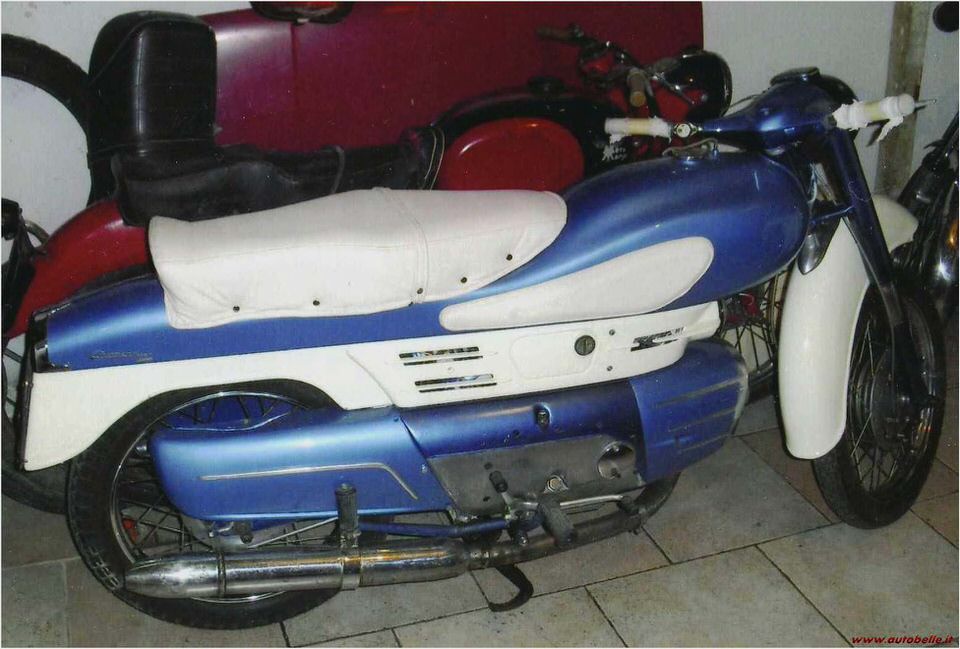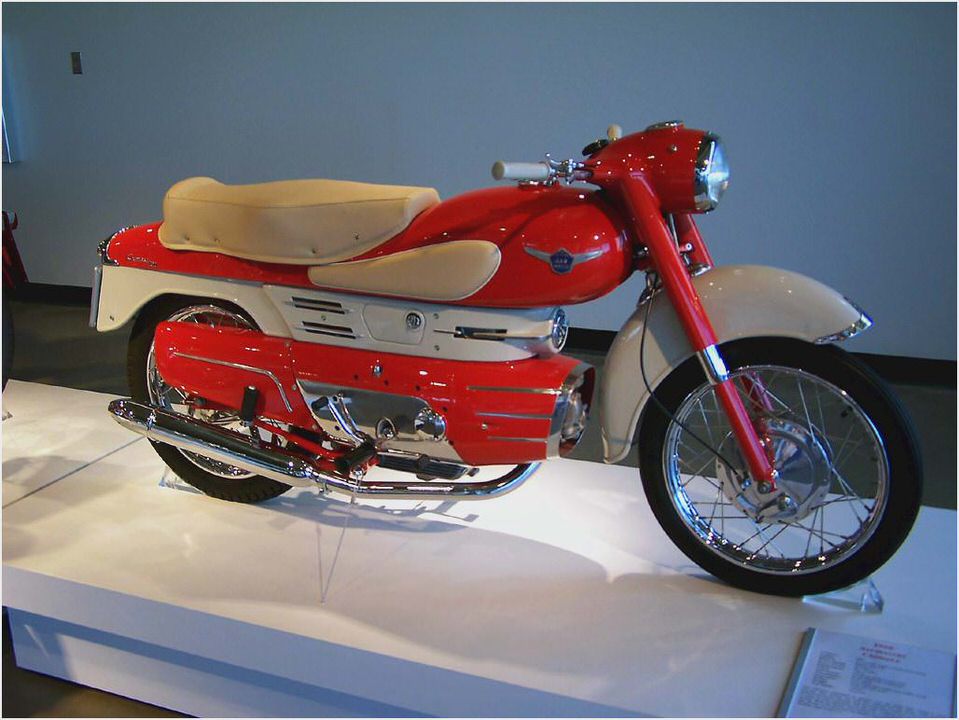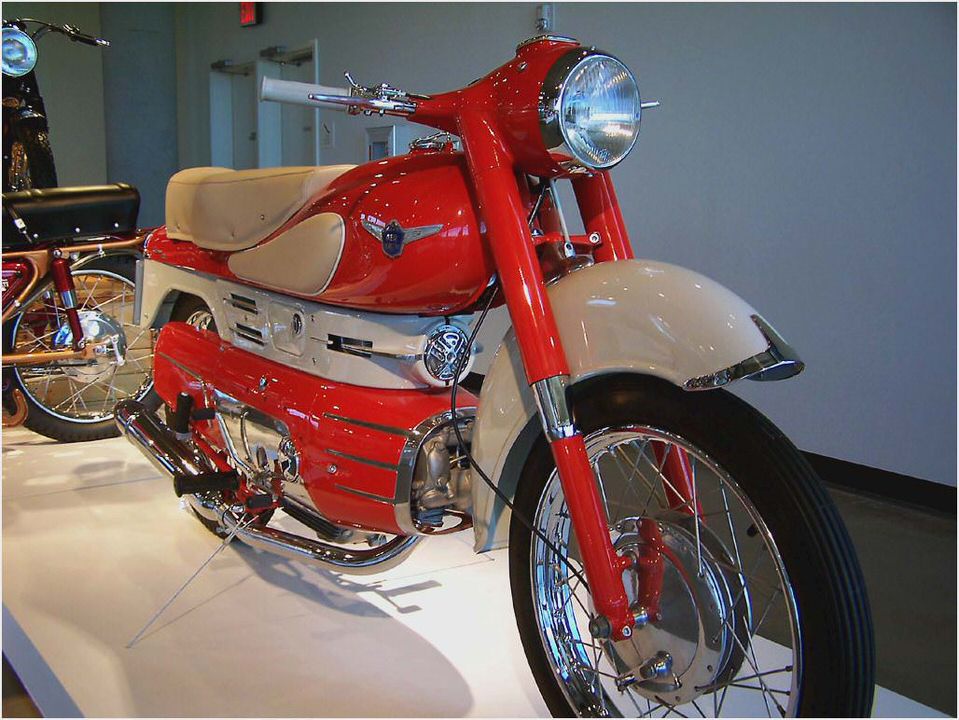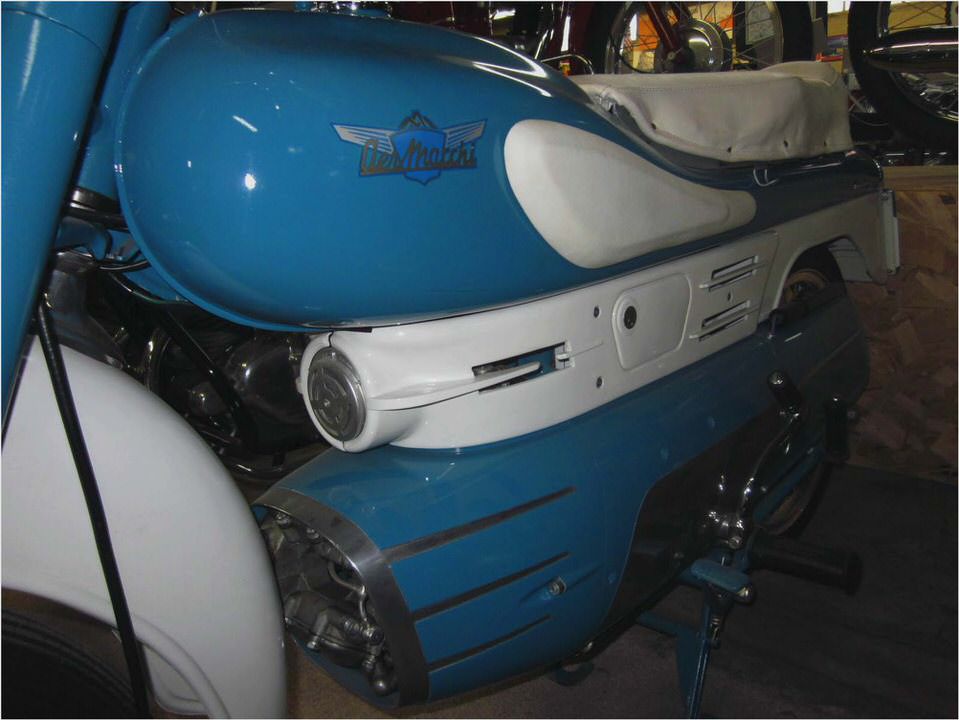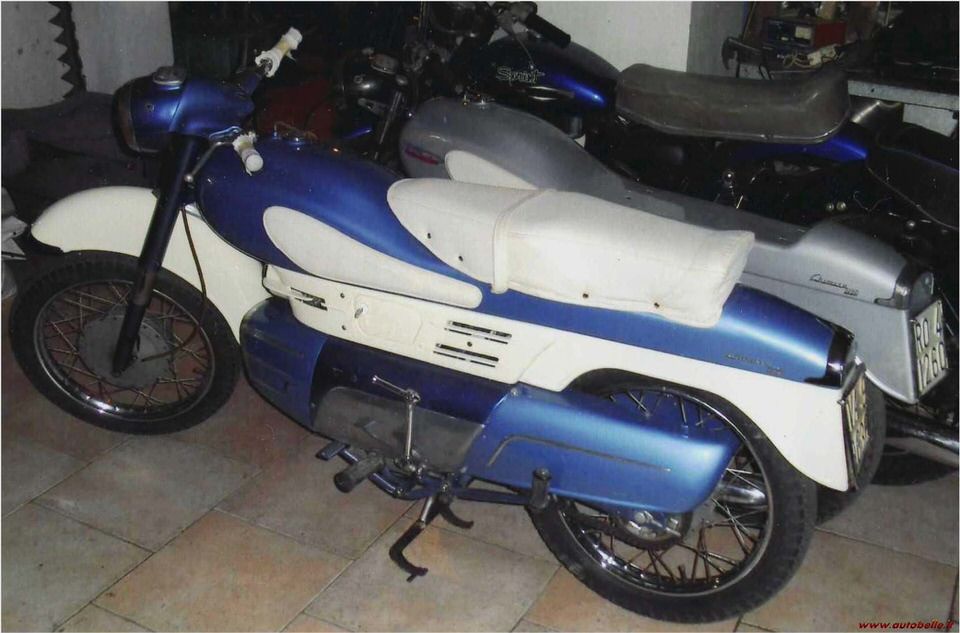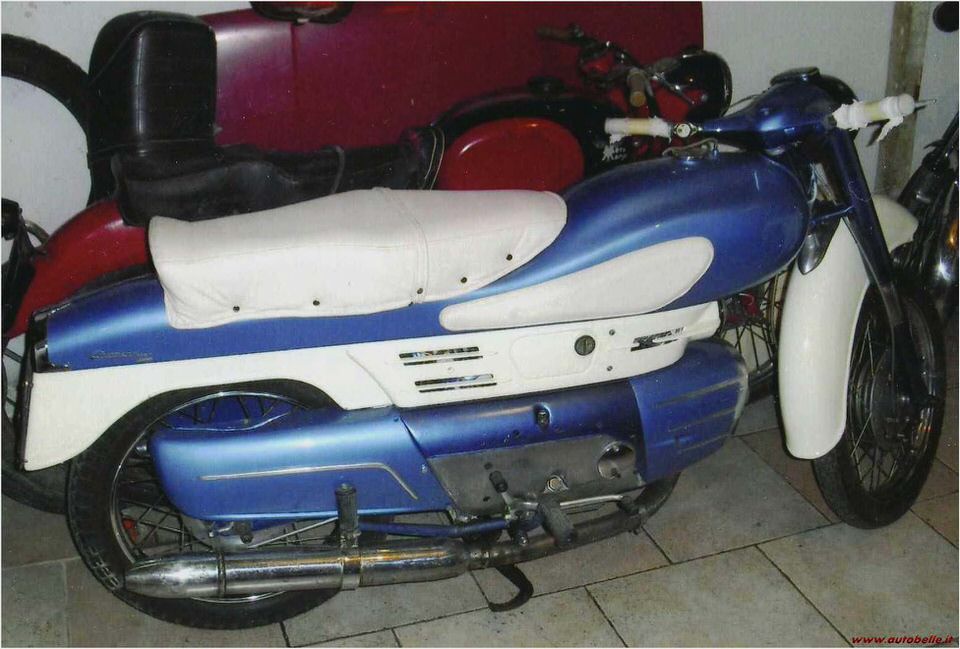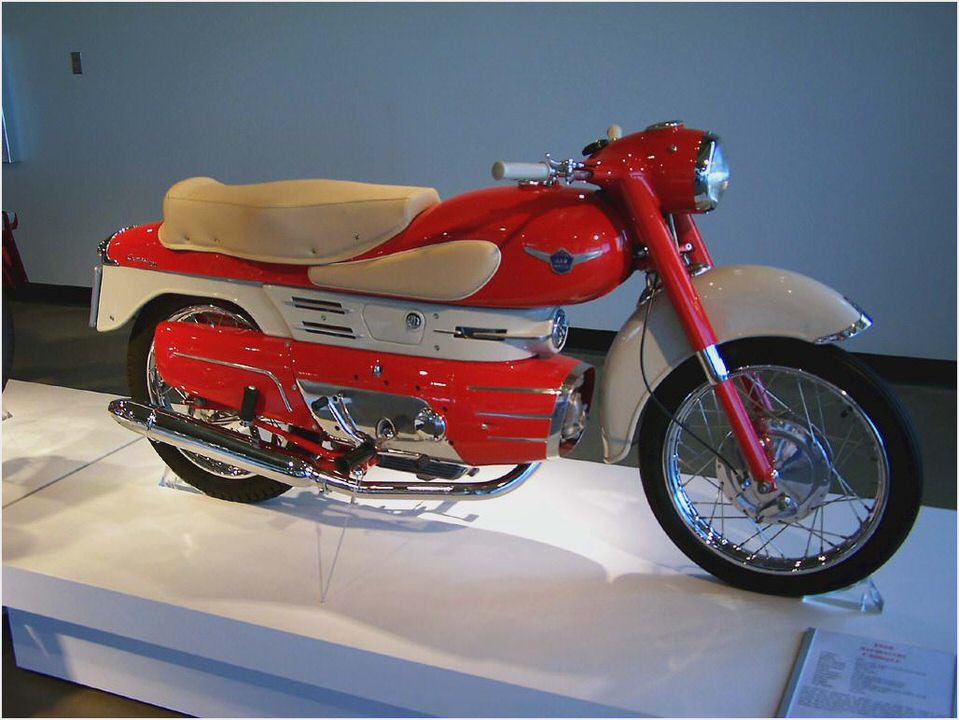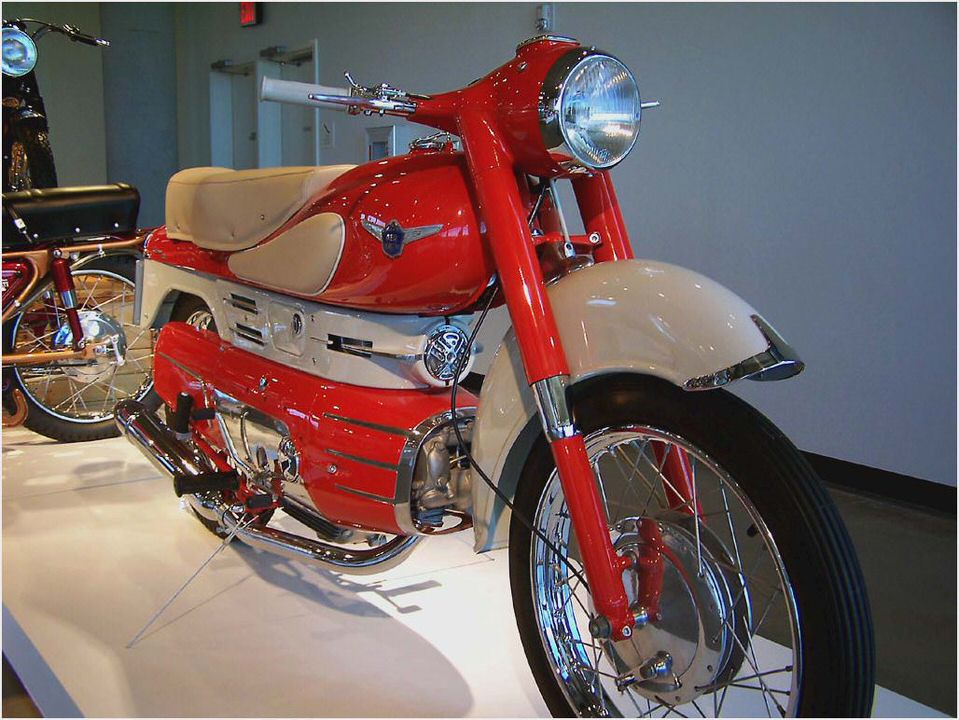 1960
AMA and Aermacchi Harley making history Thunder Press
Classic Sport Bikes For Sale We Blog Classic Sport Bike Classifieds…
Harley davidson Grease n Gasoline
May 2011 Page 3