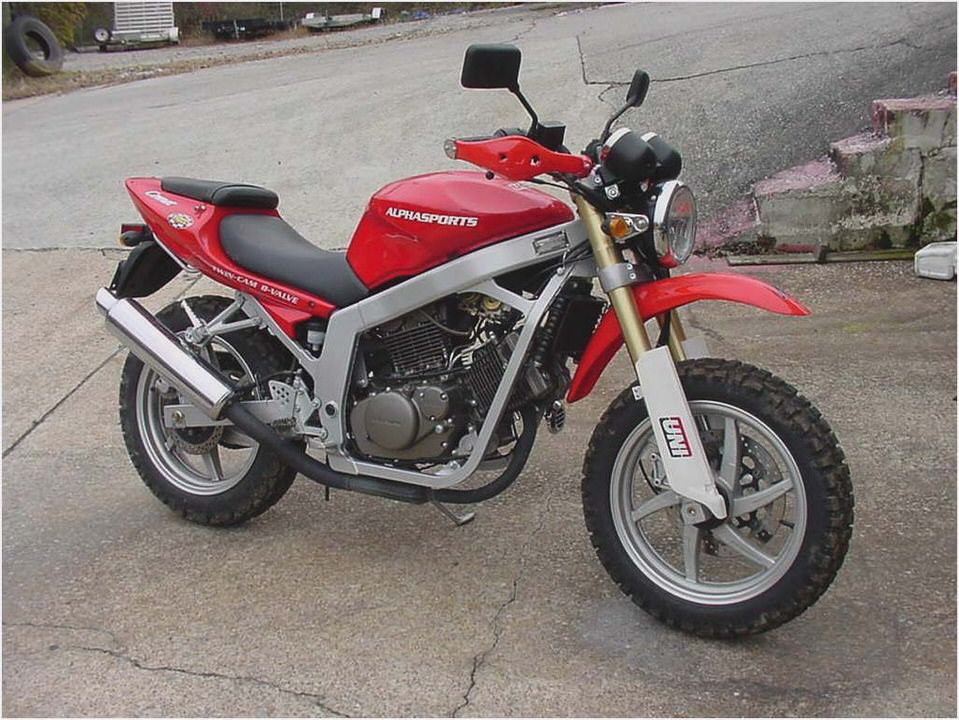 2008 Hyosung Comet
2008 Hyosung Comet GT250
Intro
By the 2008 model year of the Hyosung Comet, its manufacturer – South Korean ST Motors Co. Ltd. – had four models for the standard motorcycle: the GT250, GT250R, GT650 and GT650R. The manufacturers suggested retail prices are $3,399 for the GT250, $3,799 for the GT250R, $5,099 for the GT650 and $6,099 for the GT650R.
The models of the 2008 Hyosung Comet are mainly named after the displacement of their engines: 249 cubic centimeters (cc) for the GT250 series (rounded up to 250) and 647 cc for the GT650 series (rounded up to 650). The R suffix signifies the more powerful, racing-oriented variants of the GT250 and GT650.
Each 2008 Hyosung Comet has a four-stroke V-twin (two-cylinder) engine, with four intake valves However, the one on the GT250 series generates 27.5 horsepower at 10,250 revolutions per minute (RPM) and 21 pound-feet (lb-ft) at 7,500 RPM, while the one on the GT650 series pumps out 76.4 horsepower at 9,000 RPM and 50.2 lb-ft at 7,000 RPM. Also, the two Mikuni carburetors are larger on the GT650 series: 39 millimeters (mm) as opposed to 26 mm on the GT 250 series.
The engine on the 2008 Hyosung Comet is paired with a five-speed manual transmission. For fuel, each bike has a gas tank that can hold up to 4.5 gallons (17 liters), with a 0.7-gallon (2.5-l) on the GT650 series.
The 2008 Hyosung Comet is available in three color schemes: Black, Mango Yellow, and Red. Although designed primarily as a naked bike, the GT650R version is fully dressed: with full fairing and a rear spoiler in addition to the standard fenders, fork guards and side covers. The two-piece seat on each bike is big enough for two occupants. The digital instrumentation consists of a tachometer, trip odometer, speedometer, temperature warning gauge and fuel level warning light.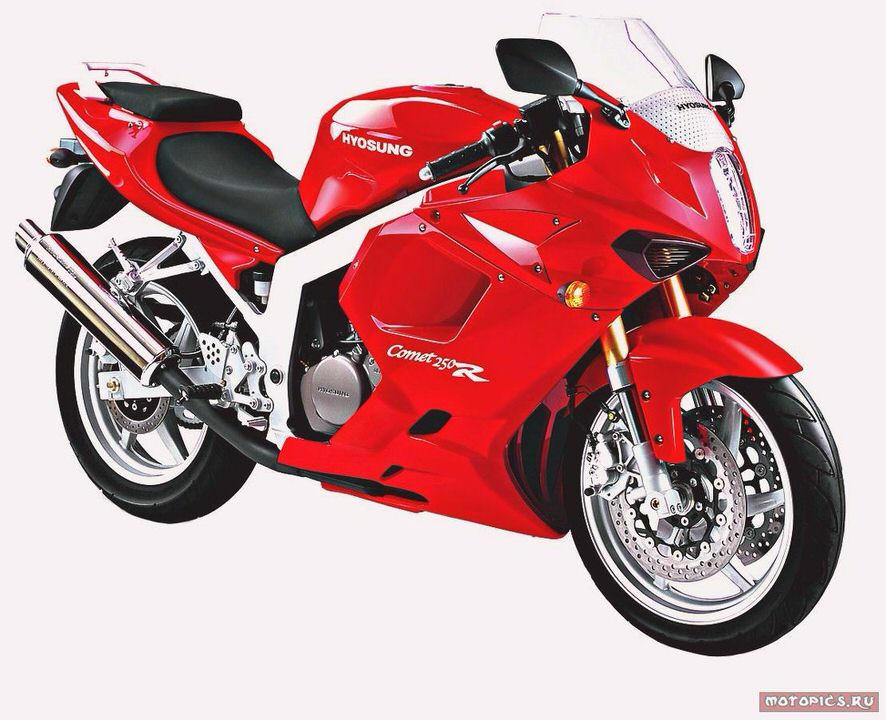 A clock is added on the GT650 series, with the fuel level warning indicator a gauge instead of a light. Disc brakes are fitted on each of the 08 Comets 17-inch aluminum wheels for superior braking power. Other features on the bike include rearview mirrors, halogen lighting, and under-seat and lockable storage.
The GT650 series generally has smaller physical measurements than the GT250 series. For instance, it has a smaller wheelbase: 56.5 inches (1,435 mm), compared to the GT250s 56.9 inches (1,445 mm). However, the GT650 variants tend to be heavier.
While the GT250 series has a dry weight of 330.7 lbs. (150 kilograms), the GT650 series has a dry weight of 421.1 lbs. (191 kg).
New For 2008
This is the fourth model year of the Hyosung Comet; no changes were made.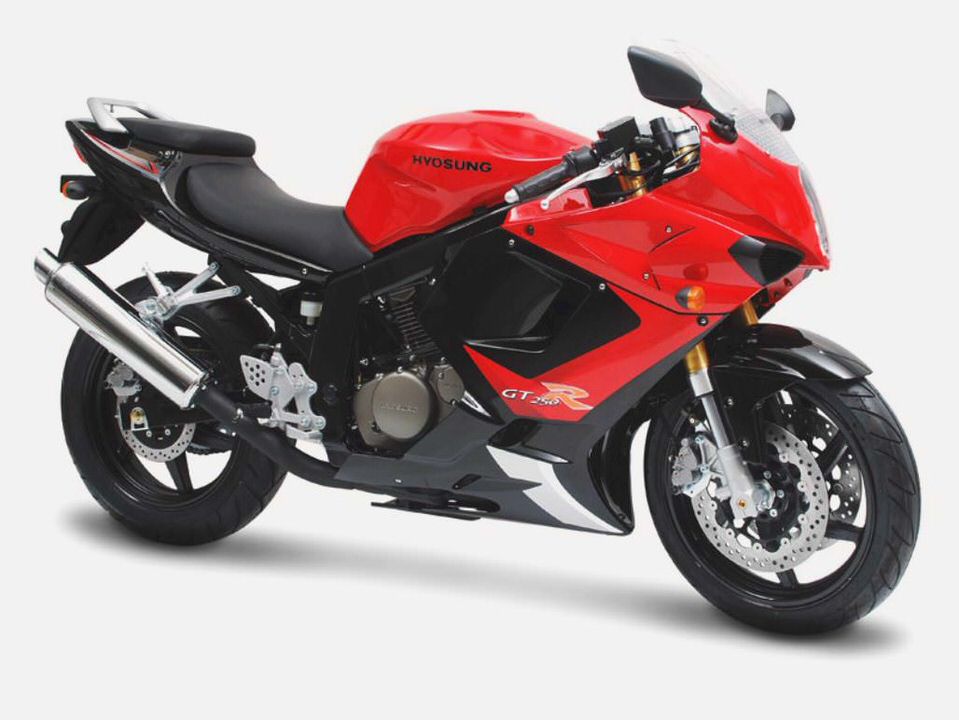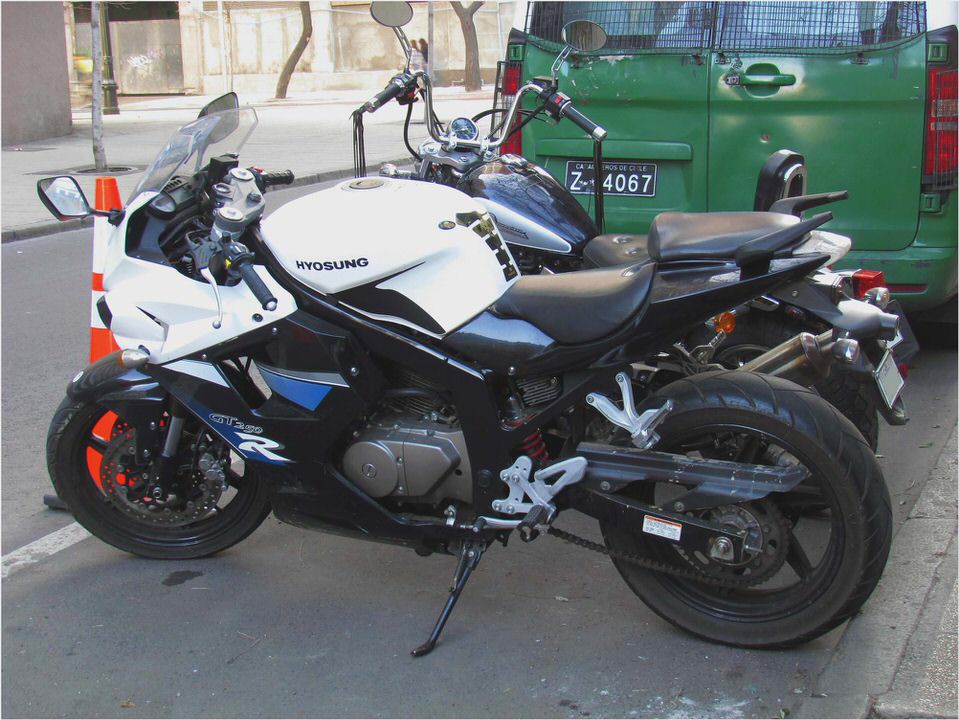 Hyosung GT250R Test Ride Review MotorBeam – Indian Car Bike News…
Hyosung GT650 Comet review – Naked – Motorcycles – Visordown
2013 Hyosung GV650 Aquila Pro Test Ride Review MotorBeam – Indian…
Hyosung GT250R India, Variant, Price, Review, Details
Hyosung