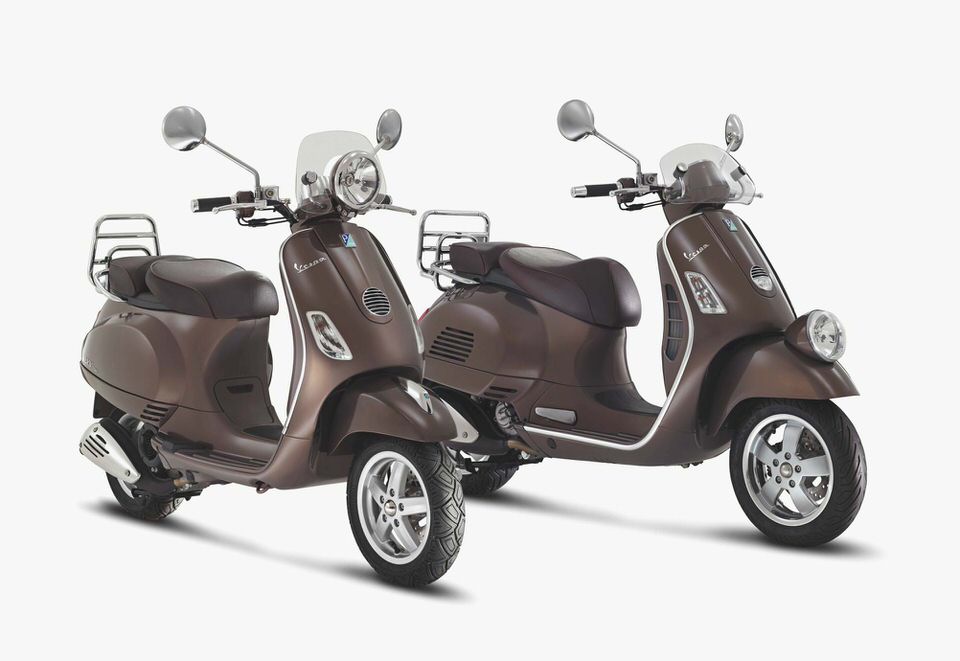 Vespa LX150
Feels stable and smooth to ride
Extra grunt gives you plenty of go at the lights
Electric start
Classic Vespa aesthetic
Loads of storage space
I was hooked on the Vespa LX150 as soon as I jumped on. Despite always having been perfectly satisfied with my LX50 as a vehicle on which to commute – it is fast enough to get you from A to B without any issues and light enough to handle if you're an average size like me – after riding the LX150 I've got my sights set on an upgrade.
What the LX50 has, the LX150 does, just much better. Solid, sturdy and smooth to ride, it has that extra grunt to set you off quickly and its stylish shape will bring you joy every time you hop on. There's no fussing around with a kick-start pedal – the electric start makes it easy to get on and go.
This is a definite advantage for quick city commuting and not as daunting as a kick start for a beginner rider.
But what really got me hooked was the knowledge that I was riding something secure. There were times on the LX50 when I felt vulnerable on busy roads with its small frame and constant lagging when setting off at the lights, and with that the sense that I was holding up cars behind me. On the LX150 I was surprised at how quickly I got ahead, and a quick turn on the throttle meant I could speed off at a green light before most cars were ready to go.
I had no trouble keeping up with traffic.
And the heavy frame means no stability issues when reaching these quick speeds. Despite such weight, it is easy to weave your way through the traffic, zipping on ahead past everyone else.
What's more you'll be doing this in style. Its classic Vespa aesthetic means you'll always stand out on the road, and the dark brown shade that my model came in exuded understated cool.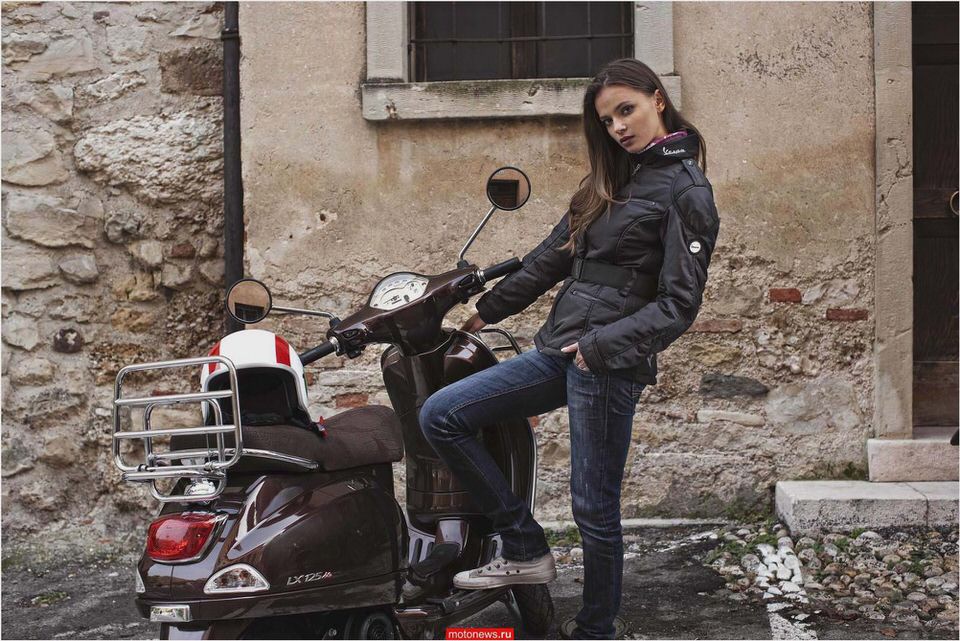 Not only is it a pleasure to ride, it is practical in that it is fuel efficient, and has plenty of storage. There is enough space under the seat for your helmet and more, plus room on the front and back racks for your day's shopping.
For the daily commuter, beginner rider or Vespa lover who wants something with an X-factor on which to travel further than just across town, this ticks all the boxes. I'm convinced that it is worth paying a bit more than the LX50 for a bike that comfortably meets all of your requirements and can be taken on the motorway, yet is still economic to run.
Engine 149cc four-stroke
Transmission Twist Go
Starter Kick electric
Cooling Forced air
Front suspension Single sided trailing link, hydraulic shock
Rear suspension Hydraulic shock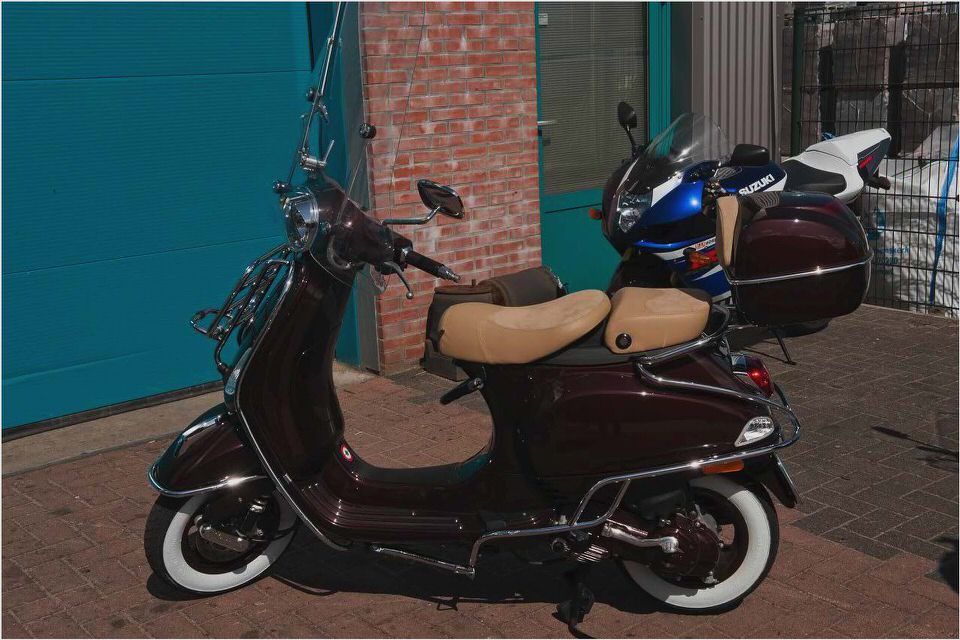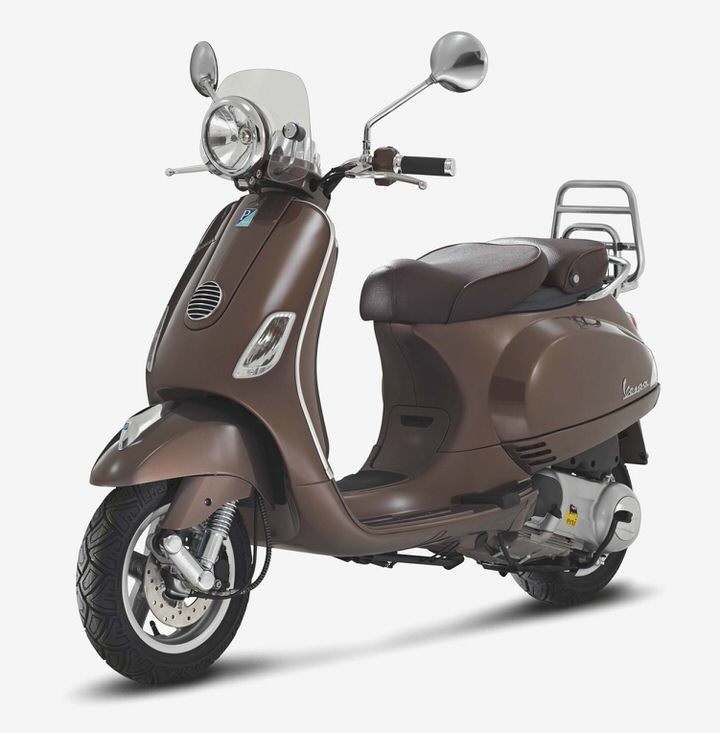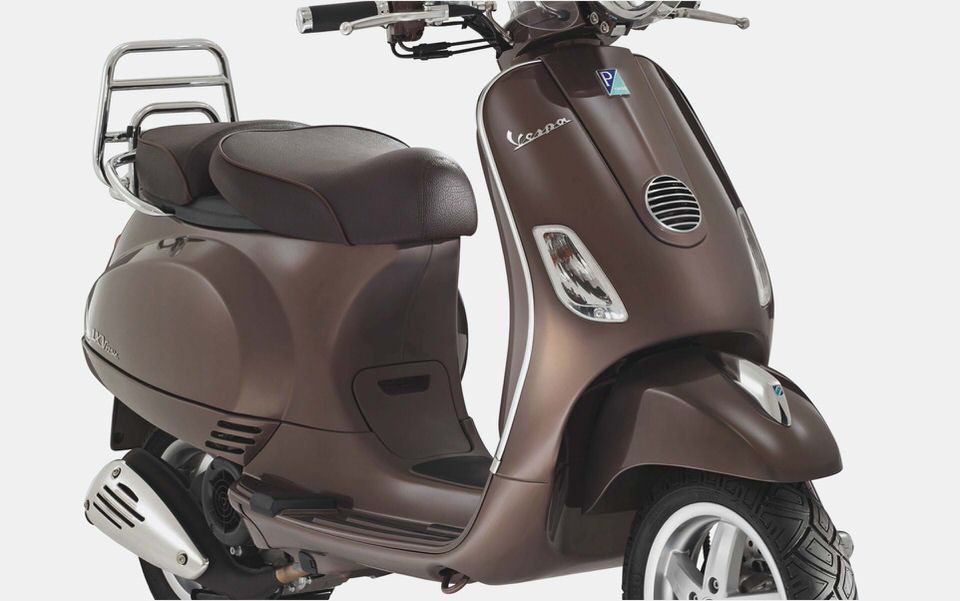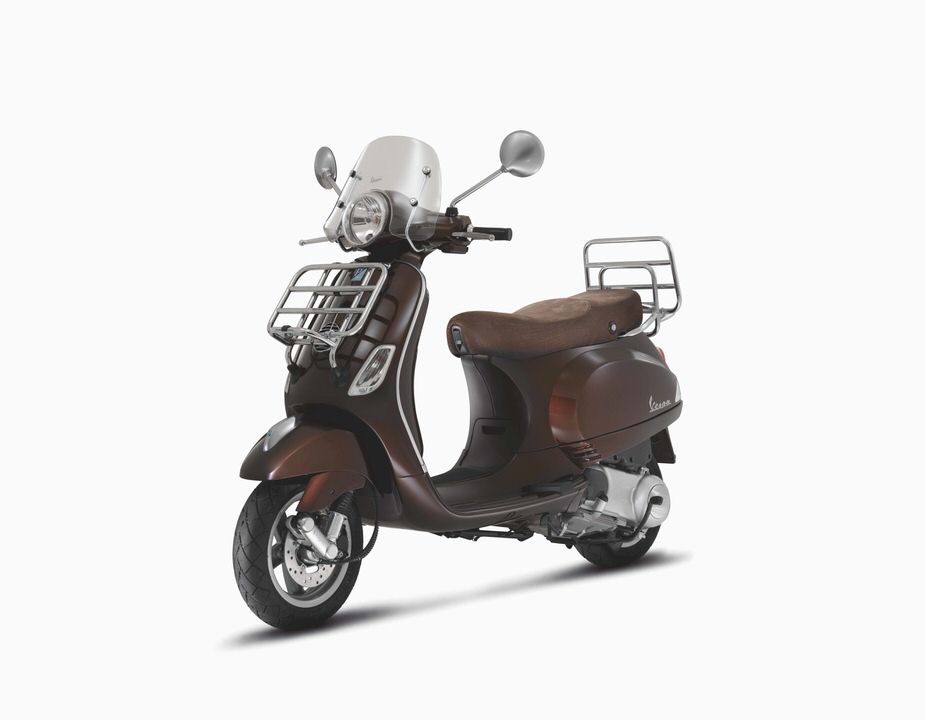 History The Vespa Club of Britain
Vespa Turns 65 – Scootersales.com.au News
2007 Vespa S 125 Review –
Vespa GTS 250 ie – The Scooter Review
Vespa GTS 300 Super Sport Akrapovic Test How To Save Money And Do It Yourself!