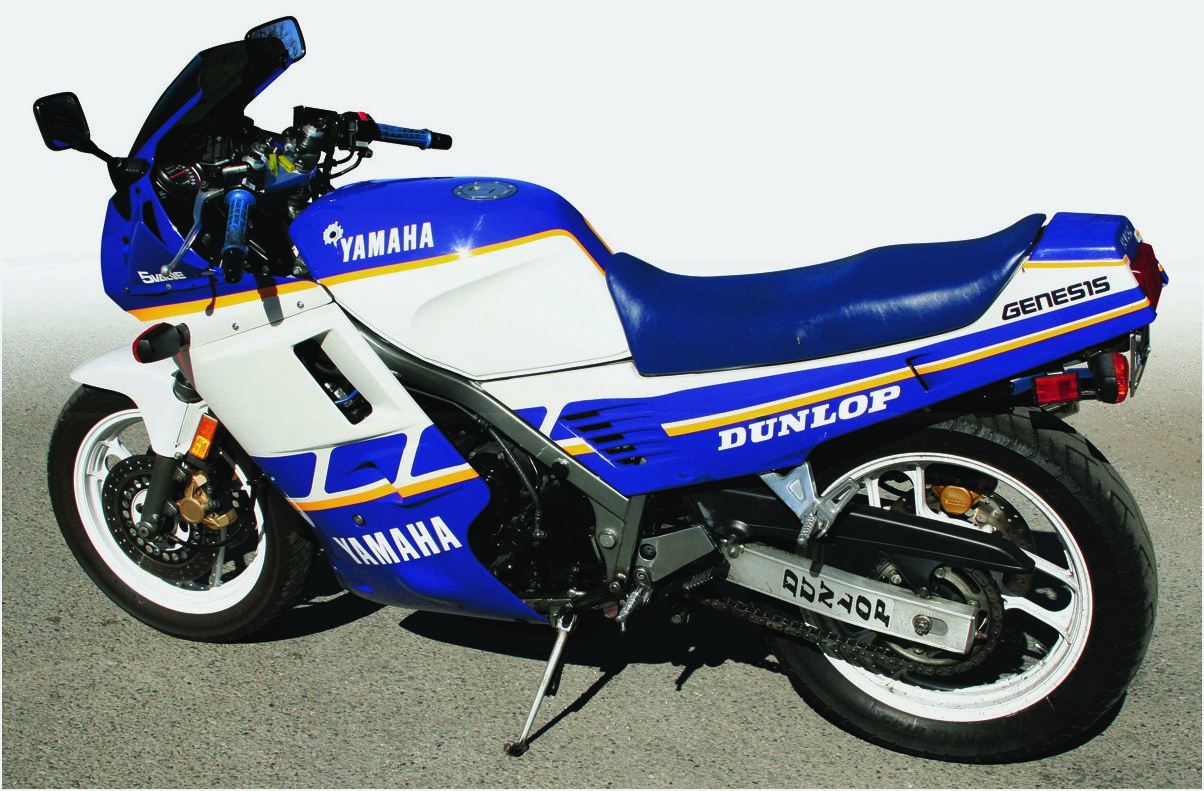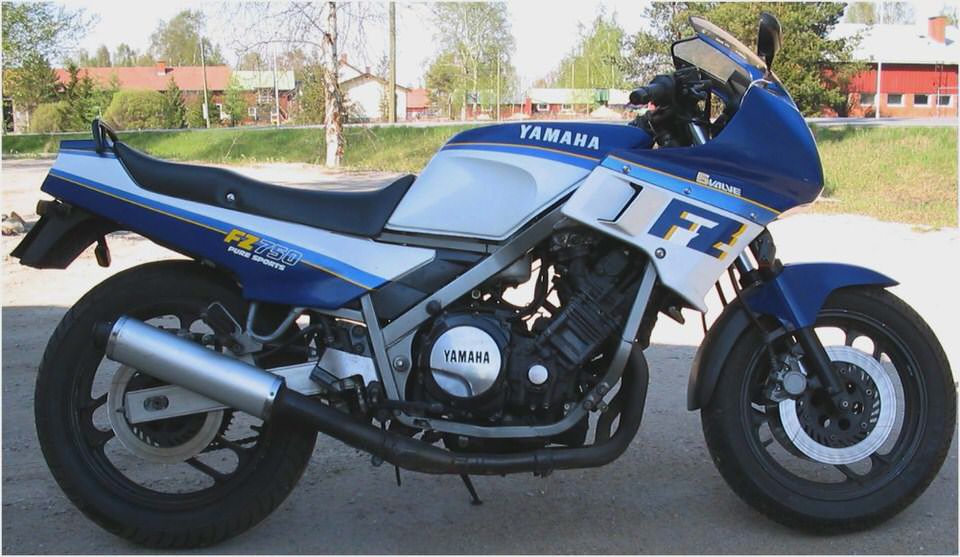 YAMAHA FZ 750 GENESIS
Yamaha's modern generation of superbikes began in 1985 with the FZ750. Much more than just a superb machine with a level of all-round performance unmatched in the 750cc class, the FZ introduced the engine layout of four angled-forward, liquid cooled cylinders, each with five valves, on which Yamaha's big bike range would be based for many years to come.
The FZ's 749cc motor was a revelation. Tilting its cylinders forward at 45° moved the centre of gravity forwards and downwards, and also made room for an innovative breathing arrangement. The bank of Mikuni downdraft carburetors sat where the cylinder head would normally have been.
The airbox was shifted forwards to a new position just behind the steering head, and the fuel tank extended down into the space normally occupied by the carbs.
This gave a large volume of cool air with a straight run down to the engine, where it met the unique sight of three tiny inlet valves to each cylinder. Yamaha claimed the five-valve layout gave significant benefits over four-valve designs, mainly because although the total valve area was slightly smaller than with only two larger inlet valves, the trio's total circumference – more important, because the valves were almost always only partially open – was greater. The figures were promising, with a peak output of 105bhp at 10,500rpm.
The FZ750's chassis was designed to complement the engine layout but was conventional, based around a frame of square-section steel tubes, rather than the aluminium of Suzuki's GSX-R750. Front forks were air assisted, and like most sporty set ups at the time, held a 16-inch front wheel. Rear suspension was by vertical monoshock.
And what an motor it was. When Yamaha announced the 20-valve layout the previous year, cynics had commented that it was a complex gimmick that gave no benefit over the normal 16-valve design. Some had second thoughts after riding the FZ750, whose combination of engine power and flexibility would have been impressive for a large capacity bike, let alone a compact and easy handling 750.
No matter what the engine speed was being indicated by its tachometer, the FZ surged smoothly forward when its throttle was wound open. Even from below 2000rpm it responded cleanly. By 7000rpm in the highest of its six gears the Yamaha was already close to 100mph and pulling hard.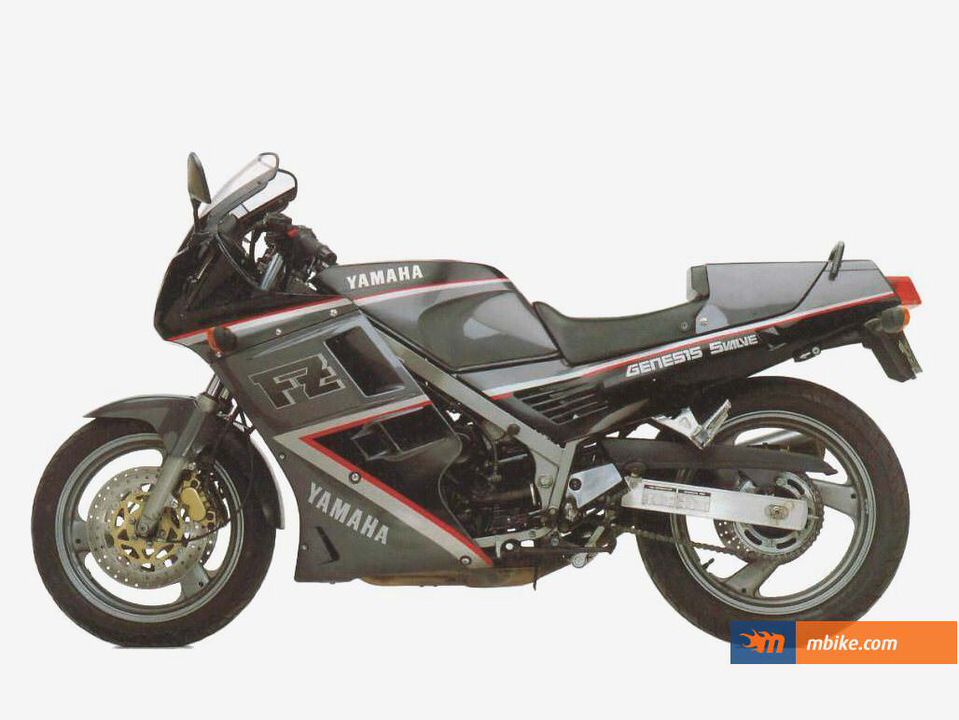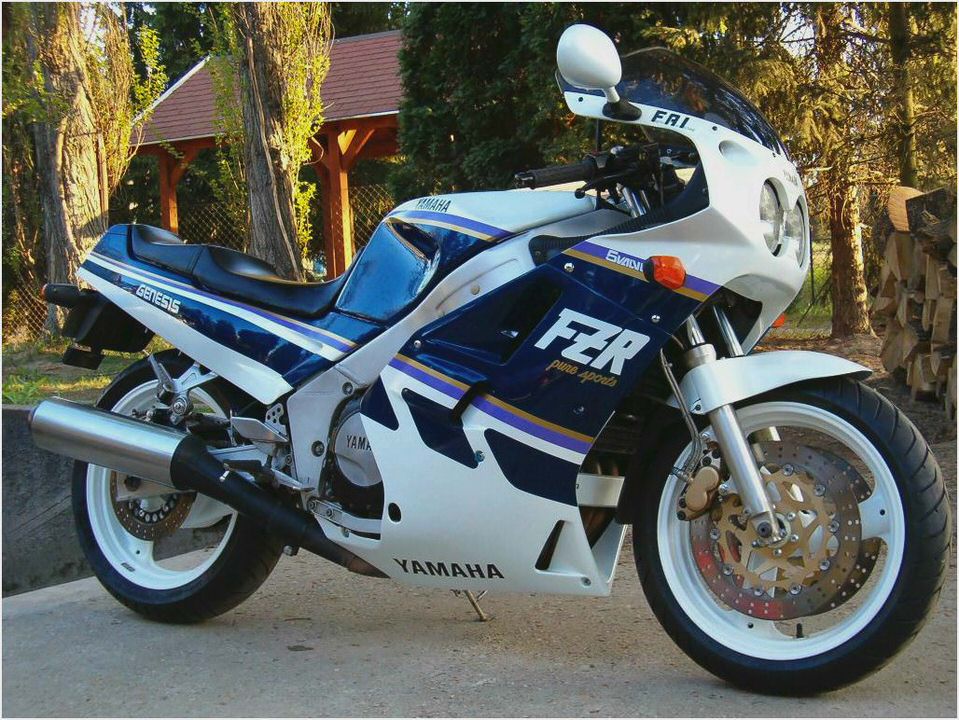 Then it kicked again, moving into warp speed and pushing its rider back as it headed for a top speed of over 140mph.
Chassis performance was less spectacular but still good. Handling was stable and precise. The fairly upright riding position combined with the excellent suspension to give comfortable high-speed cruising, although the screen was quite low.
Other practical features included a generous fuel range, and the fact that the valve train proved not only very reliable, but required adjusting only every 28 000 miles.
Apart from a twin-disc front brake that lacked power compared to its rivals, the FZ was an outstanding machine: fine-handling yet reasonably comfortable; rapid but remarkably tractable; aggressive in looks and feel, yet well-equipped and as suited to everyday riding as every other Japanese four. Unfortunately for Yamaha, it did not achieve the sales success it deserved, even when up rated a year later with a full fairing. But as the first of many great 20-valve fours the FZ750 was one of the most influential bikes of its generation, as well as one of the best.
QUICK SPECIFICATION – YAMAHA FZ750 (1985)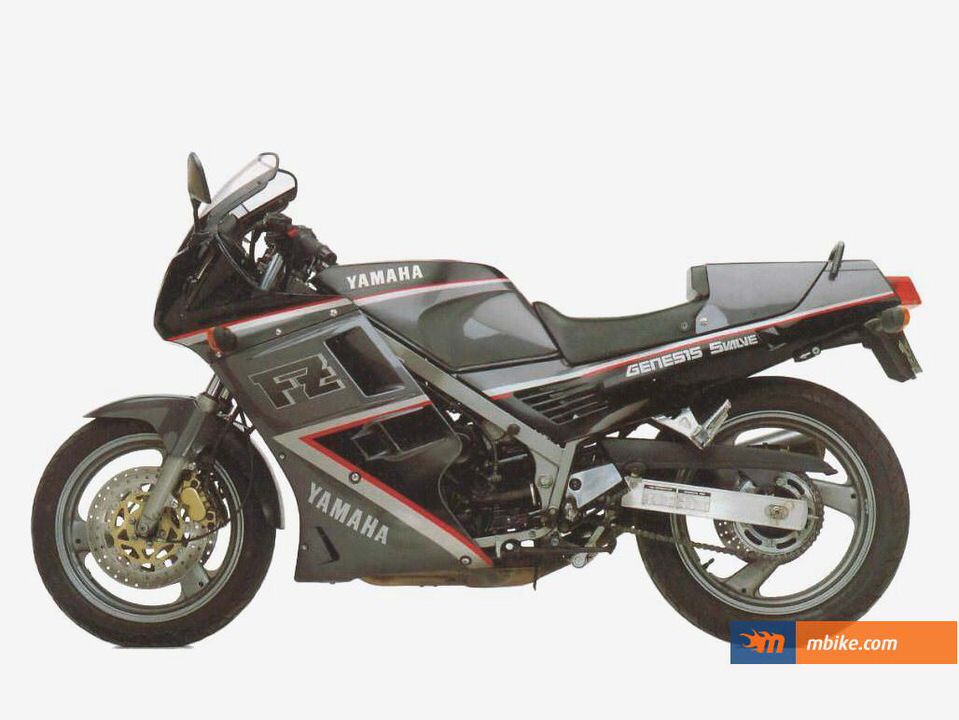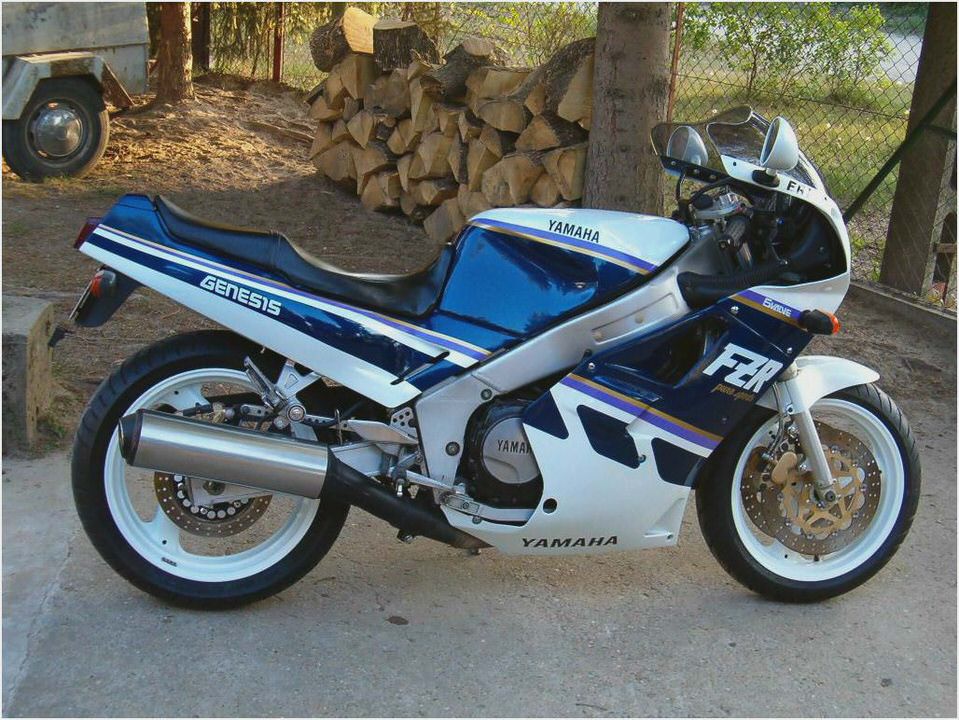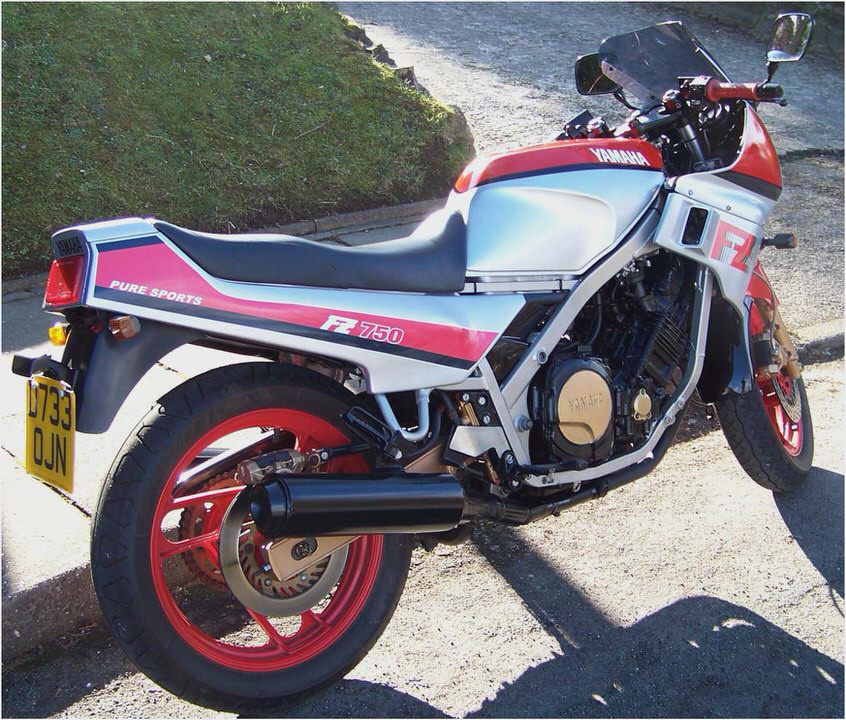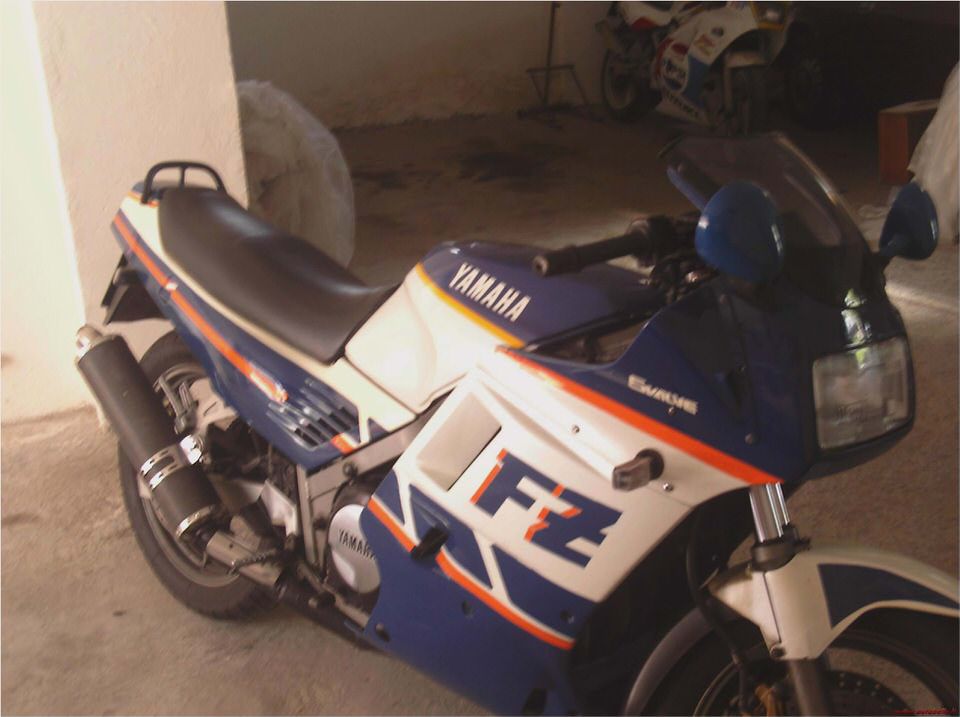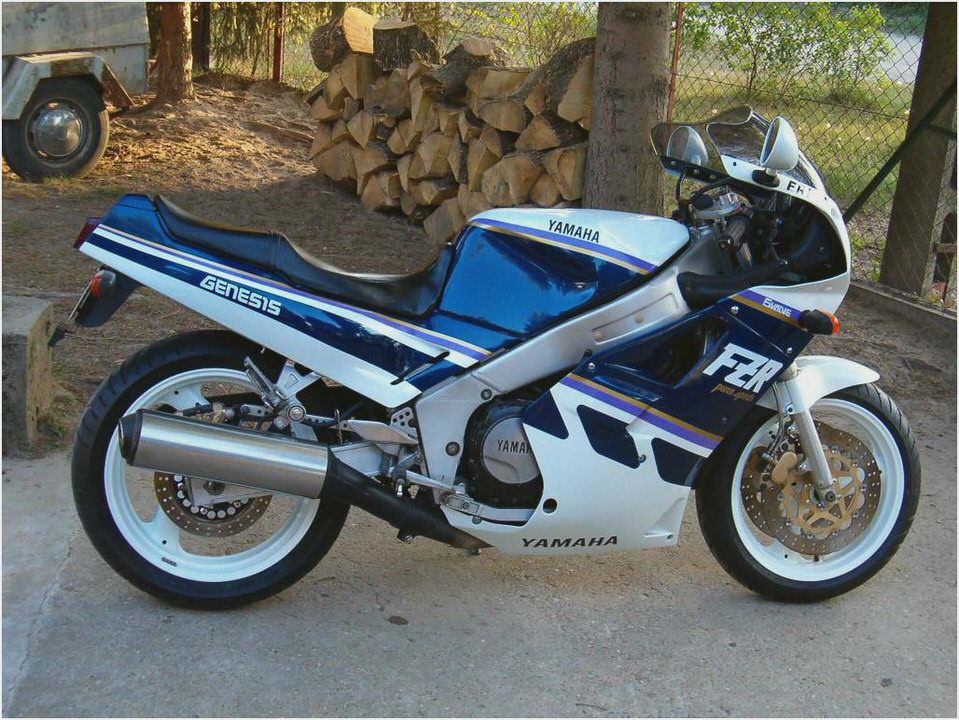 First Look: All New 2014 Yamaha YZ250F and YZ450F – Dirt Rider Magazine
2009 Yamaha V-Star 950 Test Drive: V-Twin Bike is a Fun Middleweight Cruiser…
Auto Dealer Solutions :: 2007 Yamaha V Star 1300 Tourer Palmetto FL 1702…
2012 Yamaha YZF-R15 Review –
AutoWeek Editors Honor the Best of the 2009 Tokyo Motor Show — DETROIT…