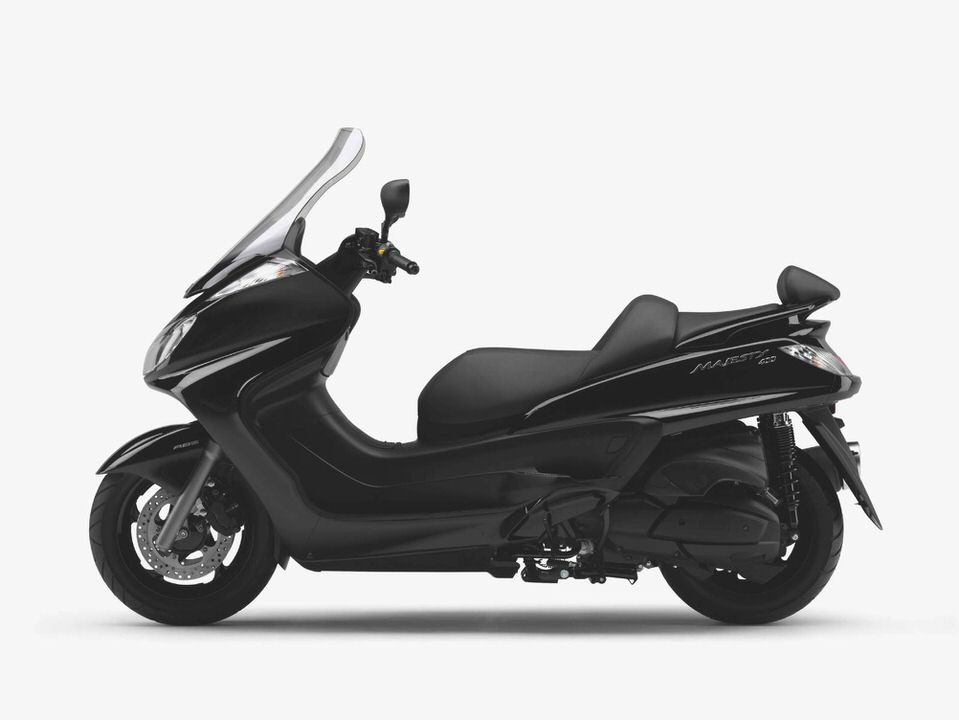 [+] view the image gallery
Yamaha Majesty 400
Sign of things to come as the Yamaha Majesty 400 with ABS hits European showrooms.
Yamaha believes that every journey, no matter how routine, has the potential to become special. All you need is a vehicle which will enrich your life by revealing the sometimes hidden pleasures of travel.
The Majesty 400 is just such a vehicle. Designed, engineered and built with one purpose in mind to deliver the ultimate two-wheeled combination of luxury, style and effectiveness Majesty 400 turns every commute or pleasure trip into a special occasion.
Making life comfortable and easy is a key element in the Majesty 400's mission statement. To achieve that goal, the designers of the 2009 model Majesty 400 have concentrated totally on refining the complete package of scootering 'must-haves': handling dynamics, performance, comfort, ergonomics, aerodynamics, weather protection and rider response.
The story starts with fresh new 'twin-eye' bodywork that's styled for action as well as visual appeal. The streamlined bodywork, consisting of new headlight and rear light assemblies, integrated indicators and new front, side and rear cowlings, combines fuel-saving aerodynamics with remarkable weather protection. Hands in particular benefit from better protection thanks to critical detail changes that have been made to the bodywork shape.
Ergonomics in general have been optimised for a totally relaxed and yet totally connected riding position.
The 2009 Majesty 400 is densely packed with clever design features. Its luxurious seat combines a very effective back support pad for the rider with a comfortably low 760mm seat height and the ability to store two helmets in the space underneath. There's a lockable glovebox ahead of the rider's knees and, for extra peace of mind, a parking brake and automatic engine immobilisation when the ignition key is removed.
New switchgear and a high-specification instrumentation panel featuring a speedometer and rev counter rounds off the top quality style and feel that Majesty owners know and appreciate.
Alongside maximum style and comfort, the Majesty 400 will charm any rider with its great mix of performance and handling. Its dynamic heart is a lightweight, all-aluminium engine. Mounted low down in a highly rigid and responsive diecast aluminium/steel chassis, Yamaha's four-stroke 395cc unit is a major contributor to the scooter's exceptional handling.
The effortless ease with which the Majesty deals with the crucial zero-to-50kph sprint makes it a powerful and secure friend in the city. The automatic transmission has been fitted with a modified clutch for reduced mechanical wear and smoother, more comfortable power transitions in stop-start city traffic. Out on the open road, 41mm front forks with 120mm stroke and twin adjustable rear shocks deliver excellent steering response and high-speed stability.
A 14-litre fuel capacity means great point-to-point range for both scooter and rider.
Important changes to the braking system deliver not just greater stopping power but also a better feel for the rider. Majesty's double 267m disc brakes on the front wheel are now powered by a new master cylinder and controlled by TMAX-style adjustable brake levers. Available in certain countries is a Majesty 400 ABS model which uses Yamaha's advanced anti-lock technology to help maintain grip when braking in slippery conditions.
Since its launch, Majesty 400 has been one of Europe's most popular middleweight scooters, and with good reason: it has always been a benchmark in protection, practicality and performance. 2009's compellingly redesigned model takes this standard-setting foundation and builds on it, confirming Majesty 400 as the primary choice for riders seeking the ultimate in design, comfort and class.
Key features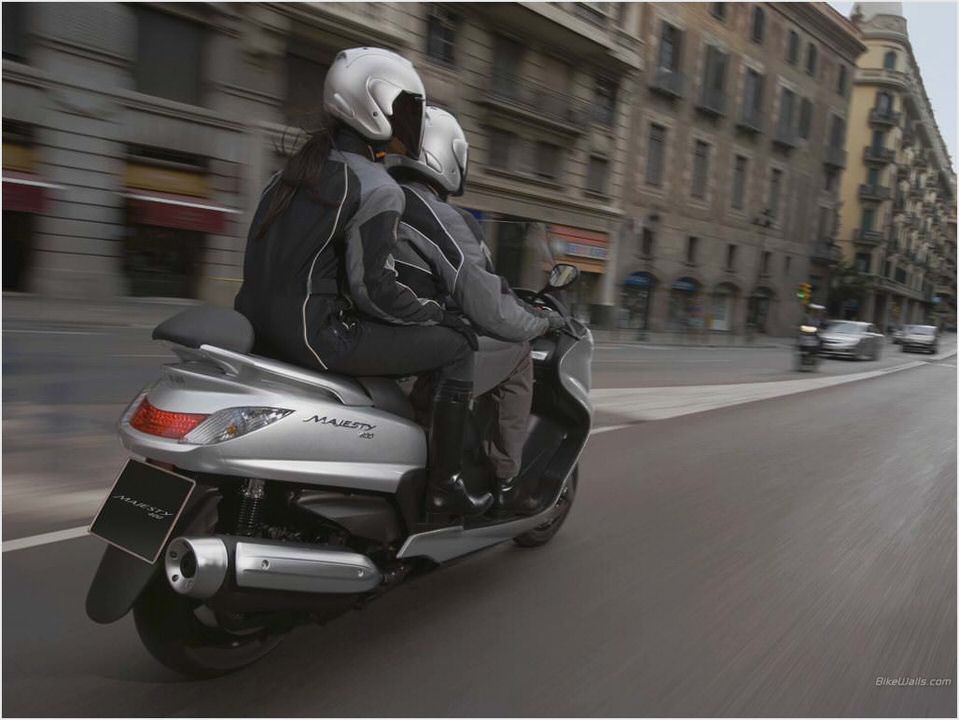 • New design bodywork
• Fashionable new colours for 2009
• Improved clutch design for smoother manoeuvring in traffic
• Die-cast aluminium/steel backbone chassis for optimum strength and weight
• Luxurious ride comfort and assured road-holding from twin rear shocks
• Quiet power from liquid-cooled, fuel-injected four-stroke 395cc engine
• Low 750mm seat height
• 14-litre fuel capacity
• Big 267mm disc brakes: double discs on front, single disc on rear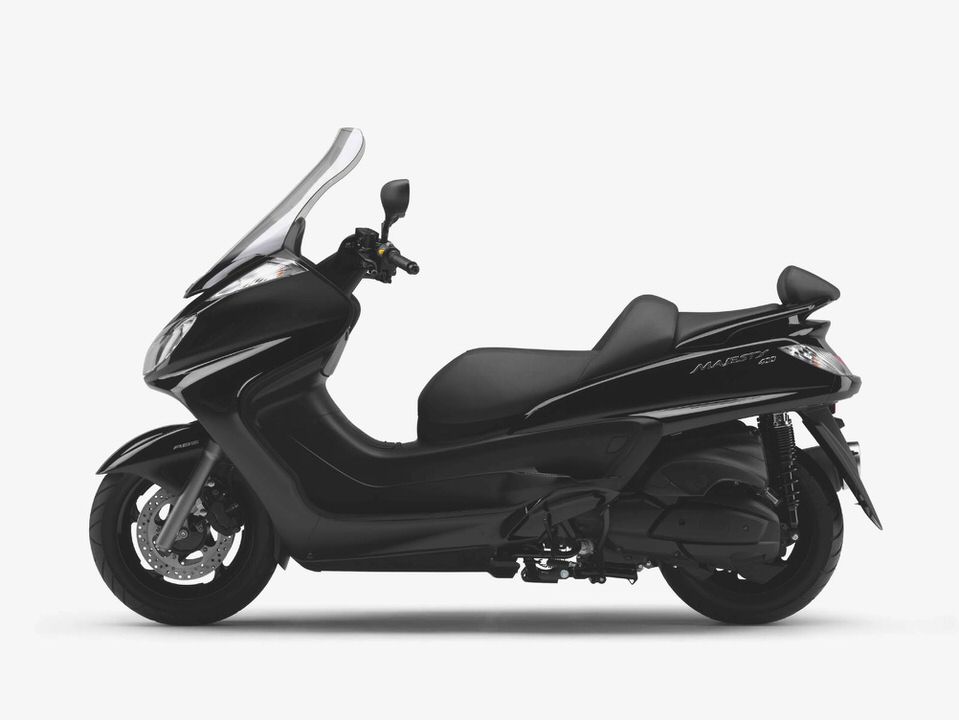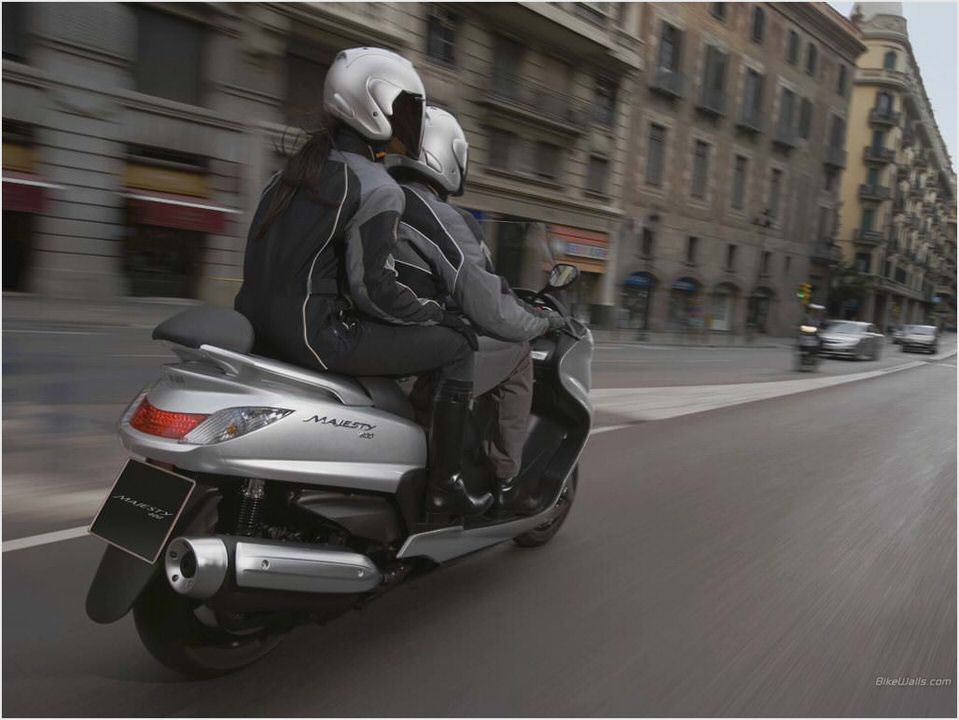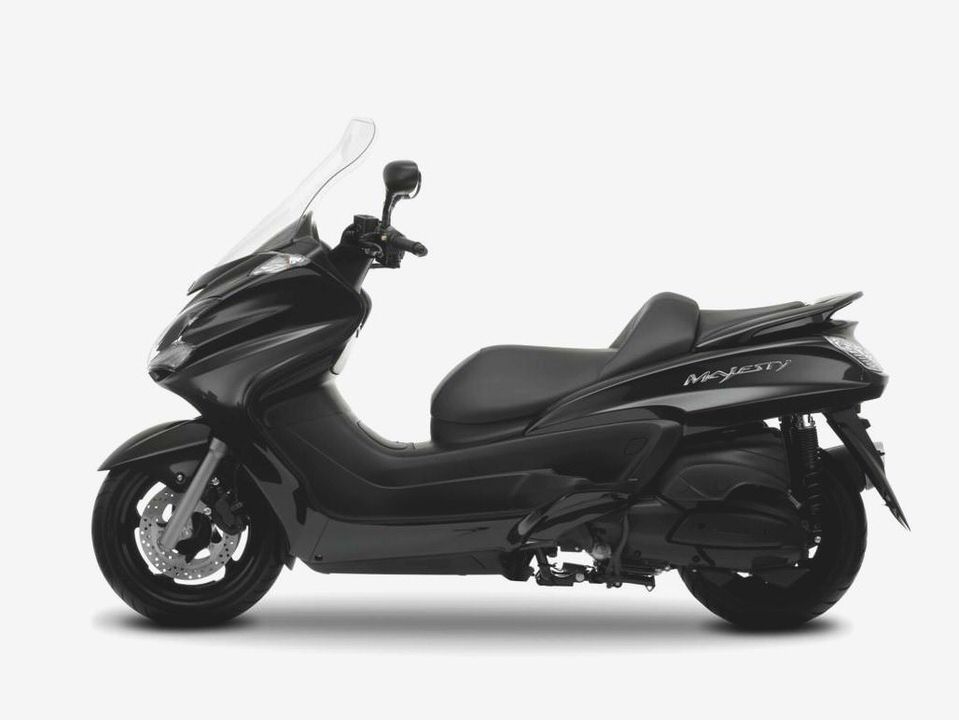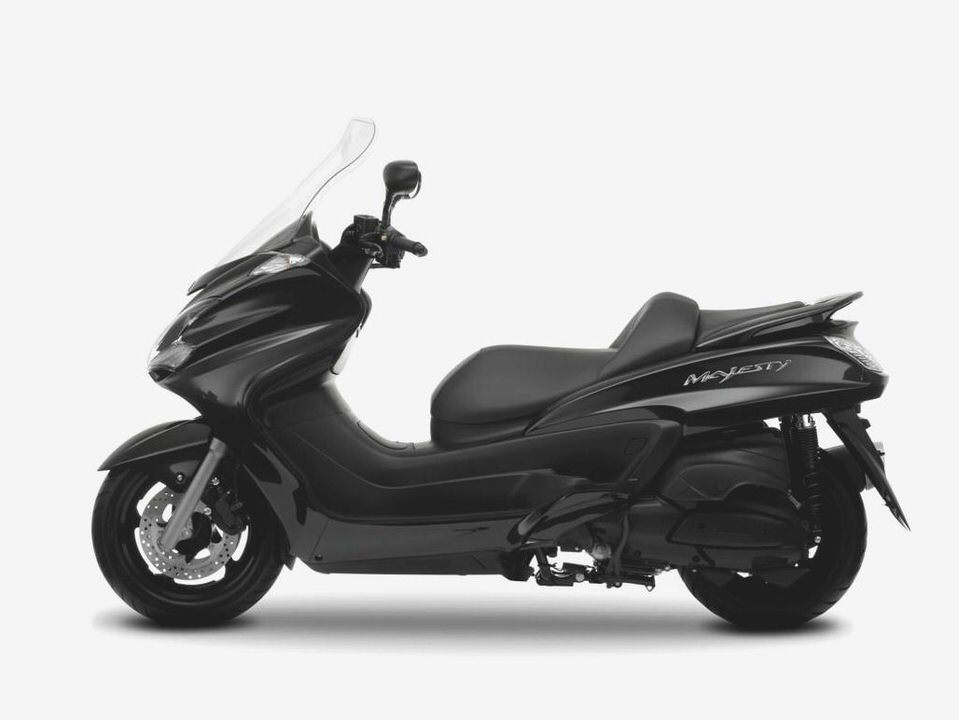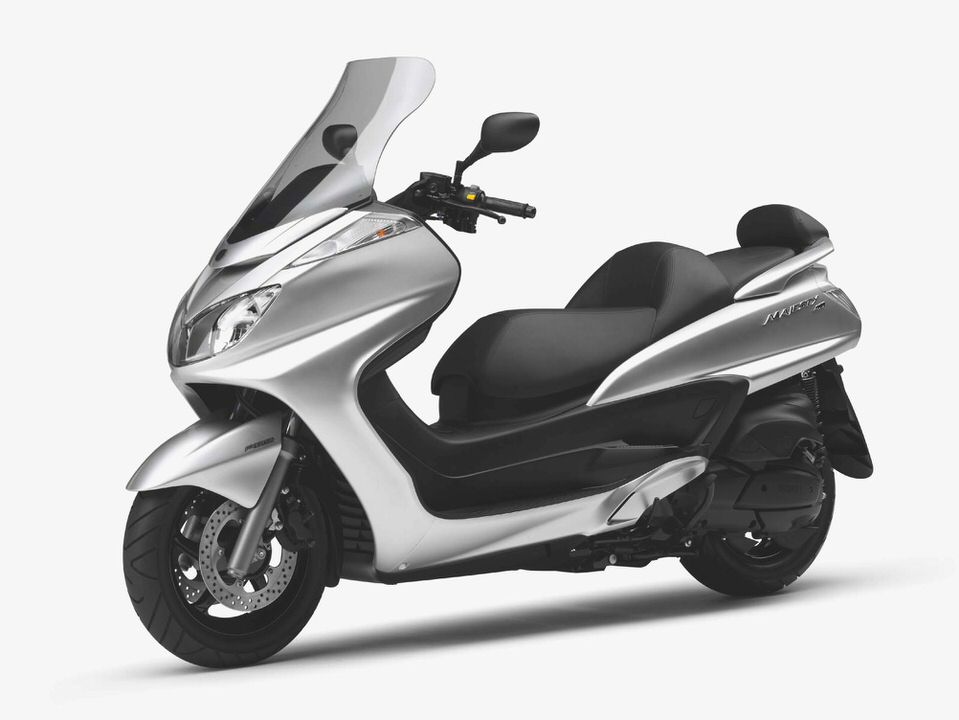 Yamaha XV 750 Virago – Bikes Details Video – Motorcycles
Yamaha V-Star 1100 Classic: Specifications eHow
Yamaha Star Parts 20% Discount Royal Star Venture
2012 Yamaha FJR1300 A Preview – Ultimate MotorCycling
2010 Yamaha Zuma 125 First Ride – Motorcycle USA