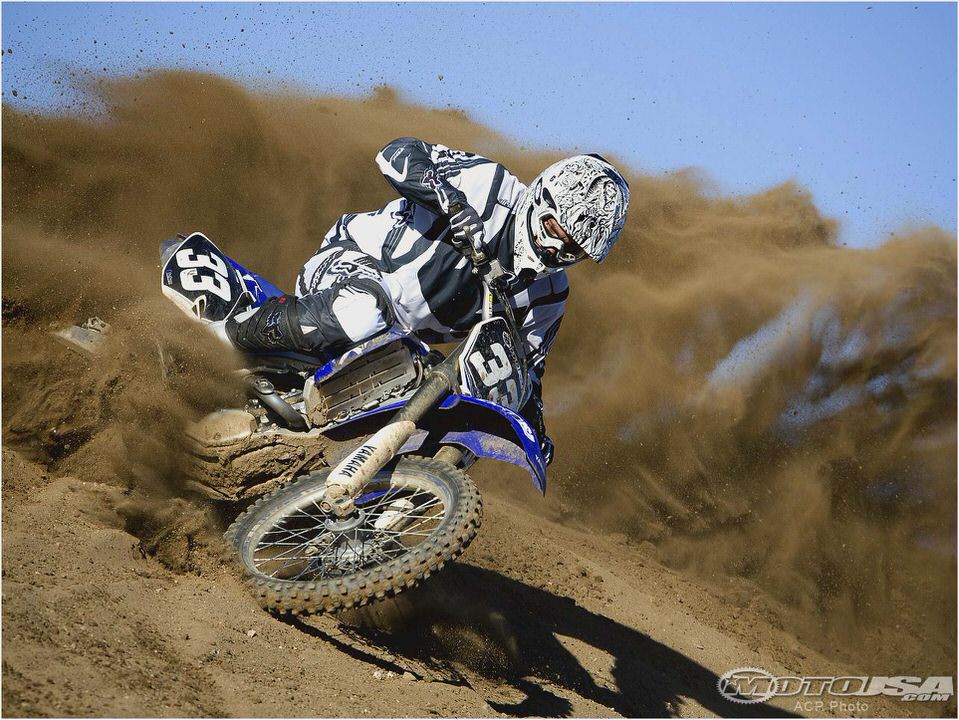 2012 YZ 250F
2012 Yamaha YZ 250F
Yamaha's motocross line, the YZ line, consists of the YZ85, 125, 250, 250F, and 450F. The "F" signifies the four-stroke engines, and the remainder and tried and true motocross two-strokes.
Originally released in the mid 1970's, Yamaha's pure dirt machines have a well-known pedigree of durability and performance in the rough and tumble world of motocross. Yamaha's commitment to dirt racing was evident throughout the 1980's and 1990's and led to the development of the first mass-produced four-stroke motocross machine, the YZ400F, in 1998. For 2012, all of Yamaha's YZ two-stroke line (YZ85, 125, and 250) are carryovers from 2011, but both of the four-strokes (YZ250F and 450F) are upgraded for 2012.
The 2012 Yamaha YZ250F and YZ450F are available in Team Yamaha Blue/White or White/Red and both retain the straight-up motocross styling that is a result of function more than anything else. With fully-adjustable handlebars, a long seat for easy movement during braking and acceleration, and well-placed foot controls, the YZ line is built for speed on the dirt.
Considered by many to have the most reliable motors in their classes, the Yamaha four-strokes have great low end power and easy revving up to the high end, a testament to Yamaha's years of engine development. Because they are carbureted versus fuel injected like their competition, the Yamaha four-strokes are lighter than most bikes in their class, and thus more maneuverable in the ever-changing conditions of motocross. Handling is also excellent because of aggressive mass centralization by Yamaha engineers, putting as much of the bike's weight as possible in the mid-point of the motorcycle.
Not unlike liter sportbikes on the street, the most hotly-contested segment of the motocross market is the four-stroke 250cc motorcycle. Yamaha was the first to produce one, and riders looking for an exciting and reliable machine to take to the track or just out free-riding should look no further.
New For 2012
All Yamaha two-stroke models for 2012 are unchanged from their 2011 predecessors.
The four-stroke models, however, have both received new mufflers designed to meet 94 dB standards, improved front and rear suspension settings and valving for smoother suspension performance, have acquired new seat foam material, and offer two color options (Team Yamaha Blue/White or White/Red) which both feature rich-looking black rims and a gold-color drive chain.
YZ250F
To increase throttle response in the mid-to-high speed range, subtle engine refinements like a larger carburetor, improved spark plug firing through optimized Capacitor Discharge Ignition (CDI) mapping, and a lighter piston give the 2012 YZ250F more power and improved power delivery.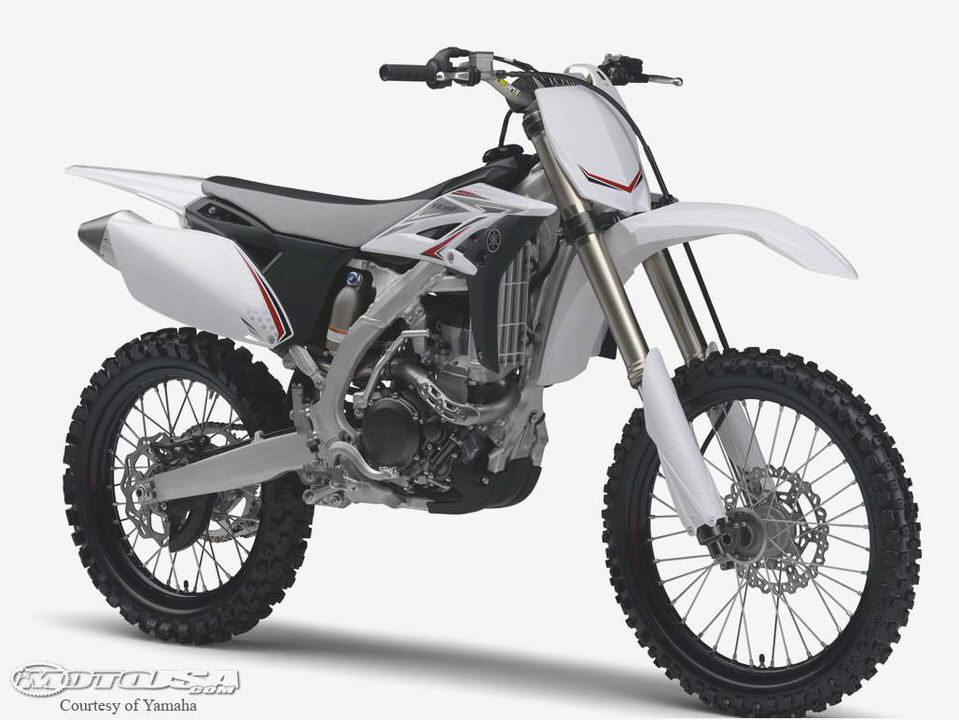 The air cleaner cage is a new design that increases airflow which contributes to the improved throttle response in the mid- to high-speed range.
A Bilateral Beam frame with a refined balance of three-dimensional rigidity is used for improved cornering performance and better stability on rough, high-speed straights.
Increased diameters on the outer fork tubes and triple clamps result in increased front end stiffness and stability.
Fork trail has been increased in 2012 which contributes to excellent straight-line stability and reduces the tendency of the front fork assembly to resist changing direction.
YZ450F
Revised fuel injection settings (mapping for injection and advance) offer smooth, controllable engine response in the low-to-mid-rpm range.
ECU programming is updated to optimize performance characteristics with the new-spec muffler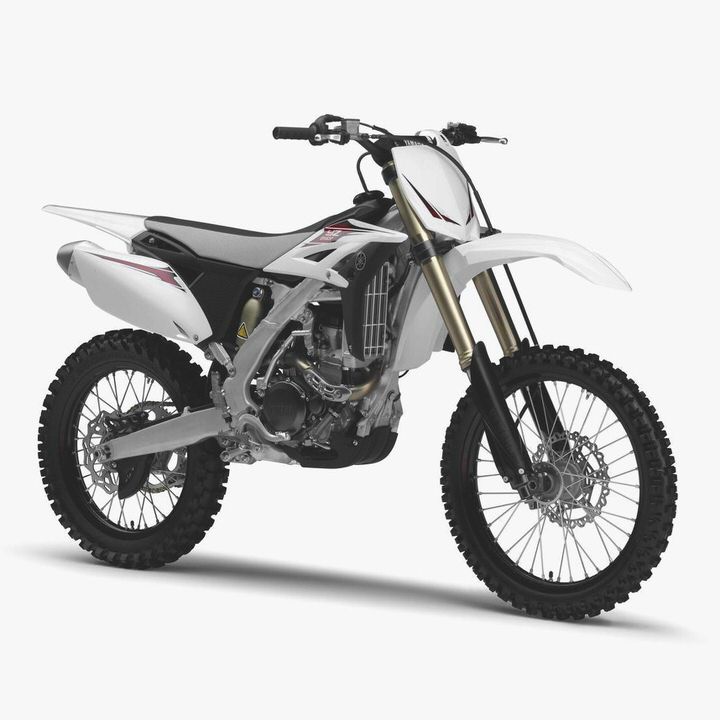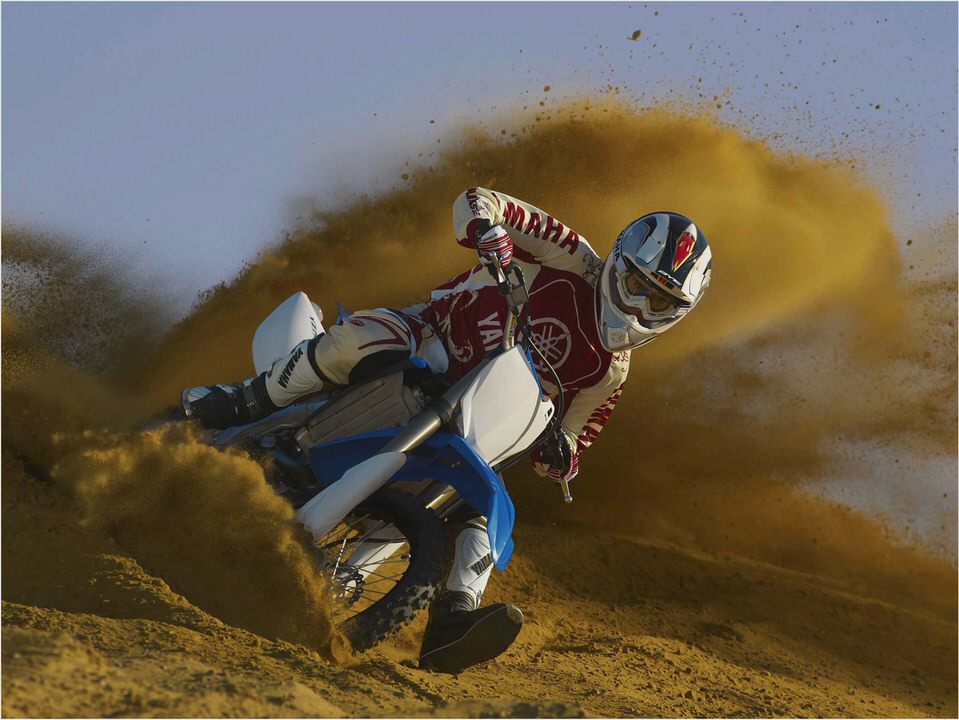 2014 Kawasaki Ninja 1000 ABS Specs, Review and Price 2013 2014 Motorcycle…
2009 Yamaha YZF-M1 – MotoGP Review performance picture comparison news
2008 Yamaha YZF-R15 motorcycle review @ Top Speed
1989 Yamaha 350 TT Specs eHow
Yamaha's Gen-Ryu hybrid concept bike to boggle your mind Gadget Reviews