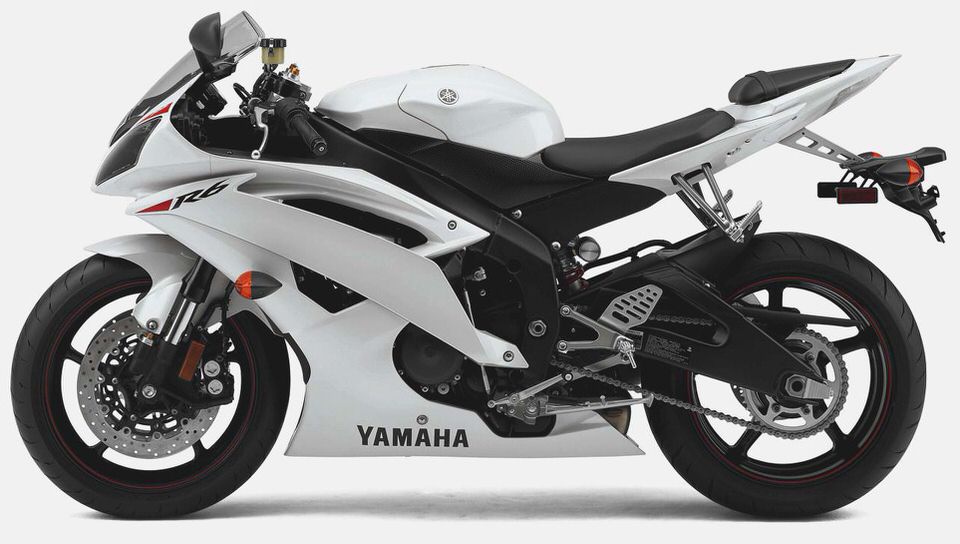 Yamaha R6
First introduced in 1999, Yamaha's YZF-R6 took the middleweight would by storm with its aggressive handling, high-horsepower engine and premise of being a "racebike with lights." Without a doubt this was the case, winning countless Shootouts in a wide variety of magazines, as well as taking the world racing scene head-on. The Japanese Inline-Four was an instant success and '99 saw the Yamaha R6 take the Manufacturer's World Supersport Crown. It followed that effort up with taking the Rider's Championship in 2000 with Jorg Teuchert, as well as winning the Manufacturer's title once again.
The Yamaha YZF-R6 is frequently the club racer's weapon of choice and it is one of the favorites on the track during MCUSA's annual Supersport Shootouts.
The first update to the Yamaha R6 came in 2001, giving it a newer fork, fully-adjustable shock and some minor styling changes among other small updates. The first major revamp of the YZF-R6 came in '03. All-new styling highlighted the looks, while internally it received fuel injection and a slightly longer stroke to make it a full 600cc (was 599cc before). The chassis was further updated with an inverted fork and piggyback rear shock, plus more aggressive steering geometry.
As a result the wheelbase was nearly a full inch shorter.
Revised again in '06, the Yamaha R6 received another totally new look and more over-square bore and stroke, going back to 599cc, for higher engine rpms. Though, the raised rpm claim received much controversy, as Yamaha advertised and printed on the tachometer that the bike could rev to 17,500 rpm-plus.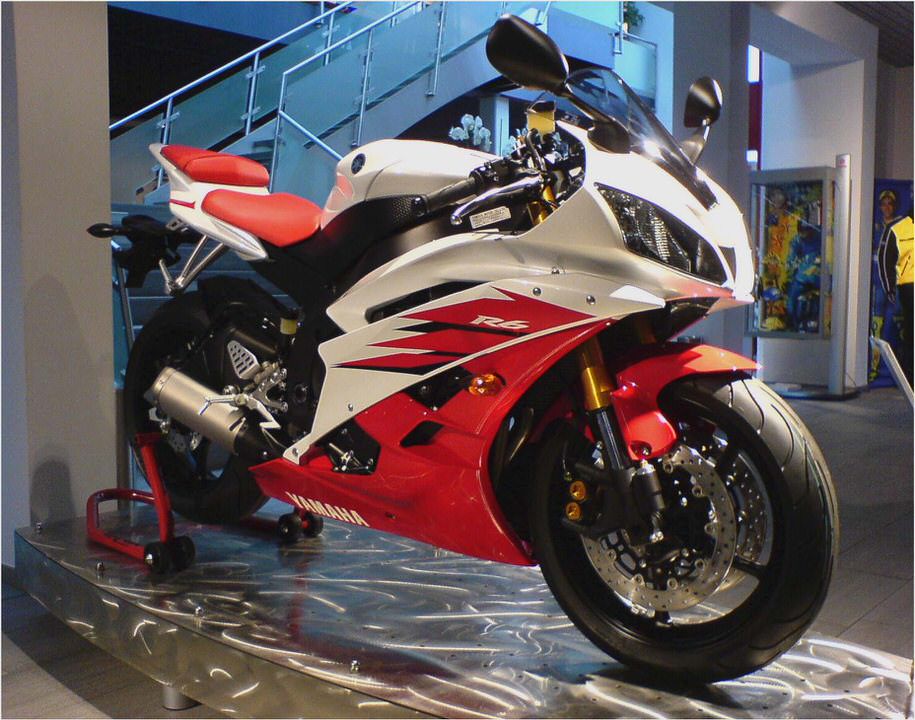 But when owners and magazines got the machine on the dyno it was more in the range of 16,200 rpm max, thus Yamaha issued a letter of apology and offered to buy back any new R6 motorcycles from unhappy customers. Very few were bought back and despite this controversy, the Yamaha R6 was very successful and extremely capable. 2008 saw a host of small changes to give it a bit more mid-range power via higher compression ratio, as well as getting Yamaha's patented variable intake (YCC-I) and electronically-aided throttle (YCC-T) systems.
For 2009 peak power is choked down a bit due to U.S. noise regulations, though mid-range was beefed up slightly once again. In our '09 Supersport Shootout it was one of the racetrack favorites; the handling and precision is as sharp as anything on the market. This most recent model saw great success at the racetrack in hands of Ben Bostrom, who dominated the'08 AMA Supersport Championship from start to finish on the Graves Yamaha R6.
The title was the third AMA championship for the Yamaha R6 since its inception in '99. The other two came at the hands of Jamie Hacking in '04 and '06.
Yamaha R6 Motorcycle Reviews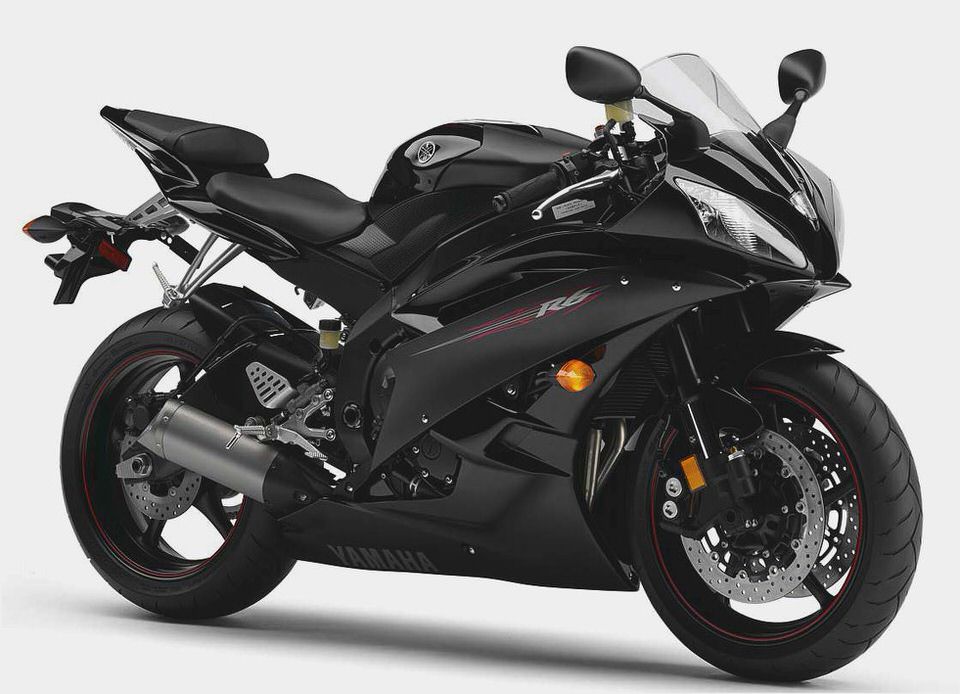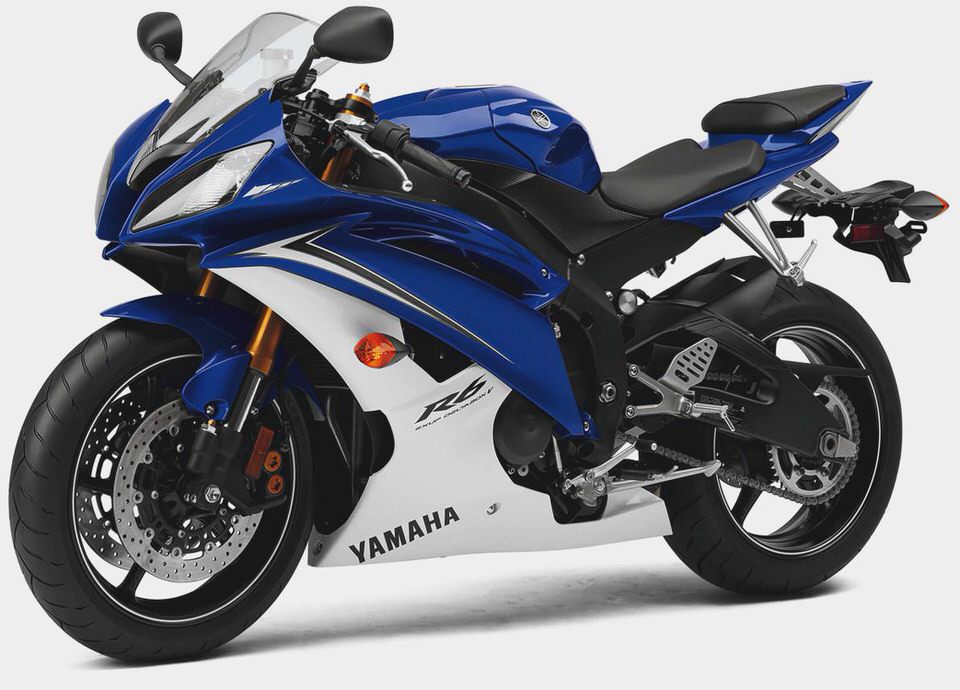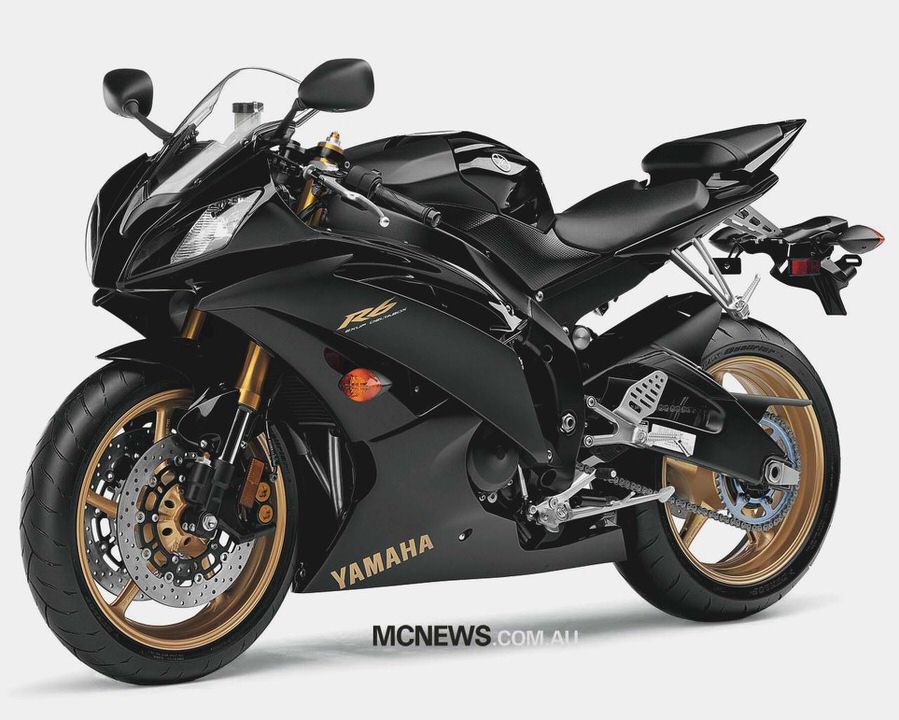 2006 Yamaha FJR1300 First Ride – Motorcycle USA
Yamaha Reveals 4-Stroke Zuma 50F Scooter – Motorcycle USA
Yamaha TZ – Classic Motobikes – Bike Reviews
2009 Yamaha T-Max 500 Review –
Yamaha WR450F 2012: The gentle giant