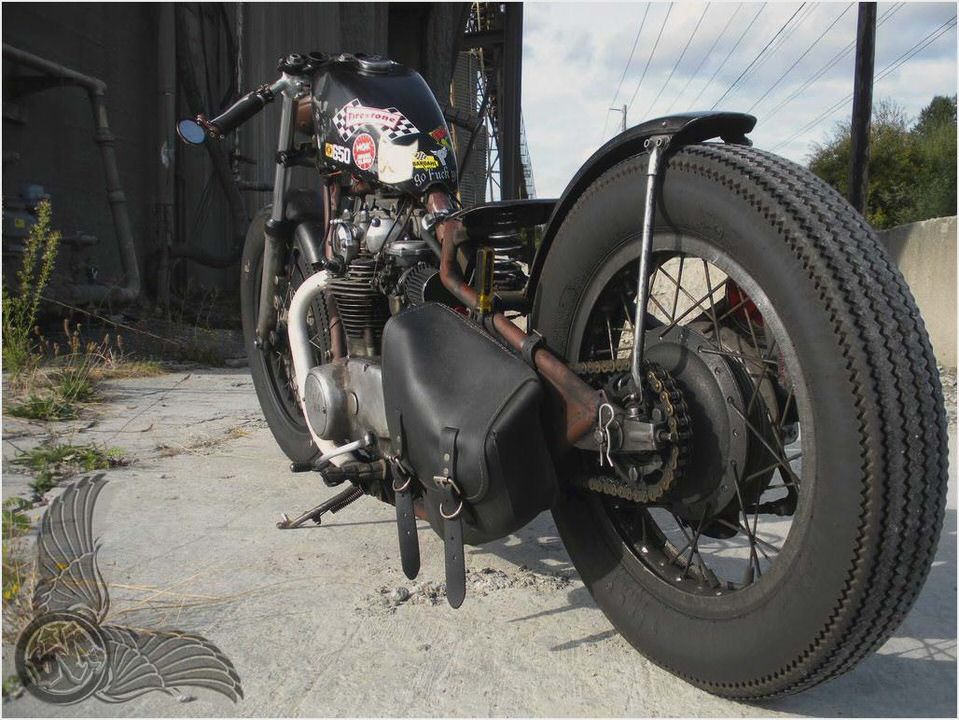 YAMAHA'S CRAZY CONCEPT BIKES: The Chivicker, Divide, Pocke, BMX, Tesseract and Deinonychus
Every motorcycle company builds concept bikes for the annual motorcycle show circuit. But Yamaha takes the cake when it comes to wild prototypes that just might work. Here is a quick look at some of the ideas that have crossed Yamaha's drawing boards over the last few years.
YAMAHA TRICKER PRO
The Tricker is imagined as a new way to have fun with motorcycles. This two-wheeled genre transcends the dual-purpose category. Tricker is a bike for the world of BMX, skateboarding, surfing and snowboarding.
An X-bike for the X lifestyle. In short, a play bike for today's youth. Combining a short wheelbase with a way-low seat height and a unique chassis design, the Tricker throws all preconceived notions about riding fun right out the window. And like the name says, the Tricker is full of tricks. Part trials bike, part dirt bike, and part street bike, the Tricker is up for any kind of fun.
Tricker. Riding like you've never X-perienced before.
• High-tensile-steel Diamond Frame • Air-cooled SOHC 2-valve Single Engine • BDS Carburetor • 249cc • Dry Weight 94kg
YAMAHA CHIVICKER
Imagine the Tricker in a smaller package and what do you get? Chivicker, a lightweight, super-compact 50cc bike with a fun-loving personality. Simple-to-operate controls and a playful spirit make it easy and fun to ride.
But don't be fooled by the size, Chivicker's performance and design are the real thing.
• Unitised Body Frame • Air-cooled SOHC 2-valve Single Engine • BDS Carburetor • 49cc • Front/Rear Competition Footpegs • Center Muffler • Special tread pattern tyres
YAMAHA BMX TRICKER
Conceived from the Tricker concept the Yamaha BMX is an extension of BMX riding with a 250cc four-stroke engine. The styling is unique enough, but it takes the diamond frame of the Tricker one step further.
• Molded carbon fiber Frame • Air-cooled SOHC 2-valve Single Engine • BDS Carburetor • 249cc • Dry Weight. 94kg
YAMAHA DIVIDE
The Divide uses Carbon Fiber die-cast technology to create a new art form. This electric commuter is based on a motor-in-wheel design. With the push of a button the machine folds up and locks.
Even folded up, electric assist makes it easy to move about. And because Divide uses no gasoline or oil, you can store it in the house where its artistic merits can be appreciated. Divide – Modern art you can ride.
• CF Aluminium Die-cast Frame (Electric Fold-up Type) • Brushless DC Motor • Lithium Ion Battery • 2-way Fold-up Handlebars (Die-cast Aluminium) • Fold-up Footrests
YAMAHA POCKE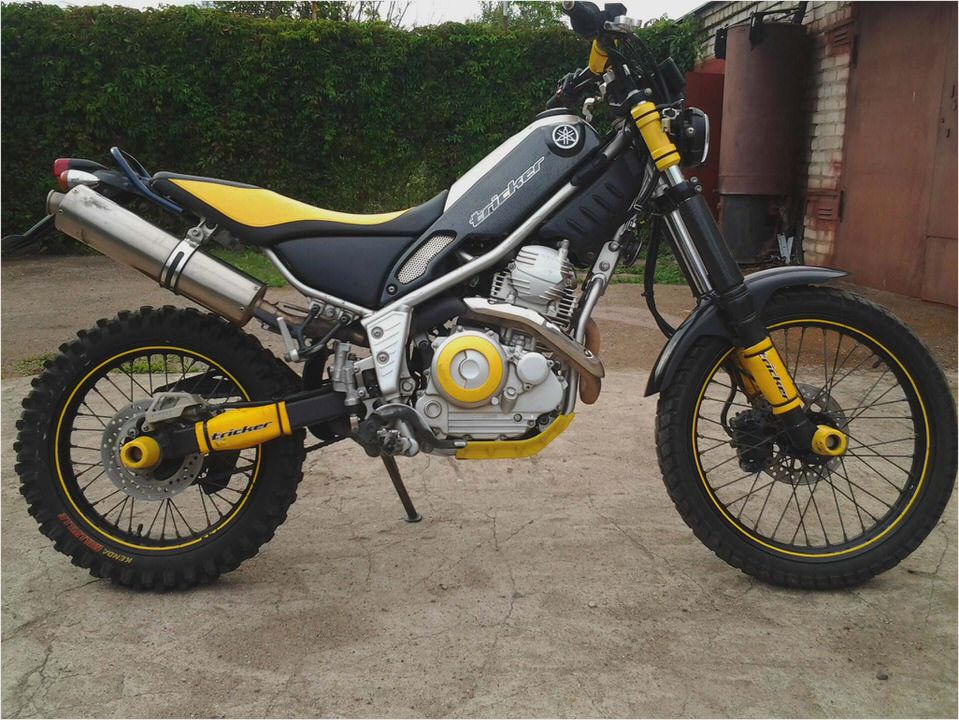 The ultra-lightweight, compact Pocke is an electric commuter with a carbon fiber pentagon-shape frame which holds a spare battery and built-in charger. By changing the battery, a utility box can be installed. The handlebar and seat fold up, making it easy to put in a car.
And just like a cell phone, this digital rider can download a variety of operational tones. After all, isn't transportation a form of communication?
• CF Die-cast Frame • Brushless DC Motor • Lithium Ion Battery • Planetary Reduction Gears • 2-way Fold-up Handlebars (Die-cast Aluminium) • Fold-up Footrests
YAMAHA TESSERACT
The Yamaha Tesseract is a hybrid quad-bike with a powerful V-twin engine and an electric motor. The bike's gas consumption is expected to be more efficient due to the ecological hybrid motor. It is equipped with dual-scythe suspension, which allows the vehicle to lean like a regular two-wheeled bike.
Therefore, despite being cumbersome-looking and heavier than regular motorcycles, riders will be able to maneuver easily. However, unlike regular motorcycles, while stationary the Tesseract is kept upright due to the extra pair of wheels and a dual arm-lock system.
Although the Tesseract has four wheels, it is still categorized as a motorbike. Yamaha claims that the vehicle is about the same width as a standard motorcycle, which means that lane-splitting could still be achieved and parking shouldn't be more difficult than with usual dual-wheel motorcycles.
YAMAHA DEINONYCHUS
Taking full advantage of its unique chassis design the Yamaha's Deinonychus uses a two-wheel-drive (2WD) electric motor-in-hub drive. The chassis features a Stretch Shrink functions in the vertical and horizontal directions. It is possible to adjust not only the riding position but also the silhouette of the chassis to fit the rider's body size, riding environment, road surface conditions and personal preference.
This is Yamaha's proposal of a bike of the future that offers the kind of personal fit only possible with an electric vehicle.
Yamaha FZR600 – Wikipedia, the free encyclopedia
Yamaha does fuel cell scooters TheScooterScoop
1999 Yamaha FZR600 Used Or New Super Streetbike
Yamaha Royal Star Venture – Yamaha Wiki
Yamaha Super Tenere Worldcrosser – Ultimate MotorCycling